Social workers provide critical services to support children, individuals, and families. So if you're considering a career in this meaningful field, earning a master's in social work (MSW) online can help you gain critical skills and insights in research, human development, psychology, and beyond.
Online MSW programs give you the flexibility to continue to work, gain supervised work experience in the field (which is very important for this particular area of study), and balance your other responsibilities. We created this guide to help you make the best decision when selecting a program. You'll find a list of the year's top-rated programs along with helpful information about coursework, expected costs, and more.
Top 50 Online MSW Programs in 2023
Inside Look: Accredited Online MSW Programs
As you begin your search for the best online MSW program for you, it can be helpful to dive into the details of individual programs. We've spotlighted three CSWE accredited options below. Even if you don't end up enrolling in one of these programs, reading about each school can give you a better idea of what a quality program looks like and what different online MSW programs have to offer in terms of curriculum, concentration tracks, cost, and length.
University of Southern California

The CSWE accredited USC Suzanne Dworak-Peck School of Social Work offers students a traditional (60 credits) or fast-track (37 credits) online Master of Social Work program. Students can specialize by picking one of three school departments Adult Mental Health and Wellness; Children, Youth, and Families; or Social Change and Innovation. Students can further narrow their specialty by choosing a program track—Military Social Work or School Social Work—that focuses on helping specific populations.
The skills and strategies included in the program are clinical case-management, client risk assessment, DSM-5 diagnosis, ethical decision-making, professional code of ethics, and interventions—including motivational interviewing, problem-solving therapy, and cognitive behavioral therapy.
University of Denver
Accredited by the Council on Social Work Education (CSWE), the online Master of Social Work from the University of Denver is a top-ranked program. It is available in a traditional format (60 credits) that takes 21 months to complete full-time or an accelerated format (45 credits) that takes about 18 months to complete full-time. The accelerated track is only available to students with a bachelor's degree in social work.
The online MSW program at Denver has four start dates throughout the year and includes a foundation curriculum and a concentration curriculum in Mental Health and Trauma or Health, Equity and Wellness. It requires one or two field internships depending on the student's past social work experience.
Arizona State University

Arizona State University offers students an affordable online Master of Social Work program, only costing $820 per credit hour regardless of whether students are Arizona residents or not. The program comprises 60 credit hours and requires students to participate in 960 hours of hands-on field education at two different internship sites.
Some of the courses include Assessment of Mental Disorders, Policy Practice, Macro Social Work, Micro Human Behavior/ Social Environment, and Diversity and Oppression in a Social Work Context. Admittance to the program requires official transcripts, a personal statement of education and career goals, a graduate admission application, three letters of recommendation, and proof of 240 completed volunteer or work hours in the social services.
Advantages of Earning a Master's in Social Work Online
Completing college is a milestone, but continuing on to graduate-level studies can open so many other doors. Below are three of the advantages of pursuing an online social work degree masters.
Flexibility and Convenience

The online format of MSW classes allows you to study and attend classes from anywhere with an internet connection. In addition to eliminating commute time, online programs offer the flexible schedule you need to complete your coursework when it's most convenient, such as after your workday or while your kids are in school.

Promotion and Increased Pay

Pursuing a Master of Social Work online degree also means increased knowledge and experience. This will make you more competitive for promotions and pay increases. Advancing in your career path will also open doors to positions in traditional and nontraditional settings such as behavioral health clinics and community and economic development.

Specialization and Experience

Since a bachelor's degree in social work covers the basics, a master's degree in social work allows you to pick a concentration in the area(s) you are most passionate about. Not only will you take specialized classes, but you'll most likely complete an internship related to that concentration as well. Concentrations could include anything from youth and families to social change and innovation. This supplementary experience will prepare you to advocate for social change in your community.
What You'll Learn in Online MSW Programs
Online MSW programs typically cover the history and current policies of social work and how social workers can advocate for policy change to stop injustices. Students learn how to perform research, how human behavior changes in various social environments, how to assess mental disorders, how to help people in a clinical and community setting, and how diversity and oppression have affected everyone in all social constructs.
Students can choose a concentration and will spend many hours practicing their skills through various internships. A capstone course demonstrating the student's readiness to practice social work at an advanced level may be required before graduation.
Popular Online MSW Courses
Dynamics of Racism & Oppression

This course explores social inequality issues related to disability, ethnicity, gender, race, and sexual orientation. The issues are analyzed from structural, social-psychological, and applied perspectives. Students identify historical themes that continue today and explore the costs of oppression to all individuals.

Human Behavior and Social Environment

In this course, students study human behavior in relation to their social environments throughout the life cycle. They examine the influence of micro-, meso-, and macro-level social systems on individual behavior, including families, groups, organizations, and communities. Dynamic social constructions such as culture, race, class, gender, and sexual orientation are studied as sources of both oppression and strength at all social systems levels.

Research Methods

This introductory course helps students learn the principles and process of research and the ethical considerations when designing and implementing a project. Coursework focuses on problem identification, hypothesis formulation, measurement, sampling, and experimental design

Social Policy for Social Work Practice

This course introduces the historical context of social policy and services in the United States. It underscores social workers' responsibility to understand and address the systemic factors that create social, economic, and environmental injustice. Students learn how social workers influence social welfare policy and advocate for social change related to social injustices based on race, ethnicity, language, class, religion, gender identity, etc.

Field Education

Students participate in several hundred hours of field education via internships that allow them to put what they've learned into practice in community and clinical settings. Sometimes professors hold virtual practices before sending students into the field.
Specialization Options
An online master's degree in social work will typically include a couple of concentration options. Choosing one will deepen your knowledge of a particular branch of social work that you enjoy. Your additional expertise will make you a competitive job candidate and allow you to better serve populations. Below are several examples of degree concentrations you may encounter as you search online social work master's degrees.
Mental Health and Wellness

This concentration focuses on the mental health and physical well-being of patients across the lifespan. It will prepare students to help individuals and populations affected by serious mental health conditions and other simultaneous health conditions achieve wellness and recovery. Students will learn to address the stigma and discrimination that impedes their clients' health; work in collaboration with families, external teams, and support services; and advocate for those living with mental illnesses.

Children, Youth, and Families

This concentration gives students the skills to deliver evidence-based treatment to families. They learn how system issues such as oppression and discrimination impact families. Students also learn to address the needs of vulnerable children and youth while building supportive social environments.

Trauma Practice

This concentration prepares students with enhanced clinical skills to work with populations and individuals affected by trauma. It focuses on comprehensive assessment, advanced interventions based on cognitive approaches, and trauma-informed care for diverse clients, including children, adults, couples, families, and groups.

Community Practice

This concentration prepares students for advanced practice with public or nonprofit organizations, neighborhoods, communities, congregations, and religiously affiliated agencies. Students learn various professional community practice models to strengthen and enrich communities in local and global settings.
Accreditation for Online MSW Programs
Accreditation shows that an online MSW program has met or exceeded certain educational expectations. The online MSW program you choose should be accredited by the Council on Social Work Education (CSWE). This council has set the bar high by requiring accredited programs to complete program self-studies, receive site visits, and more. An accredited social work program prepares students to become competent social workers to enter the field. It also signifies that they will receive a well-rounded education from qualified professors, and gain the knowledge, skills, and field experience they need to meet their state's specific education licensure requirements.
What You Can Do with a Master's in Social Work
This master's degree prepares students to work with people and populations in all areas, including healthcare, government, schools, and the military. No matter the area you choose, the need for social workers is high, and the field is predicted to grow 13% between 2019-2029. The average pay was $50,470 in 2019. Below are several examples of careers you can pursue with a master's degree in social work.
Mental Health and Substance Abuse Social Worker
Social workers help patients who have mental health conditions or addictions. Activities may include individual and group therapy, crisis intervention, case management, client advocacy, prevention, and education.
| 10th Percentile | Median Annual Pay | 90th Percentile |
| --- | --- | --- |
| | | |
Healthcare Social Worker
The medical social worker assists behind the scenes with patients and families to ensure they have the resources they need to heal, as well as addressing their emotional and psychosocial needs as they cope with chronic, acute, or terminal illnesses. They provide patients with information and counseling and may refer them for other services.
| 10th Percentile | Median Annual Pay | 90th Percentile |
| --- | --- | --- |
| | | |
Child, Family, and School Social Workers
School social workers help protect students, other children, and their families in vulnerable situations, providing support and assistance where needed. They may intervene with students and parents in instances of substance abuse, physical or mental abuse, and other conditions that put students at risk. Child and family social workers may also arrange adoptions and find foster homes for abandoned or abused children.
| 10th Percentile | Median Annual Pay | 90th Percentile |
| --- | --- | --- |
| | | |
Social and Community Service Managers
Social and community service managers coordinate and supervise programs and organizations that support public well-being. They oversee the program or organization's budget and policies regarding participant involvement, program requirements, and benefits. Social and community service managers work for nonprofit organizations, for-profit social service companies, and government agencies.
| 10th Percentile | Median Annual Pay | 90th Percentile |
| --- | --- | --- |
| | | |
Correctional Treatment Specialist
A correctional treatment specialist collaborates with parole officers, agency staff, and inmates to develop rehabilitation plans for probationers and parolees. They may develop training and education programs to improve work skills. They also help parolees find counseling services, mental health and substance abuse treatments, housing, and employment. Some of their duties may include conducting questionnaires and psychological tests to assess inmates.
| 10th Percentile | Median Annual Pay | 90th Percentile |
| --- | --- | --- |
| | | |
Costs and Financial Aid for Online Master's Degrees in Social Work
There's more to the cost of an online master's degree in social work than the tuition. Various fees are associated with online programs—including possible fees for internship and practicum classes—and you may need to pay for books or materials.
Before you start, create a plan, which preferably includes some financial aid, to pay for everything. Talk to your school's financial aid department who can direct you to school scholarships, grants, or fellowships that are available to MSW students. If you work while you pursue your online MSW degree, check to see if your employer offers tuition assistance.
What Your Online Master's in Social Work Could Cost
| School Name | No. of Credits | Cost/Credit | Total Tuition Cost |
| --- | --- | --- | --- |
| | | | |
| | | | |
| | | | |
Q&A with an Online MSW Professor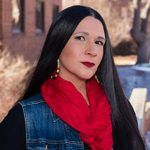 Assistant Professor Ramona Beltrán from the University of Denver is interested in centering cultural protective factors, strengths and resiliencies in indigenous populations as they work to interrupt the intergenerational transmission of historical trauma. She's used the arts, dance and movement, digital media, and narrative with Latino and indigenous communities for over 15 years and has worked on numerous research projects funded by the National Institutes of Health that examine health, mental health and substance abuse disparities in these same communities. She's passionate about teaching and believes that social work classrooms can be uniquely transformative spaces in which students learn to bridge theory and practice through embodied and experiential learning.
Q. The field of social work is notorious for causing burnout. What would you say to students who are considering the field of social work, but are worried about burning out a few years in? In the online MSW@Denver program, are students taught any skills to help them avoid burnout?
I would say that it is important to develop a strong system of self-care as well as community care. That is, not only should social work students and professionals have a toolbox of self-care strategies aimed at mindfulness, stress relief, and boundary-setting but they (we) should also tend to and draw from the care and mutual aid present in our communities. Staying well is not an individual act but also depends on the connections and resources from within our communities, both personal and professional. I think many courses will build in some lessons on self-care as a prevention strategy but it is also something we can expand and enrich, especially as we take away learning from the pandemic.
Q. Most MSW programs require in-field projects or internships. What advice do you have for students to help them get the most out of these opportunities?
Field projects and internships offer some of the best opportunities to put coursework learning into actual practice. While sometimes the work can seem removed from what students are learning, remembering to bring coursework lessons into internships by engaging in conversations with supervisors and colleagues is often a way to really apply learning to real-world experiences. Remember to cherish the time you have even as it is busy and full. Being present and actively engaging in your learning is key.
Q. What are the best ways students can prepare to pursue an online MSW?
Be sure to really investigate the values, ethics, mission, and approaches to learning that are centered in your prospective program of study. Get very familiar with the NASW code of ethics so you are clear about what the discipline really values and forwards. This is the core of developing a sense of professional and disciplinary identity. Social justice work is at the heart of social work practice and I see this as the gift we bring to other disciplines. Understanding the centrality of this will make the growth and challenges you experience in the program have more meaning.
Frequently Asked Questions About Online MSW Programs
What are the admissions requirements for an online master's in social work?
Although each school's admission requirements will vary slightly, you will typically see some general requirements—outlined below—with every program.
Bachelor's degree transcripts
Letters of recommendations
Resume
Minimum GPA
Prerequisite classes during bachelor's degree
Letter of purpos
How long will it take to finish my master's in social work online?
A traditional MSW online program will take approximately two years or four semesters. However, factors like part- or full-time study, and accelerated programs affect completion time. Each of these come with benefits and setbacks. Usually, 900 hours of practicum are required for an online MSW degree, so be sure you understand the full-time commitment when applying.
Can I earn a master's in social work 100% online or do I need to visit campus?
That depends on the school. Most universities offer on-campus, hybrid, and online opportunities. However, some schools do have in-person requirements, even if you're attending online. Generally, you should be able to find a few schools that offer 100% online degrees no matter where you live, both part-time and full-time. Keep in mind that online MSW programs typically include a project, practicum, or internship, which requires students to gain relevant experience out in their communities.