Food suppliers analyze data to reduce waste. Companies like Amazon rely on it to identify spending habits. Scientists use data to track the spread of diseases such as COVID-19 and the Ebola virus. In other words, data science is an important and in-demand field. Glassdoor named data scientist the number-one job in the country for four years in a row, from 2016-2019. (In 2020 it was still high on the list, ranking number three.)
If you work with data in your career and want to take the skills you've learned to greater heights, consider an online master's in data science. Earning one could determine your future in the field. The Quant Crunch report found that 39 percent of data science jobs required candidates who had at least a master's degree. Other studies have put that percentage even higher.
Getting a master's in data science doesn't mean having to upend your life. Learning online has made it easier and more affordable than ever to earn a graduate degree while also devoting time to your job and family. Many accredited, top-level universities now offer online master's degrees in data science that match or exceed their on-campus programs.
In this guide we'll explore a few of those programs, learn what it takes to gain admittance, and review career and salary outlooks for data science students. Read on to find out how getting your online data science master's degree can help you on your way to an engaging, lucrative career in one of the country's most in-demand fields.
College Spotlights: Best Online Master's Degrees in Data Science for 2022
Do you love working with data? Is Python like a second language to you? A master's degree in data science can set you on the path to achieve your professional goals.
There are a number of outstanding programs available, but we're going to focus on three that offer the flexibility, affordability, and accreditation you need to further your career. Keep in mind that this list is only a preview of our full online master's in data science rankings. Check back to see our complete list, to be published later in 2022.
University of Virginia

The University of Virginia master's in data science (MSDS) is a rigorous program that approaches data from three angles–technical, quantitative, and philosophical. The program prepares students for careers ranging from medicine to business to engineering to public policy.
While this program is open to people from diverse academic backgrounds—history, psychology, and more—all students will need a mastery of the basics. For starters, students must have completed these four prerequisites (or their equivalents):
Single variable calculus
Linear or matrix algebra
Introductory statistics
Introductory programming
Once they're enrolled, students will complete courses such as Programming and Systems for Data Science, Data Mining, Exploratory Text Analytics, Ethics of Big Data, and Machine Learning. As they complete the master's in data science online, students will be able to:
Understand and interpret data through visualization and simulation
Acquire, store, and manipulate data using computational tools
Work within a team to glean useful information from large, complex sets of data
Show they understand the value of data science by separating problems that can be solved by data science and those that cannot
This two-year, 32-credit program costs approximately $41,000. Many students qualify for student loans. The university's Student Financial Services awards federal aid only to grad students in the form of direct unsubsidized loans, direct graduate PLUS loans, and federal work-study.
The University of Virginia's MSDS program is accredited by the Southern Association of Colleges and Schools Commission on Colleges. Applicants should submit a resume or CV, letters of recommendation, transcripts, and statement of purpose. Test scores such as the GRE are not required but will be considered with other factors.
In addition to becoming data scientists, graduates also enjoy careers in roles such as senior data analysts, senior system engineers, and machine learning engineers. Recent grads have been recruited by IBM, Amazon, and Capital One.
Northwestern University

Students in the Northwestern University online data science master's program learn to use relational and document database systems and analytics software built on open-source systems like Python. Graduates come away with the skills to make reliable data predictions through statistics and machine learning methods. In addition to a general data science track, this program offers four specializations: Analytics Management, Analytics and Modeling, Artificial Intelligence, and Data Engineering.
This 12-course program covers six core courses, a leadership or project management course, two specialization courses, two electives, and a capstone project or thesis. Required courses include:
Introduction to Data Science
Math for Data Scientists
Database Systems and Data Preparation
Practical Machine Learning
Decision Analytics
Students can also customize their learning with electives covering deep learning, analytics systems engineering, Python for data science, and real-time analytics.
Students must complete a capstone course, which is the culmination of the data science program. The capstone course will help graduates show that they can understand and explain how analytics is at the core of data science, take data insights and translate them into actionable plans, and manage those plans to respond to business issues.
Applicants must submit transcripts, resume, letters of recommendation, and a statement of purpose. Tuition is $4,550 per course, with 12 courses required for completion of the degree. Students may qualify for federal or private loans. Federal loans are typically limited to students taking at least two units of credit in the quarter in which they receive aid.
University of California, Berkeley

Berkeley's master of information and data science (MIDS) online program blends computer science, statistics, management, law, and social sciences. Students learn to use cutting-edge tools and analytical methods to extract insight from complex and unstructured data to then solve real-world problems.
This 27-unit program is designed for working professionals and offers three paths:
Accelerated—Students take three courses per semester to finish the program in as little as 12 months.
Standard—Designed for working professionals, students take two courses each semester and can finish in 20 months.
Decelerated—After the first term, students take one course per semester and can finish in about 32 months.
The program's core curriculum focuses on the skills of data cleansing, data engineering, data mining and exploration, research design, data visualization, statistical analysis, machine learning, and information ethics and privacy. Students also undertake a capstone project that showcases their skills.
Graduates of this program are using their knowledge at companies such as Google, Apple, and Amazon in the roles of data analyst, data engineer, solutions architect, and data scientist. Alumni can also take advantage of the MIDS for Life program, which gives graduates access to a virtual campus, allowing them to stay connected to leading data science practices and retrieve previous work and recorded class sessions.
The program costs $2,712 per enrolled unit. Financing is available through corporate sponsorship, veterans' benefits, financial aid, and—in a few cases—fellowships. American citizens and permanent residents are eligible to apply for federal financial aid. Eligible students must be registered for at least six units per semester; students in less accelerated paths will see their financial aid impacted.
Advantages of Getting an Online Master's in Data Science
A bachelor's degree in data science is a necessary first step, but if you really want your career to take off you'll need to think seriously about getting a master's degree. This complex and challenging field requires a high level of education and the ability to keep up with new developments and new technologies. The flexibility of the online learning environment makes it perfect for studying for a master's degree in data science. Here are some of the top reasons to pursue this degree:
Advantage #1

Many of these flexible and affordable programs—such as the University of California, Berkeley, program mentioned above—allow you to take only a few courses per semester. That's ideal for people seeking a master's degree in data science after joining the workforce or for those who have family commitments and other obligations that they can't put aside to pursue a master's degree.

Advantage #2

An online master's degree in data science can help boost your employment prospects. People with data science experience are in high demand, and those who have advanced degrees will have an edge over people with bachelor's degrees. According to The Quant Crunch report, nearly 40 percent of employers searching for data scientists or advanced analysts require them to have a master's degree or doctorate. You'll be able to climb the career ladder faster if you have your master's degree in data science already in hand.

Advantage #3

With a data science master's—as with other advanced degrees—you can increase your earning potential, as more education often translates to a greater salary. You'll also gain more credibility in your field and have a chance to showcase your knowledge in a capstone project. This shows employers you're up to date, motivated, and have the skills to use data to successfully solve business problems.
What You'll Learn in an Online Data Science Master's Program
Online data science master's programs give students a thorough understanding of how data science can help guide decision-making for a range of different organizations and businesses. Students will undertake a mix of practical, foundational coursework based around programming, as well as classes designed to help them communicate their findings and understand how to use data science with ethics and integrity.
Many programs require students to complete a capstone project before graduation in which they use the data science skills they've acquired to solve real-world problems. For example, students at the University of Virginia examined ways artificial intelligence could be used to diagnose gastrointestinal illnesses. Continue reading to discover some of the courses you may encounter in an online master's degree in data science program.
Popular Courses
Introduction to Data Science

The basics of data science: What benefits and opportunities does it provide organizations? How can they utilize that data and do so ethically? These intro courses also provide overviews of analytics software and methods of modeling, as well as how to choose the proper tools to collect and analyze data.

Computer Science/Programming

Some schools offer courses that introduce students to Python, one of the most widely used programming languages for data science. There are also courses that focus on the foundations of computer science, examining things such as discrete mathematics, algorithmic design and implementation, computational complexity, data structures, and parallel computing.

Statistics and Probability

These courses cover concepts such as probability, conditional probability and independence, discrete and continuous random variables, properties of expectation and variance, covariance and correlation, central limit theorem, Bayes' theorem, parameter estimation, key distributions, and the laws of large numbers.

Machine Learning

These courses offer an overview of machine learning techniques such as resampling techniques, model selection and regularization, cluster analysis, deep learning, and artificial neural networks. In some cases, students who take machine learning will be required to have some computation experience to complete programming assignments.

Ethics of Big Data

What are the ethical issues surrounding big data analytics? What concepts and theories can students use to deal with ethical issues that might arise during their professional work? As big data continues to transform industries such as healthcare, manufacturing, and retail, data analysts will need to supplement their technical skills with an understanding of the ethical issues at work.
Specialization Options
Focusing on a specialization allows you to design your course curriculum to target things that interest you and can help you achieve your career goals. Typically you can choose a specialization as you apply to an online data science master's program or declare one after your studies are underway.
There are a number of different specializations you can try. For example, Northwestern University's online master's in data science offers students the chance to specialize in:
Analytics and Modeling

Analysts and modelers in the world of data science use their research and study algorithms to create predictive models and forecasts to help guide data-driven decisions for business applications such as finance or marketing.

Analytics Management

Analytics managers connect the work done by analysts and modelers with business strategy and operations to identify needs and opportunities and help management understand the work of data scientists. With this specialization, students learn how to bridge the worlds of business and data, gaining communication and management skills and using data and modeling to improve business performance.

Artificial Intelligence

Students who specialize in artificial intelligence learn how to transition from traditional applied statistics models to modern data-adaptive models that use machine learning. This specialization teaches students to execute solutions in computer vision, software robotics, and natural language processing.

Data Engineering

Data engineers implement tested models to scale inside information infrastructure to create systems and workflows to manage large amounts of data. This specialization is designed to give engineers a firm grasp on computer systems and what it means to solve data collection, security, and organizational issues.
Accreditation for Data Science Online Degree Programs
Schools or degree programs become accredited once they are evaluated by an outside agency that determines whether colleges or universities are addressing their students' needs.
A college or university can attain regional or national accreditation, as well as accreditation for individual programs. Regional accreditation is typically given more weight, and credits from schools and programs that get this accreditation will transfer to a greater number of schools.
In the world of data science, there isn't a single body in charge of accreditation, although some programs are covered by organizations that accredit related fields, such as technology and engineering. Most colleges include accreditation information on their websites. You can also check with the U.S. Department of Education or the Council for Higher Education Accreditation to make sure an accreditation agency is reputable.
What You Can Do with a Master's Degree in Data Science
People with a degree in data science are among the most in-demand employees in the country. We mentioned earlier that "data scientist" has been Glassdoor's top job for the past few years in terms of salary, the number of opportunities, and overall career satisfaction. Rounding out their top five, however, are other jobs in the data field, such as analytics manager and data engineer.
Some of the largest companies in the world—Amazon, Google, Facebook—need people with data backgrounds. Jobs in this field pay well; the base salary for 2019 graduates of the University of Washington data science master's program was between $91,000 and $186,000.
As mentioned above, many of these jobs require candidates to have at least a master's degree, meaning you'll have a definite edge over people whose data science education stopped at the bachelor's level. Potential careers for people with a master's in data science include:
Data Scientist
Data scientists use techniques such as artificial intelligence, statistical modeling, and machine learning to procure and organize data for a wide range of different organizations. In this role, you will need to have the ability to comb through large amounts of information to uncover patterns useful in making strategic decisions.
| 10th Percentile | Median Annual Pay | 90th Percentile |
| --- | --- | --- |
| | | |
Statistician
Statisticians collect and analyze data to unlock the trends and patterns their organizations use to drive decision-making. As a statistician, you may also find yourself charged with sketching out collection processes, sharing findings with stakeholders, and offering insights on organizational strategies.
| 10th Percentile | Median Annual Pay | 90th Percentile |
| --- | --- | --- |
| | | |
Database Administrator
You'll find database administrators working in financial institutions, hospitals, social media companies, and law firms, just to name a few. Like the job title suggests, they make sure databases function smoothly, using specialized software to keep data organized, accessible, and secure, whether it's customer records or financial information.
| 10th Percentile | Median Annual Pay | 90th Percentile |
| --- | --- | --- |
| | | |
Machine Learning Engineer
As creators of data funnels and architects of software solutions, machine learning engineers are generally data science grads who have honed their skills in statistics, programming, and software engineering. Aside from creating machine learning systems, these engineers also run tests to gauge their systems' performance and functionality.
| 10th Percentile | Median Annual Pay | 90th Percentile |
| --- | --- | --- |
| | | |
Applications Architect
When you work as an applications architect, your primary focus will be the design and analysis of software projects as well as constructing components such as user interfaces. You could be involved in creating new applications or improving existing applications. People in this role also help monitor the behavior of applications that a business is using and how they interact with users and with each other.
| 10th Percentile | Median Annual Pay | 90th Percentile |
| --- | --- | --- |
| | | |
Costs and Financial Aid for Online Master's in Data Science
Several factors can influence how much you'll pay for your online data science master's degree. First off, there's the program itself. Two schools might have relatively comparable tuition rates but their programs require different numbers of credits for completion, which impacts your total cost.
The type of school you're considering will influence the cost as well, as private colleges will generally charge more than public schools. You might end up getting a discount if you choose a school based in the state where you live, or you might pay more to attend an out of state school, even if you're attending online.

Finally, you'll want to investigate funding options before you apply, whether that's in the form of student loans, scholarships, grants, or fellowships. If you're already in the workforce, your employer might offer a tuition reimbursement program. Visit our financial aid page to learn more about your options for paying for graduate school.
What Your Online Master's in Data Science Could Cost
School Name
No. of Credits
Cost/Credit
Total Tuition Cost

$478.82
(in state)
$782.71
(nonresident)
Q&A with a Data Science Master's Graduate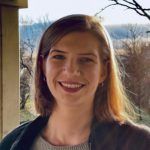 Amanda is the Data Engineer for the Princeton Gerrymandering Project, where she works primarily to collect, process and validate data for OpenPrecincts. She also develops analytical tools and geographic visualizations. She is interested in the impact of geography on social systems, and enjoys finding ways to make better spatial decisions. Before PGP, Amanda worked as an GIS intern for Philadelphia's Share Food Program. She also served as a Graduate Student Assistant for the Department of Geography and Urban Studies at Temple University, where she tutored students in GIS and geospatial programming. Amanda holds a B.A. from Boston University in Linguistics, and a P.S.M. from Temple University in Geographic Information Systems.
Q. What made you want to pursue a graduate degree in your field?
A. I first decided to pursue a Professional Science Master's degree because I wanted to change my field of focus entirely. Since I already had a bachelor's degree, I was able to enter directly into a master's program in Geographic Information Systems even though my undergraduate degree was in something very different.
I chose the PSM degree specifically because I wanted to acquire a specialized and marketable skill set that could get me started in a new career quickly. GIS is a technology that is applicable to many fields, like environmental science, urban planning, public health, and even political science.
Q. What would your job prospects be like if you had just gotten your bachelor's?
A. If I only had a bachelor's degree, I would have had a much more difficult time pivoting my career. I am always working on advancing my technical skills, but the degree program exposed me to the practical problems that spatial data analysts face, and the ways I would need to continue my own learning process.
Q. What drew you to the Princeton Gerrymandering Project?
A. I was drawn to the Princeton Gerrymandering Project because of the alignment of their interests with mine: we operate at the intersection of math, data and law to help draw fair maps and end partisan gerrymandering. I saw working for them as a way to not only gain a tremendous amount of practical experience during the 2021 redistricting cycle, but to make a meaningful difference by addressing the deficiencies in our electoral system.
Q. Can you talk a little about your role with the project?
A. As the Data Engineer at PGP, I am the primary team member in charge ofOpenPrecincts, which is our effort to create a 50-state database of precinct-level election results. This project is necessary because there is currently no central resource for this data. Standards for reporting election results vary from state to state, and election geographies are often reported inaccurately or not at all. Along with other organizations, I work to locate and match election data with precinct geographies so that we can understand how changes to legislative and congressional districts will affect election outcomes.
In addition to my work on OpenPrecincts data, I work with other members of the data team to develop analytical tools for our state and local partners that will help them understand how well existing and proposed district maps perform with accepted gerrymandering metrics.
Q. Keeping in mind that data science is a broad field and all programs are different, what advice would you give to someone following your path?
A. I would recommend studying data science if you enjoy practical math and investigating data-based relationships. It was helpful for me to enter into my master's program with some idea of what work I wanted to do post-graduation.
While my redistricting work is highly specialized, I knew for sure that I wanted to work with spatial data problems that related to social systems and boundaries. I learned about geographic issues in redistricting through a professor who had worked in the field, and after completing a class project focused on redistricting, I decided that I would like to continue the work professionally. I recommend entering a program with your own interests in mind, but being open to the experiences of others that might broaden your opportunities in the future.
FAQs About Online Data Science Master's Degrees
What are the admissions requirements for an online master's in data science?
Every program is different, but in general, applicants to online master's in data science programs should plan on submitting:
Letters of recommendation
Statement of purpose, explaining how the program will help them reach their goals
Resume
Academic transcripts
In some cases, students are required to submit their GRE scores, while others make the GRE optional
How long will it take to finish my online master's in data science?
It really depends on the program you choose. The University of Virginia, for example, will take two years to complete and currently does not allow students to adjust the pace of the program.
On the other hand, the University of California, Berkeley, offers an accelerated program for students who want to finish their degree within a year, or a decelerated program that lets students take their time, with one course each semester after they've finished their first term.
Can I earn a master's in data science 100% online or do I need to visit campus?
In most cases, students can earn their data science degree online without needing to visit an actual classroom. These degrees will carry as much weight as those earned by students who went through an on-campus program.
However, some programs may require you to spend a small amount of time on campus. For example, Berkeley's online data science master's programs require students to attend an in-person immersion session before online classes begin.