The world of healthcare is in a constant state of growth and change; to manage the large increase in demand for healthcare services and medical personnel, strong management skills are necessary. Earning a master's degree in health administration online can provide you with the skills and knowledge to achieve a healthcare organization's goals and your own. We've created this guide to help you find the accredited online MHA program that's best for you. Read on to see a list of this year's top-rated programs, learn about the classes you'll take, explore career opportunities after graduation, and get advice from an online MHA program chair.
Top Online MHA Programs for 2023
In-Depth Look at 3 Top Online MHA Programs
Earning a master's in health administration online degree can help you take the next step in your healthcare executive career. To give you a better idea of what to look for in a quality program, we've spotlighted three colleges with CAHME-accredited online MHA programs that combine study flexibility, reasonable costs, and high academic quality. Keep in mind that these schools reflect just a small portion of the best online MHA programs available. See our ranking above for a full list of top-tier programs.
University of Scranton

The University of Scranton's online Master of Health Administration is accredited by the Commission on Accreditation of Healthcare Management Education (CAHME) and takes approximately 30 months to complete. The curriculum is based on the ACHE Healthcare Leadership Alliance competency model. It requires students to complete either 47 or 53 credits, depending on the specialization. The options include Health Informatics or Global Health. Students choosing either specialization will need to complete 53 credits, while those choosing not to focus on a specialization must only complete 47 credits.
Regardless of whether a student chooses a specialization, they will need to complete a certain amount of fieldwork. If you specialize in Health Informatics (or not having a specialization), you must complete an internship that provides 150 hours of practical experience. Students working toward the Global Health specialization must take two 10-day study abroad trips.
George Mason University (GMU)

As a CAHME-accredited program, George Mason University's online Master of Health Administration in Health Systems Management provides an education that will give students the professional skills and tools necessary to succeed in a healthcare organization's management role. GMU has a 47-credit curriculum that combines high-level principles with real-world instruction. Specifically, most classes are offered online, in an asynchronous format, allowing maximum flexibility. These classes include:
Health Economics
Legal Issues in Health Administration
Financial Management in Health Systems
Quantitative Skills
In addition to these online courses, students must complete a field-based capstone practicum. Students will work within a healthcare organization for a few months while they analyze a specific problem. There's also a Health Policy Leadership course, which offers synchronous and asynchronous online panel discussions with healthcare policymakers in Washington, D.C., classmates, faculty, and industry experts.
University of Central Florida

The Online Executive Master of Health Administration program at the University of Central Florida is accredited by CAHME. To enhance student learning, UCF utilizes a cohort-based model. Admission is very competitive, with cohort classes limited to roughly 30 students for each term. The curriculum is designed to be taken on a full-time basis, which means two classes per semester, allowing students to earn their MHA degree in two years. However, students may complete their coursework on a part-time basis in limited situations. Coursework is around important financial, management, leadership, and ethical skills necessary for an executive role in their medical organization. Some of these classes include:
Leadership for Health Care Executives
Health Care Quality and Risk Management
Financial Accounting for Health Care Managers
Advantages of Earning a MHA Online
The benefits of enrolling in an online MHA program are many. They involve obtaining the top-level skills, experience, and training needed to take on the most critical administrative roles within a healthcare organization. The curriculums are set up to make this learning as convenient as possible. Let's take a look at those benefits.
Leverage prior knowledge and experience:

A bachelor's degree teaches the basic and introductory concepts to begin working in healthcare, but the online MHA degree dives into more advanced concepts, many of which make more sense to individuals who already have professional experience in the management setting in a medical organization.

Convenient learning:

Many online programs for healthcare administration allow students with executive experience to earn their degree fully online. Some programs allow students to complete the vast majority of their coursework online in an asynchronous manner.

Opportunities for professional growth:

A bachelor's degree teaches students the basic principles and theories necessary to start their career. The master's degree in health administration teaches students how to better apply those concepts to problems and issues seen in the real world.
What You'll Learn in a Master's in Health Administration Online Program
The curriculum in online MHA programs consists of core classes as well as electives or specialization coursework. The core classes cover healthcare administration principles, such as management, finance, law, policy, and statistics. The electives usually pertain to the chosen major or concentration. Sometimes there is a culminating project or capstone where students can demonstrate their knowledge and apply it to a real-world situation. The following is a brief sampling of some of the courses you can expect to encounter during your healthcare administration online master's degree program.
Popular MHA Courses
Healthcare Management and Strategy

One of the foundational courses in an online MHA program provides detailed information about the basic principles of management. It explains how strategic principles play a role in how healthcare managers lead and implement long-term healthcare changes.

Medical Informatics and Decision Management

Information technology is entrenched in healthcare, especially regarding collecting, storing, and using patient data. This class looks at how healthcare executives can utilize health informatics to make strategic decisions concerning patient care and how an organization operates.

Health Policy and Ethics

Healthcare law is extensive. It affects all aspects of the medical and healthcare field. This class will teach students about the political, social, and economic factors that impact how healthcare managers create and implement policy.

Healthcare Law

The healthcare arena has its own set of laws, rules, and regulations, which this class will cover. Students will address not just what a statute says but the basis behind why and how that statute was drafted, including the policy decisions behind it. This course will also examine the most common types of legal conflicts and situations in the healthcare field.

Healthcare Administration Capstone

The healthcare administration capstone serves as the opportunity for students to demonstrate what they've learned. Specifically, students will combine the theories, principles, strategies, and concepts in completing a specific project. The capstone will also include cooperative work with classmates to provide leadership and teamwork learning opportunities.
Specialization Options for our MHA
Many healthcare professionals earn a master's in health administration to learn more about a particular specialty or area of expertise. This additional training can help them take on more responsibilities at work, shift into a different department, or qualify for a new position that requires a graduate degree. One thing to keep in mind is that at some online MHA programs, in addition to the available specializations, there will be a "general" track offered.
Systems and Policy

Healthcare organizations operate under a framework of rules and policies. This concentration teaches students how to make the most of those rules and policies to meet patients and healthcare personnel's current and future needs. They will also learn about various healthcare systems and policies from both historical and predictive perspectives.

Project Management

Taking on more administrative duties doesn't always mean overseeing a healthcare facility or department's daily operations. It can also include managing small and large-scale projects. Students will gain analytical, problem-solving, and negotiating skills to complete projects within time and financial budgets in this focus. This concentration will prepare students to obtain a professional certification, such as the Certified Associate in Project Management,

Human Resources

Despite all its cutting-edge technology, healthcare services are all about the medical professionals and support staff that care for patients. This concentration focuses on managing a healthcare organization's workforce. Classes will cover various healthcare personnel management strategies, including best practices and training.

Health Informatics

In the drive to improve healthcare services' efficiency, information technology, and data management are playing a more important role in the medical setting. This concentration teaches students about the technology and principles underlying health informatics and its role in improving patient care and satisfaction.

Leadership and Organizational Development

This specialization is all about teaching students to become leaders in the healthcare setting. Students will learn about organizational theory and behavior concepts to better understand how workers think and make better use of what they have to offer.
The Importance of Accreditation for Online MHA Programs
Accreditation is an important factor to consider when choosing a school to attend. Not only is attendance at an accredited institution required to be eligible for most forms of financial aid, but it also ensures that the degree you earn means something by meeting a certain level of academic quality. There are two major types of accreditation: institutional and programmatic.
Institutional accreditation applies to the school as a whole and will usually come from a regional or national accrediting body. Programmatic accreditation applies to a specific program. The Commission on Accreditation of Healthcare Management Education (CAHME) is the accrediting body for graduate healthcare administration programs.
Given the relative newness of online master's degree programs in healthcare administration, many programs are not accredited by the CAHME. However, most of these programs are in the process of obtaining their accreditation or have plans to apply for CAHME accreditation. Therefore, when deciding among various healthcare administration online master's programs, understand that the lack of CAHME accreditation may not automatically signal a poor-quality program.
What You Can Do with an Online Master's Degree in Healthcare Administration
The online master's degree in health administration prepares graduates to take on leadership and supervisory roles in their organization. While the organization they work for will likely be a health services provider or other types of business or non-profit in the healthcare field, the graduate's exact role can vary widely.
For example, one MHA graduate might oversee a hospital's information systems operation, while another might design and implement training programs for newly hired medical professionals. Below are some of these various potential careers for graduates from an online master's health administration program.
Healthcare Administrator
Also referred to as medical or health service managers, these professionals manage and coordinate healthcare facilities or specific areas or departments within a facility. The master's degree in healthcare administration offers the necessary management training to take on these supervisory roles.
| 10th Percentile | Median Annual Pay | 90th Percentile |
| --- | --- | --- |
| | | |
Chief Healthcare Executive
These professionals tackle big-picture issues and concerns of an entire medical or health services organization. While a bachelor's degree may be a minimum educational requirement to hold this position, a master's degree in healthcare administration is extremely beneficial as it can offer the tools necessary to take on not just management duties but a leadership role that shifts the direction of an entire organization for the foreseeable future.
| 10th Percentile | Median Annual Pay | 90th Percentile |
| --- | --- | --- |
| | | |
Financial Manager
Financial managers handle the financial operations of an organization. Their job duties focus on tasks specific to accounting, taxes, and finance. A master's degree in healthcare administration can be extremely helpful. It provides training to move into a management role and gain a better understanding of how a healthcare organization operates within a financial context.
| 10th Percentile | Median Annual Pay | 90th Percentile |
| --- | --- | --- |
| | | |
Human Resources Manager
Human resources managers manage the personnel of an organization. This includes the implementation of workplace policies, training, recruitment, and resolving disputes among workers. An online MHA degree can help human resource managers take the next step in their careers by offering the leadership, policy, and management training necessary to make executive decisions and oversee administrative functions of an organization as they relate to its workforce.
| 10th Percentile | Median Annual Pay | 90th Percentile |
| --- | --- | --- |
| | | |
Information System Managers
A hospital or clinic might be in the business of providing medical services. Still, to most effectively do that, they need the help of computers and information technology, especially in health informatics. The management of these resources often falls under the jurisdiction of healthcare information system managers. A bachelor's degree may be enough to handle the daily information system operations but to move into a career where the professional doesn't just run the information technology but makes new policies and decisions on how an organization will make use of new equipment and an online MHA degree will prove very useful.
| 10th Percentile | Median Annual Pay | 90th Percentile |
| --- | --- | --- |
| | | |
Costs and Financial Aid for Online Master's Degrees in Healthcare Administration
Before getting your online MHA degree, you need to know how much it costs and how to pay for it. Because many programs prefer or require several years of healthcare management experience, it's quite common for students to return to their old jobs after graduation. This means employer tuition assistance is a possibility.
For students not lucky enough to enjoy the perk of tuition reimbursement by their employer, there are many other forms of financial aid available, such as grants, fellowships, and scholarships. The best place to find many of these will be charitable organizations, corporations, and the schools themselves. The federal government is usually the best place to start looking for school loans. To find out more about all the financial aid options available, visit our financial aid page.
What Your Online MHA Program Could Cost
| School Name | No. of Credits | Cost/Credit | Est. Total Tuition Cost |
| --- | --- | --- | --- |
| | | | |
| | | $490.00 (per quarter credit) | |
| | | | |
Q&A with an Online MHA Program Chair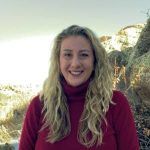 Dr. Lisa Wright has 30 years of experience as a health care clinician, administrator, and academic researcher. She is the Chair of the Master in Healthcare Administration program at Claremont Lincoln University. Dr. Wright has led students in service-learning in Chiang Mai, Thailand, and Ho Chi Minh City, Vietnam, for over five years, with immersion in the culture, language, and academia. Additionally, Dr. Wright serves as a reviewer for several professional organizations and journals, is a volunteer Guardian Ad Litem for the state of Florida and teaches ballet as a volunteer to young children with disabilities.
Q. Healthcare administration definitely works well for online learning. Are there any hands-on opportunities you'd recommend for those in your online classes?
A: Experiential learning is such an important part of the university experience. We recommend that all students in our Master in Healthcare Administration (MHA) program demonstrate at least three years of healthcare experience, and this can take the form of employment in the healthcare field or other healthcare experience. Examples of healthcare experience our students have undertaken include senior executives in healthcare and clinicians seeking advancement into managerial roles. Extensive volunteer experience in a healthcare field, such as a public health agency, can also be considered for experiential learning.
Q. What emerging careers are you seeing pick up steam for those who have a degree in healthcare administration? Any surprising directions you are seeing?
A: This is such a relevant and timely question, and one that we continue to evaluate at Claremont Lincoln University. The speed at which change has occurred due to COVID-19 for healthcare businesses is unprecedented. Some recent trends include businesses quickly adopting digital health services, workspace planning, travel and quarantine infection control, and policies and procedures to handle the challenges of the pandemic.
Long-term planning for these changes in healthcare delivery should include a dedicated team where business models are reinvented with agile readjustments. It has been increasingly obvious that mainstream businesses did not have necessary healthcare expertise, and critical epidemiological and infection-control policies were implemented by management without sufficient knowledge in this area. There is a critical need for companies to hire healthcare executives with public health expertise and to create new Chief Public Health Officer positions to meet this need.
In addition, the global pandemic has increasingly shed light on a long-standing critical issue – social inequities of healthcare. The pandemic has revealed that infection rates and deaths from COVID-19 are not equally distributed. COVID-19 has taken a much greater toll on Americans based on race, economic status, age, and other social inequities of health. At CLU, we developed our MHA to address these issues with coursework for students to develop the skills necessary to target the public healthcare crisis and the social inequities of our healthcare system in America.
Q. In the United States, healthcare is changing quite rapidly. How have your courses changed over the years as healthcare administrators find themselves under more pressure to create solutions for issues in healthcare systems and delivery?
A: Our coursework at CLU is extremely dynamic, and we continually update our courses with timely resources that address current issues, trends, and policy in each of our MHA courses. The Claremont Core is an excellent example of how CLU is addressing the issues of social justice, social change, and equity in healthcare. The MHA program embeds the principles of the Claremont Core in all our courses in healthcare.
For example, the principles of healthcare equity are threaded throughout our courses. Since we can quickly add content, our courses delve into the hard questions such as the equitable distribution of the COVID-19 vaccine and how federal and state governments are responding to distribution. Students will evaluate the historical, economic, and political challenges that have led to current inequities in healthcare in the United States and apply social justice principles for policy solutions to the social inequities of healthcare in America in a public healthcare context.
Q. What are a few of the most important things you want your healthcare administration students to learn?
A: It's important that our graduates have effective leadership styles that will hold them in good stead by building dialogue and collaboration through successful relational skills. Another critical skill is the ability to solve complex healthcare administrative issues that prepare them to create positive and sustainable change within the healthcare field.
FAQs About Earning Your Master's in Health Administration Online
What are the admissions requirements for an online MHA program?
The admissions requirements will vary among online MHA programs, but applicants should expect the following basic requirements:
At least three years of relevant healthcare administrative or management experience
Bachelor's degree
Completed application
Official transcripts
Letters of recommendation or reference
Resume or curriculum vitae
Statement of intent or other personal statements
Even when prior healthcare work experience or a healthcare degree is not required for admission, it is strongly recommended.
How long will it take to finish my MHA online?
There is a lot of leeway in time to complete an online MHA program. Some curriculums consist of around 36 credits and can be completed in less than 18 months. Other curriculums may have between 44 and 53 credits and usually take 24 to 30 months to complete.
The length of time to earn the master's degree in healthcare administration can depend on other factors besides the number of classes. For example, some programs require students to make multiple campus visits, like at the University of Minnesota, which requires five campus visits during the program. There are also specialization options that can add a few required classes before graduating.
Can I earn a master's in health administration 100% online, or do I need to visit campus?
Some online master's in health administration online programs can be completed 100% online. But usually, only students with significant executive healthcare experience can enroll in this type of program. Others offer most classes online but still have some form of an in-person curriculum requirement. This might take the form of an on-campus practicum or an on-site residency or internship.