If you've earned your MSN and want to advance your education and career, obtaining an online post-master's certificate as a nurse practitioner (NP) is a great option. With these certificate programs, you can choose a specialization and build on your knowledge to better serve patients, as well as tap into additional salary and career opportunities. Certificate programs are also widely offered online, allowing you the flexibility to continue working and taking care of personal responsibilities while advancing your education.
You likely have a lot of questions about choosing the best online post-master's certificate program for nurse practitioners while also considering cost, flexibility, and quality. We've researched top programs and created this guide to answer many of your questions and help you choose the right program. To jumpstart your research, the spotlight below features a number of top online post-master's certificate programs for nurse practitioners.
College Spotlights: Best Online Post-Master's Certificate Nurse Practitioner Programs in 2023
When searching for an online post-master's nurse practitioner certificate program, students will have different requirements and components they find important. However, we've done some of the work for you and identified three best-in-class programs that offer students the affordability, flexibility, and accreditation they need to advance their careers and obtain certification in the areas of patient care that most interest them. Below, you'll find three top-rated schools; be sure to check back for our full rankings arriving in 2024.
University of Missouri-Kansas City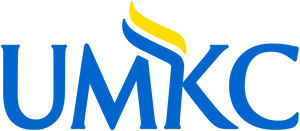 The University of Missouri-Kansas City (UMKC) offers online post-master's nurse practitioner certificate programs for students who have an MSN or DNP and are interested in pursuing a certificate in a specialty area of patient care. The program is accredited by the Commission on Collegiate Nursing Education; students enrolled in the program have a 99% certification pass rate.
UMKC offers seven post-graduate nurse practitioner certificate options: acute care pediatric NP, adult gerontology NP, family NP, neonatal NP, pediatric NP, psychiatric mental health NP, and women's health NP. Courses are available online through the Canvas learning management system. Programs include some required class/chat times that are typically scheduled in advance.
The cost per credit is $653.50 for Missouri residents and $1,243.90 for nonresidents. UMKC offers a number of financial aid opportunities. Admissions requirements include a complete application, a current resume reflecting the student's experiences as a registered nurse, three evaluation forms, a personal statement, and proof of RN licensure.
Ohio University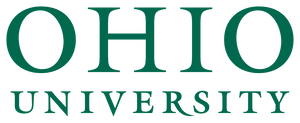 Ohio University offers six online post-master's nurse practitioner certificate programs. The university's School of Nursing allows students to enroll in innovative and accessible online and in-person programs with an experiential and interdisciplinary approach. Graduates are prepared to be the best in their field and positively impact their communities.
Online students can choose from five certificate options: adult-gerontology acute care NP, family NP, psychiatric mental health NP, nurse educator, or nursing leadership. The programs are certified by the Commission on Collegiate Nursing Education. Credit requirements for the certificate programs range from 12 to 20 credit hours and include clinical requirements.
The School of Nursing is committed to student support and advancement and offers scholarship opportunities. Admission requirements include a complete graduate application and fee, transcripts, an MSN degree, a 3.0 GPA, a goals statement and resume, and three letters of recommendation.
Maryville University

Maryville University offers nurses the chance to focus their careers on specialization with online post-master's nurse practitioner certificate programs. The programs are designed to provide students with a flexible, supportive, and convenient way to pursue their certification while continuing to work and meet their personal obligations. Maryville's certificate programs are also great for NPs who want to change or add to their specializations with certification in a new area.
Graduates can decide between five post-master's certificates: family NP, adult-gerontology primary care NP, adult-gerontology acute care NP, pediatric primary care NP, and psychiatric mental health NP. Nurses with certification in these areas can earn, on average, $90,000 to $112,000 per year.
The certificate programs are accredited by the Commission on Collegiate Nursing Education. Students typically complete the programs in two years of part-time study. Certificate programs require seven to 12 courses plus clinical hours. The cost per credit is $838; financial aid options are available.
Top Reasons to Earn a Post-Master's Nurse Practitioner Certificate Online
An online post-master's nurse practitioner certificate is a valuable credential for nurses who want to add to their specializations or begin to practice in a different area of patient care. As a nurse practitioner, you've already received an advanced level of education — meaning you're highly knowledgeable in your current practice. An online certificate program is a great option that will allow you to experience career benefits while maintaining your personal obligations.
Career Advancement
Certified nurse practitioners provide excellent care and expanded services to a wider range of patients by broadening their knowledge base. They also bring home a bigger paycheck. In addition, a certificate program qualifies students to apply for national board certification in their specialty area.
New Opportunities
A certificate program allows nurse practitioners to create the career of their dreams and meet their personal goals. Since online NP certificate programs are more specialized, students can obtain knowledge and skills in a whole new area of practice and provide more knowledgeable patient care.
Flexibility
An online program allows certificate students the flexibility to study anywhere they have internet access, on their own time. Many courses are self-paced; when scheduled classes are required, students receive plenty of notice. For clinical hours, which are typically on-site, faculty and staff work with students to find the best placement. Online programs can be more affordable while still providing the same high-quality education.
What You'll Learn in Online Graduate Certificate NP Programs
Online post-master's nurse practitioner certificate programs help students develop and improve a wide variety of skills that allow them to deliver advanced patient care. Students graduate with in-depth knowledge of their preferred nursing disciplines, whether that's health systems, preventative care, patient assessment, ethics, disease prevention, clinical treatment, or another specialty. Most programs require extensive clinical hours, during which students get experience in a real-world healthcare setting. We've highlighted five popular courses below. These descriptions are general; similar courses are found in many online post-master's certificate programs for nurse practitioners.
Popular Courses
Health Assessment
During this course, students learn how to perform comprehensive health assessments in a variety of clinical settings. Nurses learn to integrate health history, physical and psychological changes, and psychosocial variations into a patient's assessment. From there, they'll learn how the assessment determines a patient's health and risk status, develops health promotion strategies, and establishes a care plan.
Pharmacology
Nurse practitioners diagnose and prescribe treatment for patients. In pharmacological courses, nurses learn the foundation for safely prescribing medical regimens for illnesses, in addition to illness prevention and nonpharmacological primary care.
Pathophysiology
These courses are designed to provide students with an opportunity to build on their previous education regarding normal human anatomy and physiology. Students study pathophysiologic processes and their effect on individual and multiple body systems, providing a foundation for clinical assessment, diagnosis, and management.
Roles in Nursing
This course covers leadership and potential roles in nursing practice. Students receive an introduction to the principles, concepts, and frameworks for advanced nursing practice and how to integrate evidence-based practice, quality and safety, leadership, ethics, policy, and role development. Students learn the role nurse practitioners play in the healthcare environment with an emphasis on leadership as a part of healthcare teams.
Clinical Hours/Practicum
To complete the certificate, you'll likely need to complete a certain number of clinical hours. Clinical hours provide the opportunity to put your new skills to work in real healthcare settings such as internal medicine offices, medical centers, community clinics, ambulatory surgery centers (ASCs), hospitals, and specialty clinics.
What Are Some Nurse Practitioner Specialization Certificates That I Can Earn?
A wide variety of online post-master's certificate programs are available to nurses interested in expanding their education. These specializations cover all areas of patient care, including pediatric, geriatric, family practice, neonatal, nurse education, women's health, midwifery, and more. These certificate programs help nurses hone the skills they need to treat specific populations. We've highlighted some popular programs below.
Acute Care
A certificate program focusing on acute care provides students with in-depth knowledge of patients who need care for severe illness or trauma, require pre- and post-operative care, or have other urgent medical conditions. These certificate programs teach students how to stabilize patients, address potential complications, offer palliative care, make referrals, and more. Acute care programs can cover different patient populations, including pediatric or adult and geriatric.
Psychiatric
A psychiatric certificate program prepares nurses to deal with the assessment, diagnosis, and treatment of common psychiatric and behavioral disorders. Walden University's Psychiatric-Mental Health Nurse Practitioner certificate program prepares students to promote the mental health of their patients. Coursework includes pharmacology, psychopathology and diagnostic reasoning, psychotherapy with multiple modalities, and more.
Neonatal
Neonatal nurses provide comprehensive care to pre- and full-term newborns, work with parents and families, attend high-risk deliveries, and more. Vanderbilt University's Neonatal Nurse Practitioner certificate program offers a rigorous courseload that emphasizes strong diagnostic reasoning skills, evaluating advanced therapeutic interventions, and working collaboratively with healthcare team members.
What Can You Do with a Post-Master's Nurse Practitioner Certificate?
Nurses who earn a post-master's nurse practitioner certificate online are prepared to offer advanced patient care in their area of specialization. These programs are designed to strengthen or broaden the clinical or managerial capabilities of nurses who have earned their master's degree and are planning a role expansion or career change. According to the Bureau of Labor Statistics, job openings for nurse practitioners are expected to increase by more than 40% between 2021 and 2031, which is a very fast growth rate. While nurse practitioners have a median salary of $120,680, NPs with certifications are even more marketable and have a wider variety of career opportunities and income potential.
Accreditation for Online NP Post-Master's Certificate Programs
A program's accreditation is an important factor when choosing an online post-master's certificate program for nurse practitioners. Accreditation ensures the program and school have been properly vetted by a third party and will provide the education and skills you need to successfully treat patients and obtain any necessary licensure. A number of different items — including coursework, faculty, class offerings, services, programs, and more — are considered by the accrediting body.
Many nurse practitioner certificate programs are accredited by the Commission on Collegiate Nursing Education. Most schools and programs provide accreditation information very prominently on their websites. You can also check for accreditation on websites such as the Database of Accredited Postsecondary Institutions and Programs and the Council for Higher Education Accreditation.
Costs and Financial Aid for Online Graduate Certificate – Nurse Practitioner
The cost of completing an online post-master's nurse practitioner certificate program varies between schools. It's important to understand the total financial commitment required to earn a nurse practitioner certificate before you choose and enroll in a program so you can create a payment plan.
Various types of financial aid are available, including scholarships from your school, scholarships you pursue on your own, fellowships, work-study programs, employer tuition assistance, loans, grants, and more. Find more information about all of these options on your school's financial aid page, via your current employer, and through organizations such as the American Association of Colleges of Nursing and Nurse.org. You'll also find more information and resources on our financial aid page.
What Your Online NP Certificate Program Could Cost
| School Name | No. of Credits | Cost | Est. Total Tuition Cost |
| --- | --- | --- | --- |
| | | | Varies based on the number of terms taken to earn the certificate. |
| | | | |
| | | | |
Frequently Asked Questions About Online Post-Master's Certificates for Nurse Practitioners
What Is the Difference Between a Master's Degree, an NP Certificate, and a Doctor of Nursing (DNP)?
Nurses interested in advancing their education have a number of different options. A Master of Science in Nursing (MSN) is not a role but a degree — the degree needed to become a nurse practitioner (NP). Meanwhile, a nurse practitioner (NP) is a nurse who has earned a master's degree and completed clinical training that qualifies them to become certified in one or more specialties. Finally, a Doctor of Nursing Practice (DNP) is a terminal degree, meaning there is no higher level of education available for practice-based nurses in training.
Nurse practitioners can be prepared at the master's level or earn a DNP degree. A post-master's online certificate program for nurse practitioners is an additional certification in one specialty area, such as pediatrics or gerontology. This training allows nurse practitioners to provide advanced patient care in that specific area. For more information and program options, visit our MSN degree page.
What Are the Admissions Requirements for Online Post-Master's Certificate Nurse Practitioner Programs?
When evaluating applications, admissions departments look for students who are dedicated to nursing, looking to advance their education, and interested in career opportunities in one particular field. They want students who have completed the required coursework and education. Each school has different admission requirements for their certificate programs. However, there are a number of common requirements that cover applicants' education, professional experience, test scores, and more. We've listed the most common admissions requirements for online post-master's certificate programs for nurse practitioners:
Complete application and fee payment
Master's degree or higher
Official transcripts
Proof of valid RN licensure
Resume
Letters of recommendation
Test scores (GRE, GMAT, etc.)
Prerequisite courses
Personal statement
How Long Will It Take to Finish My Nurse Practitioner Graduate Certificate Online?
A certificate program is typically shorter than a master's program; however, each program and student are different. The length of the program will depend on whether the student studies part- or full-time and if courses are online or hybrid. Some programs can be completed in as little as three semesters, such as Ohio University's Adult Gerontology-Acute Care Nurse Practitioner Certificate. Other programs allow students to spread the program out even longer, such as Maryville University's online post-master's Nurse Practitioner Certification programs, which students can complete in two years with part-time study.
Can I Earn My NP Certificate 100% Online, or Do I Need to Take Classes on Campus?
As more students look for flexibility in their advanced education, more schools are offering fully online programs. These types of courses allow students to study at their own pace and complete coursework at times that are convenient to them. There are always traditional, in-person options available, in addition to hybrid options that combine in-person and online work. Due to the nature of nursing, even programs that are available fully online will likely require a large number of clinical hours that must be completed in person. With clinical hours, students must practice their skills in a real-world clinical setting. Professors and advisors will help both online and in-person students with appropriate clinical placement.