Deep historical knowledge and understanding shape how we look at both the present and the future. In addition, the skills learned in a history program can help non-profits, businesses, and just about any organization improve their research, communication, and data analysis capabilities. Earning a master's in history can pave the way for a career in teaching, as well. With this in mind, which schools offer the best online master's in history programs for your career goals? To help you find the right program, we've created a list of this year's top-ranked online master's programs in history based on factors such as accreditation, affordability, learning flexibility, and student support. See which schools came out on top for 2023.
Top History Master's Programs Online in 2023
In-Depth Look: Three Popular Online Master's in History
While college rankings are a great place to begin your college search, it can also be helpful to take a deeper look at real-world programs to get a better idea of what earning an online master's degree in history is really like. Check out our detailed profiles of three top programs below to see what they have to offer.
Southern New Hampshire University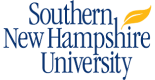 People who want to enroll in the online history master's degree program at Southern New Hampshire University are required to have a bachelor's degree and a minimum grade point average of 2.75. In addition to submitting transcripts from an accredited college or university, applicants should also send a written personal statement with their application.
When students enroll in this program, they take coursework designed to teach them how to use historical sources to understand past events, evaluate sources to determine their credibility, and present historical information based on ethical principles. Specific courses that provide these skills include historiography, comparative history, and historical research methods. Additionally, SNHU requires that students choose a concentration in American, military, or public history and take a capstone course where they complete a project based on the knowledge they gained in their courses. Students may also choose to participate in an internship that provides field-specific learning opportunities.
Arizona State University

Whether you're interested in using your historical knowledge to work at a nonprofit organization, federal or state government agency, national park, or historical society, Arizona State University's Master of Arts in History degree helps students develop the analytical, organizational, research, writing, and speaking skills they need to thrive in their careers. The program's specific classes cover topics like public history methodologies, North American history, and global history. Students must also complete a capstone course to demonstrate their knowledge of the curriculum and communicate the value of earning a history master's degree.
To be admitted into ASU's history master's degree program, applicants are expected to earn a bachelor's degree with at least 18 hours of coursework in history or other relevant social science or humanities classes. Prospective students should have at least a 3.30 grade point average and submit writing samples, letters of recommendation, and TOEFL scores if you are an international student.
University of Massachusetts Boston

For those who want to focus their careers on archives or public history, the University of Massachusetts Boston's online history master's program may be the right choice for them because the department offers specializations in those areas. In addition to concentration courses, the program requires that students take core classwork in historiography and research methods and electives covering American history, World War I, and socialism. Students are also required to complete a capstone project or a thesis that allows them to explore a topic related to their concentration using the research skills they acquired throughout the program.
People interested in enrolling at this school must submit college transcripts, letters of recommendation, a writing sample, and a statement of purpose. UMass Boston does not require that students complete the Graduate Record Examination (GRE), but it is highly recommended. Applicants must have a bachelor's degree from an accredited college or university.
Advantages of Earning an Online Master's in History
Are you thinking about earning an online master's in history, but you're not sure if the benefits outweigh the effort? The following are some of the advantages you should consider.
Convenience

Many adult learners are not in a position where they can leave their jobs to earn a master's degree. Thanks to online options and asynchronous programs that allow students to watch lectures at their convenience, you don't have to choose between earning a living and earning your degree.

Increased Career Options

If you want to advance your career, a master's degree can help you meet your goals. Depending on your interests, you may be able to finish a concentration in your degree program that makes you an expert in a specific area, which can go a long way toward opening up career prospects and increasing your earning potential.

Reduced Cost

Everyone is concerned about higher education costs, but you don't have to let the price of a master's degree keep you from achieving your goals. Online degree programs are often much more affordable than traditional in-person programs. Besides, you will save on the time and cost of transportation because you won't be required to regularly go to campus.

Build Communication Skills

History at its core is a collection of stories that are communicated through written and verbal communication channels. As a result, history master's degrees emphasize communication skills, which can help students build their competence in this area and increase their abilities when writing reports and giving presentations in the workplace.
What You'll Learn in an Online Master's in History Program
When students earn a master's in history online, some of the beneficial outcomes include the ability to analyze historical texts for their credibility, form interpretations about historical events, and effectively communicate a theory in verbal or written form using supporting evidence. To help students acquire these skills, history departments provide a wide range of course options. Take a look at some of the following courses you can expect to see in a typical master's in history program.
Popular Courses
Research Methods

This course teaches students how to use primary and secondary research sources to find the information they need and formulate a solid argument backed up by the sources they choose. Additionally, students learn the methods that historians use to conduct original research.

The Civil Rights Movement

This course takes a comprehensive look at the struggles and triumphs of the Civil Rights movement in the 1960s and 1970s. Students learn about the events of the movement and the key players involved and strategies for success that were used during that time.

North American History

Students learn about major developments in North American history and the important figures who were involved. The course reviews historical texts and allows students to formulate their own opinions about the events discussed based on their understanding of those sources.

Historiography

This course looks at the background of historical writing and how historians conduct research, create and defend a hypothesis, and interpret different narratives about historical events. Students also learn how historical writing plays a role in people's interpretation of events.

Introduction to Public History

People in this class learn about the role of public history and the trends in this area. The course may cover major figures in public history, the ethical standards surrounding public history, and the controversies that have emerged from this subsection of the field.
Specialization Tracks
History is a vast discipline, so depending on your career interests, it may be a good idea for you to find a program that allows you to enroll in a concentration that best represents the knowledge and skills you'll need to pursue those goals. The following are examples of some of the specializations that history master's degrees may offer.
Art History

From the ancient to the contemporary, students who choose this concentration get a look at the evolution of art as they learn about major movements and seminal figures that defined art during these periods. Also, artistic techniques throughout the ages may be covered, as well as art theory and criticism.

Learn more about top programs for earning your master's in art history online.

Archives

People in this concentration learn how to collect and preserve materials that can be grouped into an archive and how to present this material to the public. Students learn archival theories and methodologies, research methods, and practices when transferring paper archives into a digital format.

Military History

This specialization is for those who want to examine military history on a global level and how warfare affects society's thread politically, socially, culturally, and economically. From military thought to specific wars, students in this concentration become well-versed in how the military touches every part of a country's history.

Legal and Constitutional History

This concentration establishes the context of how legal and constitutional structures affect society. Students may take coursework about the branches of government and how they balance power, the role of law, civil rights, and how historians research legal and constitutional topics.

American History

From the colonial period to the current day, students who enroll in the American history concentration take classes about how the nation was formed and shaped into what it has become. The coursework may cover the Civil War, America's participation in world wars, and different eras of history in the country.

Global History

Students in this concentration explore the histories of countries worldwide and how different nations influence each other during specific points in history. The curriculum may cover war, science, specific political figures around the world, and religion.
Accreditation for Online History Master's Degree Programs
It can be difficult to determine which online history master's degree program is the best fit. After all, there are numerous schools that each have something unique to offer. However, no matter what your career and education goals are, the one quality that you want to make sure you have in a school is that it has been accredited. This means you can enroll in the school and know that you will get the quality education you're paying for and learn the knowledge and skills necessary for advancing your career.
Schools that are accredited have been vetted thoroughly for their coursework, student services, faculty, and research interests, which will go a long way toward ensuring that students get a well-rounded education. In the case of history, there is no separate accrediting body for the discipline, so you should look for schools that have been accredited by regional organizations like the Southern Association of Colleges and Schools Commission on Colleges, the Higher Learning Commission, and the New England Association of Schools and Colleges.
What You Can Do with a Master's Degree in History
When you finish your online history master's degree, you will have numerous skills that employers need, such as written and verbal communication skills, thinking critically about historical topics, and strong research capabilities. Armed with these advanced skills, you can be an asset in several positions, and the following are some of those jobs.
Archivists
Archivists collect historical documents to appraise, preserve, and catalog them in collections that may be found in museums, archives, and historical sites. They are also responsible for finding new materials that can be added to an archive, determining the level of access people should have to these materials and creating standards for maintaining collections that their colleagues can follow.
| 10th Percentile | Median Annual Pay | 90th Percentile |
| --- | --- | --- |
| | | |
Archaeologists
Whether they are looking at cave paintings, tools, the crumbled ruins of buildings, or artwork, archaeologists examine artifacts from past cultures to understand them and record their history. As a result, they can conduct research that adds to the knowledge base of a historical culture or event.
| 10th Percentile | Median Annual Pay | 90th Percentile |
| --- | --- | --- |
| | | |
Political Scientists
These professionals use their knowledge of political systems to research policy, political trends, government systems, and current events. They also develop political theories and research to support them, conduct public opinion surveys, and publish findings based on the data they analyze and keep abreast of current events related to politics and policy.
| 10th Percentile | Median Annual Pay | 90th Percentile |
| --- | --- | --- |
| | | |
Historians
Historians study historical documents and other sources to analyze and interpret them. They may also write reports, teach educational programs about various historical topics, and examine material to discover its significance and authenticity. Historians may be employed by research organizations, archives, museums, government agencies, and historical societies.
| 10th Percentile | Median Annual Pay | 90th Percentile |
| --- | --- | --- |
| | | |
Secondary School History Teacher
High school teachers bring their love and understanding of history to the classroom to create the next generation of history buffs. They produce lesson plans to organize the content presented in class, make assessments about students' knowledge and abilities through assignments and tests, and give students extra instruction if they need additional help understanding course topics.
| 10th Percentile | Median Annual Pay | 90th Percentile |
| --- | --- | --- |
| | | |
Costs and Financial Aid for Online Master's Degrees in History
Paying for a master's degree can certainly be challenging, so it's important for prospective students to understand the available resources to help them pay it. To give you a glimpse of how much a master's in history may cost, we have compiled information from three schools below. You can also find options for defraying your degree's cost by logging on to our financial aid page below.
What Your Online Master's in History Could Cost
| School Name | No. of Credits | Cost/Credit | Total Tuition Cost |
| --- | --- | --- | --- |
| | | | |
| | | | |
| | | | |
Frequently Asked Questions About Online History Master's Degrees
What are the admissions requirements for an online master's in history?
Just as it's important to consider what topics you will study in a degree program and how much schools cost, you should also think about what history master's programs are looking for when choosing students. The following are some of the criteria that these programs may have:
Earning a bachelor's degree in history or a similar discipline
Having at least a 3.0 grade point average
Submitting a writing sample
Submitting strong letters of recommendation
Submitting a resume
How long will it take to finish my online master's in history?
If you want to enroll in your program full time, it can take about 18 to 24 months to finish your studies. As a part-time student, depending on the school and your course load, it may take an additional 12 to 24 months.
Will I be able to earn my master's in history 100% online, or do I need to visit campus?
Generally, you can earn your degree 100% online. History programs do not have a laboratory component or require hands-on training, so many programs allow you to take all of your classes entirely online. However, in some schools, you may be expected to participate in a capstone project that is only offered on campus.