If you're already in cybersecurity, you know it's value. Maybe you have your bachelor's and want to learn new skills. Or maybe you want that master's degree to show employers you mean business. An online master's degree in cybersecurity can help you achieve one or both. In addition to learning new skills and helping you move up the ladder, online learning offers flexibility that many 100% campus-based programs don't. But which schools have the best programs for students just like you? Review our list of the top online master's programs in cybersecurity for 2023, and take the first step on your journey to an advanced degree in the field.
Best Online Master's Programs in Cybersecurity for 2023
1
Type:
Private not-for-profit
The Master of Science in Cybersecurity and Digital Forensics from Stevenson University is designed for experienced IT professionals looking to take a deep dive into forensically collected and acquired digital evidence. Because this program is so specialized, successful applicants should already have some educational and work experience in the field. The curriculum covers a variety of cybersecurity topics, including how to avoid cyber attacks and responding to digital information theft. It also gives students the chance to explore state-of-the-art forensic technologies. Unlike other programs, this degree has a focus on real-world application with resources available to students both in and outside of class about how to progress their career using their masters degree. All classes are also offered online and at times which work for most full-time working professionals' schedules.
Program Highlights:
Master of Science in Cybersecurity and Digital Forensics
Credits: 36
Length: 2 years
Cost: $425 per credit hour
Mode: Online
Accreditation: Commission on Higher Education, Middle States Association of Colleges and Universities
School Services & Accreditation
| | |
| --- | --- |
| Career Services | Yes |
| Academic Counseling | Yes |
| Accreditation | MSCHE |
2
Type:
Private not-for-profit
Working professionals who want to expand their cybersecurity knowledge should consider the master of cybersecurity from Liberty University. Liberty University is renowned for flexible degrees that can be taken alongside a full-time degree, thanks to their 100% online masters degree and eight week course terms, and this masters is no different. While the program is flexible and students can adjust how many courses they are taking each eight weeks, it also offers a high quality education. The curriculum covers how to detect, counter, recover, and prevent cybersecurity threats in a variety of workplaces. Classes also cover how to maintain or create organizational cyberspace infrastructure.
Program Highlights:
Master of Science in Cybersecurity
Credits: 36
Length: 1.5 years
Cost: $395 per credit hour
Mode: Online
Accreditation: Southern Association of Colleges and Schools Commission on Colleges
School Services & Accreditation
| | |
| --- | --- |
| Career Services | Yes |
| Academic Counseling | Yes |
| Accreditation | SACSCOC |
3
Type:
Private not-for-profit
Valparaiso University offers an affordable, customizable masters degree in cybersecurity designed for students with undergraduate degrees and/or work experience in computer science, engineering, information technology, or a related discipline. Part of what makes this program so flexible is that students can decide whether they want to take courses online, in-person, or a mixture of both. Online courses generally fit better with a working professional's schedule but Valparaiso's in-person classes allow students to access new cybersecurity technologies and to enroll in a wider variety of classes. No matter which delivery format a student chooses, they will be prepared to use emerging technologies to detect, solve, and prevent cyberattacks in business, government, and other professional settings.
Program Highlights:
Master of Science in Cybersecurity
Credits: 36
Length: 2 years
Cost: $679 per credit hour
Mode: Online
Accreditation: Higher Learning Commission
School Services & Accreditation
| | |
| --- | --- |
| Career Services | Yes |
| Academic Counseling | Yes |
| Accreditation | HLC |
4
Type:
Private not-for-profit
Webster University offers a robust master of science in cybersecurity which is ideal for those working in IT or a related field who would like to specialize in preventing, deteching, and responding to cybersecurity threats. Because this 100% online program only discusses advanced skills and theories, successful applicants should have a bachelor's degree in a related field. The classes also cover how to address cybersecurity in computer systems, information, networks, infrastructures and communications networks for private and public organizations. What sets Webster's program apart is that it offers opportunities to apply and reflect on how concepts learned in class affect the real world, making students attractive candidates for leadership roles in the cybersecurity sector.
Program Highlights:
Master of Science in Cybersecurity
Credits: 36
Length: 2 years
Cost: $700 per credit hour
Mode: Online
Accreditation: Higher Learning Commission
School Services & Accreditation
| | |
| --- | --- |
| Career Services | Yes |
| Academic Counseling | Yes |
| Accreditation | HLC |
The University of Arizona offers a 100% online master's in cybersecurity for working professionals who are seeking technical mastery in this rapidly growing field. Through hands-on and interactive classes, students will learn how to assess, prevent, and manage information and systems security-related risks by applying systems security management and post-breach practices. Students in the program will have the choice of selecting either the information systems or the physical systems track, both of which are 21 credits and require identical common core curriculum that is 12 credits. The 12 common core units, which will need to be completed by all students regardless of their track, consists of courses like information security in public and private sectors, data mining, computer networks, and systems cyber security engineering.
Program Highlights:
Master of Science in Cybersecurity
Credits: 33
Length: Varies
Cost: $1,332/credit
Mode: Online
Accreditation: Association to Advance Collegiate Schools of Business
School Services & Accreditation
| | |
| --- | --- |
| Career Services | Yes |
| Academic Counseling | Yes |
| Accreditation | HLC |
6
Type:
Private not-for-profit
School Services & Accreditation
| | |
| --- | --- |
| Career Services | Yes |
| Academic Counseling | Yes |
| Accreditation | SACSCOC |
7
Type:
Private not-for-profit
School Services & Accreditation
| | |
| --- | --- |
| Career Services | Yes |
| Academic Counseling | Yes |
| Accreditation | SACSCOC |
8
Type:
Private not-for-profit
School Services & Accreditation
| | |
| --- | --- |
| Career Services | Yes |
| Academic Counseling | Yes |
| Accreditation | HLC |
9
Type:
Private not-for-profit
School Services & Accreditation
| | |
| --- | --- |
| Career Services | Yes |
| Academic Counseling | Yes |
| Accreditation | SACSCOC |
10
Type:
Private not-for-profit
School Services & Accreditation
| | |
| --- | --- |
| Career Services | Yes |
| Academic Counseling | Yes |
| Accreditation | NEASC |
School Services & Accreditation
| | |
| --- | --- |
| Career Services | Yes |
| Academic Counseling | Yes |
| Accreditation | ACCSC |
School Services & Accreditation
| | |
| --- | --- |
| Career Services | Yes |
| Academic Counseling | Yes |
| Accreditation | ACICS |
13
Charleston, West Virginia
Type:
Private not-for-profit
School Services & Accreditation
| | |
| --- | --- |
| Career Services | Yes |
| Academic Counseling | Yes |
| Accreditation | HLC |
14
Center Valley, Pennsylvania
Type:
Private not-for-profit
School Services & Accreditation
| | |
| --- | --- |
| Career Services | Yes |
| Academic Counseling | Yes |
| Accreditation | MSCHE |
15
Colorado Springs, Colorado
School Services & Accreditation
| | |
| --- | --- |
| Career Services | Yes |
| Academic Counseling | Yes |
| Accreditation | HLC |
Spotlight: Inside Online Master's in Cybersecurity
Cybersecurity master's degree online programs exist across the U.S, but finding the right program can be tough. To help with this process, we've reviewed three online cybersecurity graduate programs for prospective students looking to earn a master's degree. Look inside each program for detailed information in coursework, cost, and what it takes to graduate.
George Washington University (GWU)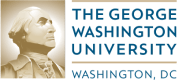 George Washington University's master's degree cybersecurity programs receive praise, thanks to institutional reputation and program quality. The U.S. Department of Homeland Security and the National Security Agency both recognize GWU as a National Center of Academic Excellence in Cyber Defense Research. GWU's online cybersecurity program reflects this commitment to quality by providing the option to choose between the online master of engineering in cybersecurity analytics and the online master of engineering in cybersecurity policy and compliance. Both degrees can be earned entirely online. There are also many resources put in place to assist GWU's online students. These resources include:
GWiz, a knowledge base resource that provides technology assistance.
Center for Career Services
Division of Information Technology
Writing Center
Gelman Library
University of Arizona

The University of Arizona's Master of Science in Cybersecurity offers several benefits that make it an attractive option for professionals working in the technology sector. Students can choose to complete one of two specialization tracks: Information Systems, which looks at the software aspects of cybersecurity, and Physical Systems, emphasizing computer hardware and engineering principles and theories.
Regardless of the chosen track, you will better understand cybersecurity issues on a global and organizational scale, learn to defend digital assets from attacks, and perform forensic investigations following a cyberattack. Students can obtain the necessary skills to conduct vulnerability testing and data analysis when assessing an organization's current and future vulnerabilities. Knowing that many incoming students will be working professionals, the classes are arranged with flexibility in mind, including six admissions dates and courses that only last eight weeks.
New York University (NYU)

New York University's Tandon School of Engineering offers the Master of Science in Cybersecurity degree. The curriculum meets the National Training Standards that were set by the Committee on National Security Systems. The program is recognized as an NSA Center for Academic Excellence in Cyber Operations and Cyber Defense Research. Graduates will be ready to tackle the cybersecurity threats that companies and governments face at an ever-increasing rate or move on to doctoral studies in the cybersecurity field.
Besides having some of the best cybersecurity experts teaching courses, NYU helps students make the most of their cybersecurity in several ways. The NYU Cyber Fellows program operates the Offensive Security, Incident Response, and Internet Security laboratory, a virtual laboratory called VITAL that students across New York City can use. It also provides a scholarship to recipients that partially fund tuition and fees.
Advantages of Earning Your Cybersecurity Master's Degree Online
Earning a cybersecurity master's degree online brings the potential for higher earnings and professional advancement. But some benefits are more fundamental, such as flexibility in course load and class offerings. Most programs are fully online, so students never have to step foot on campus and take classes on a most convenient schedule. Besides the convenience and flexibility of online learning, other advantages come from earning a master's degree in cybersecurity.
Networking Opportunities

The networking opportunities are typically far more significant at the graduate level than the undergraduate level. Many of your classmates will be working professionals in a capacity very similar to yours.

Updated Training and Knowledge

Cybersecurity is rapidly changing. What you might have learned during your undergraduate education could be outdated, even if you graduated just a few years ago.

Management and Leadership Skills

One of the benefits of graduate-level training in cybersecurity is that students develop a valuable skillset in addition to the technical concepts they will cover, such as how to manage and lead others. These soft skills are rarely taught at the undergraduate level and, if so, only to a limited extent.
What You'll Learn in an Online Cybersecurity Master's Program
Most curriculums will have a core or elective classes that students must take. The core classes are for all students, while the elective or specialization courses will depend on their professional and personal interests. Below are a few classes that you can expect in an online master's degree program in cybersecurity.
Sample Courses
Information Security in Public and Private Sectors

This class offers a general overview of tactics and strategies governments and businesses use to protect their information's integrity and secrecy. There is also discussion about analysis and implementation of risk management and security policy you will examine in networks, hardware, and software systems.

Communicating, Problem Solving, and Leading in Cybersecurity

This is considered a "soft-skill" course where students develop communication, critical thinking, leadership, and teamwork skills to improve an organization. These skills are taught within the cybersecurity context.

Secure Software Design and Development

This class covers the basic and overarching principles and theories of developing software with improved protection against cybersecurity threats. This course will review the basic timeline and development plan for creating new software, then see how cybersecurity concerns can be addressed during each phase of development, including the planning stage.

Data Mining for Business Intelligence

Data mining isn't new for business, but many of these efforts have focused on gleaning useful marketing and customer data. This class will apply these techniques for gathering business intelligence by examining and processing large datasets and how to use that information for cybersecurity applications. An example of this includes how businesses can find patterns concerning fraud and unlawful customer behavior.

Capstone in Cybersecurity

This course allows students to apply what they have learned throughout the cybersecurity online master's program. Students simulate a cybersecurity professional tasked with assessing a particular organization's security status, including identifying vulnerabilities and potential incoming threats. They will then implement a comprehensive security plan that addresses policy, regulatory compliance, crisis response, disaster recovery, and continuing business operations immediately following a cyberattack.
Specialization Options
Cybersecurity is a particular field of practice, but there is room for students to focus on a specific specialty of interest, especially given how technology, tactics, and methods are continually changing. To accommodate this, some programs will offer various specialization options, such as the ones listed below.
Physical Systems

This concentration examines the hardware used in the cybersecurity field. Students in this specialization will take classes such as systems engineering, digital communications, and information and network security.

Cybersecurity Policy and Compliance

This is one of the "big picture" concentrations to consider. Students will obtain the skills and knowledge necessary to predict future threats, then make management decisions to protect an organization or system from that risk. This is a classic multi-discipline major that looks for long-term solutions and considers cybersecurity decisions' legal ramifications.

Computer Security Fundamentals

This course is one of the more traditional areas of specialization. Students spend extra time examining the fundamental principles of computer science to security. Specifically, students learn how to identify and protect computer systems from cyberattacks, design secure technology systems, and the various types of network attacks possible.

Digital Forensics

This is a specialization to consider strongly for individuals who like figuring out solutions to complex problems and conducting investigations. As you might expect, digital forensics teaches students how to effectively investigate cybercrimes, including identifying and gathering evidence for later prosecution.

Information Assurance

Information storage is a valuable service, but the information is only as useful as it is accurate and precise. To ensure stored data integrity, professionals must engage in information assurance activities. This includes understanding regulatory requirements, knowing how to respond to potential incidents, and analyzing and assessing data risk.
A Look at Accreditation for Cybersecurity Master's Degree Online Programs
Before applying to an academic program, look into accreditation. Accreditation is the independent review of a school or educational program to confirm it meets the necessary education quality standards.
There are two main types of accreditation: institutional and programmatic. Institutional accreditation applies to the school as a whole and usually comes from a regional or national accrediting body. Programmatic accreditation applies to an individual program.
For cybersecurity programs at the master's level, there is no programmatic accreditation. Instead, some plans will have specific recognitions or certifications that help attest to the program's quality. For example, the National Security Agency recognizes particular programs as a National Center of Academic Excellence in Cyber Defense Research, Cyber Defense Education, Information Assurance, or Cyber Operations.
When choosing among potential cybersecurity programs, it's best to find one with a certification or recognition. At the very least, only apply to programs where the school is institutionally accredited.
Council for Higher Education Accreditation to make sure an accreditation agency is reputable.
What You Can Do with a Master's Degree in Cybersecurity
A master's degree in cybersecurity is very specialized; this high level of learning makes it possible for professionals in the law enforcement and technology sector to take the next step in their careers and increase their earning potential. These professional and financial opportunities exist in the public and private sector, although many employers of cybersecurity degree graduates are for-profit organizations. Some of these companies may offer cybersecurity services to clients and need individuals trained in cybersecurity to maintain and protect their assets. The next section provides a glimpse of the kinds of careers that await you when you earn an online master's degree in cybersecurity.
Computer and Information Systems Manager
These professionals handle the information technology and information systems tasks of an organization. Job duties can vary widely and may help design a new computer system, assess an organization's information technology needs, or oversee any computer or network-related changes to an organization. A cybersecurity master's degree can provide this added level of knowledge and training to analyze its security risks correctly.
| 10th Percentile | Median Annual Pay | 90th Percentile |
| --- | --- | --- |
| | | |
Information Security Analyst
An information security analyst's primary task is to protect network and computer systems from cyber threats, such as hacking and malicious software. This can include preparing defenses against cyberattacks and responding to one in progress or those that have already occurred. Being able to do either of these things requires a high level of training, obtained with a graduate-level cybersecurity degree.
| 10th Percentile | Median Annual Pay | 90th Percentile |
| --- | --- | --- |
| | | |
Network and Computer Systems Administrator
Most computer systems are connected to a network. Network and computer systems administrators have the task of ensuring these networked computer systems operate each day correctly. With the bulk of their work dealing with various types of computer networks, hacking and other security issues are a significant concern. Additional education in cybersecurity could be a real asset for many network and computer systems administrators.
| 10th Percentile | Median Annual Pay | 90th Percentile |
| --- | --- | --- |
| | | |
Computer Programmer
Computer programmers focus on creating software that allows computer systems to run. Depending on the software being written, the program's security and the hardware running it are a consideration. Many computer programmers will already have a bachelor's degree in computer programming, software engineering, or a similar field. Getting a master's degree in cybersecurity will allow you to create software with more robust information security measures put into place.
| 10th Percentile | Median Annual Pay | 90th Percentile |
| --- | --- | --- |
| | | |
Criminal Investigator
Criminal investigators gather information about crimes to try and solve them. The ultimate goal is not just to figure out who is responsible for the crime but also to gather evidence to prove it in court. With so many crimes now occurring online and through technology, a criminal investigator can make fair use of information technology security knowledge gained from an online master's degree program in cybersecurity.
| 10th Percentile | Median Annual Pay | 90th Percentile |
| --- | --- | --- |
| | | |
Costs and Financial Aid for Online Cybersecurity Master's Degrees
While career prospects are excellent for graduates with cybersecurity degrees, students still need to find a way to pay tuition and other attendance costs. Some students may be unable to pay the full fee of expenses, so exploring financial aid options is essential.
There are two main types of financial aid: gift-based and loans. The former does not need to be paid back and often takes the form of scholarships, fellowships, and grants. The latter can come from private lenders or the federal government.
Some less common but equally valuable forms of financial aid include work-study and employer tuition reimbursement. The best way to learn more about available financial aid options is to speak with a representative from your school's financial assistance office. You can also check out our financial aid page to gain additional background knowledge about your financial aid options.
What Your Online Master's in Cybersecurity Could Cost
| School Name | No. of Credits | Cost/Credit | Total Tuition Cost |
| --- | --- | --- | --- |
| | | | |
| | | | |
| | | | |
Online Master's Q&A with a Cybersecurity Professor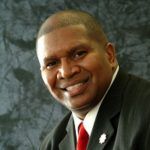 Dr. Derek A. Smith is an expert in cybersecurity, cyber forensics, healthcare IT, SCADA security, physical security, investigations, organizational leadership, and training. He is currently an IT Supervisor at the Internal Revenue Service. He is also the owner of The Intercessors Investigative and Training Group. Smith is a cybersecurity professor at the University of Maryland, University College, and Virginia University of Science and Technology.
Q. Cybersecurity seems to lend itself well to online learning. Are there any hands-on opportunities you'd recommend for those in your online cybersecurity classes?
A. In an ideal situation, students attending cybersecurity courses would be able to work in a lab to test the many skills they learn in their courses. The good news is that they still can with virtual training. Many schools, like the university where I teach, offer virtual labs with each of their programs. The way our program works is that a student learns a particular skill, and then at the end of the learning event, they can log into the lab and test the new skill out. Since most of the things a student would do are on a computer anyway, doing the activity virtually is pretty much the same. There are two other alternatives for those in programs that don't offer skill labs with the course. One, a student can purchase access to labs on almost any subject. This will enhance their learning activity. Second, as I did when I was a cybersecurity student myself, the student can take several old computers and build their own at-home lab.
Using their home-grown lab, they can increase their understanding of the skill they have learned. I would like to provide an example of how valuable this can be. Shortly after earning my cybersecurity degree, I applied for a job where I was required to run Nesses vulnerability scans. During the interview, the interviewer asked me if I knew how to run the scan, and I stated that I did. The interviewer left and returned with a laptop and asked me to run the scan. Luckily, I had practiced this skill in my virtual lab provided in my online class and successfully ran the scan and got the job. This demonstrated the value of online hands-on experience.
Q. Even to the average person watching the nightly news, cybersecurity is a scorching topic right now. How have your cybersecurity courses changed over the years as new threats emerge, and new careers open up in the field?
A. As you mentioned, information technology is ever–changing, and therefore so is cybersecurity. What we in the industry call the "threat landscape," meaning where the threat comes from and the types of threats there are is continuously evolving, and cybersecurity courses must change with it. More people are going virtual, and that alone has increased the threat. Take the pandemic, for example. As a result of the COVID-19 pandemic, the number of individuals who work from home has risen dramatically. In fact, a research study completed by a Stanford University researcher places the percentage of people currently working at home at over 40%.
This drastic change has provided threat actors with increased opportunities to victimize remote workers, forcing cybersecurity experts like me to reassess home networks' risk levels and make cybersecurity changes accordingly. Today's threat landscape must now include personal computing assets as high-risk and high-value targets, just as we do for corporate and government assets due to the often-sensitive data being accessed outside of the traditional protection of corporate and government networks.
We are now dealing with self-propagating malware, where traditionally malware required a user to click on a link, open an attachment, or take some other kind of action before it could spread. Today, however, we deal with newer forms of malware, like ransomware cryptoworms. These self-propagating malware are much more difficult to find and can propagate at network speeds.
I mentioned ransomware. This is a relatively new threat that is now wreaking havoc on large and small companies, governments, schools, and individuals. I know of many organizations and individuals who have fallen victim to ransomware.
Additionally, adversaries are stepping up their ability to evade many of our security capabilities. Some attackers have gotten smart enough to evade detection. The use of encryption has grown as a way of concealing bad traffic from security systems. Threat actors are also using popular cloud services for command and control, making malware very difficult to find with traditional security tools because it looks like normal traffic.
Finally, everyone and everything seems to be connected now, creating what we recognize as the "Internet of Things (IoT)." And with IoT comes a significant threat vector.
Businesses, the government, and individuals, through their "smart homes" are deploying IoT devices at a frantic rate, and with it comes many new security problems,
Q. What are a few of the most important things you want your cybersecurity students to learn?
A. For me, the MOST critical skill my students can learn is critical thinking. I have sat on many panels, and this subject has arisen. You can teach a cybersecurity student all the technical skills, but "Critical Thinking" is the single most crucial cybersecurity skill because it is key to mitigating the many security challenges one may come across. Cybersecurity professionals must be able to observe the environment, challenge assumptions, create courses of action, and execute operations. Critical thinking enables each of these steps.
Another issue I see, especially in my master's degree students, is a lack of understanding of general networking principles. If you do not understand the basics of IT, how can you hope to ever secure them? I think many master's degree programs assume the students have the prerequisite background because, of course, this is a master's degree. But many of my students come from various non-IT backgrounds and are changing careers but don't have a clear understanding of IT basics. This should be required before allowing them into the program, and if not, the program should cover the basics.
Q. Anything you'd like to add about cybersecurity courses?
A. There are a variety of reasons why a degree in cybersecurity is worth the time and investment. I changed careers from being a federal agent to cyber in 2008, and it was the greatest decision I ever made. The internet and the many IT devices are not going anywhere soon, and there is a dire need for security experts to secure them. In fact, you can just look at the approximately 3.5 million unfilled cybersecurity jobs worldwide and see the need and job security.
Also, cybersecurity jobs are some of the highest-paid. In San Francisco, those with a cybersecurity master's degree can earn upward of $420,000 per year as a Chief Information Security Officer, and yes, you will need a master's degree for that job.
With global cybercrime losses totaling more than $1 trillion, according to MacAfee, you can understand why there is such a need and why there are so many unfilled cybersecurity jobs? We just cannot train enough cybersecurity experts fast enough. And it explains why this fast-growing industry is paying top dollar for top talent.
The bottom line is that there is an urgent threat, the stakes are incredibly high, and there aren't nearly enough highly educated and qualified workers to meet the demand. Earning an Online cybersecurity degree could be the best investment you ever make.
FAQs About Online Cybersecurity Master's Degrees
What are the admissions requirements for an online master's in cybersecurity?
Cybersecurity is a highly technical degree. That means there may be admissions requirements in addition to what is typically required for other programs. For instance, most master's degree cybersecurity programs will require applicants to submit:
An application
GRE test scores
Statement of purpose or personal statement
Official transcripts
Letters of recommendation
The key admissions requirement depends on your prior professional or academic training in the information technology field. Applicants must demonstrate a minimum level of computer programming knowledge, math, and basic computer technology fundamentals. How a school allows students to meet these requirements will differ but will typically relate to professional work experience or undergraduate coursework. Applicants who lack these experiences or skills can still apply but may need to complete additional coursework after acceptance or take specific tests to confirm they possess the prerequisite knowledge to succeed in a cybersecurity program.
How long will it take to finish my master's in cybersecurity online?
Most master's degree cybersecurity programs require students to complete between 30 and 36 credits. This means most students will finish their degree in two years or less. Depending on the program, students may have the ability to earn their degree in significantly less time by taking additional courses each term. Most programs are set up so students will attend part-time. In some cases, you can speed up the time it takes to earn the degree by applying for transfer credits, an option available at the University of Maryland Global Campus' Online Master's Degree: Cybersecurity Technology.
Can I earn a master's in cybersecurity 100% online, or do I need to visit campus?
In the vast majority of master's in cybersecurity online degree programs, students can complete 100% of the coursework entirely online. This means there are no in-person or on-campus requirements to meet. In many cases, students can complete their coursework at any time from any location.