If you're ready to advance your career in the fine arts, an online MFA program can give you the skills and confidence you need to achieve your goals. Earning a Master of Fine Arts online builds a core set of in-demand skills that you can take into the workplace to challenge, engage, and lead others. But which school and program fit your higher education and career goals? This guide breaks down the different MFA specializations and spotlights the best online MFA programs available to help you find the one that's right for you. Start with our ranking of the top MFA programs online for 2023.
Top-Ranked Online MFA Programs for 2023
1
Greenville, North Carolina
For those with an interest in an MFA in Ceramics, East Carolina University offers a low-residency program. The degree blends in-person, online, and remote instruction, and is designed with working professionals in mind. The remote location of Seagrove's North Carolina Pottery Center makes it possible for students to receive face-to-face instruction during the summers, even if they cannot make it to ECU's main campus in Greenville, NC. Accredited by the National Association of Schools of Art and Design, the 60 credit hour degree takes about 3 full calendar years to complete.
Program Highlights:
Low-Residency MFA in Ceramics
Credits: 60
Length: 3 years
Cost: $263.83 / credit (in-state) $994.33 / credit (out-of-state)
Mode: hybrid
Accreditation: National Association of Schools of Art and Design
School Services & Accreditation
| | |
| --- | --- |
| Career Services | Yes |
| Academic Counseling | Yes |
| Accreditation | SACSCOC |
2
Type:
Private not-for-profit
Lindenwood University offers a fully online writing MFA that features three areas of concentration: creative nonfiction, fiction, and poetry. The highly ranked online program allows you to customize your education. Students learn from published authors and one another in a variety of class styles. You can declare an emphasis or take classes in multiple genres. Course types include literature classes, workshops, and craft classes. Other courses offer the chance to study narrative journalism and scriptwriting. While the entire degree can be completed fully online, students also have the option to take some courses in person if they choose. The 48 credit hour program can be completed in as little as two years.
Program Highlights:
Master of Fine Arts in Writing
Credits: 48
Length: 2 years
Cost: $550 / credit
Mode: Fully online
Accreditation: Higher Learning Commission
School Services & Accreditation
| | |
| --- | --- |
| Career Services | Yes |
| Academic Counseling | Yes |
| Accreditation | HLC |
Kutztown University offers a fully online MFA for communication design. Students are encouraged to customize the degree to fit their personal goals and professional interests. Whether your interest is in graphic design, interactive design, advertising design, illustration, and education, the Kutztown MFA can prepare you to excel. Students work individually with faculty and develop a personal and unique design voice. The core of the communication design curriculum features courses in personal and professional exploration, as well as emerging media. The 60 credit program takes three full calendar years to complete and is the only one of its kind in Pennsylvania.
Program Highlights:
Master of Fine Arts in Communication Design
Credits: 60
Length: 3 years
Cost: $516.00 / credit (in-state) $526.00 / credit (out-of-state)
Mode: Fully online
Accreditation: National Association of Schools of Art and Design
School Services & Accreditation
| | |
| --- | --- |
| Career Services | Yes |
| Academic Counseling | Yes |
| Accreditation | MSCHE |
In-Depth Look at 3 Quality Online MFA Programs
While they didn't make our list of top schools above, the following three colleges offer accredited online MFA programs that are worth your consideration. Take a look at detailed profiles of each below and see if they're a good fit for your budget, learning preferences, and career goals.
Savannah College of Art and Design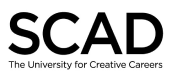 Savannah College of Art and Design (SCAD) administers online MFA programs in ten areas: animation, fashion, graphic design, interactive design and game development, luxury and fashion management, painting, photography, motion media design, illustration, and writing. Each course of study requires 90 total credits and is designed for working professionals, busy designers, and on-the-go artists. Delivery methods include asynchronous virtual instruction that's available anytime, anywhere; virtual critiques and discussion boards; and remote access to industry-standard technology tools.
SCAD uses small class sizes that support one-on-one attention in a collaborative learning environment facilitated by award-winning artists, faculty, and practitioners. Students also enjoy access to additional resources like master classes in a virtual lecture hall, digital workshops, remote library tools, and more. Along the way, SCAD provides high-level opportunities for professional networking in which students can establish connections with industry leaders and international organizations. Many of the program areas also offer specializations that help aspiring artists dig further into the topics that meet their needs.
University of Arkansas at Monticello

The University of Arkansas at Monticello's School of Arts and Humanities offers online MFA programs in creative writing and debate and communication. Neither program includes a residency requirement and both call for 48 credits that students can complete in as few as four terms. The creative writing online MFA develops core skills in critical thinking and literary analysis through instruction in a range of methods and aesthetic approaches. The debate and communication online MFA builds competencies in administration, coaching, and qualitative research. Both programs require a thesis project and comprehensive exam.
These programs stand out from other online master of fine arts options by offering a limited number of graduate assistantships to qualified students. The awards help defray tuition costs and give aspiring professionals the opportunity to teach undergraduate students within their respective disciplines. The school delivers all coursework entirely online and encourages students to pursue their studies at a pace that fits their unique circumstances.
School of Visual Arts

Students at the School of Visual Arts (SVA) in New York City can pursue an online MFA in art practice or visual narrative. Each 60-credit course of study uses a low-residency format, which means intensive, in-person summer sessions supplement coursework delivered online throughout the academic year. SVA implements this hybrid model to accommodate a wide variety of circumstances without sacrificing the hands-on components that form the basis of fine arts education. Both programs also involve an original thesis project that students must conceptualize, craft, and present to the public.
The art practice program provides an interdisciplinary approach to art-making and includes coverage in a range of mediums, disciplines, and genres. The visual narrative program offers an innovative course of study that blends creative writing and visual art. Students in each program use SVA's technology services tools, advisement center, and career development resources as they hone their skills and look ahead to professional practice after graduation.
Advantages of Earning an Online Master's in Fine Arts
Hybrid programs and online learning make a fine arts education more accessible than ever. Earning your MFA online means you'll benefit from the best of both worlds: you'll learn from the same seasoned experts that lead traditional programs but you won't have to disrupt your professional commitments or upend your life to take most courses on campus. Here are just a few of the advantages online MFA programs offer.
Affordability

You'll delve into the financial side of things in more detail below, but overall online MFA programs are less expensive than the alternatives. Some programs may even have special tuition rates for online students. This means you can pursue your goals without extra debt or financial burdens.

Convenience and Flexibility

Most online MFA programs still include some in-person components, but on the whole you will be able to study at your own pace. A typical program delivers all core courses entirely online using a combination of synchronous and asynchronous tools. These tools accommodate a wide variety of circumstances and lifestyles.

Critique and Peer Workshopping

Studying online doesn't mean going it alone. Art critique and peer-workshopping form the bedrock of fine arts education, and online programs don't sacrifice those aspects. You can study on your own time while still benefiting from key hands-on learning experiences, either in person or using interactive online tools.
What You'll Learn in Online MFA Programs
Program requirements and curriculum vary widely and often depend on your discipline or focus area (writing, visual art, etc.). Despite these differences, most programs use a similar structure that begins with core courses that introduce you to both the broad spectrum of fine arts and your specific subject. Once that sequence is complete, you move to electives and discipline-specific offerings.
Most online MFA programs culminate with a capstone component that synthesizes your studies and offers the public a glimpse into your artistic approach (usually a thesis project). Depending on your discipline, this component may be accompanied by studio experiences, comprehensive exams, or interactive workshops.
Popular Courses
Art History Survey

This course offers a broad survey of art history beginning with the ancient world, moving through the Middle Ages and the Renaissance, and up to the present. Students learn about different approaches to art and aesthetics, how those approaches interact with culture, and how they develop alongside other disciplines in the humanities.

Principles of Graphic Design

This course introduces students to the main techniques and methods of graphic design practice. It looks at typography, design theory, and the emergence of new media. Students develop proficiency in key software packages specific to their interests and learn to conceptualize, research, and execute different design projects.

Approaches to Literary Theory and Art Criticism

A core course in most writing programs, this class cultivates a broad knowledge base in theoretical methods of criticism in literature and the arts. It looks at the development of literary interpretation along with other analytical frameworks specific to the modern period. Students develop clear critical and communication skills through presentations and analysis of written texts.

Computer-Generated Modeling and Design

Students in this class receive instruction in the modeling tools and surface techniques used in the animation industry. They develop key skills in modeling living forms and use insights from recent media theory to enhance expressive gestures, figurative motion, and fluid representation. The class also looks at storyboarding and previsualization.

Fashion Structures and Materials

This course develops familiarity with fashion materials, related technologies, and the creative processes involved in each. It helps students develop their own style and approach to fashion, informed by contemporary art and realization techniques in the fashion industry. Students experiment with three-dimensional development and work to build a representative portfolio.
Specialization Options
A key part of any online MFA program, specialization is paramount due to the broad nature of the fine arts. Most online MFA programs require you to pick a concentration area up-front so you can develop expert-level skills in your preferred medium. Specializations depend on individual schools. Below we detail some of the more prominent offerings; each correlates with different career paths.
Accreditation for Online MFA Programs
Any school you consider for your online MFA should have proper institutional accreditation. The U.S. Department of Education and the Council for Higher Education Accreditation establish guidelines for this quality-assurance process. They also recognize the independent agencies that administer accreditation.
Those agencies grant regional or national accreditation to schools that meet standards of quality and excellence. Potential online MFA programs should be housed within a school that holds one of these forms of institutional accreditation.
Some programs may have additional credentials like programmatic or specialized accreditation. This credential isn't always necessary and does not replace institutional accreditation, but it does offer additional, discipline-specific backing. In the fine arts, programs typically receive accreditation from the National Association of Schools of Art and Design. .
What You Can Do with a Master's in Fine Arts
Where will your online MFA take you, and what can you expect to do when you graduate? In addition to building individual expertise (the specializations mentioned above), these programs develop broad-based proficiency in the arts and art history. Employers across many industries often rely on creative individuals with good design sense to fulfill key roles in development, management, content creation, and strategic thinking.
Earning a master of fine arts online sets you apart by verifying the skills and qualifications needed to make a creative impact. Below are just a few of the positions available to online MFA graduates.
Creative Director
These professionals provide creative direction and leadership for their organization. They plan, coordinate, and implement a range of projects informed by the fine arts. These projects may include graphic design, media, and advertising, among others. Many creative directors work in-house for individual companies; others work in a design agency.
| 10th Percentile | Median Annual Pay | 90th Percentile |
| --- | --- | --- |
| | | |
Graphic Designer
Graphic designers create visually compelling media for their employers (drawings, designs, graphics, storyboards, etc.). Some lead a team of designers, while others work on individual projects in their area of expertise. They determine the scope and parameters of design projects in collaboration with other organizational leaders.
| 10th Percentile | Median Annual Pay | 90th Percentile |
| --- | --- | --- |
| | | |
Product Designer
Product designers use their skills in aesthetics and the fine arts to develop consumer goods. They usually work on an interdisciplinary team that includes engineers, executives, salespeople, and marketers. They are responsible for establishing and implementing the creative vision behind a set of products.
| 10th Percentile | Median Annual Pay | 90th Percentile |
| --- | --- | --- |
| | | |
Editorial Director
An ideal career path for degree-holders with a background in creative writing, editorial directors oversee messaging and communication. They work in various industries including advertising, media, and publishing. They usually manage a team of qualified writers and work to maintain both oversight and uniformity in voice, tone, and style.
| 10th Percentile | Median Annual Pay | 90th Percentile |
| --- | --- | --- |
| | | |
Animation Designer
Animation designers use graphics tools and other technologies to create animations and visual effects. They design storyboards and work with other team members to craft prototypes and fine-tune moving images in video games, movies, and other visual media. They may also brainstorm with clients and conduct research based on customers' needs.
| 10th Percentile | Median Annual Pay | 90th Percentile |
| --- | --- | --- |
| | | |
Costs and Financial Aid for Online MFA Programs
Cost is a big factor for any course of study, and online MFA programs are no different. Securing financial aid and understanding the expenses before you enroll can help lessen the burden once the program begins. Many programs offer their own financial aid opportunities through scholarships, fellowships, and other awards. Private organizations and key stakeholders in the arts often do the same.
Tuition rates for these programs often fluctuate and depend on factors such as the type of school (public or private), your enrollment status, and where you plan to live during your online MFA program. Use the handy table below to gain a fuller understanding of the range of costs involved.
What Your Online Master's in Fine Arts Could Cost
School Name
No. of Credits
Cost/Credit
Est. Total Tuition Cost

University of Nebraska Omaha

University of Houston-Victoria

$359/credit
(in-state resident)

$768/credit
(out-of-state resident)

$21,540
(in-state resident)

$46,080
(out-of-state resident)
FAQs About Earning Your Master of Fine Arts Online
What are the admissions requirements for an online master of fine arts?
Admission specifics, criteria, and deadlines can vary quite a bit depending on the school and your chosen area of specialization. Contact program administrators in advance to make sure you are clear on the details. Nevertheless, online MFA programs use a similar process and will likely ask for items such as the following:
An accredited bachelor's degree in a relevant field
Official transcripts with a minimum GPA
Several recommendation letters from individuals who can speak to your artistic abilities and potential for success
A professional resume detailing relevant work experience
A written statement of purpose that discusses your background, career goals, and fit within the program
A portfolio or creative sample representative of your work and approach (specifics on this vary widely depending on the program and specialization)
Some programs may also ask for an admissions interview. This can be completed remotely in most cases.
How long will it take to finish my master of fine arts online?
In most cases, you'll be able to set your own pace within the parameters of the school you attend. In-person elements may follow a set schedule, but when it comes to online coursework, you'll have a lot of freedom to take as few or as many credits as you'd like each term.
A typical program requires around 60 credits, which means full-time students can graduate with an online MFA in two years. For example, see the offerings at Radford University, Lesley University, and the University of Georgia. Most programs can also accommodate part-time enrollment, but this will likely extend your timetable by a year or two.
Can I earn my MFA 100% online or do I need to visit campus?
Most schools with an online master of fine arts use a low-residency model. This typically means you will take your core coursework entirely online and will participate in several intensive, immersive experiences on campus throughout the program. These sessions usually occur during the summer and give you the opportunity to engage with faculty and peers. They provide the type of hands-on engagement characteristic of the fine arts and usually involve a public presentation of work.
Specifics on this differ and depend on both the individual program and your area of study. Some programs may forgo these components (writing-focused programs, for example). In those cases, you can complete all program requirements online without visiting campus.