Professional advancement in economics depends on advanced training and additional study beyond undergraduate credentials. Earning an online master's degree in economics is a great way to do this. Thanks to flexible and convenient learning options, you can now obtain a degree without upending your life or sacrificing your career. See which schools came out on top in our ranking of the best online master's degrees in economics for 2023.
Best Online Master's Degrees in Economics for 2023
Those looking for a flexible online master of science in economics should check out the program from Purdue University. While hosted through their main campus, the program can be completed online without setting foot on campus once. The curriculum is also more flexible than most programs. Instead of having set courses students have to take, each student can customize their 30 credits hours to what they want to learn, prioritizing their individual academic interests and professional goals. While customizable, the program does specialize in quantifiable economics and utilizes the most recent empirical instructional methods and statistical software applications like MatLab. The program also offers specializations in public economics, data analytics, and financial economics. If students aren't ready to dive into the master's program, they can also take courses to earn a shorter, graduate level certificate in financial economics.
Program Highlights:
Master of Science in Economics
Credits: 30
Length: 2 years
Cost: $420 per credit
Mode: Online
Accreditation: Higher Learning Commission
Certificate in Financial Economics
Credits: 11
Length: 1 year
Cost: $420 per credit
Mode: Online
Accreditation: Higher Learning Commission
School Services & Accreditation
| | |
| --- | --- |
| Career Services | Yes |
| Academic Counseling | Yes |
| Accreditation | HLC |
2
Type:
Private not-for-profit
The University of Detroit hosts a well-known master's of economics program at their Mercy Campus. While housed at a physical campus, students can choose between taking their courses online or in-person, with the online option being more affordable and flexible. The program is also recognized for being a leader in virtual learning, with the asynchronous online classes being set up to help students get the most of their degree. Since lectures are prerecorded, students can "attend class" whenever works for them instead of at a set time. No matter which option students choose (online or in-person), they'll still receive the same high quality curriculum geared toward applied research and learning the skills necessary to progress to a doctorate in the field.
Program Highlights:
Masters of Science in Economics
Credits: 60
Length: 3 years
Cost: $1,523 per credit
Mode: Online
Accreditation: Higher Learning Commission
School Services & Accreditation
| | |
| --- | --- |
| Career Services | Yes |
| Academic Counseling | Yes |
| Accreditation | HLC |
3
Greensboro, North Carolina
The University of North Carolina offers a high quality master's of economics through their Greensboro campus. While housed through this campus, the program can be taken 100% online and there are part-time and full-time options available so students can fit their coursework around their jobs and personal lives. If students do decide to take the program on a full-time basis, they can graduate within three semesters. Designed for both experienced economists and those entering the field, the program helps students use data, theory, and policy analysis to solve real-world problems. The curriculum is also geared toward the business, finance, and government industries, with online professional development resources available to students.
Program Highlights:
Master of Arts in Applied Economics
Credits: 30
Length: 2 years
Cost: $336 per credit (in-state) | $626 per credit (out-of-state)
Mode: Online
Accreditation: Southern Association of Colleges and Schools Commission on Colleges
School Services & Accreditation
| | |
| --- | --- |
| Career Services | Yes |
| Academic Counseling | Yes |
| Accreditation | SACSCOC |
Those interested in getting their master of arts in economics should consider the program from New Mexico State University. It's an especially great program for those looking to specialize in public policy and regulation. If students want to specialize in another field of economics or get a more general degree to enter the field, they might want to explore other programs. Because the program is highly specialized, successful applicants will have previous educational and work experience in the field. All courses provide a rigorous approach to economic theory which is most suitable to those already familiar with the field. Because many students work while completing their masters, the program is offered 100% online with flexible class-times.
Program Highlights:
Master of Arts in Economics
Credits: 30
Length: 2 years
Cost: $278.60 per credit (in-state) | $907.10 per credit (out-of-state)
Mode: Online
Accreditation: Higher Learning Commission
School Services & Accreditation
| | |
| --- | --- |
| Career Services | Yes |
| Academic Counseling | Yes |
| Accreditation | HLC |
The University of Missouri offers a robust Master of Arts in Economics. This curriculum combines data analytics with theory so students can predict economic trends and successfully analyze past ones. Many of the courses rely on quantitative research methods and the program in general has a heavier emphasis on academic research than other programs. That being said, the program does offer online resources to help students utilize their degree either within academia or in a business, government, or nonprofit setting. While housed through their Columbia campus, the delivery format is 100% online, meaning students can complete the program without being on campus. All online classes, while synchronous, are offered at times, such as in the evening or on weekends, which suit most working professionals' schedules.
Program Highlights:
Master of Arts in Economics
Credits: 30
Length: 2 years
Cost: $435.30 per credit hour (in-state) | $1,191.90 per credit hour (out-of-state)
Mode: Online
Accreditation: Higher Learning Commission
School Services & Accreditation
| | |
| --- | --- |
| Career Services | Yes |
| Academic Counseling | Yes |
| Accreditation | HLC |
School Services & Accreditation
| | |
| --- | --- |
| Career Services | Yes |
| Academic Counseling | Yes |
| Accreditation | SACSCOC |
School Services & Accreditation
| | |
| --- | --- |
| Career Services | Yes |
| Academic Counseling | Yes |
| Accreditation | HLC |
School Services & Accreditation
| | |
| --- | --- |
| Career Services | Yes |
| Academic Counseling | Yes |
| Accreditation | HLC |
School Services & Accreditation
| | |
| --- | --- |
| Career Services | Yes |
| Academic Counseling | Yes |
| Accreditation | SACSCOC |
10
Grand Forks, North Dakota
School Services & Accreditation
| | |
| --- | --- |
| Career Services | Yes |
| Academic Counseling | Yes |
| Accreditation | HLC |
School Services & Accreditation
| | |
| --- | --- |
| Career Services | Yes |
| Academic Counseling | Yes |
| Accreditation | SACSCOC |
12
Type:
Private not-for-profit
School Services & Accreditation
| | |
| --- | --- |
| Career Services | Yes |
| Academic Counseling | Yes |
| Accreditation | HLC |
13
Manchester, New Hampshire
Type:
Private not-for-profit
School Services & Accreditation
| | |
| --- | --- |
| Career Services | Yes |
| Academic Counseling | Yes |
| Accreditation | NECHE |
Inside Three Real Online Master's in Economics
When vetting master's programs — no matter the subject — you have a number of factors to consider: cost, accreditation, learning modality, and convenience. To give you more detail beyond our rankings, we've looking inside three economics master's programs with fully- or partially-online learning options. See if one of these programs stands out for you.
Purdue University

Purdue University's Krannert School of Management has an online master of science in economics attainable in 20-36 months. Ideal for students interested in how economics informs public policy and business decisions, the program extends start dates yearly in January and August. It uses asynchronous online learning, so busy learners and working professionals can tailor a course of study to fit their circumstances and advance their long-term goals.
Purdue's curriculum uses innovative quantitative and empirical tools to cover a range of relevant topics in econometrics, computational analysis, and other areas. The program offers four areas of concentration to support expanded applications: business and data analytics, financial economics, public economics and policy, and advanced theory. Students also enjoy full access to the Krannert School's professional development center where aspiring professionals are connected to recruiters and alumni, opening a broad range of career pathways. Qualified applicants for this master's program must submit a video essay along with traditional admissions materials.
Johns Hopkins University

Students at Johns Hopkins University typically complete their online course of study in a year or two, graduating with a master of science in applied economics. The program involves only 10 courses and develops a versatile knowledge base in public policy, international development, spatial economics, and quantitative research methods. It blends business intelligence, social science, and economic theory to prepare students for career opportunities in sectors like finance, healthcare, and environmental sustainability. Johns Hopkins admits applicants throughout the spring, fall, and summer terms.
Acclaimed faculty facilitate the program using intuitive online learning tools that support optimal flexibility and convenience. Core courses establish foundations in theories of macro and microeconomics, statistics, and econometrics. The school extends additional electives in game theory, international trade, political economy, behavioral economics, and financial management. Students undertake a researched thesis project ahead of graduation, drawing on specialized expertise acquired during study. Interested applicants must complete prerequisites in intermediate economics and advanced mathematics prior to admission.
University of Missouri

The University of Missouri's new online master of arts in economics adopts a global perspective that attracts students from a variety of backgrounds. The program's research-based approach leads to enriching work in data science, quantitative modeling, incentive development, and higher education. It requires 30 credits delivered entirely online using both synchronous and asynchronous learning. Most students take one or two classes at a time and complete their studies in less than two years.
Popular coursework for this online master's in economics include banking systems and money markets, applied statistical modeling, taxation and public budgeting, international trade economics, and econometrics. Each class emphasizes hands-on skills that focus on contemporary issues and challenges within the discipline. The University of Missouri forgoes GRE test scores and only requires a relevant, accredited bachelor's degree with a competitive GPA for admission.
3 Key Advantages of Earning an Online Master's in Economics
Earning an online master's in economics has significant benefits with the potential for long-term rewards both while you're in school and beyond. Keep the following three advantages in mind as you consider the online learning options available.
Convenience and Flexibility

Online programs are exceptionally accommodating, and most can be customized to fit individual circumstances. They also use delivery methods and learning tools that can be accessed anytime, anywhere. So, if you're already working in economics, you should have no problem balancing school and outside professional responsibilities.

Career Advancement

Because economics is such a robust and versatile field, a graduate degree is often necessary for long-term professional growth. Earning an online MS in economics lays the foundation for future advancement and qualifies you for a broader range of positions, including roles with leadership and management potential.

Networking and Diversity

Online master's in economics programs attract students and working professionals from around the world. Economics is a cosmopolitan field with international implications, so interacting with a diverse body of colleagues can help you establish a reliable professional network that will serve you throughout your career.
What You'll Learn in Online Economics Master's Degree Programs
Studying economics at this level is an interdisciplinary endeavor that draws on insights from other disciplines like history, philosophy, sociology, and mathematics. You will receive the skills and technical knowledge necessary to make and advocate for smart decisions based on measurable data and observable trends.
Curriculum specifics will vary by school and program. We've provided a list of potential course offerings below to give you a sense of what to expect. These classes cultivate core competencies in quantitative analysis and key economic principles. They also allow you to practice transferable skills in communication, creative problem-solving, and model forecasting.
Common Courses
Applied Mathematics for Economics

This class approaches economics and economic theory from a quantitative perspective. It builds core skills in the methods of mathematical analysis often used by professional economists, including integral and multivariate calculus, statistical modeling, and linear algebra. Students solve key problems in economics and develop a greater facility with quantitative reasoning and research.

History of Economic Thought

Drawing on sources in philosophy, history, sociology, and political science, this course surveys the main theories and conceptual foundations of economic thought. It offers a comprehensive study of economic principles with focus on theories of value, market organization, and monetary currency. Students examine relevant scientific discoveries as well as major economic thinkers in the modern period.

Globalization and International Trade

This course examines trade policies and how open economies work within an international capitalist system. It introduces contemporary and neoclassical theories and examines the ongoing debate between protectionism and free trade. Students analyze and assess trade policies in developed and developing countries throughout the world using arguments and modes of reasoning internal to economics and political science.

Econometrics

Learners in this class gain a working understanding of the main metric and measurement tools used in economics, including regression models, maximum likelihood, predictive forecasting, and nonparametric analysis. Students learn to select and apply appropriate metrics depending on the issue and explore the relationship between different variables affecting implementation.

Economic Capstone

Most online master's in economics programs culminate with an integrative capstone requirement where students synthesize acquired skills and competency. Requirements for this component vary by program. Some are research-oriented with others using a more practice-based approach. In either case, students apply their knowledge to solve a problem or address a key issue in economics.
Specialization Options
Because economics is such a versatile field with an array of applications, most programs extend additional opportunities to develop expertise. Areas of specialization like those detailed below can set you apart from the competition by expanding your range and deepening your knowledge base. They focus your studies on key areas that complement interests and often correlate with available career paths.
Data Analytics

This specialization focuses on how economics interacts with data analytics and how economic research methods can be enhanced with tools from data science. It offers additional instruction in big data and information management and prepares students for high-level careers at the intersection of economic and data analytics.

Financial Economics

Aspiring professionals with this concentration develop additional expertise in effective financial management and the history of currency. The curriculum typically includes portfolio theory, investment and holdings management, risk assessment, and multinational finance. Graduates usually find lucrative work in banking, finance trading, and investment funding.

Entrepreneurship and Management

Programs with this specialization develop competent executives and business managers with a firm background in economics. This concentration deepens skills in business administration, organizational management, and cultural awareness. It also brings traditional economic principles into conversation with emerging trends in e-commerce, human capital, and enterprise analytics.

International Economics

This specialization helps aspiring professionals apply their economic expertise in globalized trade and commerce environments. It looks at emerging markets throughout the world and cultivates skills in multinational finance strategy, international trade, economic development, and political economy. Some programs also administer coursework in international business operations.

Economics and Public Policy

This concentration combines elements of economic and political analysis to better understand how markets interact with government activity (i.e., law, regulations, etc.). It familiarizes students with various risk management factors as well as with the legal side of investment banking and international trade. Additional topics include behavioral economics, the nonprofit sector, and managerial economics.
Accreditation for Online Master's in Economics Degree Programs
Before applying to any school, make sure it is properly accredited. Accreditation ensures quality and is universally recognized by employers across industry, so make a smart choice and pick a school that holds institutional accreditation.
The U.S. Department of Education (ED) and the Council for Higher Education Accreditation (CHEA) establish accreditation guidelines and recognize agencies that administer them. Most nonprofit schools receive regional accreditation. Technical or vocational schools may hold national accreditation.
Programmatic accreditation is an additional credential. Not all online master's degrees in economics have programmatic accreditation, but those that do are usually recognized by the Association to Advance Collegiate Schools of Business (AACSB). Make sure the school has institutional accreditation first, and then go from there.
What You Can Do with an Online Master's in Economics
Economic professionals find fulfilling work in a variety of industries, not just within economics itself. They use their knowledge to increase performance and enhance returns in areas like finance, government, public polling, and quantitative research.
The roles listed below give a good sense of the range of careers you will qualify for after graduation. According to projections from the Bureau of Labor Statistics, each occupation continues to see encouraging pay increases and will enjoy positive job growth.
Economist
Probably the most popular career path for graduates with an online master's in economics, economists typically work independently or with a team of other experts. They study and evaluate economic processes, including the production and distribution of goods, market performance, trade, and investing. This is a high-level career with demand across job sectors.
| 10th Percentile | Median Annual Pay | 90th Percentile |
| --- | --- | --- |
| | | |
Political Scientist
Political scientists with a background in economics use their knowledge to examine governments, public policy, and current trends or issues. A research-based position, most political scientists spend their time gathering and analyzing data and developing reports for a wider audience. Most work for governments, think tanks, and other private organizations.
| 10th Percentile | Median Annual Pay | 90th Percentile |
| --- | --- | --- |
| | | |
Mathematician or Statistician
Economics graduates with exceptional skills in quantitative reasoning are natural fits in this growing profession. These professionals rely on core competencies in mathematics to help solve real-world problems related to economic issues. They apply statistical theories and techniques to accomplish this, and some work to develop surveys or opinion polls.
| 10th Percentile | Median Annual Pay | 90th Percentile |
| --- | --- | --- |
| | | |
Survey Researcher
Survey researchers typically work for research firms, nonprofits, businesses, polling agencies, and other organizations. They create surveys and gather data designed to address current trends and issues within the realm of economics and public life. They determine how to select sample sizes and use complex tools and software platforms to aggregate results.
| 10th Percentile | Median Annual Pay | 90th Percentile |
| --- | --- | --- |
| | | |
Actuary
Actuaries are expert mathematicians with proficiency in financial assessment. They draw on knowledge from statistics and economics to analyze the potential risk of certain investments and transactions. They develop strategies to minimize risk and the associated costs and prepare reports for executives and other stakeholders based on their findings. Most actuaries work in the finance or insurance industries.
| 10th Percentile | Median Annual Pay | 90th Percentile |
| --- | --- | --- |
| | | |
Costs and Financial Aid for Online Economics Master's Programs
Cost and financial aid are factors every student must consider. Depending on your background and circumstances, you may qualify for substantial financial aid opportunities. These opportunities differ depending on the school but usually include scholarships, fellowships, and student loans. Some private organizations and employers extend additional opportunities.
The table below details several online master's in economics programs to give a clearer sense of cost. Expenses vary and depend on factors like the type of school (i.e., public or private) and where a student lives while enrolled.
What Your Online Master's in Economic Could Cost
School Name
No. of Credits
Cost/Credit
Total Tuition Cost

Southern New Hampshire University

University of North Carolina-Greensboro

$360/credit
(in-state)
$616/credit
(out-of-state)

$10,799
(in-state)
$18,474
(out-of-state)
Q&A with an Economics Graduate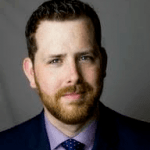 Ryan Maxwell holds an MSc in Finance Economics and Econometrics from City University London and is CTO at FirstRate Data a financial data provider.
Q. The convenience of online/hybrid education is appealing to many people, but it does present its own set of demands. What would you say to prospective students interested in advanced studying in economics using online or hybrid modalities?
A: The hybrid model allows for more in-depth group-work. Online collaboration tools enable students to meet and discuss more frequently instead of coordinating in-person group meetings. 
The biggest challenge is in the initial learning phase of challenging materials such as technical research papers where a highly interactive environment is essential for allowing students to able to give constant feedback. It is also my experience that lecturers struggle to gauge if students are understanding the material in an online environment.
Q. What is the most effective thing future graduate students can do now to prepare for success in economics?
A: The steepest learning curve is usually in using the software packages (such as Mathematica or Minitab) and programming languages (such as Python and R). Having at least a beginner's familiarity with a statistics package and a programming language at the start would help enormously in progressing through the course and not having to grapple with the challenge of the material along with learning a language or software package. 
Q. How important is it for graduate students to specialize in a sub-field in economics? What are some of the most popular specializations in your experience? What should students do if they're unsure about what they want to specialize in?
A: Yes, it is very important to specialize and students should be aware from the outset of what they should be considering and the subfields they find interesting. One very promising area is the emerging field of behavioral economics, which blends psychology and economics. Over the last decade, this subfield has delivered very useful research which is already being directly implemented companies and governments. 
Q. What is the single most important piece of advice you wish you'd been given as a graduate student or aspiring professional in this field?
A: The best advice I received prior to my studies was to use the course as a networking opportunity in addition to an academic learning exercise. This may be obvious to some, but students in more technical subjects often neglect the relationships and networks that can be built during the course. 
FAQs About Online Economics Master's Degrees
What are the admissions requirements for an online master's in economics?
Requirements vary by program, but most schools follow the same process and ask for similar materials. Before submitting your application, gather and prepare the following items:
Academic transcripts evidencing a relevant bachelor's degree with a competitive GPA
Recent GRE scores (some schools may not ask for this)
A resume or CV outlining your professional background
A statement of purpose detailing long-term goals and program fit
Recommendation letters from past mentors or supervisors (most schools require 2-3)
A writing sample (this is rare, but may be required)
Some programs also want an interview. If required, you may be able to avoid travel by completing it via phone or video.
How long will it take to finish my master's in economics online?
Most programs require 30-35 credits. Most also accommodate a variety of circumstances and timeframes, but generally this means you should be able to complete your degree in 2-3 years (less if you can take advantage of intensive options). If you need to enroll part-time due to work or family commitments, plan to double that timeline in most cases.
For example, students at Boston College and the University of North Dakota finish in approximately two years. The accelerated programs at UNC Greensboro and University of Maryland graduate student in just over a year. These are average timeframes, and each program also accepts part-time students.
Can I earn a master's in economics 100% online or do I need to visit campus?
Some programs ask you to visit campus, but this is rare and usually occurs at the beginning of studies (e.g., program orientation sessions). In most cases, you can complete all program requirements entirely online.
Many programs also extend hybrid learning experiences. This is a great way to supplement your online education with additional hands-on experiences, especially if you are a more experiential learner who needs face-to-face interaction. Hybrid offerings are almost always optional.