The world of finance touches everyone, from individuals working minimum wage to billionaire CEOs handling an influx of cash. At some point, everyone needs to work with someone in finance, so the demand for qualified finance professionals certainly isn't going away.
An online master's in finance gives accounting, business, and finance professionals the chance to take the next step in their careers. This graduate degree holds significant earning and advancement potential through specializations in areas like global finance, financial planning, and financial analysis. It also prepares students wanting certifications in the financial field. Most programs are for working professionals or for those who just earned their bachelor's degree. This means flexible learning tracks with both full-time and part-time options along with fully online curriculums with asynchronous learning schedules.
This guide discusses how an online master's degree in finance can help improve your career options. It tells you what to expect when applying and after you're enrolled, details the professions available after graduation, and looks at how to choose the right program by highlighting the top programs for 2023.
Top Online Master's Degrees in Finance for 2023
Spotlight Schools: In-Depth Look at Popular Online Finance Master's Programs
To meet the demand for master's-prepared financial professionals, many schools have established online master's in finance programs. While this offers prospective students a wide selection of schools, the process and options can also be daunting. To help, we have spotlighted three popular schools below that are providing a high-quality and reputable education for graduate students interested in finance.
Boston University
Boston University's online Master of Science in Financial Managementdegree program is suited for anyone looking to increase their understanding of international finance or investment analysis, the two available concentrations. Regardless of specialization, students complete 40 credits and can earn their degrees in as little as 18 months. Degrees can be earned more quickly with transfer credits for prior coursework or if students hold certain professional designations that grant course waivers.
Boston University's program is offered through Boston University's Metropolitan College. Since the Metropolitan College is a participant in the Chartered Financial Analyst (CFA) Affiliation Program, much of the curriculum includes standards of practice and other information included in many CFA exams. Additionally, special scholarships are available for CFA Program exams.
Auburn University
The Harbert College of Business at Auburn University offers an online Master of Science degree where students have the same professors, tests, lectures, and assignments as on-campus students. Additionally, online students have access to expanded academic credentials they can add to a Master of Science in Finance degree. One possibility involves completing a dual degree program where graduates obtain both a Master of Science in Finance and an MBA and getting this second degree only requires a few more classes. For students who don't want or need an MBA, graduate certificates are also available.
The curriculum consists of 30 credit hours, but only nine of these credits are required classes. Students have 21 elective credits available, which results in maximum flexibility for those enrolling in a master's program to focus on a particular sub-specialty within the finance field.
Georgetown University

At the Georgetown University McDonough School of Business, students have an array of business and finance program choices, including an online Master of Science in Finance program. Students can choose a part-time or full-time track, and these options provide advantages that go beyond earning a degree more quickly or being able to work while in school. For example, full-time students can work in summer internships or clinics that aren't available to part-time students working full-time while they earn their degree. Most students earn their degrees within two years.
While most classwork is available online, there are some curriculum requirements requiring travel to Georgetown University's campus. For example, Opening Residency takes place in October of the student's first year, and Capstone Global Consulting Project Residencies consist of a trip to campus for team learning.
Advantages of Earning an Online Master's Degree in Finance
Many entry-level jobs in the financial sector do not require a master's degree, so you might wonder about the advantages of getting an online master's degree in finance. As we detail below, the benefits of obtaining an online master's in finance include convenience and professional advancement potential.
Learning Flexibility

An online master's in finance is popular among full-time working professionals because of the flexibility it offers. Students can take classes at times and in locations most convenient for them.

Specialization

Most finance programs at the master's level give students ample electives to choose from; in fact, students can expect at least half of their credit requirements to be composed of electives. So, even if a program doesn't offer concentrations students want, they can develop their own concentrations through their choices of electives.

Networking

As with most professions, the connections you have within the financial world can lead to more business and professional advancement. An online master's degree in finance gives students opportunities to forge new professional connections, both with classmates and with contacts made during coursework.
What You'll Learn in an Online Master's in Finance Program
The online master's degree in finance offers an opportunity to delve into the details of the finance field. This is particularly true for individuals specializing in areas like international finance since many programs only have a few required courses and an array of concentration and elective choices. For instance, students planning to become Certified Financial Planners have classes designed specifically for them. For an idea of classes students can choose from, look at the following list of sample courses and their descriptions.
Common Courses
Personal Financial Planning

This class is for students interested in assisting individual investors or clients. It provides an opportunity to not just identify the right financial instruments to help clients reach their goals but to also learn how to create, enact, and assess a financial plan for a client.

Managerial Finance

Managerial finance merges the fields of management and finance by teaching students how to use financial metrics and theories to address specific business goals and issues. Topics include capital expenditure analysis, capital management, and financial statement assessment.

Quantitative Methods in Finance

Metrics and quantitative analysis are now found in many new areas like sports and finance. This course examines how to use quantitative methods and statistical analysis to assist in financial and business tactics and strategies, especially those related to trading securities.

Portfolio Management II and Ethics

This course teaches two main topics. First, students learn how to manage investments in terms of maximizing returns given a specific level of risk tolerance. Second, students learn how to ethically accomplish financial goals.

Capstone for Certified Financial Planners

Capstones aren't always required in online master's degree in finance programs, but they are sometimes available. They are usually found where students want to meet specific goals like becoming a certified financial planner. This class covers topics that will likely be covered by the CFP certification examination.
Specialization Options
The world of finance has numerous specializations and careers. Professionals can begin in the broader world of finance and eventually narrow to a specific career trajectory. The proper courses can help them improve existing positions or even switch to another. Below are some common specializations.
Corporate Finance

For many master's degree finance students, this the default concentration. This is especially true for those with aspirations to work on Wall Street or at a corporation. This concentration focuses on topics like investment banking, mergers and acquisitions, and financial risk management.

International Finance

The United States may be home to the most prominent financial center in the world, but many other countries have financial operations that play a major role in not just their region but on the world stage as well. To better understand how these international financial centers affect the global economy, students take courses in subjects like international accounting and international financial regulations.

Applied Business Management

The financial field isn't only about buying and selling securities or investments. It also includes applying financial and accounting theories and principles to help organizations make tactical and strategic decisions for survival and growth. This concentration teaches students how to use financial knowledge to become a more effective manager.

Investments

There are probably as many investments available as there are strategies to make money. This specialization teaches students about investment vehicles used both in the United States and overseas. Students learn about specific investments and how to use them in specific environments depending on a client's risk tolerance and the regulatory framework in place.

Financial Planning

This prepares students to help individuals wanting to invest and plan for retirement or another major financial goal like sending a child to college, starting a business, or buying a dream home. This tailored curriculum trains financial professionals to not just understand the insurance, securities, and other investment options available, but also to help potential clients find the right financial planning product to meet their individual needs. This concentration often contains courses to help students become a Certified Financial Planner.
Accreditation for Online Master's Degrees in Finance
When choosing a school, ensure it has accreditation. Accreditation is the process in which an independent organization reviews an academic program or school to certify that it meets a basic level of educational quality. Not only is this important for prospective employers but also for obtaining financial aid or earning a higher degree later.
Accreditation usually exists at two levels. Institutional accreditation involves a national or regional accrediting body accrediting an entire school. Programmatic accreditation accredits individual programs. If you're going to earn an MS finance online degree, make sure it has programmatic accreditation from the Association to Advance Collegiate Schools of Business (AACSB).
Q&A with an Online Master's in Finance Grad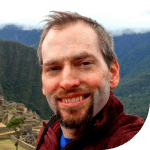 Ryan Maestro is a financial industry professional and author of WantFI, a financial resource dedicated to helping regular people understand the intricacies of personal finance. Ryan has been working in the financial services industry for ten years, first as a portfolio strategist at the asset management arm of a large bank and now at one of the largest bank holding companies in the world. Ryan holds a MS in Computational Finance, an MA in Economics and a BS in Mathematics. He has an extreme passion for investing and has 25 years of experience in the markets.
Q. You earned a master's degree in computational finance. How has your master's degree helped your career since you graduated?
A. In the finance industry, having the right credentials is very important; it's a very competitive career path. Because I graduated right after the recession of 2008-2009, it was essential to have a master's degree to break into the industry. There were fewer opportunities and employers had the upper hand to be choosy. The computational finance degree got me both the start and the following advancement in the industry.
Q. What was the biggest challenge for you when it came to online learning?
A. When you are not attending class with peers, it can feel pretty isolated. Part of the experience with education is networking and working on assignments together and when only taking classes online, it limits these opportunities.  Personal connections in the finance industry go a long way for your career.
Q. On the flipside, what was the best part of online learning for you? What advantages did you enjoy?
A.Often lectures are 3 hours long, so when I take a traditional class after the first hour or so I just start spacing out and taking notes but I stop absorbing the material. Then I have to review my notes later in the day to try and figure out what the professor was lecturing on. With the online format with lecture videos, you can take breaks, re-watch parts of the lecture or watch them multiple times to really absorb the material. This is a huge advantage compared to the traditional learning model.
However, on the flip side, when you are attending traditional classes you can ask the professor questions on the spot and the context of the question is obvious. You have to decide if this it better for you rather than emailing a potentially complex question and receiving a complex answer from the professor hours or days after the lecture was provided.
Q. What advice would you give to someone who is considering a master's degree in finance or a related field?
A. Aim high for the universities that you apply to. The financial industry can be pretty snobby and having the right university on your resume goes very far if you don't have the personal connections. If you don't get into a top-10 program, you will really have to consider if your investment will be worthwhile because your job prospects on the other side might not be that fruitful.
Also, if it's an online-only program, try to develop personal relationships with your classmates. I would suggest meeting up with some of them if they live close by, but consider having some group Skype or Zoom calls with those who don't. Your peers might be the ones who recommend you into a position you are going for in the future.
Q. What do you wish you had known about online learning, especially at the master's level, before you started the program?
A. I wish I would have known how intense the coursework was going to be. I had already earned a master's degree before attending so I thought I had a pretty good idea, but a lot of these top finance programs are like boot camp for your mind. They throw so much work at you and so you really need to be ready.
Q. Anything else you'd like to add about earning the master's in finance or a related field?
A. In finance, you may want to go a particular sub-field or work for a specific employer, but remember that this is an extremely competitive space.  You might end up far from your goal depending on what opportunities are available to you and what your competition is like. I recall in the first week of classes that everyone said that they wanted to go work for Goldman Sachs, but out of 100 students I think only one did.
What You Can Do with a Master's Degree in Finance
A master's degree in finance is usually acquired by existing professionals in the finance, accounting, or business realms who want a deeper understanding of financial concepts. This additional training allows graduates to advance in their current field by taking on more responsibilities or shifting to slightly different roles.
For example, a securities trader or sales agent who works with institutional clients may wish to start helping individuals plan for retirement. An online master's degree in finance not only provides the knowledge needed to give the proper advice, but it also prepares graduates for relevant certifications or licenses. This is an especially high demand field, with baby boomers reaching retirement age and looking for ways to make the most of their savings.
To learn more about this and other potential careers that utilize a master's in finance, consider the following five occupations.
Financial Examiner
Financial examiners review the financial records of organizations to confirm that transactions comply with laws, regulations, and ethical guidelines. A bachelor's degree is needed to begin work in this field, but to become a senior examiner and take on more complex and high-profile cases, a graduate degree is usually necessary.
| 10th Percentile | Median Annual Pay | 90th Percentile |
| --- | --- | --- |
| | | |
Personal Financial Advisor
Personal financial advisors assist clients with financial decisions related to investments, estate planning, taxes, retirement, and insurance. A bachelor's degree is typically the minimum required, but a master's degree allows advisors to acquire more detailed knowledge about a particular financial practice or instrument. It also helps in obtaining the Certified Financial Planner (CFP) certification or other licenses or certifications that might be needed to sell insurance or securities, for instance.
| 10th Percentile | Median Annual Pay | 90th Percentile |
| --- | --- | --- |
| | | |
Securities, Commodities, and Financial Services Sales Agent
This profession helps individual and institutional investor clients complete trades of securities, commodities, and other financial instruments. While only a bachelor's degree is necessary to enter this profession, a master's degree is almost always required to take on larger clients or supervisory responsibilities.
| 10th Percentile | Median Annual Pay | 90th Percentile |
| --- | --- | --- |
| | | |
Financial Manager
Financial managers oversee the financial operations of organizations to ensure they occur according to plan. This can include long-term investment strategies, legal regulations, and proper reporting of financial information to regulators or key decision makers within the organization. A master's degree in finance teaches in-depth knowledge about theories and principles, such as accounting or financial analytics, that can lead to supervisory and strategic roles within organizations.
| 10th Percentile | Median Annual Pay | 90th Percentile |
| --- | --- | --- |
| | | |
Budget Analyst
These professionals help organizations understand their financial health and status and assist in making future financial decisions. Depending on the position, a master's degree may be required. Regardless, the additional training and opportunity for specialization that comes with a master's degree in finance can expand professional opportunities. This might include obtaining certifications like the Certified Government Financial Manager credential.
| 10th Percentile | Median Annual Pay | 90th Percentile |
| --- | --- | --- |
| | | |
Costs and Financial Aid for Online Master's in Finance Degrees
When it comes to earning a graduate degree in the financial or business field, the online master's in finance is one of the most affordable in terms of tuition cost and potential return on investment. There are many types of financial aid available to help students, including public loans, scholarships, and grants.
Another potential way to help pay for a graduate degree in finance is with employer tuition assistance or reimbursement. Many employers in the financial sector provide tuition assistance as a perk to motivate employees to go back to school. Keep in mind when taking advantage of this perk that employers will require a commitment to work for them for a set period. To learn more about financial aids options, check out our financial aid page.
What Your Online Master's in Finance Could Cost
| School Name | No. of Credits | Cost/Credit | Total Tuition Cost |
| --- | --- | --- | --- |
| | | | |
| | | | |
| | | | |
Frequently Asked Questions About Online Master's Degrees in Finance
What are the admissions requirements for an online master's in finance?
The application process for an online master's in finance program is fairly uniform among programs. Most admissions offices require the following.
An application
A bachelor's degree from an accredited school
GRE or GMAT test scores
Official transcripts
Letters of recommendation
Resume or CV
Many programs seek applicants with professional work experience and who have completed coursework in foundational finance, accounting, or business fields as well as in college-level statistics and calculus. A personal statement and minimum undergraduate GPA may also be needed. Some schools substitute these additional requirements for other requirements such as GRE or GMAT test scores.
How long will it take to complete my master's in finance online?
Most programs are 30 to 36 credits, so full-time students could earn their degrees in one year. The University of Scranton's Online Master of Science in Financeprogram is one such example. However, many programs are designed for working professionals. This means students attend part-time and take 18 to 24 months to earn their degrees.
Can I earn a master's in finance completely online?
It depends on the programs. Many are fully online with all coursework offered through asynchronous learning. This allows students to earn degrees without visiting campus. Others offer a blended or hybrid format with some classes available online and some on-campus.