It's an indisputable fact: Graduate school is expensive. Fortunately, there are a lot of options to help you pay for your degree that don't involve taking out student loans. One route you can take is through applying for fellowships.
Fellowships are typically merit-based and provide students with financial support without, in most cases, the usual research and/or teaching obligations that come with other forms of financial aid, such as assistantships. Plus, unlike loans, you don't have to pay them back. They are similar to a scholarship in many regards, but they are typically rewarded based on your work in a specific field of study.
This guide introduces you to the world of graduate fellowships. Keep reading to find information and advice on how fellowships work, how to find fellowship programs that best fit your field of study and academic interests, what you can do to increase your chances of landing the fellowship you want, and a whole lot more.
Fellowships 101
Graduate degrees bring more and better job opportunities, not to mention higher pay. But graduate degrees can also bring more student debt. One recent study found that master's students owe an average of $66,000 in student loans. Graduate fellowships can help a lot with avoiding student debt, but you can't benefit from a fellowship until you land one. To get you started on your fellowship search, here are a few important facts about what fellowships are (and what they're not) and where to start looking for them.
How is a fellowship different from a grant or a scholarship?
Graduate fellowships are like scholarships and grants in that you won't be paying back the money you receive from them. What sets them apart, in most cases, is that fellowships are usually for graduate students only, while scholarships are most often for undergrads. Grants can be for both undergrads and grads. Also, graduate fellowships are almost always merit-based (as opposed to need-based) and designated for specialized areas of study within an academic discipline. Scholarships and grants, on the other hand, may be merit-based, need-based, a combination of both, or limited to applicants with a particular talent or ability (athletic, artistic, etc.) or other characteristic (ethnic or gender identity, membership in a club or organization, etc.)
What are the benefits of fellowships?
Fellowships come with lots of valuable benefits, including:
Financial awards: We mentioned earlier the financial support fellowships provide. That support can be quite substantial, sometimes adding up to tens of thousands of dollars annually in the form of salaries or stipends to help cover living expenses, tuition and fees, medical insurance, research costs, and/or travel expenses.
Rewarding and challenging work: Fellowships can offer you the opportunity to dive right into your professional field and the topics you're most interested in. That work will be highly challenging and come with high expectations. But with those big challenges and big expectations come big rewards, like professional prestige and better job offers.
Networking: Fellowships offer tons of opportunities to get to know established leaders in your professional field and, more importantly, to give them the opportunity to know you. It's the kind of thing that can supercharge your career prospects once you've completed your fellowship and earned your degree.
Where can I look for fellowship opportunities?
There are lots of graduate opportunities out there. The key is locating the ones that best suit your academic interests and career goals. Here's where to find them:
Your degree program's academic department: Faculty members doing the kind of research you're interested in are possibly the single best source for locating great fellowship programs. Also, check around with your fellow students, especially those that are a bit ahead of you in their studies. They've already gone through the fellowship search process and know where the best programs are hidden.
Your school's career center or financial aid office: Beyond your own academic department, these are the next best sources on your campus for fellowship leads.
Professional associations: You're probably already aware of the professional associations for your career field. What you might not realize is that these associations often sponsor graduate fellowship programs. If not, they're still a great source for helping you locate fellowships in your field.
Online databases and search engines: Lots of colleges and universities, particularly the bigger ones, provide online fellowship databases and search engines for their graduate students. But that doesn't mean you can't access them, too. We've included information and links for several school search engines in the Graduate Fellowship Resources section below.
Inside the Types of Graduate Fellowships
Below are examples of current graduate fellowships, categorized into four popular types. Understanding these types will help you better define the fellowship programs you'll ultimately pursue. Keep in mind, though, that fellowships are often designed for very specific academic purposes, so think of these examples as providing only a general idea of the types you can expect to find.
Is a Fellowship Right for You?
Graduate fellowships are a great funding resource for master's students, but they're not for everyone. To help you decide if a fellowship is worth pursuing, ask yourself these four questions:
Will I be a viable candidate for a fellowship?
That depends on the specific requirements for the fellowship you're interested in. Generally speaking, candidates for most graduate fellowships possess a number of common characteristics. First, they are highly self-motivated individuals who have distinguished themselves academically in their undergraduate and (if currently enrolled) graduate studies. Specific qualities that fellowship selection committees look for in candidates include demonstrated self-responsibility and sufficiency, intellectual curiosity, leadership and drive, and the ability to communicate and interact well with colleagues.
Will the fellowship help me achieve my education and career goals?
That will, of course, depend on your specific goals and the specific fellowship. However, most graduate fellows find that successful completion of a fellowship program provides them with all-important exposure to the leaders and influencers in their area of academic expertise. It's simple: When an employer is ready to fill a position in their company or organization, who better to hire than someone they've worked with themselves or who comes highly recommended by others in their professional community?
Will I be able to meet the requirements of the fellowship?
This is a very good question and one that requires serious consideration. Graduate fellowships are great, but failing to meet your obligations to your fellowship program can negate all of the benefits of the program in an instant. Therefore, it's imperative that you clearly understand all of the requirements you are expected to meet in a fellowship program before you apply. If you're uncertain of the requirements or have any concerns as to whether you can meet all of them in their entirety, don't hesitate to contact the fellowship sponsor directly and discuss these issues.
Is there a fellowship opportunity that is a good fit for me?
There are hundreds (or maybe even thousands) of quality graduate fellowship opportunities out there, but there are likely only a few that will fit well with your unique academic interests and specific career goals. Here are a few tips to increase your chances of finding your dream fellowship:
Find your unique passion within your academic/career field: The more clearly you can define your specific interests and goals (including those that correspond to the different types of fellowships discussed above), the more likely you'll be to find the fellowship that best matches them.
Take into account important characteristics of your lifestyle: These include where you would like to live, your personal and financial needs and responsibilities, etc.
Network: Speak with anyone and everyone you can think of who can provide you with advice and direction on how to define your interests and priorities. This is a great time to find a mentor to help guide you along your academic and career path, as well as with your fellowship search.
How to Land Your Dream Fellowship
If you've read this far, hopefully you're convinced of the major benefits of graduate fellowships. But before you can reap those benefits, you first have to land a fellowship. Which brings us to one very important point yet to be discussed: Graduate fellowships are not only merit-based, they're also highly competitive. And that means you'll need more than just a high-grade point average and great recommendations to win the fellowship you want. You'll have to stand out from—and above—your competition through every step of the application and selection process. Here's how to do that:
Read the Application Directions Carefully
If you've been through the process of applying for undergraduate scholarships, then you know the drill. The biggest key to your success in landing the fellowship you want is to understand every application requirement in detail and meet each one. So, go over every detail carefully, making notes as you go. Write out a list of the steps you'll take to meet each requirement and set a time limit for completing each step. And, most importantly of all, be very clear about any and all application submittal deadlines. Nothing will sink your hopes for landing the fellowship of your dreams faster than a missed deadline.
Highlight What Makes You the Best Candidate for the Fellowship
Somewhere in your fellowship application you will be required to make the case for why you're the best candidate for the fellowship. There are many places in which this may occur, including a statement of purpose, project proposal, or even your CV or resume. Don't beat around the bush. Be specific and concise in your reasoning. State your case with confidence. Remember, you're not going to convince the selection committee that you're the right choice for their fellowship until you know that yourself.
Write a Clear and Compelling Proposal
Many fellowships involve the recipient in carrying out research or other fellowship project, often designed by the recipient. If so, you'll be required to submit a research statement or project proposal with your fellowship application. Your proposal will serve a number of critical functions. It's impossible to overstate the importance of getting your proposal right. To do so, you must:
Describe your proposed project with a balance of detail and conciseness.
Explain how your proposed project is feasible, possesses reasonable objectives, and will produce valuable results.
Provide evidence that you have adequately researched your proposal and are well prepared to carry it out.
Provide evidence that you have sought the input of experts in developing your proposal and that you will receive continued support from those experts as you carry out your project.
Proofread and Edit Your Application
Besides missing a deadline, there's nothing that will destroy your chances of landing the fellowship you want more quickly than a poorly written application. You'd be surprised at the negative impact of a single misspelled word or mistake in grammar. So, carve this piece of advice in stone: Proofread your application several times until you are entirely confident in the integrity of its content. And then find one or more people to proofread it again before you submit it. Hire an expert if you have to. Your college is likely crawling with English majors who would be happy to make a few bucks helping you out.
Brush up on your Interview Skills
If you make it past the initial stages of the fellowship application process, you'll more than likely be required to sit for one or possibly several interviews with members of the selection committee. Your interview will be your last, and best, opportunity to seal the deal on a fellowship win. Do not—we repeat—do not go into your interview without being thoroughly prepared. That includes:
Preparing a short (two minutes or so) summary of your research or project plans.
Preparing responses to a number of standard interview questions, such as "What is your proudest achievement?", "What do you like most about your major?", "What do you like most about your college?", "What are your career plans?", and "What will you do if you do not receive this fellowship?"
Review your application. One major mistake you can make is not knowing—or worse yet—contradicting what you wrote in your application. The good news is that this mistake is totally avoidable if you review your application.
Rehearse! Rehearse! Rehearse! Find someone willing to play the part of the interviewer and run through some standard questions. You'll find this to be time well spent.
Graduate Fellowship Resources
When it comes to obtaining a great graduate fellowship, the more help you get, the better. To that end, we've listed 20 useful online resources to help you at every step along your fellowship path. Just remember that, as useful as these resources are, the best ones are those you can access face to face with your degree program's faculty, staff, and fellow students, as well as with working professionals in your field.
Interview with a Graduate Fellow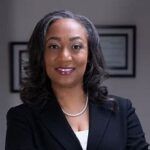 Kesslyn Brade Stennis, PhD, MDiv, MSW, is director of the Minority Fellowship Program (MFP), which includes the MFP fellowship for master's students at the Council on Social Work Education (CSWE). Prior to this position, she was a full professor of social work and served as the executive director of the Dr. Dorothy I. Height Center for the Advancement of Social Justice at Coppin State University.
How did you begin your search for a fellowship? Where did you look? Did you consult with anyone for help with your search?
I began my search for fellowships when I knew that I would be going back to school for my doctoral degree. My awareness of funding opportunities was limited back then, so I only knew to look to my professional organizations (CSWE and the National Association of Social Workers) for assistance. Fortunately, my supervisor had gotten the CSWE Minority Fellowship, so she was able to give me some guidance on how to complete the application.
Did you apply to more than one fellowship?
I only applied to one fellowship, primarily because the university that I'd intended to attend had already guaranteed tuition and a stipend for me. While I could have and should have applied for other fellowships, I did not because my financial obligations were met by the school's offer.
What was the application process like?
The CSWE Minority Fellowship application process was much more intense than I initially expected. I assumed that it would be easy and only require a few hours to complete, so I took a few hours on the deadline day to complete it. Needless to say, I was unsuccessful in my attempt to get the fellowship on my first try. My second attempt was much more intentional, and I had a stronger application, but was still unsuccessful, so I tried for a third time and was offered the fellowship.
What were the basic requirements for applying for your fellowship?
As I recall, all three attempts required a writing sample, transcripts, recommendations, resume, and an essay about how my proposed research topic correlated with the main purpose of the grant (i.e., to address mental health and substance use disorder in communities of color).
How long did the process take?
Interestingly, each time I completed the application the process took significantly more time, probably because I was more intentional about providing more thorough responses. The final attempt took approximately one month to complete the "winning" application and a few months to receive receipt of the fellowship.
Did you interview for your fellowship?
I don't recall there being an interview component of the application.
What advice do you have for current or prospective master's students seeking a fellowship?
I would recommend the following:
Complete and submit ALL of the requirements associated with the fellowship.
Follow ALL of the guidelines/requirements associated with completing the application (e.g. name on every page).
Speak to the mission/purpose of the fellowship and include that throughout the fellowship application essay.
Interweave the fellowship's mission and your personal story into the narrative, making the submission personal while keeping it professional.
Choose people to recommend you who can speak to your strengths and know how to gently convey your challenging areas (if required).
Proofread, proofread, PROOFREAD!