If you dream of taking on bigger jobs in the accounting sector, earning an online certificate in management accounting can boost your career and income by preparing you for the CMA exam. According to the Institute of Management Accountants, a certified CMA's median salary is 58% higher than their uncertified peers. In addition, completing your CMA exam demonstrates that you're ready to take on more responsibility in your field. An online CMA certificate course teaches you practical tools and strategies to manage and report essential financial information.
If that appeals to you, then you're in the right place. Maybe you have questions about what you're getting into or are overwhelmed about where to start researching programs. That's totally normal, and we're here to help. This guide covers everything you need to know about earning your certificate in management accounting online. We'll preview the best programs, describe what you'll learn, and answer the most common questions about online CMA certificate programs.
College Spotlights: Best Online Certificate Management Accounting Programs in 2023
As an accountant, you understand the importance of getting a high return on your investment. By attending a management accounting certificate program, you are making a solid investment in yourself by nurturing your professional development and preparing yourself for the CMA exams. Online programs are particularly good because they provide a range of course formats to fit your schedule and are relatively affordable, even when offered by prestigious universities.
Naturally, you want high-quality academics; however, affordability, flexibility, and student support are also important considerations. To help you, we've researched and evaluated the best online certificate management accounting programs. We're still putting the finishing touches on our rankings list, but these schools stand out in 2023. Check back soon for our full rankings of the best online certificate management accounting programs!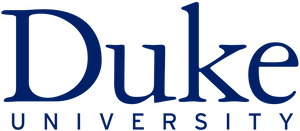 Duke University's Management Accounting – CMAexcel Online graduate certificate stands out for its format and stellar credentials. Unlike most graduate certificate programs, Duke's is self-paced, so that busy students can benefit from its flexible structure. However, just because you're working at your own pace doesn't mean that the program's quality is second-rate. Quite the opposite, in fact.
To develop this program, Duke partnered directly with the Institute of Management Accountants® (IMA), which administers CMA exams. So, you can expect your coursework to set you up to ace your certification tests.
Another benefit of this high-quality program is its affordable tuition; students make two payments of $1,275. This price includes materials, so you don't have to worry about additional expenses piling up.
Although self-paced studies might seem lonely, Duke provides the support you need. Program mentors are available via phone, live chat, or e-mail to answer questions, direct you to resources, or provide moral support.

Cornell University's Management Accounting for Leaders graduate certificate program stands out for its course structure. Instead of participating in semester-long courses, students take classes in condensed two-week-long units. All of the program's courses are asynchronous, except for the final Leadership Symposium. This capstone class consists of three Zoom sessions connecting your classroom learning to the real-world challenges facing businesses today. During these sessions, students can also connect with industry professionals and network with other students.
The tuition setup differs from other institutions because of the program's course format. Rather than paying per credit, students can pay for the entire program upfront and enroll in classes on their schedule. Alternatively, students who don't plan on taking breaks can pay by the month. This format may better fit your finances, schedule, and degree timeline.
Overall, this well-rounded program is a great fit for students preparing for their CMA exams or exploring the idea of pursuing an MBA.
Top Reasons to Earn a CMA Certification Online
If you're considering earning a CMA certificate, you'll quickly discover many excellent online options. With online study, you aren't limited by which schools are in your area, allowing you to select the institution that fits your goals and budget. Since a big component of management accounting is clearly communicating your findings in writing and reports, online programs are perfect for honing your skills. Here are three big reasons to consider an online CMA program.
Set your own schedule
Since most CMA students also work, programs are designed to fit your busy schedule. This means you can knock out your coursework on your lunch break, late at night, or whenever works best for you. Plus, some online CMA programs we've highlighted offer schedules that condense courses or let you work at your own pace.
Study in comfort
Many great things happen in classrooms, but let's face it, those chairs are uncomfortable, and getting stuck in traffic is no fun. When you take classes online, you get to customize your workspace, whether you're in your home office, at your desk, or in a cozy coffee shop. You aren't required to travel to campus unless you want to.
Keep earning real-world skills — and dollars
If you're considering sitting for your CMA exam, you know that test prep is only half the battle. You also have to demonstrate work experience. On top of that, you need to keep working to pay for your daily living expenses. Online CMA certificate courses help you manage these priorities. Since they're designed with career professionals in mind, you'll be able to organize your classes so that you can continue to work. This means you'll be knocking out all of your CMA requirements simultaneously while still being able to pay the bills.
What You'll Learn in Online CMA Certificate Programs
Any reputable online CMA certificate curriculum should leave you feeling prepared for your CMA exam and future job responsibilities. This means you will dive into internal accounting, strategy, and forecasting details. Each element of your program is designed to build upon your existing knowledge and help you develop a strong understanding of the nuances of high-level accounting.
However, required courses for an online certificate in management accounting vary from school to school. For example, some programs combine all topics into courses called Accounting I, Accounting II, etc., that get more difficult as you progress through the sequence. Other schools break up classes by subject matter.
Popular Courses
Planning, Budgeting, and Forecasting
These types of courses get to the heart of a CMA's responsibilities. As someone with a deep understanding of your organization's finances, you'll play a key role in providing the information needed to allocate funds. This course introduces you to standard practices, technologies, and industry guidance to help you perform your best.
Professional Ethics
You may encounter gray areas or ethically tricky situations in your future career. This can include deciding what information to disclose, how to do it, and whom to share it with. Or someone may try to misconstrue the information you present. Professional ethics courses prepare you to face these situations by acquainting you with codes of ethics, legal guidance, and practice opportunities.
Performance Measurement
At the end of the day, your reports are only as good as your measurements. So, when working for an organization, deciding which metrics to track is important. For example, do you quantify employee productivity by attendance or tasks completed? These decisions make a world of difference when you translate them into hard data. Performance measurement courses teach you to establish and track metrics using best practices and modern tech.
Internal Auditing
These classes familiarize you with internal audits of all types, including compliance, operational, financial, and information technology. During this course, you'll learn how to conduct and manage audits, as well as how to organize your records day to day to make future audits easier.
Advanced Accounting
As we mentioned, schools use "Advanced Accounting" to describe various courses. At their root, though, advanced accounting courses introduce you to the types of accounting reports you will be expected to read and generate in your career. You'll also cover how to use these reports to evaluate current performance and set future goals.
What Can You Do with a Management Accountant Certification?
Most people pursue an online certificate in management accounting as preparation for passing their CMA exam or entering an MBA program. In either case, a CMA certification is a great starting point to open new career and educational opportunities.
Moreover, the U.S. Bureau of Labor Statistics (BLS) projected a 7% growth rate for the accounting profession between 2020 and 2030. With a growing need for managerial professionals, a CMA certificate is highly desired by prospective employers. Once you pass your CMA exam, you can pursue higher-paying positions as a financial analyst, senior accountant, financial risk manager, corporate controller, chief financial officer (CFO), and more.
If you view your online CMA certification as a stepping stone to an advanced degree, you're also on a lucrative track. MBA accountants are in high demand, and you'll be qualified for high-level positions at some of the biggest companies in the world. If you're curious about your job prospects, check out ZipRecruiter's list of the top-paying accounting jobs in 2023.
Accreditation for Online CMA Certificate Programs
Since obtaining an online certificate in management accounting is optional, you don't have to attend an accredited institution before applying for CMA certification and taking the exams. You should anyway, and here's why: The accreditation system was established to protect students. Accreditation ensures that you attend an institution whose curriculum meets universal standards for quality. Plus, financial assistance or professional development funds may not apply to nonaccredited programs. Furthermore, most employers simply won't value a CMA certificate from a nonaccredited school.
So, the bottom line is that you should ensure your program is accredited. Confirm your school's credentials in the U.S. Department of Education's database. But that's not all! The Association to Advance Collegiate Schools of Business (AACSB) specifically certifies the quality of accounting programs. While not all quality programs carry this additional accreditation, if you plan on pursuing an advanced degree attending an AACSB-certified school gives you a leg up and ensures your credits transfer.
Costs and Financial Aid for CMA Certifications Online
A managerial accounting certificate costs considerably less than a master's degree. However, certificate programs still represent a significant financial investment, not to mention the investment of your time and energy. Before diving into a program, be sure you have a clear understanding of your financial obligations. Evaluating the cost per credit is a good starting point, but remember to factor in additional fees, the cost of textbooks, and any technology you might have to invest in.
That being said, there are ways to offset the cost of your program. The most common way students subsidize their CMA certificate is through employer-funded professional development programs. Check with your manager or human resources representative for available opportunities. In addition to your employer, some industry groups and schools offer assistance for certificate programs; in some cases, student loans can also be used for graduate certificates. Our financial aid page can help you identify external funding opportunities.
What Your Certification in Management Accounting Online Program Could Cost
| School Name | No. of Credits | Cost | Est. Total Tuition Cost |
| --- | --- | --- | --- |
| | | $46/credit for California residents; $311/credit for nonresidents | $690 for California residents; $4,665 for non-residents |
| | | $76/credit for North Carolina residents; $268/credit for nonresidents | $1,368 for North Carolina residents; $4,824 for non-residents |
| | | | |
Frequently Asked Questions About Certificate Management Accounting Programs
What is the Difference Between CMA, CPA, or CFA Certifications?
CMA, CPA (Certified Public Accountant), and CFA® (Chartered Financial Analyst) certifications all demonstrate expertise in different areas of accounting and require passing a rigorous exam.
CMAs specialize in internal reporting and financial strategizing.
CPAs help businesses or individuals plan for their financial goals.
CFAs focus specifically on investments, helping organizations or individuals manage their portfolios.
As there's a need for accountants of all types, it's all about deciding which specialty suits your skills, interests, and career goals. If you're still choosing which certification is right for you, our guides to MBA programs and accounting degrees can offer more in-depth information about your options.
What Are the Admissions Requirements for CMA Certificate Programs?
Online CMA certificate programs are designed for working accountants. So, to be accepted to a program, you must demonstrate a background in the field. But beyond that, application requirements vary widely. Generally, though, most schools require some combination of the credentials below.
Relevant degree. Some schools require students to have an accounting degree already. Others accept degrees in related fields on a case-by-case basis.
Work experience. Many of the best programs require students to have worked in accounting for several years. These work requirements ensure that you have sufficient real-world knowledge to benefit from your classes. However, other schools, especially those that consider certificate programs to be a bridge to MBA degrees, accept students straight out of undergrad programs.
Prerequisite courses. Some programs specify certain courses and a minimum acceptable grade. If you already have an accounting degree, you likely have a class that suits these requirements. However, if you're coming to the program with a related degree, you may have to complete additional undergraduate coursework to demonstrate competency in these subjects.
How Long Will It Take to Finish My Management Accounting Certificate Online?
The answer to this question depends largely on your program and your schedule. Most online management accounting certificate programs offer the option to study part-time. This makes earning a CMA certificate more feasible for busy professionals, although completing the program will take longer.
Management certificate programs typically require between 12 and 18 credits, meaning most programs can be completed in less than a year if you study full-time. Even this schedule can vary from school to school, though, based on course availability. For example, since all of Davenport University's Managerial Accounting Graduate Certificate courses are offered each semester, full-time students can complete the program in as little as three months.
Ultimately, when establishing a timeline for your degree, consider your desired course load, your program's requirements, and how often required classes are offered.
Can I Earn My CMA Certification 100% Online, or Do I Need to Take Classes on Campus?
If you want to study entirely online, you'll find that many excellent CMA certificate programs are available. But if you live near your campus, you may have the opportunity to mix online and in-person courses. The best option for you depends on your learning style and location. Working professionals, people with busy schedules, and people who don't have a college nearby tend to prefer 100% online courses. This format allows for the flexibility to study when it works for your schedule. However, students who can take some in-person classes may find that face-to-face interaction helps them stay engaged, motivated, plugged in, and on track.