Forensic accountants love to dig deep into financial records to answer important questions about potential criminal activity. Forensic accounting professionals get to work on interesting fraud and other financial crime issues. If working on financial crimes sounds like an interested career possibility to you, you'll want to read on to learn how you can pursue your master's in forensic accounting online.
A career in forensic accounting requires specialized training, like the kind you can get from one of the leading forensic accounting grad programs discussed on this page. Below, we'll introduce you to the best online forensic accounting master's programs available today. You'll also tell you what you need to know about program enrollment, how much you can expect to pay for tuition, and more. Additionally, we provide information on forensic accounting graduates careers, including figures on both job growth and earning potential.
College Spotlights: Best Forensic Accounting Master's Programs Online in 2023
You're looking for a top-tier school, and our best-in-class initiative was put together to help you. Below you will find our picks for the best master's in forensic accounting online programs currently offered. We've based our selections on program elements such as affordability, curriculum quality, study convenience, and access to quality student support services. These three programs will give you a good idea of what you should expect from the forensic accounting program you ultimately choose. Be sure to check back later in the year for our complete college rankings list.
Florida Atlantic University

Florida Atlantic University offers an Executive Master of Accounting degree with a concentration in Forensic Accounting. The program is designed to give students the skills they need to investigate and prevent financial fraud, resolve financial disputes, provide litigation support, testify as an expert witness in fraud cases, and contribute to criminal investigations for financial crimes like money laundering. To be admitted to the program, applicants must have a bachelor's degree from a regionally-accredited university or college earned with a competitive grade point average. International applicants are required to earn a high score on the IELTS or TOEFL examinations.
To provide students with the knowledge and skill required to conduct financial examinations that detect irregularities, this program offers coursework in internal accounting, fraud examination principles, forensic accounting in the healthcare industry, and financial statement analysis.
Liberty University

Liberty University's Master of Science in Accounting program with Forensic Accounting concentration is a 30-credit hour program that takes on average a year to complete. Students attend classes completely online and receive intensive training that allows them to promptly move through the curriculum. Course subjects include, among others, fraud and information technology, accounting ethics, fraud examination, and corporate governance classes.
To be admitted into this program, prospective students are required to possess a bachelor's degree from an accredited college or university earned with a minimum 3.0 GPA. Students must complete prerequisite accounting classes in cost accounting, auditing, taxation, and financial accounting prior to beginning their degree courses of study. Non-native English speakers must earn a high score on the TOEFL exam for admission.
Southern New Hampshire University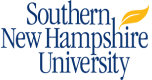 Southern New Hampshire University offers a forensic accounting concentration in its Master of Science in Accounting program designed to help students understand the laws, regulations, and policies that are important to forensic accountants. Graduates gain the knowledge and skills needed to help organizations investigate and recover from issues of fraud. Specific coursework topics include fraudulent financial statements, interview techniques, and using computers to investigate fraud. Students additionally complete courses in core accounting subjects such as cost accounting, business law, auditing, financial reporting, economics for business, and individuals' federal taxation.
Admission to the program requires a previously obtained bachelor's degree earned with a cumulative GPA of 2.75 or higher. Applicants with a GPA below 2.75 may be admitted on a provisional basis.
Key Advantages of Earning an Online Master's in Forensic Accounting
As you begin your program search, you'll want to consider the pros and cons of earning your forensic accounting master's degree online. There are several good reasons to enroll in an online program. Here's a look at some of the most common:
Affordability

For many people, costs can be the prohibitive factor that keeps them from earning a graduate degree. However, with online degrees, an advanced education does not have to be prohibitively expensive. Online degree programs are often more cost effective traditional on-campus programs, sometimes substantially so. Plus, students in online programs enjoy the convenience of not having to travel to campus to attend classes. That means a bigger bang for their tuition bucks.

Acquiring Investigation Skills

From identity theft to fraud to money laundering, forensic accountants need to follow the clues that criminals leave behind to find the evidence needed for their investigations. Master's degree programs train future forensic accountants to dig out and examine critical evidence of forensic accounting crimes, and, and explain the importance of that evidence in reports to law enforcement and in court testimony.

Flexibility

Chances are that you're not in a position to dedicate all of your time to earning your master's degree. You probably have a full-time job and family responsibilities that require your time and attention as well. One of the biggest advantages of an online forensic accounting degree program is that you can complete your coursework at those times that best fit your busy work and life schedules.

Certification Preparation

An online master's in forensic accounting prepare students to take the examination to become a licensed Certified Public Accountant (CPA) as well as to obtain important professional credentials like the Certified Fraud Examiner (CFE) and Certified Internal Auditor (CIA).
What You'll Learn in an Online Forensic Accounting Master's Program
Forensic accounting master's degree programs combine the advanced accounting concepts that can be used in any field with the specialized forensic principles designed to help students become skilled investigators. By the time students complete their course of study, they will have gained vital knowledge and skills in subjects such as managerial accounting, auditing, and computer investigation abilities, as well as a foundational understanding of applicable laws related to financial crimes. The following are examples of several specific classes you'll likely take in your forensic accounting master's program.
Popular Courses
Fraud Examination

This class covers how fraud examinations are conducted and the principles that professionals use when they work to uncover a crime. Students learn how to examine the accuracy of financial statements, find red flags in those documents, document irregularities that are evidence of a crime, and create and implement fraud prevention measures within an organization.

Auditing Technologies

Students in this course learn how auditors review financial statements and other relevant accounting and business documents. Different techniques are discussed, from classic auditing strategies that have been used for years to emerging methods being incorporated into audits today.

Interview Techniques

One of the most important skills that forensic accountants need to have is the ability to interview people to gather the information that augments what they find in financial documents. This course reviews the principles and techniques that professionals use to help them efficiently and effectively interview people.

Fraud Prevention and Deterrence

In addition to finding instances of fraud in an organization, forensic accountants also help businesses in stopping fraud before it starts by setting up prevention and deterrence programs. Students in this course learn about cybercrime, white-collar crime, occupational fraud, fraud risk assessments, and the causes of various financial crimes.

Accounting Ethics

Students in this course are taught the ethical principles and standards that accountants are expected to adhered to in their day-to-day work. The course allows students to apply these ethical standards to workplace challenges that forensic accountants commonly face.
Accreditation for Master's in Forensic Accounting Online Programs
Forensic accounting is a unique and intricate field of accounting, so people need to get specialized training to qualify for jobs and thrive in the profession. To ensure that you get this training, it's important that you only consider programs and schools that have been properly accredited. Accreditation ensures that the programs you consider have been vetted for academic quality. Accrediting organizations look at several factors in their evaluation processes, including the skills taught in the curriculum, the background of the faculty, and the services the schools provide to students to help them succeed. Online master's degree programs in forensic accounting are accredited by the Association to Advance Collegiate Schools of Business, the International Assembly of Collegiate Business Education, or the Accreditation Council for Business Schools and Programs.
What You Can Do with a Master's in Forensic Accounting
After completing a master's in forensic accounting online, graduates have the advanced skills in such areas as auditing, investigation, and interviewing that are needed to succeed as forensic accountants. The following are examples of some of the most common occupations of forensic accounting master's graduates.
Fraud Investigators
When fraud is suspected in an organization, fraud investigators are responsible for finding the evidence that will either prove or disprove it. Tasks include analyzing paperwork, conducting data analysis, drafting reports on their findings, and presenting evidence in court. Fraud investigators additionally take statements from witnesses and advise organizations on how to prevent fraud in the future.
| 10th Percentile | Median Annual Pay | 90th Percentile |
| --- | --- | --- |
| | | |
Forensic Accountants
Forensic accountants apply their understanding of accounting principles and the law to support both civil and criminal matters. Some of the areas they investigate include business fraud, breach of contract, and breach of warranties. During civil and criminal litigation, forensic accountants may be called upon to review evidence and give testimony in court.
| 10th Percentile | Median Annual Pay | 90th Percentile |
| --- | --- | --- |
| | | |
Financial Consultants
Financial consultants are responsible for helping their clients to understand their money matters and take the proper steps to successfully reach their financial goals. Some of the areas where these financial consultants provide professional services include giving advice on building and maintaining investment portfolios, creating and overseeing client budgets, and assessing and managing estates.
| 10th Percentile | Median Annual Pay | 90th Percentile |
| --- | --- | --- |
| | | |
Anti-Money Laundering Specialists
These professionals use their expertise to track and prevent money laundering crimes. Anti-money laundering specialists possess strong database, analytical, and communication skills to detect possible crimes based on financial documents and to create comprehensive reports explaining their findings.
| 10th Percentile | Median Annual Pay | 90th Percentile |
| --- | --- | --- |
| | | |
Budget Analysts
Budget analysts are hired by public and private organizations when they need to professional help in organizing their finances and operations. These professionals are responsible for reviewing an organization's budget proposal to ensure accuracy and completeness, consolidating departmental budgets to get a clear picture of where and how much organizations spend, and monitoring spending to ensure that budgets are adhered to.
| 10th Percentile | Median Annual Pay | 90th Percentile |
| --- | --- | --- |
| | | |
Costs and Financial Aid for Online Master's Degrees in Forensic Accounting
Paying for any degree can be challenging, so before enrolling in a forensic accounting master's program, you should know how much of a financial investment you are committing to. The three programs listed in the table below will give you an idea of what you might expect to pay for your forensic accounting master's education. And for more great information and advice on paying for your education, be sure to visit OMD's financial aid page.
What Your Online Master's in Forensic Accounting Could Cost
| School Name | No. of Credits | Cost/Credit | Total Tuition Cost |
| --- | --- | --- | --- |
| | | | |
| | | | |
| | | | |
Frequently Asked Questions About Online Forensic Accounting Master's Degrees
What are the admissions requirements for an online master's in forensic accounting?
Although each forensic accounting program has its own admissions requirements, the following are some requirements common to most programs:
A previously earned bachelor's degree from an accredited college or university
A cumulative grade point average of 3.0 or higher
Submitting of a current resume, letter of intent, and letters of recommendation
Proof of English proficiency if an international student
How long will it take to finish my master's in forensic accounting online?
A master's degree in forensic accounting can be completed in as little as one year or up to two years for full-time students. If you enroll as a part-time student, you'll likely finish your studies in about three years, depending on how many classes you take at a time.
Can I earn a master's in forensic accounting 100% online?
You can generally earn a forensic accounting master's degree 100% online since these programs don't require any laboratory work. However, some programs may be offered in a hybrid format, where you take some courses online and others on campus.