Online master's degrees in criminal justice provide a convenient, affordable way for members of law enforcement and other criminal justice professionals to gain expert knowledge and qualify for leadership positions. Whether you want to gain specialized skills in an area like cybercrime or public safety, help lead criminal justice reform though public policy, or pursue one of dozens of other career goals, online criminal justice master's programs can help get you there on a study schedule that works for you. But which schools offer the best and most flexible programs? See our list of the best online master's programs in criminal justice for 2023.
Best Online Master's in Criminal Justice for 2023
Inside Three Online Master's in Criminal Justice
Reading through a ranking or seeing a list of schools is just a start. It's hard to know if a program is right for you unless you get details. The spotlights below offer a glimpse into three of today's online master's degree programs in criminal justice, with a special eye on coursework, cost, and career prospects. Review the programs below.
Boston University
The Master of Science in Criminal Justice at Boston University (BU) offers several key features that help it stand out from many of the other online criminal justice programs. This one provides the opportunity to specialize in one of several concentrations, such as Strategic Management, Crime Analysis, and Cybercrime Investigation and Cybersecurity. It allows the ability to earn the degree in as little as 16 months. Plus, BU allows students to complete the curriculum requirements through the Boston University Metropolitan College, which offers more affordable tuition rates than the traditional BU programs.
To apply for admission, you must already have a bachelor's degree in any subject, submit a resume, provide all college transcripts, write a personal statement, obtain three letters of recommendation, complete the application, and pay the application fee. Please note, this fee will be waived for members of the American Jail Association.
University of Cincinnati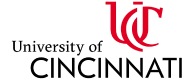 The University of Cincinnati is accredited by the Higher Learning Commission. This means students entering the Master of Science in Criminal Justice program can rest assured knowing they're getting the highest quality education possible. Individuals looking to earn their degree quickly will like the fact that they can enroll as full-time students and earn their degree in just one year. But those who have professional or personal obligations and need a slower pace can enroll as part-time students and still earn their degree in two to three years.
No matter what pace of learning a student chooses, they will have access to coursework and assignments any time and from any location where there's an Internet connection. As if this flexibility wasn't enough, the University of Cincinnati has six start dates throughout the year, with two each spring, two each summer, and two each fall. Finally, students seeking to tailor their academic studies as much as possible can choose from three concentrations: Law Enforcement and Crime Prevention, Analysis of Criminal Behavior, and Corrections and Offender Rehabilitation.
Arizona State University

Arizona State University is one of the leaders in distance learning, and the online Master of Arts in Criminal Justice program reflects that experience. For example, classes are only 7 1/2 weeks long, making it easier to complete them quickly. Students can adjust their course load as they see fit. The final class will be a capstone course, which is an academic project that requires students to pull together everything they've learned. Other required courses include:
Applied Data Analysis in Criminal Justice
Seminar in Criminology
Seminar in Criminal Justice
Criminal Justice Planning and Program Evaluation
Applicants must have a bachelor's or master's degree with at least a 3.0 GPA. They must also provide official transcripts, complete the admissions application, provide two letters of recommendation, and complete a written statement discussing long-term professional and career goals.
5 Key Advantages of Earning an Online Criminal Justice Master's Degree
Getting a graduate degree is a major commitment, requiring significant investments of time, money, and effort. So why should anyone consider a criminal justice master's degree online? There are several reasons, and they all relate to improved opportunities for professional growth and higher pay:
Flexible learning

An online master's degree in criminal justice offers the most flexible way to earn a degree that will open up avenues for advancement in your current field. The fact that this degree can be earned online, often in a part-time format, means students can continue working full-time while they go to school.

Advancement in your current position

A master's degree might make you eligible to apply for leadership positions, such as going from a patrol officer to a front-line supervisor. While real-world experience will be most important, getting a master's degree can make you stand out against the competition.

Specialization

Many online criminal justice degree programs offer several concentrations to choose from. These range from management to cybersecurity topics.

Career shift

A criminal justice graduate degree opens up the opportunity to shift career paths. A good example of this is someone currently working in criminal justice who wishes to teach criminal justice at the post-secondary level.

Higher pay

Compared to college graduates with work experience, a master's degree holder in criminal justice can potentially earn an additional $10,000 per year.
What You'll Learn in Online Criminal Justice Master's Degree Programs
When students enroll in criminal justice master's programs online, they will receive an education unique to the school they've chosen to attend. Yet there will be some similarities among programs at different schools, especially if the schools are accredited.
For example, most master's degree criminal justice graduates can expect to complete courses that cover the basic principles of criminology and research methodology. Roughly half of the required credits will be electives, allowing students to specialize in a certain area of criminal justice. And depending on the program, students may have to complete a final project, which serves as a comprehensive demonstration of what they've learned. To get a better idea of what to expect, we've detailed a few of the courses that you'll take or that will be available as electives during your criminal justice studies at the master's degree level.
Sample Courses
Computer Applications in Criminal Justice

This is a fundamental computer skills course, focusing on software commonly used in the field. This includes the use of word processing software, spreadsheets, search engines, databases, and Internet applications like online chat and forums.

Administration of Criminal Justice

This class helps students learn through research and gain an understanding of the major components in the criminal justice system, including law enforcement, courts, prosecutors, corrections, and rehabilitation.

Applied Research in Criminal Justice

Despite the real-world nature of criminal justice, there is still a lot of theory involved, especially with research. This course teaches students the skills necessary to design, carry out, and analyze research, with special emphasis on conducting research in an ethical manner.

Data Analysis in Criminal Justice

Many of the policy and legal decisions in the criminal justice system have origins in statistical and/or research data. This research-oriented class provides the background theories and techniques that criminal justice professionals will use when examining data and statistics, including how the courts, corrections, and prosecutors will use that data.

Applied Research Project

This is typically the final course completed in a master's degree program in criminal justice. It may go by other names, such as a capstone project. It allows the opportunity to take prior professional and personal experiences, combine these with the instruction received during master's coursework, and apply it to a current issue or concern in the criminal justice context to create an original project.
Specialization Options
Depending on the program, a student may choose any combination of electives that they have a personal or professional interest in. Some programs will provide a chance for students to take a select group of electives to formally specialize in a particular area of criminal justice. Let's look at a few options.
Emergency and Disaster Management

Specialized training to deal with natural disasters and acts of terrorism is crucial for many professionals in law enforcement and emergency services. This concentration puts special focus on managing interagency operations from federal, state, and local organizations.

Crime Analysis

One of the more popular concentrations, this looks at the concepts, theories, and skills associated with criminology and criminal justice. Students can expect to learn about investigative techniques, computer applications, and criminal intelligence to track, monitor, and solve crime.

Nonprofit Management

Criminal justice occupations don't just exist with state-run courts, prosecutors' offices, and law enforcement agencies. There are also many nongovernmental and nonprofit organizations that work in the criminal justice arena. This concentration teaches students to understand the legal landscape and public policies in place so they can manage the organization in a way that helps society.

Strategic Management

The criminal justice system is an extension of government. This means financial, political, ethical, and societal factors come into play in the administration of justice and how a society decides to deal with individuals who break the law. This course takes a big-picture approach by applying skills, knowledge, and analysis from multiple disciplines to help create policy.

Cybercrime Investigation and Cybersecurity

Computer crimes aren't new, but they are still a relatively new area of illegal behavior. This concentration offers the chance to learn about the technology and legal theories being developed to counter cybercrime. Students will also learn the skills necessary to conduct cyber risk assessments.
Accreditation Standards for Online Criminal Justice Master's Programs
Accreditation is the process in which an independent body reviews a school or program and confirms that it meets basic levels of educational quality. In other words, it means that when you graduate, other schools and employers will respect your degree.
There are two main types of accreditation: programmatic and institutional. The former refers to accreditation of a particular academic program, while the latter refers to the accreditation of an entire school. Institutional accreditation will usually come from a national or regional accrediting organization.
When it comes to online master's degree programs in criminal justice, there is no widely recognized programmatic accreditation. The closest thing available is certification by the Academy of Criminal Justice Sciences (ACJS), although only about a dozen schools have this certification. As long as the school you're enrolling in has institutional accreditation, you can rest assured that you will receive a quality education that will be respected like any other academic credential. To confirm if your school is accredited, visit the U.S. Department of Education's Database of Accredited Postsecondary Institutions and Programs.
What You Can Do with a Master's Degree in Criminal Justice
An online criminal justice master's degree focuses on how the criminal courts work, as well as the theories and principles behind crime, punishment, and rehabilitation. Most careers for graduates with a master's degree in criminal justice will focus on the courts and law enforcement, with individuals finding employment with local, state, and federal governments. But that's not always the case. Let's take a look at typical occupations a criminal justice graduate can expect, including how earning a master's degree can make a difference in those careers and how it can help with advancement.
Detectives and Criminal Investigators
Criminal investigators and detectives investigate crimes and try to solve them. They must accomplish these tasks while also building a case for criminal prosecution later on. Earning a criminal justice degree provides the theoretical background to make this possible. Plus a master's degree opens up additional professional opportunities later on, especially in academia or the private sector.
| 10th Percentile | Median Annual Pay | 90th Percentile |
| --- | --- | --- |
| | | |
Fire Investigator
As their job title indicates, fire investigators examine the cause of fires and explosions. Because sometimes fires and explosions are the result of criminal activity, fire investigators may work closely with law enforcement officials. Having a master's degree in criminal justice can help a fire investigator understand the criminal investigation and legal process, allowing them to better assist law enforcement, judges, or district attorneys.
| 10th Percentile | Median Annual Pay | 90th Percentile |
| --- | --- | --- |
| | | |
Probation Officer
Probation officers give advice and assistance to help parolees and probationers with their rehabilitation, such as finding employment or acclimating to life outside of prison. Having a master's degree in criminal justice provides additional training in the criminal justice field and allows probation officers to be considered for supervisory roles.
| 10th Percentile | Median Annual Pay | 90th Percentile |
| --- | --- | --- |
| | | |
Correctional Officer
Correctional officers oversee individuals awaiting trial or those already incarcerated. A master's degree in criminal justice offers the background training in the criminal justice system to assist in these duties. And the fact that it's a graduate degree can help someone who has managerial or supervisory aspirations.
| 10th Percentile | Median Annual Pay | 90th Percentile |
| --- | --- | --- |
| | | |
Paralegals and Legal Assistants
Paralegals and legal assistants provide legal and administrative support for attorneys. While a master's degree is not required, a paralegal or legal assistant who already has an undergraduate degree and would like to learn more about the criminal justice system would be well-served earning an online criminal justice master's degree.
| 10th Percentile | Median Annual Pay | 90th Percentile |
| --- | --- | --- |
| | | |
Costs and Financial Aid for Criminal Justice Programs
Before enrolling in an online criminal justice master's degree program, make sure you can afford the cost. To get started in that decision-making process, you'll want to figure out each school's tuition. The chart below should give you a rough idea of what kind of tuition to expect for an online master's degree in criminal justice.
Keep in mind that there's more to a program's cost than just tuition. For example, there can be academic fees and classroom materials. There is also the opportunity for financial aid, like scholarships, grants, school loans, and employer tuition assistance. To learn more about these opportunities, visit our financial aid page.
What Your Online Master's in Criminal Justice Could Cost
| School Name | No. of Credits | Cost/Credit | Total Tuition Cost |
| --- | --- | --- | --- |
| | | | |
| | | | |
| | | | |
Online Master's Q&A with a CS Professor and Department Head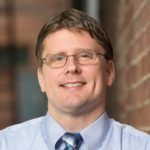 Dr. Brett Garland is a professor and head of the Department of Criminology and Criminal Justice at Missouri State University. He received his Ph.D. from the School of Criminology and Criminal Justice at the University of Nebraska in 2007. Dr. Garland's professional experience includes working as a pre-release coordinator for the Indiana Department of Corrections and as a case worker in a juvenile group home. His research interests include police and correctional staff work attitudes, the impact of behavioral strategies in correctional settings, and public opinion on justice-related topics.
Q. Criminology and criminal justice are great for online learning. Are there any hands-on opportunities you'd recommend for those in your online classes?
A. We like to pose scenarios to our students and have them utilize their academic training to solve real-world problems. My class on evidence-based practices in corrections requires students to create mock program sessions and critique their designs with one another. Online formats are well suited, especially with the increased utilization of videoconferencing technologies, to get students from various backgrounds and regions to interact and refine the critical thinking skills of one another.
Q. What kinds of careers do you often see your graduates pursue, especially if they've earned a master's degree?
A. Our master's degree program is designed to give students the ability to advance professionally. The entire curriculum is built to achieve this goal. We require completion of classes on policy analysis, leadership management, data analysis, and theory-driven policy development. Students can further specialize for careers through 12-hour certificates in the areas of homeland security and defense, crime prevention, and criminal justice leadership and management. 
Q. What kind of courses should students take to be poised to jump into emerging criminal justice careers?
A. Students interested in law enforcement will put themselves in an advantageous position if they speak certain foreign languages fluently, analyze data sets to identify crime trends and behavioral patterns, and demonstrate technical writing skills.
Q. What are a few of the most important things you want your criminology students to learn?
A. Regardless of the chosen criminal justice profession, all students will need to develop strong critical thinking skills and a penetrating understanding of criminal motives and behaviors. Criminology students should not be asked to simply soak up information; they should be challenged relentlessly to apply what they know, all with the goal of achieving safer and more just communities. Too many times academic programs impart knowledge and ask students to go and put their learning to good use, without giving proper guidance on how to actually do so. 
Frequently Asked Questions About Online Criminal Justice Master's Programs
What are the admissions requirements for an online master's in criminal justice?
Each school will have different admissions requirements for entry into criminal justice master's programs online. Yet there are similarities among most programs. For instance, most programs will require the following:
Application
Official transcripts showing completion of a bachelor's degree program
Application fee
Letters of recommendation
Personal statement
Some programs will have additional requirements. These include:
Informational interview
A minimum undergraduate GPA, such as a 3.0 on a 4.0 scale
Work experience in the criminal justice or similar field
A minimum GRE test score
Keep in mind that some of these additional requirements will be in lieu of another requirement. A good example is the GRE requirement or work experience requirement, which is often waived if the applicant has a certain undergraduate GPA.
How long will it take to finish my online master's degree in criminal justice?
Most programs consist of 30 to 36 semester hours and allow students a choice in how many classes they take at one time. For example, the program at The University of Toledo offers this flexibility, allowing students to graduate in one year with a full-time course load or in two to three years with a part-time course load.
Can I earn a master's in criminal justice 100% online or do I need to visit campus?
The majority of institutions allow students to earn their degrees without having to go to campus or complete any other in-person requirement. Some schools allow students to earn credits both online and through traditional course work. However, this is not a requirement and is part of the flexibility of the online program. Given that many students looking to earn a master's degree in criminal justice will have a family or full-time job, completing the coursework 100% online is a popular option.