Earning a master's in political science online can lead to many exciting job opportunities both within and outside of politics. Many online master's in political science degree programs teach not only politics and public policy but also legal systems, international relations, history, and communications. Some online master's in political science programs also allow you set your own schedule. You gain the same knowledge as face-to-face students while also being able to work full-time and take care of family and personal obligations.
But how do you know which program will best meet your needs? To get you started on your search, we've listed this year's best master's in political science online programs based on important criteria like affordability, online education capabilities, and student support. See which programs came out on top, and read further in the guide to learn more about earning your master's in political science online.
Top Online Master's Degrees in Political Science for 2022
Inside Look: Two Popular Online Master's in Political Science
While the online political science master's programs listed below didn't make our best-of list for 2022, they are still very much worth your consideration. Take a look at our detailed writeups below and see whether they have what you're looking for.
American Public University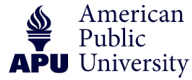 The 100% online master's in political science degree from the American Public University System explores topics like American government theory, foreign and domestic policy, and political philosophy. It prepares graduates for careers in government and the military as well as for politics, non-profit administration, and any career requiring strong interpersonal and communication skills.
For this two-year, 36-credit program, students choose from one of four concentrations: American Politics and Government, Comparative Government and Development, International Relations, and Public Policy. Graduates analyze fundamental theories of government and apply them to current political systems, evaluate different political systems, and assess the people and processes involved in policy-making. Tuition is $370 per credit hour, but active military students pay only $250 per credit hour.
University of Illinois Springfield
The University of Illinois Springfield's online political science master's degree program is designed for professionals hoping to begin careers in politics or education. This customizable program is made up mostly of electives. Courses include Comparative Political Cultures, Introduction to the American Legal System, Trial Advocacy, Legislative Politics, Environmental Law, American Foreign Policy, Russian Politics, and Poverty, Law and Justice. Students must also complete a closure exercise in the form of a thesis, comprehensive final exam, or case study.
The political science department is also home to award-winning Model UN and Model Illinois Government groups. Additionally, students can choose from one of four concentrations: American National and State Politics, Comparative Politics/International Relations, Political Theory, and Public Law.
Applicants must have a bachelor's degree with a minimum 3.0 GPA and a solid foundation in political, social sciences, or history. All online students pay the same tuition rates.
Advantages of Earning a Master's in Political Science Online
Earning a master's degree in political science gives a strong foundation in debate, analysis, research, and writing. These skills can lead to success in the political realm and beyond as graduates take on leadership roles in both private business and public office.
With a master's degree in political science, you open yourself to new employment opportunities that may be out of reach with only a bachelor's degree. According to Northeastern University, advanced degree holders actually earn 35 percent more on average than those with bachelor's degrees alone.
An online master's program in political science also offers flexibility not usually found in traditional programs. Many students seeking this degree are already in the workforce and cannot attend face-to-face classes. Online learning allows you to go at your own speed by watching lectures according to your schedule.
What You'll Learn in an Online Master's in Political Science Program
Online master's in political science programs cover a range of topics within concentrations such as government, international relations, and public policy. They offer courses on data science and research methods. In many cases, students complete a capstone project to graduate. Some sample courses are detailed below to give an idea of what most online political science master's programs entail.
Sample Courses
Introduction to Public Policy

This course looks at how public policy is designed and implemented in America. It examines the roots of historic health and welfare programs like Medicare, Medicaid, and Social Security while also covering recent policies such as the Affordable Care Act.

Statistical Analysis

A course in statistical analysis involves looking at social science quantitative techniques and how they are used by scholars and public sector analysts. Students are introduced to probability and statistical analysis, though some programs require students to take statistics before enrolling. Students also learn how to create and interpret statistical analyses.

Seminar in International Relations

This course considers approaches to research and academic literature within international relations. Students gain insight into key areas of study within international relations, including security, international organizations, regimes, globalization, and political economy.

Education Policy

This course examines how policies and politics shape the American educational system. It looks at the role of public education in American life and at legal/governmental relationships creating the political framework for schooling. Students also explore issues such as the relationship between race, poverty, and education as well as school finance and reform.

Social Science Research Methods

Many online master's in political science programs require research courses like this one. In it, students explore various survey methods for social research and learn how to conduct field studies and surveys. They also learn how to craft interviews and questionnaires and about sampling procedures, content analysis, and experimental design.
Specialization and Concentration Paths
Because political science is a wide-ranging field, many master's degree programs in political science allow you to focus on a single concentration and to specialize in a way that better prepares you for your ideal career. For example, political science students interested in diplomacy can specialize in international relations, while those wanting to teach political science might concentrate on political theory.
Comparative Politics

Why do some countries choose democratic governments while others have monarchies? How do different nations approach public welfare? What's the connection between politics and economic development? Students specializing in comparative politics put a variety of political systems under the microscope to see how they work and why some thrive while others do not.

International Relations

Students studying international relations examine topics like trade, finance, foreign investment, human rights, the environment and international law, and peace, war and diplomacy. This concentration studies the relationship between countries to determine why some nations form strong alliances while others are perpetual rivals or even enemies.

American Government

With this specialization, students examine the impact of American politics on life here at home and around the world. Many of these programs devote entire courses to the three branches of government, along with classes on civil rights, the Constitution, LGBT issues, women in politics, the different political parties, and how public opinion can influence policy.

Law

Law and politics obviously intersect, and many argue that those in politics also create, carry out, and change laws. But how do those laws come about? How do other countries run their legal systems? Political science students specializing in law focus on these questions and examine their own relationship to the law, including asking where the line exists between what is legal and what is moral.
Accreditation for Online Master's Degrees in Political Science
A primary consideration for an online master's in political science degree is accreditation. An accredited program has met standards set by an educational oversight body, either on the national or regional level.
In most cases, a school receives regional accreditation from an organization such as the Higher Learning Commission or the Commission on Colleges of the South Association of Colleges and Schools. According to the U.S. Department of State, no organization provides programmatic accreditation for political science programs, so be sure any school you're considering is accredited by the U.S. Department of Education.
What You Can Do with a Master's in Political Science
While many people with a master's degree in political science work in the federal government, there are also many opportunities in other sectors such as with political organizations, lobbying firms, labor unions, and education. While the demand for jobs in political science is somewhat limited, there are other in-demand careers where political science is useful. Also, those with a master's degree in political science will find more job opportunities than those with only an undergraduate degree. Below are some of the top career opportunities available.
Political Scientist
Political scientists monitor the political climate, evaluate the effect of policies on society, forecast trends in government, and research and analyze public opinion. They also act as analysts for stakeholders in the political world, whether that's a government agency, labor union, or political party.
| 10th Percentile | Median Annual Pay | 90th Percentile |
| --- | --- | --- |
| | | |
Public Relations Specialist
A public relations (PR) specialist creates and keeps a positive public image of an organization or company. They write news releases and run social media campaigns to help boost awareness of an organization and its goals.
| 10th Percentile | Median Annual Pay | 90th Percentile |
| --- | --- | --- |
| | | |
Lobbyist
Lobbyists represent business interests or the interests of groups of people and work to promote their agenda before legislators and their staff, explaining how various bills or laws would affect their clients. It requires significant research, not only in your area of expertise but also regarding when bills potentially impacting clients are scheduled for votes.
| 10th Percentile | Median Annual Pay | 90th Percentile |
| --- | --- | --- |
| | | |
Fundraiser
From a hospital needing a new wing to the mayor who wants to become governor, every campaign requires funds, which means they need fundraisers. Fundraisers craft messaging for campaigns, identify donors, maintain records, train volunteers, and analyze past campaigns. Political fundraisers also make sure contributions adhere to campaign finance laws.
| 10th Percentile | Median Annual Pay | 90th Percentile |
| --- | --- | --- |
| | | |
Campaign Manager
Campaign managers help politicians, political hopefuls, and their parties develop and coordinate campaigns. They oversee budgets, decide what activities need extra funding, hire volunteers and staffers, and experiment with and evaluate new strategies.
| 10th Percentile | Median Annual Pay | 90th Percentile |
| --- | --- | --- |
| | | |
Costs and Financial Aid for an Online Master's in Political Science
The cost of earning a master's in political science online degree depends on several factors. Programs at private colleges generally cost more than those at public schools, and many states charge out-of-state students more than in-state students even if everyone in the program is learning online. Additionally, some schools offer fewer credit hours but charge a higher per-credit-hour rate.
Funding options include scholarships, fellowships, grants, student loans, and tuition reimbursement plans from employers. Visit our financial aid page for more information on paying for graduate school.
How Affordable Your Online Master's in Political Science Could Be
School Name
No. of Credits
Cost/Credit
Est. Total Tuition Cost

VA residents: $4,212.50 for 5 or more credits

Non-VA residents: $8,211.25 for 5 or more credits
Frequently Asked Questions About Earning Your Master's in Political Science Online
What are the admissions requirements for a master's in Political Science?
Every school has different admission requirements for an online master's degree in political science, but there are some common threads. Those include:
Letters of recommendation
A resume/CV
Transcripts from previous schools
An undergrad GPA of 2.5 or higher
A statement of purpose detailing reasons for attending the school in question and explaining how the program can help in achieving educational and professional goals
GRE scores
How long will it take to finish my master's in political science online?
While it depends on the specific school, it generally takes about 18 months to two years to finish an online master's in political science program. Georgia State University, for example, says its program takes three to four semesters.
Can I earn a master's in political science 100% online or do I need to visit campus?
Many schools offer online programs that are identical to traditional classroom programs. American Public University, for example, offers only online courses for their online master's in political science degree.