Earning a master's degree can mean big things. It can open the door to career advancement, aid you in transitioning into a new field, and even help you land a bigger paycheck. But while a master's degree may help you earn more in the long run, the upfront cost of your degree program can be considerable. You'll likely spend less time than you would in a four-year bachelor's program, but master's tuition rates are often higher, so cost is still a big factor to consider.
This next step in your education is important, and scholarships can make earning your master's a reality. As a future master's student, there are hundreds of scholarships available to be claimed. No matter who you are, what you do, or what you plan to study, there are scholarships out there for you. To discover some of the top scholarships for master's students and to learn what you can do to win the scholarship you want, read on.
68 Best Scholarships for Master's Degree Programs
There are countless scholarships out there. From the subject-specific ones to those intended for specific student populations, there is no shortage of options when it comes to funding your degree program. Below we breakdown 65 of the best scholarships for students seeking a master's degree to help you in your funding search.

Master's Degree Scholarships by Group
How to Cover the Cost of Your Master's Degree with Scholarships
Now that you've discovered a ton of awesome graduate school scholarships, you may be wondering what's next. Applying for scholarships can be a long process, but by following the right steps and taking the right advice, you'll have a solid shot of securing the ones you're interested in the most.
5 Steps to Getting a Scholarship
Ready to begin your scholarship journey? Follow the steps below:
Step #1: Start your search early

Thousands of students bank on receiving scholarships each year to help cover their costs, making it a competitive field for applicants. By starting your search early, you're more likely to have ample time to write required essays, get feedback, and gather compelling letters of recommendation, all important factors in developing a strong application package. Not sure where to start your search? Plenty of scholarship search engines exist, but we recommend Fastweb, College Board, and Scholly for their user-friendly assistance and databases filled with reputable awards.

Step #2: Do your research

It's important to not waste your time or the time of scholarship selection committees. A scholarship can initially look like a great option, but upon closer inspection, you may find it's only open to specific populations, such as specific ethnicities or to student-athletes. By researching each award up-front, you can quickly remove from your potential scholarship list those that do not fit your needs or for whom your qualifications do not align.

Step #3: Create a shortlist

Even after narrowing your scholarship list to only those that you qualify for, the list could still be quite long. If that's the case, try ranking the remaining scholarships based on factors such as fit, amount of money awarded, or likelihood of winning. By prioritizing awards you think you have the best chance at, you can save valuable time in your award search.

Step #4: Compile application requirements

Many scholarship applications require the same basic information and submittal of the same documents. By compiling all of these documents beforehand, you can easily access them and save time in the application process. Many awards require individualized essays, but items like official transcripts, letters of recommendation, an updated resume, and a statement of research interests can easily be used for multiple applications.

Step #5: Apply for a variety of scholarships

Despite your best-laid plans and carefully written applications, the reality is that you won't be awarded every scholarship to which you've applied. Because of this, consider applying for more scholarships and funding than you'll need. Even if you do not win all of these scholarships, applying for a variety of them helps increase the likelihood of winning at least one – if not more.
Tips for Winning a Master's Scholarship
Students who win the most scholarships develop a tried-and-true system for producing impeccable applications. It takes discipline, focus, and resolve to stay the course after you've written tons of essays and filled out multiple applications. But by keeping your focus, you're more likely to win the scholarships you want. Here are some tried-and-true tips for landing the scholarships you apply for.
Tip #1: Treat your scholarship application like a job application

Think about how many hours you spend carefully writing your cover letter, reviewing application requirements, and asking friends to check for any mistakes when applying for a job. By applying that same amount of effort to a scholarship application, you can ensure readers see only your best work, thereby increasing your odds of winning.

Tip #2: Consider retaking courses that you did poorly in

Does your undergraduate transcript not fully demonstrate what you're capable of academically? Consider retaking the courses that do not show you at your best. In addition to raising your GPA, taking this extra step shows your dedication to academic excellence.

Tip #3: Ask for help with your essay

Whether you're applying for a master's in creative writing or a master's in engineering, asking for help with your essay can provide perspectives you hadn't considered. Passionate and well-written essays can help sway scholarship committees and give you an edge over other applicants. Just make sure you leave enough time for your reviewers to give thoughtful feedback.

Tip #4: Get letters of recommendation that showcase your dedication

Not all recommendation letters are created equal, so it's important that you get the right letter writers. When asking someone to write you a recommendation, ensure they can speak knowledgeably about your experience as a professional and as a student. Give them a list of your accomplishments so they can incorporate them into their letters.

Tip #5: Tailor each application

Many scholarship applications ask you to write personal essays on specific subjects or supply specialized information. Pay close attention to exactly what is asked for. Submitting generic materials is one of the quickest ways to get your application put at the bottom of the pile.
Expert Advice: Winning a Scholarship for Your Master's Program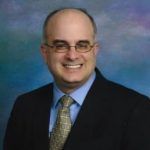 Mark Kantrowitz is the publisher of PrivateStudentLoans.guru, a free website about student loans. Mark is an expert on student financial aid, scholarships, 529 plans, and student loans. He has been quoted in more than 10,000 newspaper and magazine articles about college admissions and financial aid. Mark has written for the New York Times, Wall Street Journal, Washington Post, Reuters, U.S. News & World Report, MarketWatch, Money Magazine, Forbes, Newsweek, and Time. Mark is the author of five bestselling books about scholarships and financial aid, and he holds seven patents. Mark serves on the editorial board of the Journal of Student Financial Aid, the editorial advisory board of Bottom Line/Personal, and is a member of the board of trustees of the Center for Excellence in Education. He holds bachelor's degrees in mathematics and philosophy from MIT and a master's in computer science from Carnegie Mellon University.
Q. What's the biggest mistake students consistently make when submitting scholarship applications?
The biggest mistake students make when submitting scholarship applications is not proofreading their applications. The scholarship selection committee evaluates a candidate based on how they write. If the application is filled with grammar and spelling errors or other problems that make it hard to read, the selection committee will form a bad opinion of the applicant. They want to make sure that the scholarship recipients will reflect well on
the scholarship provider.
Q. If you could provide any advice in this area, what would it be?
Start searching for scholarships and fellowships as soon as possible, to make sure you don't miss any deadlines. If your application is rejected, ask for the reviewer's remarks. Some fellowship programs will share them with you. If you address those comments in subsequent applications, it can improve your chances of winning. (Some fellowship programs will allow you to apply twice, once as a college senior and once as a first-year graduate student.)
Also, print out a copy of the application, so that it looks different than on the screen. Then, read it out loud, marking it with an X whenever you stumble. Such disfluencies can be a sign of problems. After you are done reading the application, fix those problems, and repeat
until you can read it from start to finish without stumbling.
Q. How do scholarship applications differ from undergraduate to graduate? What are panelists looking for at this level?
Fellowship applications are more likely to ask for a statement of purpose, where you state your academic goals and describe the relevant background that will help you achieve those goals. They want to see you weave a tapestry, connecting the past, through the present, and on to the future. Do not be wishy-washy in this essay.
Q. Why is it important to tailor each application to the funding source?
You are trying to argue why the scholarship sponsor should invest its money in your future. By tailoring your essay to their goals, you will make a stronger case for why you are the best candidate for their fellowship.
Q. Where can students go if they need help with their applications?
Most colleges have a writing center where they can review and critique your fellowship applications. Some even have an office that specializes in helping students win scholarships and fellowships. You can also ask your academic advisor for their help.
Most scholarship search sites include fellowships within their award databases. So, you can use Fastweb.com to search for graduate fellowships in addition to undergraduate scholarships.