Your days of toga parties and all-night cram sessions may have passed, but you're never too old to hit the books. If you're looking to get ahead, change careers, or simply follow your curiosity, now might be the perfect time to enroll in a master's program.
Going back to school is a big decision. Because the average age of graduate students is 33, you might worry about feeling out of place or not being able to connect with your peers. But you won't be alone. According to the Chronicle of Higher Education, there were 1.6 million college students over 40 in 2019.
Even so, it's understandable if you have some reservations. Let's work through them together. We've put together this guide just for people like you, who are considering (or are already committed to) going to graduate school in their 40s. In the following paragraphs, we'll address the most common concerns you may have about returning to school and how you can manage the challenges you might encounter. We'll wrap up by providing you with a mountain of high-quality resources to help you get ready for the classroom and finance your degree.
Challenge: Balancing School, Family, and Work
Because you're not entering college straight from your undergraduate degree, you likely have a lot more on your plate than a typical 20-something master's student. You may have a family, career, or other passions that demand your time and energy. So it's natural to be concerned about adding class time and studying to your already long list of responsibilities. The good news is, plenty of students before you have been able to balance school, work, and life — and you can, too. Below are some strategies that can help you be a successful student.
Solution: Build a Reliable Support System
It's always okay to ask for help. When you return to school, you might need support with essentials like school, childcare, errands, or work. Remember that there are tons of resources available to you.
Sure, an eCart order costs a few bucks extra, but it can save you hours in the grocery store. Can you swap childcare with a fellow parent on days you have class? Or maybe there's an after-school program your child would enjoy while giving you time to study. And don't forget that at school, you'll have advisors and tutors at your disposal who would love to help you succeed.
Solution: Communicate Openly with Professors and Employers
People can only help when they know what you need from them. If you let your professor know in advance that a family obligation or work trip overlaps with a big deadline, they might offer some flexibility. On the work side of things, if your employer knows you're back in school, you might be able to access tuition benefits, reduced responsibilities, or schedule flexibility that can help you succeed.
Solution: Create Plans B, C, and D
At this point, you're old enough to know that even the best plans can fall apart in an instant. So have backups in place for all your responsibilities. Because you've had plenty of experience managing your work and personal life, this should be second nature already. Stock up some extra vacation days, know who your backups are, and be ready to respond to any unforeseen situations that arise.
Solution: Enroll in Accelerated or Condensed Courses
When you were an undergrad, there probably weren't that many options for when and how you could take your classes. But it's a brand-new world now, and you have choices. Perhaps three-times-a-week class meetings and assignments just don't work for your lifestyle. Plenty of schools offer innovative course scheduling and formats that might be a better fit.
Many colleges have accelerated and condensed course schedules that are a great fit for busy adults. These formats fit a semester's worth of learning into just a few weeks so you can take more classes per year or take some breathing room when you need it.
Solution: Make a Schedule and Mark Your Calendar
Even if you have a mind like a steel trap, make sure your written calendar is detailed and up to date. A missed deadline, appointment, or event can throw off your work, school, and personal schedules and make it difficult to stay on track.
To start, consider adding all your assignments (for work and school), your family's schedule, and any outside events to your calendar. Once you've got that covered, consider blocking out time for work, study, socializing, etc., so that you can balance your time.
Challenge: Funding a Master's Degree
For many students considering a return to school, the biggest obstacle is the financial obligation. Fortunately, crippling student debt isn't the only option. It will take a little leg work, and maybe a little tightening of the belt, but there are so many resources out there to help make your tuition more affordable. Here are just a few options to get you started.
Solution: Apply for Scholarships and Grants
Although the application process can be a bit of a drag, scholarships and grants are essentially free money. So it's worth the effort to fill out the forms and write the essays. Depending on the organization, you can receive scholarships toward your tuition payments or general funding that you can use on rent, food, books, etc.
We'll talk about some specific financial aid resources for non-traditional graduate students below. In the meantime, you can start by seeing what scholarships you can apply for through your school.
Solution: Enroll in an Affordable Online Program
The cost of tuition isn't an indicator of a school's academic excellence. If you attend an accredited institution and are getting what you want out of the program, then you're in the right place.
So don't hesitate to comparison shop tuition while doing your research, and don't rule out online programs. Many schools have more affordable online tuition rates, and you'll save money on unnecessary expenses like parking passes and facility fees. Looking for a head start on your tuition research? Check out our guide to the most affordable online master's programs.
Solution: Explore Employer Tuition Reimbursement
Many companies are invested in their employees' professional development, and some will even foot the bill for it. Tuition reimbursement programs are very common and vary widely between organizations. Some employers may offer a certain amount of money towards tuition, others may cover classes relevant to your current work, and still others may cover a certain number of courses per year. Browse your employee handbook or check with your HR department to see if your job has a reimbursement program in place.
Solution: Save and Budget
Although the application process can be a bit of a drag, scholarships and grants are essentially free money. So it's worth the effort to fill out the forms and write the essays. Depending on the organization, you can receive scholarships toward your tuition payments or general funding that you can use on rent, food, books, etc.
We'll talk about some specific financial aid resources for non-traditional graduate students below. In the meantime, you can start by seeing what scholarships you can apply for through your school.
Challenge: Adjusting to Digital Learning
When you were studying for your undergraduate degree, technology had an entirely different role in education. So it may be a bit of a shock to realize how integrated digital learning is into in-person and online classes. Although systems like Canvas or Blackboard are fixtures in classrooms nationwide, you may have not encountered them out in the world. Depending on your background, you may need to learn new programs for your research or to collaborate with peers. When you're adjusting to your new routine and workload, grappling with unfamiliar technology is the last thing you need to be doing. So here are a few tips to get you started.
Solution: Familiarize Yourself Before the First Day
Although you may not have all your course syllabi until the first day of class, you'll likely have access to your learning management system, online library, and many other technologies you'll be using. Many of them have tutorials to help you learn your way around. Spend some time exploring and getting used to the layout so you will be ready to access essential information when class starts. If you aren't sure what technology you'll be using, don't hesitate to reach out to your advisor or instructors to ask what systems you should be learning.
Solution: Take Free Courses and Classes
While tutorials and online demonstrations are common for many of the technologies you'll be using, you also have more in-depth options. If you'll be studying and working with data, a refresher on Excel and basic coding from the Khan Academy might be in order. If you'll be performing lots of research and citing sources, learning how to use Zotero could be a good use of your time. Before the semester starts, spend some time thinking about your tech needs and learning how to use those tools.
Solution: Know Where to Get Assistance
If you're about to throw your laptop out the window, take a deep breath and remember that your school wants to see you succeed. They have resources to help you with whatever tech problem you're having. Connect with your school's tech support department for hardware and software issues. Folks from the tutoring center would be happy to spend some time walking through class-specific technology and how to use it. Your librarian is a great resource for online research tips. And don't forget about your peers, as they're tackling the same challenges and may have a few pro tips.
Challenge: Connecting with Peers
Bridging the generational divide can be intimidating for even the most self-assured adults. But graduate programs are becoming increasingly age diverse — and in fact, the Chronicle of Higher Education notes current classrooms often have students from up to five different generations. Especially when it comes to advanced degrees, you'll find that your peers of any age share your interests and curiosity, so you'll have plenty in common. If you're still not sold on your ability to roll with a younger crowd, here are some ideas.
Solution: Extend the First Hand
While you may feel self-conscious about your age, consider that your peers might be intimidated by your experience and ambition. Either way, it can't hurt to break the ice. Ask fellow students about their weekend, commiserate about last week's test, or offer to share notes with a classmate who was out sick. You might not become BFFs with your 23-year-old lab partner, but you can still enjoy some connection to your peers and develop academic relationships that can help you succeed.
Solution: Find Students with Similar Backgrounds
Because of the increasing diversity reflected in graduate programs, there's a good chance you'll find other classmates who are returning to school in their 40s within your cohort. But age isn't the only common denominator, and adults in school often bond over all sorts of shared backgrounds — whether it's a love for Formula One racing or growing up in a close-by geographic region. The more you learn about your peers, the more you can bond over your shared experiences.
Solution: Pursue an Online Degree
The internet is known as the great equalizer, and one of its inherent advantages in education is the fact that it breaks down barriers and brings together people of all ages, backgrounds, and ethnicities. When you take online courses, especially asynchronously, your classmates often won't be able to see you or know your age. Many older students find that this setup levels the playing field and allows them to connect better in the discussion forums that are a staple of online learning. That being said, being an online student might make it difficult to feel connected to your college community, so be sure to make an effort to reach out to peers, faculty, and student organizations in order to feel connected.
15 Resources for Adults Returning to School
We've addressed your greatest concerns about heading back to grad school and given you some hot tips for success. But we understand if you still have more questions and concerns. There are so many more resources out there for you, but it can be hard to decide which ones are actually useful. We've got you covered. Continue your research with these 15 excellent sources to help you prepare for your return to academia.
Scholarships and Grants to Fund Your New Degree
So you've decided to take the leap and go to grad school. Perfect — now we're going to help you pay for it! As a non-traditional student, you have access to scholarships and grants designed for career changers, parents, and mature students. These are some great funding sources that might be right for you. Don't forget to search for scholarship options through your school and field of study, too.
First-Hand Account: Hear from a Successful Adult Learner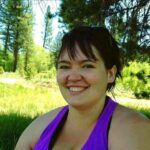 Tiffany Hoffman is currently pursuing a master's degree in clinical mental health at the University of Nevada, Reno. She holds a Bachelor of Arts in English Literature and works as an administrative professional in the Office of the Dean in UNR's School of Medicine.
What inspired you to pursue a master's degree in your 40's?
I had been considering going back to school for years. What finally put me over the edge was my second existential crisis during the pandemic. The existential crisis itself covered some darker territory, but it also highlighted the fact that I felt like my work didn't have real value and that I needed to feel like the thing I spent 40 hours a week doing actually contributed something positive and something real to the world, or at least to my community. On top of the need for purpose, I had discovered that no matter how hard I worked, I could not seem to break through to a livable wage or a position that took into consideration my years of experience. It felt like none of that mattered if I didn't have certain letters after my name. I don't think it has to be that dramatic for everyone, but for me, I had reached a turning point where I simply could not continue running in quicksand.
How did you balance your job, family, and personal responsibilities with graduate school?
I don't know that I, or anyone I am going to school with, has true balance. I have to work full time to pay the bills and go to school full time to receive my scholarships and student loans. There is really no way of completely balancing those two things. I do believe grad school is more manageable for me since I don't have children. Still, I do have other family obligations and relationships that are important to me, including the one with myself. I think I have learned over the years that nothing is more important than making sure I have the time I need for myself. I've let go of the idea that every paper needs to be the best it possibly can be. I understand my priorities better now than I did as a young undergrad. I will let go of some responsibility at work before I miss a class assignment, and I will skip that extra edit of a paper if it means getting enough sleep. I no longer believe I am supposed to give 110% to everything, and that allows me to have the endurance I need to finish my program.
Were there any challenges you faced as an older student, and how did you overcome them?
I think the skills you learn as a student are different from the ones you learn in the workforce. Getting back into the swing of the semester and the time management of juggling multiple classes was a challenge. After 15 years away, I was a bit rusty on how to be a student.
There is, also, some isolation associated with being one of the older individuals in my cohort. I am fortunate that I am not the only one, but there is a certain side to college life that no longer appeals to me in the same way. Some of the bonding classmates experience happens outside the classroom, and I don't fit as well in those settings.
Finally, I suffered from the simple fact that I didn't know what I was doing. Nobody else in my family has earned a bachelor's degree, so a master's is completely uncharted territory. When you are wrapping up undergrad, you know the professors and advisors, and moving on to the logical next step of grad school doesn't feel that foreign. Returning after a long hiatus when you don't know anyone and have nobody to guide you can be daunting.
Did you notice any differences in your learning experience compared to when you were in school in your 20's or 30's?
To be honest, I think I am better able to contribute to discussions and understand concepts on a deeper level with the additional years of lived experience. I don't think I would have made a great grad student or a great counselor if I had jumped right into it after my BA. I had no confidence, a paralyzing shyness, and a lot of unresolved trauma. I am still a work in progress, of course, but I feel much more at home, both in my skin and in more challenging classes.
I will also say that the cultural changes over the last couple of decades have been incredible. The level of acceptance and understanding when it comes to everything from gender identity to cultural awareness is really encouraging. Again, there is always more work to do, but it's encouraging to see the progress.
How has your master's degree impacted your career or personal life?
I struggled for a long time with the sunk cost fallacy — that a career change would mean all my previous experience would be wasted. Starting out as a grad student in some ways helped me let go of the idea that my job was my identity. I had to let go of the direction I thought my career was going. It was challenging but liberating. I now think of my previous and current work experience as a path that got me back to school. I also don't have too narrow of a focus on my future career path. If, somewhere down the road, I find a path that utilizes both my former experience and my graduate degree, I am open to that.
As far as my personal life, I started my grad work a couple of years after my marriage fell apart. Prior to my husband, I hadn't dated much. Something about going back to school brought out a version of myself that I hadn't had the opportunity to experience in my 20s. I started casually dating, without all of the complicated expectations. It's been eye-opening for me and really enjoyable.
What advice would you give to someone considering going back to school for a master's degree in their 40's?
I would say that your 40s are just the beginning of your life as an established adult. It's not right for everyone, and I don't recommend going back out of a vague sense that you should, but if there is a different or elevated career path calling your name, it is definitely worth giving sincere time and research to. I would also say that you don't have to commit 100% right away. In my case, I did a little research and sent an email asking if I could take a class without being admitted into the program. That's how I started with a class as a "grad special" student. I took a couple of classes that way before I applied. You don't have to jump into the deep end. It is perfectly acceptable to wade in. Just send that first email and see how it goes.
I would also reiterate that I sincerely believe I am better suited for grad school and for my chosen career at this stage in my life than I would have been in my 20s. I think this is true for a lot of people.
There are more of us older grad students than you think! Come on in, the water is… well, a bit of a shock to the system, but you'll adjust.
Did you have any concerns about returning to school after being out of the academic environment for some time? If so, how did you address them?
I mentioned this a bit earlier, but yes. I was concerned I wouldn't be able to juggle classes after so much time away. I was also concerned about the potential for lack of sleep and living off of ramen and cereal — experiences I had as an undergrad that I don't think my body would handle as well now. I actually think I manage a bit better than I expected by prioritizing my basic needs and family first, class second, and work third. I didn't have those clear delineations before. Yes, I have some late nights and the occasional cheap, easy, but nutritionally deficient meal, but those are exceptions rather than the rule. It also helps that I have addressed my mental health issues and that I am more comfortable reaching out to the professor if I am struggling to meet a deadline. I don't want to pretend I have it all together. I definitely don't. What I do have is a healthier awareness of and acceptance of that fact.
What was the most challenging aspect of your graduate program, and how did you overcome it?
I think my case is specific to my career choice. Going into counseling means you have to be ready and willing to confront your own demons head on, to be honest with and about yourself, and to be unflinching as you probe into some of the darkest parts of your past. It's very different from the challenges of, say, an engineering degree. It's personal. Everything — including your interview that determines if you are accepted into the program, and your success in the program — hinges on your willingness to be vulnerable and to admit and address your biases and flaws. This, again, is something I was not ready for earlier in life. Now, however, I am not only ready for it, I am eager for the opportunity to grow.