Getting a graduate degree is a fantastic opportunity—and getting that degree while studying abroad takes the experience to the next level. By this time next year you could be in Spain, Japan, New Zealand, or the Netherlands, studying a topic you're passionate about and maybe paying a fraction of the cost of getting your masters in the United States.
But there are many logistics to consider before flying halfway around the world for your master's. This guide takes the mystery out of the process and provides actionable steps you can take to realize your dream of earning your master's degree overseas. By the end of this guide, you'll know how to zero in on the program that's right for you and you'll be prepared to navigate the process of applying abroad.
What You Need to Know: Earning Your Master's Abroad
You've made the decision to get your master's degree abroad, but what exactly should you do next? Check out the answers to some of the most common questions about earning your masters abroad. These answers will reveal everything you need to know, from how to apply for your visa to what your housing situation could look like.
What are the various types of study abroad programs?
There are three main types of study abroad programs: university-led, third-party programs, and direct enrollment. University-led programs are exchange programs between a university in another country and one in the United States. While more common at the undergraduate level, there are some excellent master's programs you can enroll in partly or fully abroad, such as Middlebury's graduate programs. With these programs, your university diploma comes from a university accredited in the United States. Similarly, third-party programs make the process easier, helping you navigate any challenges and providing an extra layer of support while you're abroad. However, applying through an American university or third party program can be expensive.
The most affordable type of study abroad option is to directly enroll with the university. If you want to go to Oxford University, for example, you would directly apply to Oxford as an international student. Along with a lower price tag, this option also gives you access to any resources offered by the international office at your university.
What does the application process look like?
Similar to U.S. applications, the process to apply will differ from one international university to another. When looking at schools abroad, pay close attention to what's required. Often universities have a slightly different process for international students. Some schools, such as the University of Amsterdam, tailor their international application process to be similar to the U.S. graduate school application. Applicants submit their transcripts, GMAT score, English language proficiency score, and answers to some questions.
Other schools, such as the University of Tokyo, have a very different process than what you find in the United States. While the University of Tokyo does want to see past transcripts, the school administers its own an entrance exam and judges international students the same as students from Japan. As you're learning more about what's required for the programs you're applying to, make sure you read up on applying as an international student, not a domestic one.
What does the visa process look like?
When you're looking at a university's website, check on the page for international students to see if the school sponsors student visas. Not all schools do, so this is an important piece of research. As you find universities that will sponsor students, check the visa application process in that country. While this will differ from country to country, in most cases you will need to pay a fee and apply for a student visa. Some visas, such as Spain's student visa, require you to be in the United States when you apply. Others, such as Portugal's student visa, require you to be in Portugal when you apply. Once you've been approved for a student visa, it's also good to check if you can work while studying. Most countries allow you to work part time, though some, like Japan, do not allow students to work at all.
How much money should I budget for moving, school, and living expenses?
The amount of money you need to budget differs greatly from country to country. The cost to study in a big metropolitan city like Berlin will be much different than at a university in the Australian outback. When you create your budget, factor in flights, passport, visa, tuition, and any student fees for access to campus resources. Additionally, do some research on the cost of living in the area where you will study. While you can find ballpark estimates for all these expenses from a Google search, the international office at a university can probably connect you with resources or current students who can provide a more accurate picture of expenses.
How can I make sure I am getting a quality degree overseas?
For some fields, such as medicine, getting a degree abroad will not allow you to practice in the United States. For fields that accept degrees from abroad, such as engineering and business, make sure your university is accredited and known for providing high-quality education and student services. Some schools abroad, such as Victoria University of Wellington in New Zealand, are accredited by U.S. agencies, which can add extra credibility to your degree if you apply to jobs in the U.S. after graduation.
How will I pay for school?
The cost of attending school abroad varies dramatically. Sometimes getting your master's degree abroad is cheaper than getting your master's in the United States. New Zealand and Europe have international fees that are subsidized by the government. Many German programs even offer free master's degrees to international students. Other places, such as the United Kingdom, tack on many international fees, making a U.K. degree more expensive than one in the U.S. To make tuition more affordable, consider applying for scholarships and fellowship programs. Many schools, such as University College Dublin, have scholarships specifically for international students.
Where will I live?
Finding an apartment in the United States is stressful. Finding an apartment abroad, often before you move there, is even worse. Luckily, many universities' international offices help international students find affordable housing around the campus. Often universities provide international students with both on-campus and off-campus housing options. For example,The University of Amsterdam has both on-campus and off-campus housing, though both fill up fast so the school recommends students apply months in advance. The University of Tokyo also offers several options. Depending on your price range, international students in Tokyo live either in dorms or in private apartments run by the university.
Can I work overseas while I study?
The answer—as with many of these questions—is that it depends. To figure out if you can work or not, check the conditions of the country's student visa. Most countries allow you to work part time. You might also be able to work remotely for a U.S. company while you're overseas, allowing you to work more hours at higher pay. Some fields where remote work is particularly common include digital marketing, software engineering, and business administration, though remote jobs are available in all fields.
Will I need to learn the language?
Learning the host country's language will be useful for getting around, but it's not required for all degrees abroad. Many universities around the world offer master's programs taught solely in English. This is especially common in Europe and Asia; in Latin America you might be required to take coursework in Spanish. Even if learning the language isn't required, it can help you connect with locals, navigate the country's public transit, and provide an all-around better experience. If learning languages isn't your thing, consider choosing a country where English is the first language, such as Australia or Canada. You can still have an amazing international experience, just without the language barrier.
What are some benefits of earning a master's degree abroad?
Having an international degree will help you stand out from other applicants when you're applying for jobs in the future. This is especially true for professions where international knowledge is required, such as international business. In general, corporations with international branches highly value a master's degree from abroad. Even if you don't want to get an international business job or work for a multinational company, getting your degree abroad highlights skills valuable to employers, such as adaptability, being a global citizen, and exposure to new perspectives. If you think you might like to work in the country where you're getting your degree, utilize your time abroad to network in the local community.
Deep Dive: 3 International Schools in Detail
Wondering what international schools are out there? To get you started on your search, we're highlighting three universities that provide high-quality education. While each university is on a different continent and in a unique campus setting, they all stand out because they provide excellent support for international students.

The University of Amsterdam offers over 200 master's degrees. Not only are these programs high quality, but they're also all taught in English. To apply to the University of Amsterdam, students must show that they have an undergraduate degree from an accredited university and that they took the GMAT. Each individual program has its own entry requirements, but the applications committee checks GMAT score, GPA, and English proficiency for all international students. You'll also have to apply for the Netherlands' student visa, which is good for up to five years and allows you to work 16 hours a week. Along with paying the €207 (about $210 USD) visa application fee, you'll also have to set aside money for tuition, which varies depending on what you study. Master's degree tuition at UVA for international students ranges from $15-20k annually though there are some master's degrees that can be completed in 1 year.
Additionally, you will need to think about cost-of-living expenses. Amsterdam is an expensive city so you can expect to spend around €2,000 Euros (about $1,023 USD) a month for rent and basic living expenses. The University of Amsterdam is accredited by the Nederlands-Vlaamse Accreditatie Organisatie. The school stands out for its support services, including academic counseling, library services, and resources specifically for international students.

Within the University of Tokyo, 15 graduate schools provide high-quality master's degrees and PhDs across disciplines. Some degrees are taught in English and others are taught in Japanese, so it's important to pay attention to the language of instruction when applying. For your application, you'll need to show that you have a valid undergraduate degree and you'll need to pass an entrance exam administered by the university. You'll also have to apply for a student visa, which allows you to stay up to two years but does not allow you to work in Japan.
Along with paying the 282,000 yen admissions fee (about $ 2115USD), you'll also have to pay tuition, which is 535,000 yen (about $4,017 USD) per academic year. You'll also want to set aside money for living in Tokyo, where the average cost of living is around $1,500USD per month if you live on campus. For accreditation, the University of Tokyo is recognized by the Ministry of Education, Culture, Sports, Science, and Technology of Japan. The school has an international support office that helps students acclimate to campus.

As the most renowned university in New Zealand, Victoria University of Wellington offers master's degrees in over 100 subjects. English is the native language of New Zealand, so there's no language barrier in the classroom or around campus. To apply, students need to demonstrate research experience, show their transcripts, and meet the specific program requirements. Students must apply for a student visa, which lets you work up to 20 hours a week. Along with paying the $207 USD visa application fee, students also need to set aside about $30,000 USD to complete their master's program depending on the field of study.
Additionally, you'll want to set aside $1,500 USD a month to live in Wellington, New Zealand if you plan to live in campus housing. Victoria University of Wellington is accredited in New Zealand and it's accredited by organizations in the U.S. and Europe. The university is known for providing a global education and excellent student support in the form of research grants, academic tutoring services, and resources designed specifically to help international students thrive.
Study Abroad Gut Check: Should You Stay or Should You Go?
Still wondering if getting your degree abroad is the right decision? If you're unsure, check out these five questions that can serve as a quick check of if you're ready to make the move.
Can I afford it? What are some hidden costs or other things I should consider?
Studying in a foreign country comes with obstacles; some of these challenges can negatively impact your wallet. Before going abroad, consider if you need travel or health insurance, to renew your passport, and any other aspects which might increase the cost. It's also important to consider the currency exchange rates; the U.S. dollar is stronger against some currencies, such as the Australian dollar, and weaker against others, such as the British pound. Doing your research in advance, adding up all of the costs of school plus additional living expenses and costs can help you determine if studying abroad will work for you.
Additionally, take into consideration whether you need to work while in school or not. Many students pay for school and living expenses partially by working. If you are unable to while studying abroad, it may be worth looking into other countries where your visa allows you to work. Or, if the cost of living and tuition is lower than the US this might be a consideration as well. Additionally, you might be able to find a remote job that will allow you to work from another time zone. With a little creativity, it can be possible to afford to study abroad.
Can you see yourself living in another country for an extended period of time?
Think back to past experiences abroad if you've had any. If you struggled with homesickness during a semester in Italy or struggled during a month-long immersion program in Costa Rica, getting your graduate degree in another country might not be for you. Before applying, ask yourself if you're comfortable being away from friends, family, and your community for one to two years. Sometimes getting out of your comfort zone can be a good thing. There are always reasons to miss home, but studying abroad can be the opportunity of a lifetime and give you experiences you might never have otherwise.
How prepared are you for culture shock? Can you get out of your comfort zone in order to make the most of the experience?
Some countries will have a bigger culture shock than others. Canada, for example, will be much more like the U.S. than China. It's important to keep your comfort level in mind when deciding where you want to study. Doing your research ahead, learning some basic language phrases, and studying up on the culture, the values, and what to expect in advance can help you better adapt when you arrive. Keeping an open mind and leaving expectations behind will help as well.
What do you hope to gain from the experience of studying abroad vs in the U.S.?
Make a list of the reasons you want to go abroad. These can range from academic reasons, such as studying under an internationally renowned professor, to your excitement about exploring a new culture and learning a new language. Or perhaps you hope that earning your MBA or another degree abroad will help set you apart on job applications in the future. Whatever your reasons, make sure you have a strong "why" when you make your decision. Otherwise, your experience might not deliver what you are hoping for. Additionally, studying abroad can be costly, so you want to make sure it's the right option for you before buying your plane ticket.
Am I choosing the right country/school to suit my needs and interests?
It's not enough to apply to any program, you want to make sure the program and the culture are a good fit. Consider your comfort level with the host country's language and culture and look closely at the academic program to make sure it suits your professional goals. Also, looking at the international program and the success rates of those student's post-graduation can be a helpful marker as well. Generally, you get out what you put in, and much of your own success will depend on you and your long-term goals.
Tips From an Expert: How to Study Abroad Like a Pro
Ever wonder what it would be like to study abroad in Colombia? We sat down with Ariel Sheen, who got his PhD in Innovation and Technology Management from Universidad Pontificia Bolivariana in Medellin, Colombia. Sheen discusses his study abroad experience and shares tips about how to study abroad like a pro.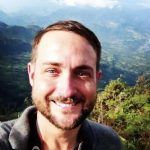 Ariel Sheen received a PhD in Innovation and Technology Management from Universidad Pontificia Bolivariana in Medellin, Colombia. His doctoral research was funded by the Colombian government, the Social Science Research Council, and George Mason University. Sheen has worked as a digital media strategist, data scientist, and business intelligence and management consultant. He has lived in Colombia, Spain, Czechia, and Hungary.
Q. Why did you decide to study abroad?
A: I applied to a program for foreign students to receive free advanced academic training in Colombia, and my application was selected. I received relocation costs, a full scholarship for my PhD studies, as well as a monthly living stipend and health insurance for my time in the program. I hadn't really considered studying in Colombia for that long—but this seemed too good an opportunity to pass up so I quit my job and moved to Medellin.
Q. What was the most challenging part of studying abroad?
A: Navigating bureaucracy and different professional and cultural norms. While Americans may think the magical realism in Gabriel García Márquez's 100 Years of Solitude is pure fiction, it's not. Colombia's system can be tricky to navigate as an outsider.
Q. How did you find housing abroad?
A: After realizing most of the companies with websites offering similar services charged nearly double the actual market price, I found housing through Facebook groups that listed apartments for rent.
Q. What do you wish someone told you before starting your degree?
I wish I'd made a greater effort to actively network with people employed at companies I want to work at in the U.S. before graduating. It would have better prepared me for landing a job in the field when I returned.
Q. Was your coursework harder or easier than you expected? What study strategies did you use to overcome challenging courses?
A: The coursework was neither harder nor easier than I expected, as I was already conversationally fluent in Spanish prior to moving to Medellin. I did not, however, have much exposure to technical engineering terms prior to the courses. I made numerous flash cards to help learn the terms and wrote small passages in a notebook using those words to make sure I absorbed the terms and their meaning.