One in four Americans volunteer in their communities—and the rewards of doing service-based work are numerous. Volunteering can help you feel more connected to your community and give you a sense of purpose. I can also help you to build your professional resume as well.
However, as a graduate student it can be difficult to fathom taking on another responsibility but, with some thoughtful planning, you'll find you can incorporate volunteer work seamlessly into your lifestyle. Volunteer work can pay off when it comes to supporting your mental health and reaching your career goals. Volunteering is a chance to pick up valuable skills in a low-pressure environment, plus a chance to meet some new friends along the way, too.
This guide breaks down the reasons to volunteer and shares tips on finding a volunteer opportunity that's right for you. Keep reading for a rundown on why and how volunteering can improve your life.
The Benefits of Volunteer Work
Volunteering certainly benefits your community. There is more to it than that, though. Whether you're looking to improve your employability, take time for yourself, or both, volunteering might be the answer. While you're doing good for others, you can also take care of yourself. Here are some of the ways that you benefit from volunteering during graduate school.
Build Your Resume
When it's time to enter the workforce, a stellar GPA will only get you so far. Volunteering is a great way to demonstrate real-world skills that employers are looking for. While volunteering, you'll develop interpersonal skills, subject expertise, and networking connections that can help you stand out.
Gain Valuable Skills
Sure, volunteering is all about giving back. But when you volunteer, you also gain skills and knowledge that you'll carry with you for the rest of your life. Successful people often cite volunteering as a formative experience that developed their leadership skills and gave them new insights into the world. You can even seek out volunteer opportunities that use technology and strategies directly relevant to your future career for on-the-job practice.
Get a Feeling of Fulfillment
Graduate students are constantly told to make time for self-care, and for good reason. What if we told you that volunteering counts as self-care? Research shows that volunteering benefits your physical and mental health. Doing good is good for you!
Take Time Out for Fun
"Fun" means different things to different people. But, no matter how you define it, there's a volunteer opportunity that you'll get a kick out of. If you like getting your hands dirty, consider volunteering at a community garden or a Habitat for Humanity project. What if video games are more your speed? There's probably a teen center with an Xbox looking for help with technology or looking to set up a gaming competition. If you need a break from people, plenty of animals need help too. Consider volunteering to walk dogs at your local animal shelter.
Meet New People
Many graduate students report feeling isolated during their studies. This can be especially true if you move to a new town for school. Volunteering is a great reason to take a break from your books and spend some time with like-minded folks. It can be hard to meet people off campus, but volunteering guarantees socialization opportunities.
Network
Maybe you feel like you have enough friends already. That's fine. But there are practical reasons to keep branching out. Volunteering in your field gives you opportunities to work with industry professionals and show off your skills. The connections you make when you volunteer could easily lead to job opportunities after graduation.
Pursue Interests Outside of School
Volunteering doesn't have to be all about beefing up your resume. Community service can provide an opportunity to switch gears and pursue a fulfilling activity completely unrelated to your degree. Especially if you volunteer off campus, the time you spend volunteering can be a great excuse to shut off your academic brain and relax a bit.
Types of Volunteer Opportunities for Graduate Students
If you're ready to volunteer, there are tons of opportunities that will mesh with your interests and schedule. But you also want to be sure that your volunteer time is valuable and fulfilling. So it pays to do a little research. Fortunately, there are plenty of excellent nonprofits out there, and they're easy to find. Below we'll outline some common categories for volunteer work to help you find the right fit.
Where to Look for Volunteer Opportunities
The perfect volunteer opportunity is out there for you. The big question is, how do you find it? Fortunately, after spending just a few minutes searching online it's easier than ever to connect with organizations that want your help. With a bit of research, you'll be able to identify plenty of exciting options. But haphazard research might leave you with information overload. If you're ready to volunteer and not sure where to start, we have some ideas.
Start at School
Most colleges are heavily invested in giving back to the community. To this end, your civic engagement or student learning offices likely arrange volunteer efforts and have a database of local organizations looking for help. In many programs, you'll also find that your professors have strong connections to nonprofits in their field and would be delighted to put you in touch with a like-minded organization.
Contact the Nonprofit Directly
Step one: Load your search engine of choice. Step two: Search "nonprofit organizations near me." And just like that, you're connected with dozens, if not hundreds, of organizations that would welcome your support. Find groups that interest you and reach out directly. They'll be delighted to hear from you.
Check Local Government Websites or Job Boards
Even small towns like Boulder City, Nevada, maintain lists of volunteer positions. We're willing to bet your local government has some as well. Your local newspaper or weekly could be helpful too; even if you don't find help-wanted ads for volunteers, you may learn about cool organizations in your area. You can also search social sites such as Nextdoor or Reddit for calls for volunteers or to learn about events or projects in your area.
Check out These Online Resources:
Balancing Volunteer Work with School
Volunteering can be a rewarding way to spend your free time. But you only have so much time to give. With everything else going on, it can be easy to overcommit. Here are some of our top tips to help you seamlessly incorporate volunteer work into your busy schedule.
Be Honest About How Much Time You Can Give
When you're inspired about a cause, it's easy to imagine dedicating all your free time to volunteering. Unfortunately, that usually isn't a realistic goal for graduate students. With the other demands on your time, you probably won't be able to spend as much time as you'd like participating in volunteer work. That doesn't mean you can't make a difference though. No matter which organization you work with, they'll be happy with the time or resources you offer.
Remember to Take Care of Yourself
Many volunteer positions can be emotionally or physically draining. But because the causes that volunteers support are so important to them, some people feel selfish for stepping back to take care of their own needs. However, to do your best work in the community you need to show up as your best self. So, when planning your volunteer schedule, be sure to build in some time to decompress, rest, and relax between shifts.
Prioritize School and Your Main Responsibilities
There are only so many hours in a day, and you only have so much energy. It's great that you want to use some of that time and energy to help others. But you also have to be realistic. You won't be doing yourself any favors if your volunteer work leaves you burned out and unable to focus on work or school. When planning your schedule, look for ways to incorporate volunteer work without stealing time from essential responsibilities.
Stay Organized
As a busy graduate student, you can't afford to drop the ball. When you add new commitments, such as volunteering, make sure you have a plan to keep track of your schedule. You can use an online calendar or a classic day planner to visualize your assignments, appointments, daily tasks, and volunteer time. You might even want to schedule in blocks of study time to make sure you don't get overbooked. Having an easy way to see the big picture can help you keep things balanced.
Learn to Say "No" to Unnecessary Commitments
If you have trouble saying "no," you aren't alone. There will always be more volunteer opportunities than volunteers, so expect that people will ask for as much of your time as possible. You know that you only have so much to give, and you're allowed to set boundaries around your time. Saying "no" when you need to is the best way to ensure that volunteering is a sustainable activity for you.
Reassess if Anything Important Suffers
Maintaining a stable work-life balance is hard for everyone. When you throw grad school in the mix, staying balanced can feel like its own full-time job. Expect demands on your time will ebb and flow throughout the course of your program and that your schedule will change each semester. It's ok to adjust your volunteering commitments to make them work with the rest of your responsibilities. If you start feeling signs of burnout, evaluate if it's time to take a break. You can always pick volunteering back up when you have more space.
Questions to Ask Yourself
At this point, you know that finding the right fit is essential to successful volunteering. But it can be hard to balance your nonprofit aspirations with reality. Before you commit to a new post, ask yourself these questions to make sure you're on the right path.
#1 – What kind of experience are you looking for?
There is no one-size-fits-all volunteer position, so it's important to take some time to think about what you want and what works with your schedule. For example, do you want to work in the community or travel abroad? Would you rather work with people or behind the scenes? Do you want to do work that aligns with your studies or explore something new? The answers to these questions can guide you to fulfilling, sustainable opportunities.
#2 – How much time do you have to give or want to give?
You're busy, and there's only so much time in the day. This is why you need to be realistic about how much you can commit and when. For example, it might be nice to have a few hours a week blocked out to work at a local organization. It guarantees a study break and a change of scenery. For others though, regular volunteer shifts may not be possible or enjoyable. If that's the case, consider volunteering for one-time events or picking up projects on your breaks.
#3 – What do you hope to gain from the experience?
There are no wrong answers here. Some students volunteer to build job skills, network, and flesh out their resume. Others prefer to dedicate their time to a cause that aligns with a hobby or nonacademic interest. But it's important to be clear about your goals. If your goal is to develop organizing skills, walking dogs at the local animal shelter probably won't get you there. Similarly, if you view volunteering as self-care, traveling to a disaster zone might not meet that goal.
#4 – What type of volunteer work fits best into your school schedule or school path?
If it's not clear already, you have options. When you're evaluating opportunities, don't overlook your current or long-term school plans. Are there opportunities that work with your plans? Or are you willing to make big adjustments for major commitments like joining the Peace Corps?
#5 – Do you need to earn school credit?
Many master's programs allow students to do internships with nonprofits for course credit. This can be a great way to get more service in when time is tight. However, if you're trying to get school credit, your options may be more limited. Work with your advisor and administration to ensure that the position you're considering will qualify.
#6 – How does this volunteer work fit in with your long-term goals?
When we talk about long-term goals, we aren't just talking about your career. You need to consider if and how volunteering can help your future job search. But other long-term goals might be learning about a cause or expanding your community. And if you're excited about volunteer work but it only fits your short-term goals, that's fine too.
#7 – Is it something you think you will enjoy and will serve a purpose in your life?
Volunteering is usually talked about as something we do for others. But it's also something you do for yourself. Although you can do important work at any number of organizations, you'll be most impactful in positions that you enjoy and find fulfilling. If you find your work meaningful, you can avoid burnout and will be able to make more time for the cause.
Resources for Volunteering
If you're ready to dive deeper, we can help you take the next steps. We've put together some high-quality resources to help you identify great opportunities and thrive in your new position.
Interview with a Volunteer Coordinator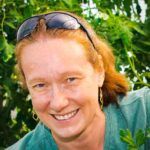 Lynn Pierson started her career at Bucknell 16 years ago with a position in the Office of Housing and Residential Life. In 2010 she became Assistant Director for Community Service in the Office of Civic Engagement and was instrumental in overseeing the Community Harvest Hot Meal Program, Snack Pack Program, and other local outreach programs. She went on to serve as the Associate Director for Community Engaged Leadership and was the Internship Director. Most recently, she has become the Director for the Office of Civic Engagement.
Q. Why should I make time to volunteer during grad school?
Volunteering offers career skills, or a way to find out what you are passionate about. When you are volunteering, you have more room to explore since you don't have to worry about grades or anything like that.
Q. What are the best ways to find volunteer opportunities?
A lot of schools are going to online platforms like Helper Helper to connect students with volunteer jobs. At a minimum, most schools have a list or database of local organizations. Volunteer Match, your local Community Action Agency, and United Way are good resources. You can also just Google nonprofits in your area and reach out to organizations directly.
Q. Is it better to volunteer through a program with my school?
Not really, you can have great experiences either way. It depends what supports are in place. If your school has a great program, it might be easier. If they don't, finding opportunities on your own is easy to do also.
Q. Are there any organizations or agencies that you would recommend for graduate students who are interested in volunteering internationally?
Some schools' global education or study abroad programs may have partner organizations, so you can check there. Amizade is also a great website for vetting organizations and finding international positions.
Q. Is it better to participate in volunteering that aligns with my schoolwork or use volunteering to give my mind a rest?
Many students prefer to do something outside their studies to get a break. For example, we have plenty of students who volunteer on our school's farm for a reason to get outside and get some fresh air. But there are others who really want to build some extra skills and work with like-minded people. You can also learn skills relevant to your work even if you're not volunteering in the field. And your volunteering can be a mix of the two. The projects you pick change depending on what you need in your life.
Q. What types of skills or experiences can I gain through volunteering, and how can I highlight these on my resume or CV?
It really depends on what your end goal is. Some folks are interested in highlighting things like group organizing or activism. For other people it can be basic stuff like learning specific software that does budgets. It's really personal.
Q. How can I balance my volunteer work with my coursework and other commitments as a graduate student?
When I was in grad school it took a while to identify the ebb and flow of my schedule. It took me a while to figure out when and how volunteering fit in. When I see folks get overcommitted to volunteering right away, that can be a problem. Take your time to figure out what and how much you want to do. You can always change your volunteer commitments if you need to.
Q. Are there any specific volunteer opportunities that are tailored to graduate students who are interested in social justice, environmental sustainability, or other specific causes?
I think some roles in fields like social justice or counseling that require additional certifications or language skills might be better suited to grad students. But most folks are happy to take anyone who wants to work hard and be part of the process.
Q. How can I connect with other graduate students who are interested in volunteering or who have already taken part in volunteer projects?
Especially in small programs, many grad students tend to cluster within their major and build connections that way. There are probably ways to connect nationally online too.
Q. Are there any resources available to help me reflect on my volunteer experiences and connect them to my academic and career goals?
A lot of students find journaling to be helpful for this. Some of the software programs that match
volunteers also have reflection tools to help you process your work. If your school has a career counseling center, they can also help you identify ways that your volunteering matches up to your other goals.