Diversity, according to Harvard University, is the "condition of being different or having differences." Our society is certainly growing increasingly diverse — in fact, according to recent data, only 10% of Baby Boomers were comprised of two or more ethnicities, while 53% of Gen Z and younger fall into this category. And the United States Census Bureau found that the multiracial population increased from 9 million people in 2010 to 33.8 million people in 2020.
Unsurprisingly, research routinely demonstrates the value of diversity in creating a strong, vibrant and creative society, which also translates to higher education. Clearly, you'll benefit from finding a college that values diversity, equity, and inclusion (DEI) on campus — one that supports students who hail from a variety of backgrounds. This guide will help you further explore the benefits of DEI in education and show you how to identify schools that are prioritizing inclusivity. You'll also discover resources to explore and an insightful interview with a DEI expert. Keep reading to gain a deeper understanding of this increasingly relevant — and vitally important — social topic.
Diversity on College Campuses
In an increasingly diverse society, institutions of higher learning that fail to actively foster diversity, equity, and inclusion will fall behind. Therefore, it is in their best interests to diligently pursue measures that make higher education welcoming and accessible for all. However, this is not a simple task. There are many interrelated facets to creating such an atmosphere, such as encouraging diversity in the classroom, offering diversity training to educators, and enacting DEI policies. In the section below, you'll learn about how these aspects and more are critical for supporting diverse student bodies.
Benefits of a Multicultural & Diverse Student Body
As you've learned, fostering student diversity is a smart (and ethical) move for colleges, but diversity is just as valuable for the educational experience itself. Attending a university that prioritizes diversity can actually help all students experience future success. In fact, there are a multitude of benefits that students experience as a result of attending class alongside people who hail from a wide variety of backgrounds. Keep reading to learn about just a few of these positive effects.
How to Find Diverse Master's Programs
Although the importance of attending a school that values and encourages diversity is evident, you will still have to conduct some research to determine whether your school of interest is doing its job to promote DEI. There are many steps you can take to assess this, but the bottom line is that you'll need to do some worthwhile homework. Keep reading below to find out what to look for in a master's program to determine if it has the diversity and inclusive atmosphere you're seeking.
Resources & Support for Diverse Students
Even if your school is excellent at implementing DEI measures, it never hurts to seek additional support. Fortunately, if you are a student from a diverse background or underrepresented group, tons of resources are available to further facilitate your success. In the section below, we've compiled a list of just a few of these helpful organizations, websites, podcasts, and more. Check them out to learn how they can assist you.
Interview with a DEI Expert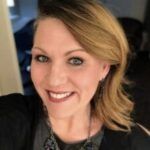 Amanda Knapp, Ph.D.is the Associate Vice Provost and Assistant Dean, Undergraduate Academic Affairs, University of Maryland, Baltimore County. Dr. Knapp earned a B.S. in Business Administration with a focus on Human Resources Management as well as an Ed.M. in Education with a focus on Higher Education Administration. Dr. Knapp also holds a Ph.D. in Education Policy from the University of Maryland, College Park where her research examined the relationship between best online instructional practices and undergraduate student perceptions of instructor credibility. As a Dean in Higher Education, Knapp is committed to bridging the equity divide.
What are some effective ways to engage students in diversity and inclusion initiatives on campus?
Diversity and inclusion initiatives must be something that is embedded in the culture of a university and a value that is embodied by the entire community. It should not be a one-off event that students are asked to participate in but rather the core of every interaction and seamlessly weaved throughout the student experience. At the University of Maryland, Baltimore County (UMBC), for instance, "we value each other as whole people, and we come together to learn, solve problems, create new things, and just have fun." The vision of UMBC is as follows which is at the heart of our work and the expectations of every community member:
Vision: Our UMBC community redefines excellence in higher education through an inclusive culture that connects innovative teaching and learning, research across disciplines, and civic engagement. We will advance knowledge, economic prosperity, and social justice by welcoming and inspiring inquisitive minds from all backgrounds.UMBC has an Office for Equity and Inclusion as well as an Inclusion Council for instance – other campuses may have something similar.
How can universities collaborate with community organizations to promote diversity and inclusion?
If civic and community engagement is at the heart of a university, as it is at the University of Maryland, Baltimore County, natural and authentic partnerships can be formed. It is about both welcoming and weaving the community and external partners into the fabric of our work on college campuses to ensure that all students, regardless of differences, see the university as a place that not only welcomes diversity and inclusion but lives it and encourages it – through admissions, internship/research opportunities. Place priority on creating partnerships, external to the university, that involve diverse stakeholders to create key pipelines for knowledge and growth.
What steps can universities take to address the intersectionality of diversity, including issues of race, gender, sexuality, ability, and socio-economic status?
When we talk about equity and inclusion it means that we must recognize that we do not all start from the same place. Every student has a story that is unique based on race, ethnicity, socioeconomic status, sexuality, gender, physical and mental abilities and all of the intersectionality's. As we welcome students into the higher education community, recognizing and appreciating these differences, it is our responsibly to make the necessary adjustments to level the playing field and break down barriers to success. This requires empathy and understanding and commitment to providing a steadfast safety net (i.e., academic support, financial support, etc.) to address the imbalances. At UMBC, I am responsible for bringing together an Academic Care Team for instance that centers the student and an assigned Academic Advocate at the center.
How can universities work to create a more inclusive campus environment for individuals with disabilities?
I've copied information below from our Student Disability Services (SDS) office at UMBC as this summarize ways to create a more inclusive campus for students with disabilities quite well. I guess the first point to make is that universities should make sure that students have a resource like SDS.
"Research has shown that equity gaps are more likely with traditional assignments such as exams and papers." Other ways that campuses can create a more inclusive campus are through the curriculum. Make sure that it is accessible in a variety of formats, give students options about how they learn best.
How can universities foster a culture of inclusivity and respect among all members of the campus community?
Create spaces (focus groups, task forces, brown bag lunches, etc.) for authentic and open conversations that involve a wide array of individuals from across the campus community who can share input and ideas from varying perspectives. Ensure that there are reporting mechanisms in place to promote social justice and processes that can quickly address inequities.
What strategies can universities use to promote diversity and inclusion in leadership positions?
There are a few things that I believe universities can do to promote more diversity in leadership, including:
Examine hiring practices and conduct salary studies to address inequities
Incorporate DEI efforts into performance evaluations
Encourage professional development for continuous growth opportunities
Reward and recognize successful DEI efforts to demonstrate value and priority
How can universities address systemic issues of inequality and injustice in their policies and practices?
Make training on DEI mandatory for all students, faculty and staff – everyone on campus! Conduct an inventory of departmental and university wide policies as part of an equity review. Provide adequate funding for DEI initiatives. If you want to know what a campus cares about, look at their budget!
How can universities support and empower underrepresented groups on campus?
Host focus groups and surveys to gather student feedback regarding their experiences in and out of the classroom. Collect and examine disaggregated data to determine who is succeeding and who is not. Develop intentional strategies to conduct outreach to provide support to all students, even if the data outcomes include just a few students. At UMBC, I oversee an Academic Advocacy program where each student has an assigned Academic Advocate who is their champion to help resolve any institutional or personal barriers that may impact timely degree completion.
What role can student organizations play in promoting diversity and inclusion on campus?
Create opportunities that are free for students to participate in as well as accessible (variety of offerings at different times of day and also virtual.) Student government can create mechanisms to collect input from the broader student community and ensure that their voice is at the table with campus leadership. Students must leverage these opportunities when given a seat at the table and leadership needs to make sure there is always a seat!