A graduate degree can be key to elevating your professional standing as a nurse and moving into an area of specialization. Whether you want to go into adult-gerontology, pediatrics, nursing informatics, psychiatric mental health, or another area, earning a master's degree in nursing is a necessary first step. Carving out enough extra time to do this in person can be challenging, especially if you're currently working. Online MSN programs streamline coursework by offering much-needed flexibility. But where do you begin and what factors should you consider? This guide highlights the year's best online nursing master's programs to help you find one that matches your specific career goals, budget, and study schedule. You'll also learn more about specialization options, get answers to commonly asked questions, and find other helpful information. Get started on your path towards earning your MSN online with our list of top-ranked programs below.
Top 50 Online MSN Programs for 2023
In-Depth Look at 3 Accredited Online MSN Programs
While college rankings lists are a great place to start your search for quality online MSN program, it can also be useful to take a deeper look at individual programs to get a better sense of what a quality program looks like. We've profiled three top-tier colleges with accredited online MSN programs across multiple specializations below. See what they have to offer and use them as a benchmark against other schools that are on your list.
Duke University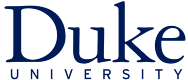 Duke University's fully accredited master of science in nursing offers an online pathway to professional advancement that involves 42-49 credits. The school administers its curriculum using online tools, though some components require on-campus activities at least once per term. These activities include multi-day intensives, simulations, and other face-to-face interactions. Duke offers MSN concentrations in a range of areas such as adult-gerontology, health informatics, pediatrics, psychiatric mental health, and women's health. Students can also select an additional specialty certificate depending on their interests.
Courses for this online master's in nursing include study design, evidence-based practice, population health, and professional transitions. Duke requires 11 credits of clinical courses as a final culminating preparation. Most students complete these credits in clinical residency with an experienced clinician who shares their area of expertise.
All students enjoy access to Duke's cutting-edge nursing resources, including the Institute of Educational Excellence and two centers for nursing research and discovery.
University of South Carolina

The University of South Carolina's College of Nursing offers multiple online master's programs. Students without a baccalaureate background in nursing can enroll in a 76-credit entry to practice nursing program, which occurs across five consecutive semesters and prepares you for the National Council Licensure Examination (NCLEX) exam. Those with a nursing background can earn an online master's in nursing that requires 30-47 credits and includes specializations in family nurse practitioner, adult-gerontology acute care, psychiatric mental health, nursing administration, and nurse informatics.
The school delivers all educational courses entirely online using flexible and accommodating learning tools so students can access the material whenever they choose. Clinical rotations and immersive skill-building experiences take place in face-to-face settings that reflect real-world working conditions. Courses explore subjects like pharmacology, advanced health assessment, pathophysiology, and diagnostic interpretation. Students must complete either a 3-credit applied research course or a 6-credit thesis course prior to graduation.
Drexel University
Students in Drexel University's online MSN program complete courses allocated across four 10-week quarter terms. The program involves 45 total credits and offers five different specializations: clinical nurse leader; leadership in health systems management; public health nursing; nursing education; and quality, safety, and risk management in healthcare.
Students progress through the same set of core courses regardless of specialty and explore topics like ethical decision making, research methods, program evaluation, and quality healthcare delivery. The course of study concludes with capstone components specific to each student's area of expertise. In most cases, these immersive and integrative experiences occur in-person at an approved location. Drexel stands apart from other online MSN programs by offering special, locked-tuition rates for students who complete their studies within three years.
Advantages of Earning a Master's in Nursing Online
Pursuing your master's in nursing online offers advantages beyond flexibility, convenience, and affordability. These programs allow you to broaden your professional medical circle. They also help you identify where you want to make lasting contributions beyond the realm of basic nursing care. Additional advantages include:
Numerous Paths

One key benefit of online MSN programs is that they support multiple paths for students and working professionals at various stages of their careers. The next section details this a bit more, but if you're worried you may not meet the qualifications, fret not; all you need to do is find the program that meets your needs.

Multiple Accommodations

These programs accommodate multiple needs, including online coursework, supervised fieldwork, and clinical rotations.

Specialized Study

If you're ready to pursue an online master's in nursing, you may already know where you want to specialize. If you don't, that is perfectly fine! Most programs enable you to explore and discover where you fit into the many focused areas within the nursing profession.
Types of Online MSN Programs
There are multiple programs to choose from when determining which master's in nursing online best fits your profile. Here are a few of the most common:
BSN to MSN Programs

This program operates similar to the traditional undergraduate-to-graduate process in other fields. Students deepen their prior set of skills and knowledge and often take on an additional area of expertise in an advanced practice. This is a great option for those holding an RNs or a BSN degree and looking to expand their professional profile.

Direct-Entry MSN Programs

Designed for career changers and those with undergraduate credentials but no nursing experience, this path results in an advanced nursing degree with licensure readiness. Some programs may award a BSN and an MSN, while others confer an MSN only. Students do not need a bachelor's degree in the healthcare field for admission.

RN to MSN Bridge Programs

This option works best for RNs who possess a diploma or an associate's degree but do not have a bachelor's degree in nursing. These programs allow students to earn both a BSN and an MSN in less time and at cheaper rates than earning both credentials separately.

MSN/MBA Dual Degree

An ideal path for business-minded individuals, this route explores the intersection between management and healthcare delivery. It qualifies students for leadership roles in healthcare administration and offers preparation for industry certification as a nurse executive. Like the above bridge program, you can earn both degrees faster (and cheaper) than you would separately.
Specialization Tracks in Online MSN Programs
Specialization is a key component of nursing study at the graduate level, and most programs extend multiple options. Areas of specialization like the ones listed below enable you to concentrate studies in areas that support your long-term professional goals. These specializations often correlate with prominent career paths in nursing. They also help you further solidify your skills and reinforce your qualifications as a desirable job candidate.
Family Nurse Practitioner

Nurses in this area develop specialized skills in providing care to children and adults in family-focused settings. They build expertise in health promotion and health education and focus on helping people from diverse backgrounds achieve wellness. This is a primary care concentration in most programs, though some may offer an acute care option.

Nurse Informatics

This specialization focuses on how to manage healthcare data in ways that support clinical practice and improve delivery outcomes. It develops dual expertise in nursing care and information science, opening the door for leadership roles in clinical analysis, data management, and healthcare technology. Depending on the program, students may also receive training in program design.

Psychiatric Mental Health

This concentration prepares nurses to provide mental healthcare using behavioral and neuroscientific principles. It looks at contributing factors often rooted in trauma and develops additional skills in psychotherapy, consultation, and psychopharmacology. In addition to core coursework, students receive intensive instruction in therapeutic modalities, intervention techniques, and diagnostic interpretation.

Adult-Gerontology

Some online nursing master's programs split this specialization in two (primary or acute care), while others integrate the two approaches. Either way, students develop the skills necessary to serve older adults with complex needs in a range of care settings. Courses examine assessment and clinical decision-making methods along with diagnostic approaches and long-term treatment planning.

Nursing Administration

This concentration aligns quality healthcare delivery with principles of organizational leadership. It looks at strategic planning for healthcare professionals along with budgeting, employee training, and public policy. Graduates with this specialization stand fully prepared for leadership and management roles in large nursing facilitates.
What You'll Learn in Online MSN Programs
Curriculum components are almost as numerous and diverse as the number of available programs themselves. Every master's in nursing online course of study adopts an approach that is consistent with the larger school in which it is situated. Variation like this is a good thing.
You'll learn how to develop and assess evidence-based healthcare practices that are applicable in a variety of contexts. You will also cultivate core skills in clinical reasoning, health system management, and wellness education. You can always check individual program pages for curriculum specifics, but once you enroll you'll likely take classes similar to the ones listed below.
Popular Courses
Evidence-Based Practice

This course develops core competency in assessing and mobilizing research evidence into nursing practice in applied contexts. Nurses in training learn to identify practice questions and analyze researching findings that enhance healthcare delivery and professional expertise. Students also learn to select appropriate research methodologies for the question or problem at hand.

Advanced Pharmacology

Students in this class learn about a variety of pharmacologic therapies used in healthcare. The course looks at diagnostic and management techniques, as well as common treatment plans informed by evidence-based practice. Additional topics may include clinical pharmacology, parametric monitoring, and basic pathophysiology.

Biostatistics

This course builds a foundation in biostatistical analysis and focuses on the role it plays in public health and healthcare delivery. Students develop proficiency with the statistical techniques used to analyze health data by examining multivariable methods, probability theory, sample-size determination, and hypothesis testing. Most versions of this class do not require quantitative prerequisites.

Epidemiology

This class focuses on the main methods used in epidemiological research and looks at how these methods promote health and prevent diseases. Students assess contemporary case studies to identify contributing risk factors based on population differences. They also develop research proposals with special emphasis on the research's implications for quality healthcare delivery.

Advanced Healthcare Assessment

In this course, students draw on clinical experience to build core skills in health assessment informed by cultural, ethnic, environmental, and genetic factors. The class focuses on how to conduct and evaluate effective patient-centered care. Students also learn how to adopt appropriate techniques in communicating care plans to different audiences.
The Importance of Accreditation for Online MSN Programs
What You Can Do with a Master's in Nursing
Earning an online master's in nursing opens up new career paths with higher earning power and increased professional responsibility. Developing additional skills and deepening your knowledge means you will be a more versatile and desirable job candidate. Most graduates move into specialty, management, or mid-level roles.
The careers listed below do not exhaust all the job possibilities for graduates with an MSN degree but they do demonstrate the breadth of this degree. Whether you're looking to go into education, administration, or advanced practice, these professions typically require an MSN.
Nurse Practitioner
As a type of advanced practice registered nurse (APRN), nurse practitioners provide primary and specialty care to groups and individuals. They assess patient conditions, offer advice on how to enhance health, and discuss ways to promote wellness. Most nurse practitioners work with specific populations and focus on one of the above specializations.
| 10th Percentile | Median Annual Pay | 90th Percentile |
| --- | --- | --- |
| | | |
Nurse Anesthetist
Nurse anesthetists administer anesthesia before surgical procedures, monitor vital signs throughout, and help patients recover when the operation is complete. They adjust anesthesia levels as needed and communicate with patients about medication and proper dosage. They may also offer emergency care services and provide pain management when necessary.
| 10th Percentile | Median Annual Pay | 90th Percentile |
| --- | --- | --- |
| | | |
Nurse Midwife
As a type of APRN, nurse midwives offer care to women. Most conduct gynecological exams, offer prenatal care, and coordinate family planning services. In some cases, they may assist with or oversee childbirth and emergency care. They also offer advice and education on sexual and reproductive health.
| 10th Percentile | Median Annual Pay | 90th Percentile |
| --- | --- | --- |
| | | |
Medical and Health Services Manager
Sometimes called "healthcare administrators," these managers direct medical facilities and coordinate care services at the executive level. They use their knowledge of healthcare delivery, as well as health policy and regulation, to develop organizational goals and improve outcomes. They may also engage in staffing and recruitment efforts from time to time.
| 10th Percentile | Median Annual Pay | 90th Percentile |
| --- | --- | --- |
| | | |
Nurse Educator
Nursing teachers and instructors help train new generations of nurses and healthcare professionals. They work in clinical settings to model best practices and in classroom environments to develop the skills and knowledge necessary to provide quality care. Some may also engage in research specific to their expertise.
| 10th Percentile | Median Annual Pay | 90th Percentile |
| --- | --- | --- |
| | | |
Costs and Financial Aid for Online Nursing Master's Programs
Expenses for programs at this level are always a big concern. The good news is there are quite a few financial aid opportunities out there if you know where to look. Many online nursing master's programs programs offer scholarships to incoming students based on academic merit or financial need. Some private businesses and organizations within the healthcare industry also give awards. If you're already a working healthcare professional, it's worth checking with your employer to see if it offers financial support.
The table below paints a broad picture of what you can expect these programs to cost. As you can see, tuition rates vary widely depending on the type of school and where you live while studying.
What Your Online Master's in Nursing Could Cost
School Name
No. of Credits
Cost/Credit
Est. Total Tuition Cost

$715/credit
(in-state)
$1,603/credit
(out-of-state)

$32,890
(in-state)
$73,738
(out-of-state)
Frequently Asked Questions About Online MSN Programs
What are the admissions requirements for an online master's in nursing?
Admissions criteria for online MSN programs vary more than most other fields. The requirements largely depend on the program. The list below contains basic requirements commonly shared across programs, but you should always double-check with the school's admissions department before moving forward.
Completed application form with biographical information
Copy of your current RN license (depends on the program)
Letters of recommendation from past instructors, mentors, or supervisors
Official academic transcripts with a competitive GPA
Resume
Written statement of purpose that details your qualifications and career goals
In terms of deadlines, most programs offer multiple dates. Some may accept applications on a rolling basis throughout the year. Some may also require an interview as part of the process.
How long will it take to finish my master's in nursing online?
As with the variability of admissions requirements, so too are timetables for completion. Many online MSN programs deliver programming on a three-year cycle, expecting most students to finish within that timeframe. Several factors can affect this. If you're more established in your career or transfer credit, you may be able to finish faster depending on the program. If you lack initial credentials (like a BSN) or need to study part-time, you'll likely extend your time in school.
Can I earn a master's in nursing 100% online or do I need to visit campus?
Online nursing master's programs are hybrid by nature. This means you receive all didactic course material entirely online, often using convenient learning tools accessible anytime, anywhere. Because nursing is an applied field with hands-on demands, you will need to complete several components in person once coursework is complete: usually clinical rotations or a supervised practicum. Most schools offer flexibility on this and will let you make arrangements in your local area or even integrate your current work situation, if applicable.