Are you a recent criminal justice graduate looking to stand out in your job search? Have you been in the criminal justice field for a while and are looking to advance to a leadership position? Are you a professional wanting to develop expertise in a specific part of the criminal justice field, such as juvenile justice, corrections, parole and probation, and more?
If any one of these scenarios applies to you, earning an online criminal justice certificate can sharpen your skills, advance your knowledge, and provide the training you need to move to the next level. In most cases, these flexible and affordable programs can be completed in about a year — all while working full-time and balancing family responsibilities.
While this sounds great, it can be difficult to know where to start. What online criminal justice programs are available? How do you choose the one that's best for your career goals and lifestyle? This guide was created to help you vet available criminal justice programs online, including some specific courses you may be required to take, available specializations, and careers you may qualify for after earning this credential.
College Spotlights: Best Graduate Criminal Justice Certificate Online Programs
While the best-in-class online graduate certificate programs in criminal justice all boast distinct advantages, they also have a few crucial factors in common, including their student-centric approach to learning, affordability, access to financial aid, flexibility, and accreditation status. You can rest assured that every school on this list meets the highest standards in all these areas. Are you ready to find out more about these programs and advance your career in criminal justice? Start by learning about three of our top-rated programs below. This is only a preview of our full rankings, so be sure to check back to see which other schools made the list.
City University of New York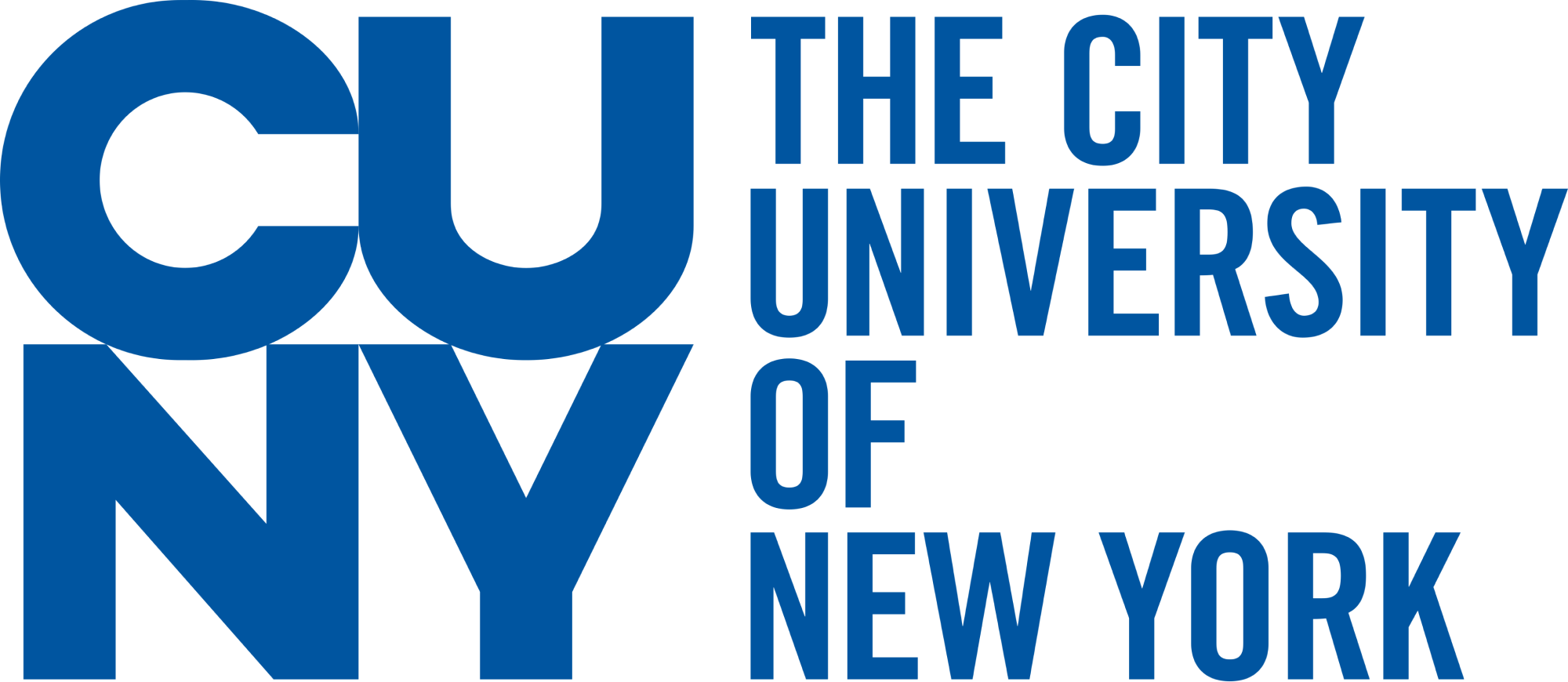 City University of New York's John Jay College of Criminal Justice offers two graduate certificates in criminal justice that you can earn entirely online. Students looking to earn the Advanced Certificate in Criminal Investigation learn how legal and ethical standards are applied to criminal investigations and how these standards have been used in specific cases.
The college also offers an Advanced Certificate in Terrorism Studies, where students learn the causes of terrorist activities, how law enforcement and the justice system handle such acts, and how they can be prevented. The program also covers organized crime, worldwide violence, and the relationship between social movements and terrorism.
Completing the required 12 credits in both of these online criminal justice certificate programs takes one year. Applicants must have a bachelor's degree and at least a 3.0 GPA in their undergraduate work to be admitted to either program.
Sam Houston State University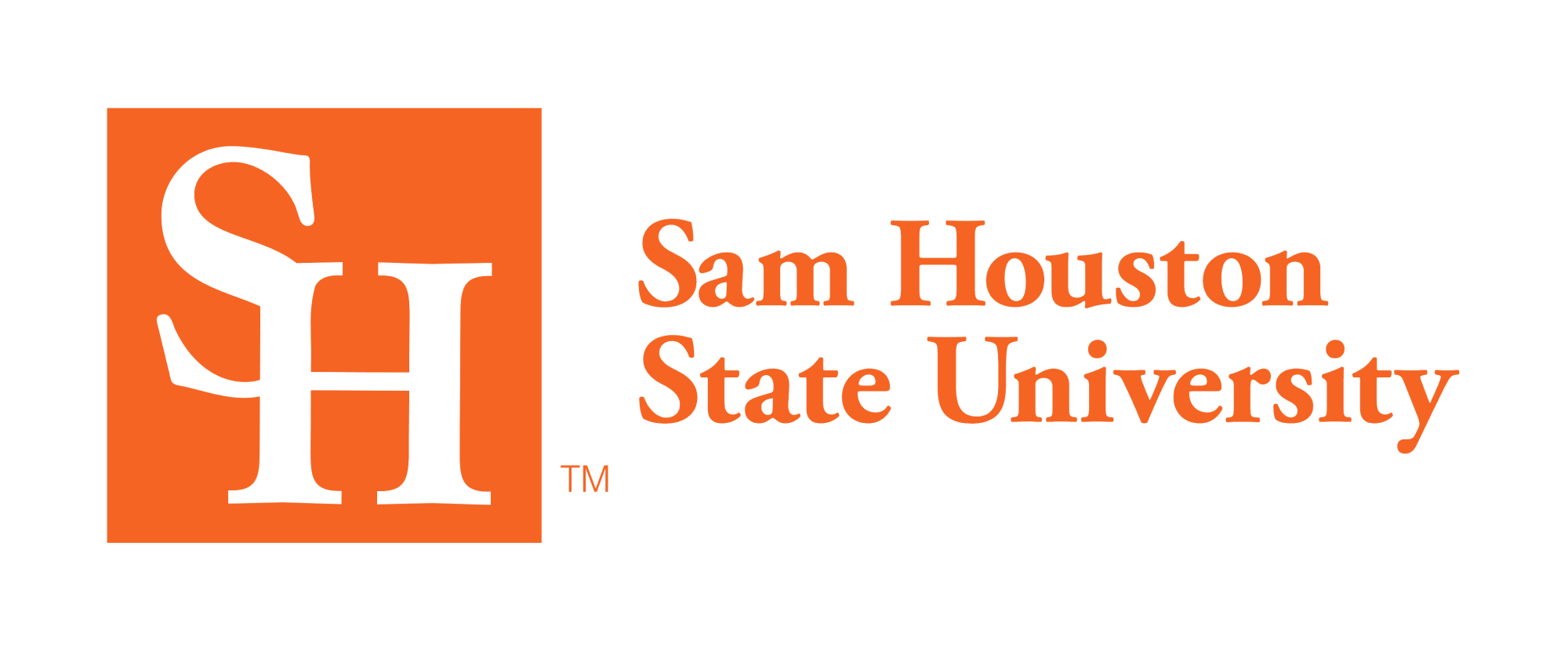 Sam Houston State University offers an online graduate certificate in criminal justice leadership and management designed to provide the advanced skills and knowledge people need for professional growth and career development in law enforcement and the criminal justice system. This 18-credit certificate, which takes one year to earn, has coursework that covers management principles and how criminal justice agencies operate. The curriculum also addresses psychological principles those in criminal justice leadership roles should understand and the advanced communication skills they must possess to be successful.
Students take classes covering policing, corrections, and resource development. Instructors teach advanced research methods, including how criminal justice research is designed, conducted, assessed, and used to make decisions in the workplace.
To be admitted into Sam Houston State University's online criminal justice graduate certificate program, prospective students should have an undergraduate degree from an accredited college or university, at least a 3.0 cumulative GPA, and work experience at a criminal justice agency.
Boston University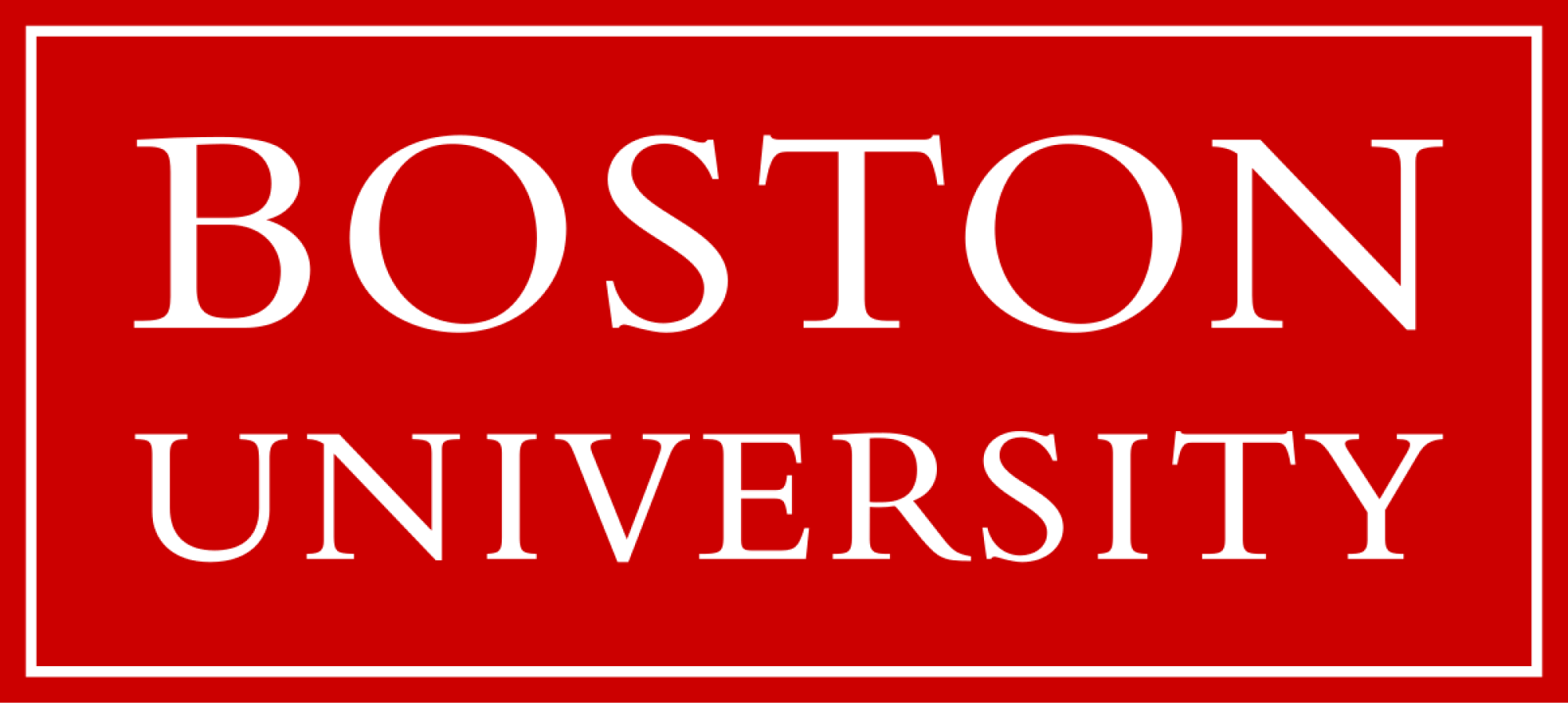 Boston University offers an online criminal justice graduate certificate program through its Metropolitan College. The curriculum is designed to prepare students for the challenges professionals face in the workplace today and the criteria used to evaluate the effectiveness of criminal justice programs and policies. Specific coursework covers juvenile justice, cybercrime, terrorism, and forensic behavior analysis.
In addition, students learn how to help the victims of crime through classes that address victimology, the trauma victims face, the interventions used to assist them, and the role gender plays in responses to crime. After taking their courses, students can complete a special project under the supervision of a faculty member, in which they explore a specific topic of criminal justice while demonstrating their understanding of what they learned throughout the program.
Top Reasons to Earn an Online Graduate Certificate in Criminal Justice
As you consider if you should pursue an online graduate certificate in criminal justice, you may wonder if earning this credential will be worth the time, effort, and expense. Below are just some of the advantages of enrolling in one of these programs.
Flexibility
Online criminal justice certificate programs cater to students who want to advance in the field and are designed for full-time professionals. This makes an online graduate certificate program a good choice because students spend less time on their studies than they would in a master's degree program and can fit coursework nicely into their busy schedules. Also, students don't have to worry about traveling back and forth to campus to participate in classes, which means they save time and money.
Specialized Knowledge
If your career aspirations include focusing on a specific area of criminal justice, then an online certificate program can help you gain the expertise you need to reach your goals. Whether you're interested in criminal justice leadership, victimology, cybersecurity, or criminal laws and policies, a certificate program will help you obtain the specialized knowledge you're looking for.
Career Advancement
If you want to pursue a managerial position, then earning a criminal justice certificate online can help you get the advanced skills and advanced theory understanding you need to be eligible for those jobs. Since the criminal justice field is constantly evolving, upskilling through a graduate certificate is a sensible way to demonstrate to employers that you're serious about your career and willing to learn how to be an effective leader.
What You'll Learn in Online Graduate Criminal Justice Certificate Programs
Online graduate certificates in criminal justice offer a comprehensive overview of the criminal justice system, law enforcement, and legal procedures. Specialized topics include criminology, criminal behavior analysis, crime prevention strategies, ethics, and constitutional rights. Depending on which program you choose, you may study investigative techniques, evidence management, and courtroom procedures.
You should expect to gain a deeper understanding of correctional systems, rehabilitation programs, and community-based approaches to crime reduction. You'll also be able to fine-tune the critical thinking, research, and analytical skills you learned in college and on the job. You'll be prepared to assess complex criminal justice issues and propose practical solutions. In addition, you'll learn about the legal and ethical criminal justice standards professionals are expected to adhere to and how to apply these best practices in your job.
Popular Courses
Cybercrime
Students in this class learn the theories related to computer-based crimes and how law enforcement professionals apprehend these criminals. Specific topics may include how cybercriminals choose their victims and commit their crimes, the laws that apply to cybercrimes, and the impact these activities have on society.
Criminology
Advanced criminology theories are studied in this course, so students get the opportunity to build on the knowledge they may have gained through their undergraduate programs or in the workplace. Coursework may cover how professionals tackle criminal profiling, the foundations of criminology practice, and the behavior of people who commit specific types of crimes, such as sexual assault and fraud.
Juvenile Justice
This course looks at juvenile justice, including the factors that contribute to crimes committed by children. Students may learn about the procedures in place to address when minors commit crimes, the programs created to rehabilitate juvenile offenders, and how delinquency can be prevented in a community.
White-Collar Crime
This course looks at the research related to the offenders of white-collar crimes and their victims. Students may learn about the different types of white-collar crimes and how they are committed, the forensic techniques used to uncover these crimes, and how the justice system deals with white-collar criminals.
Forensic Behavior Analysis
Students interested in forensic psychology can take this course to learn the role of mental illness in the commission of a crime and how it is handled in the criminal justice system. In addition, this course may cover how psychologists determine if a defendant is competent enough to stand trial, create criminal profiles, and make recommendations on whether someone should be committed to a mental institution.
What are Some Specializations in Criminal Justice Certificates That I Can Earn?
Online graduate criminal justice certificate programs can allow you to choose a specialization so you become an expert in the specific area you want to focus your work on. The following are examples of some of the specializations you may find in these programs.
Management/Leadership
The management and leadership concentration was created to prepare you for the challenges criminal justice leaders face and how they tackle them. From designing and implementing programs and initiatives to managing the day-to-day work of employees, this criminal justice specialization prepares students for what they can expect when they're promoted to managerial roles in law enforcement and the courts.
Victimology
Students who want to dedicate their careers to working directly with crime victims can choose the victimology specialization to develop a deep understanding of what victims go through physically, mentally, and emotionally. Also, students learn about the programs and initiatives that help crime victims, how the justice system responds to the needs of victims from diverse communities and the latest research on victimology.
Cybercrime Investigation & Cybersecurity
The cybercrime and cybersecurity concentration is for students who are interested in how cybercrimes are committed, investigated, adjudicated, and prevented. Classes may cover how digital forensic investigations are conducted, how people become vulnerable to these types of crimes with the increased use of technology, and how cybersecurity has evolved.
What Can You Do with a Graduate Criminal Justice Certificate?
There are several careers you can pursue after earning a graduate criminal justice certificate online. If you're interested in pursuing a managerial job, some positions you may consider include court administrator, corrections manager, and emergency management coordinator jobs.
If you're not interested in a leadership position, there are still several jobs you can qualify for after earning a certificate, many of which are expected to have increased positions available in the coming years, according to the U.S. Bureau of Labor Statistics. For example, the agency reports that between 2021 and 2031, paralegals will see a 14% increase in jobs, private detectives and investigators will have 6% more positions, and jobs for forensic science technicians will increase by 11%.
Costs and Financial Aid for Online Graduate Certificate – Criminal Justice
As you're looking for online graduate certificates in criminal justice, you'll want to know the financial commitment you'll be making and the types of financial aid available. You may be able to receive scholarships, grants, and loans to help defray the cost of your education. Also, keep in mind there are multiple sources of financial aid, so be on the lookout for different places you can receive funding, which can include the school you attend, community organizations, professional associations, private businesses, and the state and federal government.
What Your Criminal Justice Graduate Certificate Online Program Could Cost
School Name
No. of Credits
Cost/Credit
Est. Total Tuition Cost

$15,676 per year (in-state);
$27,750 (out-of-state)

$15,676 per year (in-state);
$27,750 (out-of-state)

$470 per credit (in-state);
$855 per credit (out-of-state)

$5,640 (in-state);
$10,260 (out-of-state)
Frequently Asked Questions About Graduate Criminal Justice Certificates Online
What is the Difference Between a Graduate Certificate in Criminal Justice and a Master's Degree?
In some cases, students can reach their professional goals by earning an online criminal justice certificate. In other cases, students should earn a master's degree in criminal justice. Generally, you should pursue a certificate program if you're more interested in gaining specific knowledge to sharpen your skills in that area of the field. For example, if you aspire to work with domestic violence victims, earning a certificate in victimology can help you quickly become an expert to achieve your goals.
On the other hand, a master's degree is a better option if you want a more generalized advanced education. Although these programs may allow you to choose a specialization, you're also able to study multiple areas of criminal justice for a broader knowledge base.
What Are the Admissions Requirements for Criminal Justice Certificate Online Programs?
While every specific online criminal justice certificate program has its own admissions standards, it's good to know what schools tend to look for when evaluating prospective students. The following are some general requirements you may be expected to meet.
A bachelor's degree from an accredited university or college
A 3.0 minimum GPA
A certain amount of criminal justice work experience
Depending on the school, when you apply to a criminal justice graduate certificate program online, you may be expected to submit letters of recommendation, a statement of purpose explaining why you want to earn this certificate and a résumé.
How Long Will It Take to Finish My Criminal Justice Graduate Certificate Online?
In most cases, you should be able to complete a criminal justice graduate certificate online in about six months to one year if you attend full-time and two years as a part-time student. These programs require the completion of about 12 to 15 credits, and as an online student, you will spend the same amount of time earning the certificate as you would in a traditional program.
Can I Earn My Graduate Certificate in Criminal Justice 100% Online, or Do I Need to Take Classes on Campus?
When you earn an online graduate certificate in criminal justice, you can complete all your coursework online. This makes an online program a wise choice, especially if you're holding down a full-time job and have personal responsibilities to consider. Some programs that are called online may have campus components, so you'll want to double-check the program you're interested in to see if there are any in-person requirements.