According to Elizabeth Bettini, an associate professor of special education at Boston University, there's a misconception about those who teach children with specialized learning needs. "Being a good special education teacher — people reduce it to just character traits, like patience and love, but it takes really sophisticated knowledge and skill."
As a teacher or childcare worker, you likely have an abundance of patience and care — after all, it's how you're wired. However, pursuing an online special education certificate is necessary to acquire the knowledge and skill to positively impact children.
Although earning further credentials while working sounds hectic, there are a plethora of online special education certificate programs that offer great flexibility. This format allows you to continue doing what you love — namely, working with children — while balancing your other responsibilities. At the same time, this path also saves time and money, helping you reach the next stage of your teaching career efficiently.
While you may be ready to enroll in an online special education certificate program, you likely have questions about cost, curriculum, timeframe, etc. Use this guide to understand your options better and choose the best online special education certificate program for your lifestyle and career goals.
College Spotlights: Best Graduate Online Special Education Certificate Programs in 2024
Plenty of programs and schools offer a graduate certificate in special education online; the tricky part is figuring out which program is best for you. To help you with this search, we've developed a short list of the best-in-class programs, each offering flexibility, affordability, professional development, and accreditation. Check back for the comprehensive list of online special education certificate programs later.
University of Florida

The University of Florida's (UF) College of Education has two online special education programs offering a Dyslexia Graduate Certificate and a Graduate Certificate in Disabilities in Society. Both programs are fully online and accredited by the Council for the Accreditation of Educator Preparation (CAEP).
The Dyslexia Graduate Certificate program is intended for current educators and education professionals. It teaches how to carry out and analyze literacy assessments and design evidence-based literacy intervention initiatives for K-12 students with dyslexia. The Dyslexia Graduate Certificate program requires 15 credits and takes three semesters to earn.
The Graduate Certificate in Disabilities in Society is a program that helps teachers and professionals outside the classroom (like community workers and practitioners in private practice). Specifically, it examines how disabilities are perceived under the current legal framework. There's also an examination of disability inclusion and the implementation of disability policies both inside and outside the classroom.
The Graduate Certificate in Disabilities in Society only requires 12 credits.
University of Nebraska-Lincoln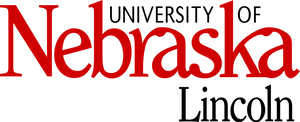 TheDepartment of Special Education and Communication Disorders graduate certificate program at the University of Nebraska – Lincoln lets students choose between Sensory Disabilities and Early Childhood Special Education graduate certificates.
These programs require 12 credits of hybrid learning, including online classwork and in-person fieldwork or practicums. These in-person experiential learning requirements can be completed at the student's employment (with proper approval) to better accommodate working students. Students can earn their certificate in 12 to 24 months, as the program is offered both full- and part-time.
Anyone who has earned their teaching credentials holds a requisite degree in their chosen field, or desires specialized training can apply to either special education graduate certificate programs. Students can also apply credits earned in the certificate program toward a special education graduate degree (either a master of arts or master of education) at the University of Nebraska.
Campbellsville University

At Campbellsville University, aspiring special education teaching professionals can apply to the online certification in moderate and severe disabilities program. This CAEP-accredited program gives students three options for completing the program: certification only (21 credit hours), as a certification component to the Master of Arts in Special Education Teacher Leader program (30 credit hours), or as a specialty option for the Master of Arts in School Improvement program (30 credit hours).
The certification-only program consists of six online classes and an in-person graduate practicum. To make it easier to fit classes into a busy schedule, the courses last eight weeks, and students can earn their graduate certificate in one year.
Students can save money on their certificate with eligible transfer credits; up to nine of the required credits can come from another accredited institution. The school also offers a veteran's discount on tuition. Interested applicants should note that this program is designed for current teachers with a teaching certificate and a master's degree or completion of an eligible fifth-year program.
Top Reasons to Earn a Graduate Online Special Education Certificate
Now that you have insider knowledge about some of the top online special education certificate programs, you can consider their benefits and how they fit your unique needs and goals.
Benefit #1: Convenient Learning
Earning your certificate online means you can tailor your educational pursuit to your specific needs. Since online classes can be completed from almost any location with an internet connection, it's far easier for students to enroll in a special education online certificate program while continuing to work. Many online programs are also asynchronous, meaning students can complete their coursework anytime between deadlines. This is extra helpful as traditional graduate classes are sometimes offered when most teachers work in their respective classrooms with their students.
Benefit #2: Lower Educational Costs
Each online special education certificate program will differ in terms of the tuition they charge for online courses. But for most public universities, the online tuition rates are usually the equivalent of the in-state tuition rate or at a special rate that's the same or lower than the traditional, on-campus rate. Practically no school charges a higher tuition rate for online students compared to its on-campus students!
Even when the online costs are the same as on-campus costs, it's usually more affordable to be an online student because it's easier to continue working while in school, there are fewer commuting requirements and costs, and students don't have to live on or near the campus.
Benefit #3: Professional Advancement
An online graduate certificate in special education can fast-track professional advancement. Because of how certificate programs are designed, students can spend half the time they'd normally need for a new degree. At the same time, they still learn the skills and knowledge necessary to work with a wider range of students or provide more specialized teaching. Earning an online graduate certificate in special education can also pave the way for higher-paying positions.
What You'll Learn in a Graduate Certificate in Special Education Online Programs
Now it's time to dig into some details. Generally speaking, your courses in online special education certificate programs will focus on three key concepts. These include identifying students with developmental or learning disabilities, creating special education curriculums, and learning about current learning trends, issues and advancements in the field. Depending on the type of special education program you're enrolled in, there may be a capstone or major research project to complete or a practicum/fieldwork experience requirement.
Popular Courses
Early Childhood Education Issues
In this course, you'll examine the various considerations and challenges that arise when working with young children (up to five years old) who have special learning needs. Topics include assessment, legal requirements, familial interactions, model programs, instructional delivery, and integration into the classroom.
Autism Spectrum Disorders
This class offers a basic overview of autism spectrum disorders, or ASD. The curriculum will briefly discuss the history of ASD and its recognition by education professionals as well as identifying characteristics, prevalence, and current research findings. Instructional strategies are also covered, with special attention placed on social interactions, sensory issues, and potential causes for ASD.
School and Family Special Education Collaboration
This course discusses the interactions between teachers, school officials, and family members with respect to achieving education goals of students with special educational needs. Emphasis will be placed on how the extra assistance of special education students can create stress in the home and classroom. Classroom instruction will include an overview of the IEP process, including student intervention and assessment.
Special Education Practicum
You'll be primarily in the field during most practicum courses, demonstrating what you've learned in a real-world setting. This practicum experience will be supervised, with students receiving guidance while applying theories they learned in the classroom to those receiving special education services.
Learning Disabilities: An Introduction
This class begins by reviewing past pedagogical approaches to exceptional students and their learning differences. Students will take a close look at different types of learning disabilities, as well as their defining characteristics. There will also be discussions on various curriculum delivery approaches, including the integration of multiple systems to provide tailored educational services to students.
What are Some Specializations in Special Education Certificates That I Can Earn?
While many online graduate certificate programs in special education provide a general overview of the field, many programs also offer a choice of specialties to match your teaching interests. You'll be well equipped to broadly support students with specialized learning needs, but you'll also learn in-depth knowledge about specific areas of concentration, such as the ones highlighted below.
Special Education Leadership
This specialization offered by schools such as the University of Nebraska – Lincoln provides a curriculum that blends special education concepts and theories with educational leadership concepts. The goal is to prepare and train school administrators to better serve their study body, especially when it consists of students who need extra instruction and assistance in school.
Mild to Moderate Disabilities
As its name implies, this specialization focuses on preparing current teachers to address the needs of students with moderate or mild learning, physical, and psychological disabilities. Available from schools like Grand Canyon University, foundational knowledge will be presented on topics such as teaching language arts, mathematics, and communication skills to students with mild to moderate disabilities. There will be coverage on related topics such as legal and ethical practices, as well as establishing ideal learning environments for students with developmental and learning needs.
Autism Spectrum Disorders (ASD)
This specialization is offered at the University of Cincinnati and is open to anyone who wants to improve their understanding of ASD and use this knowledge to more effectively work with individuals with ASD. Whether they already have a teaching license, live with someone with ASD, serve as a school support staff member, or work with clients outside the classroom who are on the autism spectrum, this specialization can be quite useful. Coursework will address challenges such as identifying signs of ASD, assessing the needs of ASD individuals, and integrating ASD intervention strategies to the classroom, workplace, or home.
What Can You Do with a Graduate Certificate in Special Education?
What you ultimately do with a graduate certificate depends on your prior academic and professional credentials. For example, if you don't have your teaching license, then a graduate certificate in special education will allow you to assist teachers who work with students with special educational needs.
In contrast, you might have your teaching license, but lack any significant training when it comes to working with exceptional students who learn in unconventional ways. In this situation, your graduate certificate in special education may allow you to become a licensed teacher with a special education endorsement or certification and focus your teaching time on students who need extra help in the classroom.
Regardless of which situation applies to you, there is a steady demand for special education teachers, with the Bureau of Labor Statistics projecting a 4% increase in special education teachers from 2021 to 2031.
Accreditation for Online Special Education Certificate Programs
Before applying to a particular special education certificate online program, you'll want to check for two types of accreditations. First, there's institutional accreditation, which applies to the entire school as a whole and usually comes from a national or regional accrediting body that's recognized by the Council for Higher Education Accreditation (CHEA) and/or the U.S. Department of Education. Second, there's programmatic accreditation, which applies to a special program. For education, the main programmatic accrediting body is the Council for the Accreditation of Educator Preparation, or CAEP. It's important to check for these accreditations because it ensures you'll receive a quality education and that your academic credentials will be recognized by employers and state teaching certification authorities.
Costs and Financial Aid for Online Graduate Certificate – Special Education
Most online certificate programs in special education consist of four to six courses and can be completed in a year or less. But the certificate can increase your earning potential, so it's important to understand the cost and have a plan for how to pay for it — while also taking advantage of the many financial aid opportunities you may have. Costs per program vary and depend on travel requirements (if any) and the availability of grants, work-study, scholarships, fellowships, and employer tuition assistance. Below is a chart to give you a rough idea of what to expect in terms of potential tuition.
What Your Special Education Graduate Certificate Online Program Could Cost
Frequently Asked Questions About Graduate Online Special Education Certificates
What is the Difference Between a Graduate Certificate in Special Education and a Master's Degree?
The biggest difference is that one program results in a degree while the other does not. Depending on your prior educational background and state licensing requirements for special education teachers, this may make a difference. For example, some special education programs are set up where the special education master's degreewill lead to a teaching certification or license. For incoming students who want to become teachers but lack teaching credentials, this might be an option.
In contrast, that same school may have special education certificate program as a means for students to learn more about a particular area of special education instruction. These programs might be best suited for those who are already licensed special education teachers who want to learn more about a subspecialty. Credits earned through these types of certificate programs will often be transferrable to master's degree, doctoral degree, or endorsement programs in special education.
What Are the Admissions Requirements for Online Special Education Graduate Programs?
Graduate requirements can vary among seemingly similar online special education certificate programs. Some programs will require incoming students to have a bachelor's degree while others will want students to have a master's degree. Another potential variable is whether incoming students need a current teaching license. What a specific program requires for admission will typically depend on who the program is designed for, such as current teachers or education professionals who work less in the classroom and more on administrative matters. In addition to having at least a bachelor's degree, applicants should also expect to provide:
A resume or curriculum vitae
Official transcripts
An online application
A statement of purpose essay
One or more letters of recommendation
How Long Will It Take to Finish My Special Education Graduate Certificate Online?
Most online special education certificate programs can be completed in one year, even if they consist of as many as 21 credits, like at Campbellsville University. In these situations, program administrators will organize the curriculum in a way so that all credits can be earned within one year. Another thing to keep in minds is that because special education certificate curriculums often have small class sizes and courses that aren't the most popular (compared to the teacher licensure and preparation degree programs), the certificate programs are sometimes only offered on a part-time basis,such as is the case at the University of Nebraska – Lincoln.
Can I Earn My Graduate Certificate in Special Education 100% Online, or Do I Need to Take Classes on Campus?
The answer depends on the program and specialty. Certain concentrations in special education that lead to hands-on work after graduation will likely have practicum components which require in-person learning. Other concentrations can be taught with 100% classroom instruction, so these are more likely to be available fully online with no in-person curriculum requirements. Schools may also choose to incorporate on-campus seminars or workshops to complement the virtual instruction and encourage students to network and engage in group learning.