Graduate school is a great goal to have, but it's one that often seems out of reach, especially for low-income students. Even if you have your heart set on an MBA, MSN, or MEd, finding the funds is tricky if you're worried about how you'll pay your electricity bill this month. Luckily, there are resources that can help low-income students thrive during graduate school and in the workplace after.
Unlike other graduate students, low-income students face many additional barriers, such as food insecurity, a lack of access to quality healthcare, and having to take on a higher amount of student debt to graduate. This guide goes over the resources available to combat these problems and ease the burden of graduate school for low-income students. By the end, you'll be equipped with the resources you need to focus on your classwork, not your finances.
Who Qualifies as a Low-Income Grad Student?
Before we dive into the resources available, what exactly qualifies someone as a low-income grad student? First off, it's a student getting their graduate degree, not their bachelor's or associate's. But there are some similarities between low-income undergraduate and grad students. Many of these similarities have to do with their economic and familial past. Obviously, students from households that earn below a certain amount of money are low income, but students who are the first in their family to go to college and students who were in the foster system are more likely to be considered low income, too. Learn more about low-income qualifiers and how each can impact a student's grad school experience:
First Generation College Students
If your parents and grandparents didn't attend college, you are most likely a first-generation college student. In 2015, 56% of undergraduate students and 23% of graduate students were first generation. It's also important to point out that while being a first gen student increases your chances of being a low-income student, many first gen students come from families with incomes well above average.
Single Parent Households
7 out of 10 students from a household led by a single mother qualify as low income. While children in single father or divorced households are less likely to live below the poverty line, it is still common. Being from a single parent household brings extra challenges too: Single parents are less likely to have healthcare as a job benefit, children in these households are more vulnerable to crime, and families are less likely to have money to cover the basics, much less pay for graduate school.
Household Income Below a Certain Threshold
Families that make under $30,000 a year are often considered low income, though the exact number differs based on the members of the household and where you live. When families are under this threshold, graduate students are less likely to be able to afford school, are more likely to take out student loans, and are much more likely to face food and housing insecurity than their peers from higher income households.
Homeless Youth
Almost anyone who has experienced homelessness as a youth or while in undergrad or graduate school is most likely considered low income. House insecurity is a common problem–over 13% of community college students experience homelessness and over 2.5 million children are homeless in the U.S. today. Whether a low income student is homeless now or in the past, they are more likely to face challenges such as figuring out how to pay for graduate school, increased anxiety over how to survive and what they will do in the future, and more difficulty filling out university and financial aid forms when they don't have a home address.
Students in the foster system or emancipated students
Many of the 400,000 kids in foster care find it difficult to save up money for college and graduate school. These students are also the most likely to drop out of high school and not attend university at all due to financial constraints or a lack of economic resources.
Immigrant families: While not all immigrants are poor, many live below the poverty threshold and may find it difficult to pay for college. Being an immigrant student can come with additional problems, such as your culture being misunderstood by peers, facing discrimination at school or in the community at large, and overcoming language barriers.
Start Here: 30 Resources for Low-Income Grad Students
If you're a low-income student you'll face more obstacles than most of your peers, but you don't have to overcome those challenges alone. There are many free resources available to low-income students to make grad school more affordable and accessible. To make it easier for you, we found 30 free or accessible resources for low-income graduate students. These resources help with food security, financial aid, and healthcare access. Others provide funds to afford the technology and academic support needed to succeed in graduate school.
FAQs for Low-Income Grad Students
Still have questions about how to make grad school more affordable as a low-income student? Check out the answers to some of the most frequently asked questions, from tips for avoiding debt to assistance programs that help offset application fee costs.
Q: How does being a low-income student impact my graduate school application?
A: Being a low-income student will not impact your likelihood of being accepted into college. In fact, most accredited colleges operate a need-blind admission system. Need-blind schools look at applicants' grades and other factors of eligibility but don't look at applicants' finances when deciding if they will accept them. The majority of schools, from Columbia and Harvard to community colleges and state schools, have need-blind admissions. In fact, it's a good idea to ask any school you're looking to apply to if they're need-blind or not.
Q: How much financial aid will I qualify for as a low-income student?
A: How much financial aid you qualify for varies depending on your graduate institution, the state you live in, and other factors. Admittedly, there's not as much federal financial aid for graduate students. Many federal programs, such as the Pell Grant, are only for undergraduate students. To offset the lack of federal aid, many graduate schools have assistantships and grants available that cover part or the entire cost of a graduate degree. You can also apply for scholarships and federal student loans.
Q: How do I avoid going deep into debt for graduate school?
For most graduate students some debt is inevitable, especially if you took out undergraduate student loans. That being said, there are some financial strategies you can utilize to not go deep into debt. These vary from sticking to a strict budget to getting an off-campus job with good pay or opportunities for tips. However, the best way to avoid debt is to apply to programs that prioritize financial aid for graduate students. These include programs offering assistantships, graduate housing resources, and scholarships that cover the majority or all of your tuition.
Q: How can I make graduate school more affordable with the rising cost of living and tuition?
It's no secret that the cost of living and the cost of tuition are rising much faster than the average wages in the United States. Even with these rising costs, you can make graduate school more affordable. Getting federal loans, enrolling in a graduate program with an assistantship, and working part-time while attending school are some of the best ways to make your student experience more affordable. You can also look for subsidized housing options or live with roommates to combat the rising cost of rent.
Q: Is there assistance to help with the cost of application fees?
If you're a low-income student or from a disadvantaged demographic, many graduate schools waive your application fee. Each school that waives application fees has its own eligibility requirements. Other schools have no application fees for any students, such as Colorado College, The College of Idaho, and Truman State University. Again, application fee waivers vary from school to school, so it's important to check with the schools you're applying to about application fee waivers.
Q: Is it possible to work while going to grad school to help offset costs?
It's not only possible to work while going to graduate school, but it's also highly recommended. In fact, the federal government has an entire work-study program set up to help graduate and undergraduate students find on-campus jobs. You can also look for off-campus jobs in the service industry or in your field of study. Just make sure that whatever job you get has flexible hours so that you can fit your work shifts around your class schedule.
Interview with an Expert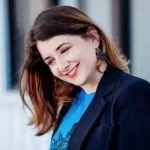 For more insight into how schools support low-income grad students, we sat down with Melanie Hanson, the editor in chief at Education Data Initiative, whose mission is to help past, current, and future college students navigate the financial obstacles between them and a quality education.
Q. What do you wish more low-income grad students knew about getting their degree?
A: An often-overlooked part of getting your graduate degree is considering how to find gainful employment once graduating. Unless you're getting a graduate degree in the applied sciences (like engineering), medicine, or business, it can be tricky to find a good job after graduating. Building up work experience, using your school's career resources, and networking can help no matter your degree.
Q. While applying, what can low-income grad school students do to get more financial aid?
A: The FAFSA is still a powerful tool here, especially if you're a low-income student from a low-income family. Since your parents' income factors heavily into your FAFSA awards until you turn 24, it can be possible to get at least a couple of years into a graduate degree with this financial advantage still working for you.
Q. What resources for low-income grad students are often overlooked?
A: While working for your university as a teaching assistant may be obligatory, you may be able to make much more money working a part-time job outside of the college setting in fields like bartending or tutoring.
Q. What can low-income students do to set themselves up for financial and academic success at the beginning of each semester?
A: Building your schedule so that you have plenty of time for gainful employment in the hours that it's available is going to be key. While you may sometimes have to cut back your hours in order to effectively complete your coursework, you should aim to work as much as possible. Online and hybrid programs can help free up more flexibility and time in your schedule.
Q. How can a graduate degree help low-income students professionally?
A: Not all graduate degrees are created equally here. Choosing a field with strong employment prospects, like medicine, engineering, or business, is essential to your long-term financial success, especially as tenure-track professor positions dry up.