You don't want to work for someone else. You want to be your own boss, but it's scary to start a business. According to the U.S. Bureau of Labor Statistics, 46% of new small businesses failed in 2020. Perhaps they failed because they began without sufficient cash. Maybe they had no business model, marketing plan, or strategies for evaluating the competition. You can learn how to avoid these pitfalls and build successful management skills — all through an online MBA in entrepreneurship.
Online MBAs are flexible and many are affordable, allowing you complete it at your own pace and within budget. Keep reading to learn about this year's best accredited programs, curriculum details, expected costs, career options after completing the program
B-School Spotlights: Inside Look at 3 Top Online MBA Programs in Entrepreneurship
The programs listed below represent what we consider to be this year's best-in-class, accredited online MBAs in entrepreneurship. We selected these based on factors such as cost, curriculum, financial aid availability, and student support strength. Check back for our full rankings arriving later in 2022.
Arizona State University

The online Master of Business Administration degree at ASU is a 49 credit, 2a 4-month program consisting of 17 classes. Each course is five-weeks long. The curriculum is designed around advanced business strategies and leadership skills. Courses include studies of statistics, financial reporting requirements, management economics, and resource management. There are 20 elective courses covering financial analysis, business marketing, investment strategies, international finance, and new product/service development. The program concludes with a Capstone Project, where students create a business strategy and organizational policies.
Applicants are required to submit official transcripts, a GMAT or GRE test score, two letters of recommendation, a personal statement, resume and hold a 3.00 cumulative GPA in undergraduate work. Tuition: $1,343/credit. Financial aid programs are available to offset the cost of tuition.
Oklahoma State University Spears School of Business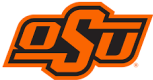 OSU's online MBA degree program features a concentration in entrepreneurship designed for students planning to start a small, medium, or large-sized business. The program's focus is on finance, marketing, accounting, and business analytics. The degree requires completion of 39 credits, divided into 27 hours of core studies and 12 hours of concentration coursework. The program features an Entrepreneurship/Venture Capital course designed for enterprise creation, financing, and facing early growth issues. Other courses are in organizational leadership, statistics for managers, marketing management, and ethical issues.
Admission requirements call for GMAT/GRE test scores, resume, recommendation letters, and official transcripts. Tuition: $59,794/total program. The program is accredited by AACSB International (AACSB). OSU also offers a 12-credit Graduate Certificate in Entrepreneurship.
University of North Carolina Kenan-Flagler Business School

UNC offers its MBA concentration in entrepreneurship designed for those who want to create their own businesses or lead innovation within existing corporate ventures. The 62-credit program can be completed in as little as 18 months for full-time students or three years for part-time students. Nearly half of the entire curriculum is devoted to electives courses. These include data analytics, product and customer strategy, launching new ventures, strategic economics, technology management, and entrepreneurship innovation.
Applicants must submit student essays, two professional recommendations, a resume, transcripts, and a virtual interview. The GMAT/GRE required may be waived by proof of professional experience or an advanced degree in a business or economics. Tuition: $ 24,025/semester.
What to Expect from An Online MBA in Entrepreneurship Program
Online MBA in Entrepreneurship programs are designed for advanced students planning on starting or managing a small business. It also serves those who intend to take a leadership role in an existing company. The curriculum involves the study of accounting, budgeting, marketing, business analytics, finance, and start-up entrepreneurship to create well-rounded skills. Core courses may be in business strategy, marketing management, and organizational behavior. Options and concentrations are readily available and comprise up to one-third of the total credits. These include venture and financial management, launching a business, business data leadership, consulting, and project management. The degree may culminate in a capstone project. Students pose a business problem and demonstrate what they have learned in posing a solution. Some online MBA programs require an on-site internship with an existing business enterprise. Others allow grad students to conduct their internships online, using real business problems.
Online courses are delivered in real-time formats and self-paced studies. Students connect with peers and faculty using e-mail, class forums, streaming multimedia, and text messaging.
The online class software is also used to turn in assignments or register for classes. Here are several course examples of the studies that make up the curriculum:
Common Courses
Private Equity and Entrepreneurial Finance

This sequence examines the range of entrepreneurial finance opportunities across the life of a business venture. Studies include investment strategy from valuation, venture capital, and opportunities of early-stage venture capital, middle-market equity and growth, and late-stage leveraged buyouts. Learn about private equity partnerships and investors.

New Venture Strategy

Using a set of qualitative models, you will learn to forecast success or failure in new or evolving business startups or acquisitions. Topics include startup timing, developing business plans, market conditions, business focus, measuring the competitive landscape, and the differences between corporate and independent ventures, emphasizing early and late-stage failure.

Building Markets

This comprehensive course is studying market structures, marketplace mechanisms, sources of market failure, and success in launching and managing ongoing marketplaces. Students learn tested for creating a balance between demand and supply and, at the same time, formulating sound entrepreneurial responses to each business challenge.

Management and Entrepreneurship

Failure to comply with operational and financial reporting laws can spell disaster for a new enterprise. Topics include intellectual property, contracts, bankruptcy, private equity transactions, legal documentation, laws relating to mergers and acquisitions, torts, and securities law. No prior studies in law are required for admission.

Entrepreneurial Marketing (Field Research)

The fieldwork focuses on business development, marketing, sales operations, and analyzing performance. Students do not need to conduct fieldwork on site. The course employs the use of online Zoom software for contacting entrepreneurs. Students engage in an integrated marketing project in a marketing organization for an established enterprise or startup.
What You Can Do with an MBA in Entrepreneurship
By completing an MBA in Entrepreneurship, you'll be armed with time-tested financial knowledge and leadership tools that are essential for a thriving business. The degree prepares graduates to work across most economy sectors, including small enterprises, corporate finance/leadership, healthcare, manufacturing goods, and services. Unlike bachelor's degrees in business, the MBA dives deeper into theory and practice. And unlike an MS in Entrepreneurship, which focuses on one specialty, the MBA provides more options and concentrations. Moreover, an MBA provides an avenue for advancing in your current profession. Roles include top executives, operations managers, small business ownership, marketing and promotions, and financial managers. The pay can reach well into the six figures for some of these positions.
Here are some roles you can pursue with an online MBA in Innovation and Entrepreneurship:
Financial Managers
Financial managers work in the public and private sectors to ensure that their organizations make prudent decisions on managing money. Managers may oversee regulatory financial reporting and analyze corporate investments. An MBA degree prepares students to meet daily and long-term challenges to the company's financial well-being.
| 10th Percentile | Median Annual Pay | 90th Percentile |
| --- | --- | --- |
| | | |
Management Analysts
Businesses depend upon management analysts to ensure a profitable bottom line. Analysts solve real-time business problems. An MBA qualifies graduates to collect and assess corporate sales, supply chain, and expenditure data. Management Analysts may work directly for a business organization or serve as a consultant.
| 10th Percentile | Median Annual Pay | 90th Percentile |
| --- | --- | --- |
| | | |
Market Research Analysts
Market research analysts work in industries across the business and manufacturing sectors. The greatest employment of these analysts is in management and technical consulting services. They also work in finance, insurance, and consulting. In completing an MBA, graduates must examine market conditions and develop new sales strategies.
| 10th Percentile | Median Annual Pay | 90th Percentile |
| --- | --- | --- |
| | | |
Personal Financial Advisors
Personal financial advisors work with individuals and families to recommend smart investments for the future. They select opportunities for annuities, stocks, and bonds that look promising for the client. They can specialize in specific investments for retirement, college education, or holiday accounts. Personal Financial Advisors must be licensed by the state. MBA coursework in market analysis and investments can prepare grads for the required certifications and licensing examinations.
| 10th Percentile | Median Annual Pay | 90th Percentile |
| --- | --- | --- |
| | | |
Budget Analysts
Budget analysts take the pulse of an organization's return on spending. They often complete studies that affect management, marketing, production, and procurement. Budget analysts are also charged with finding funding sources and completing financial reporting required by the government. The MBA curriculum for analysts includes economics, finance, and budget forecasting.
| 10th Percentile | Median Annual Pay | 90th Percentile |
| --- | --- | --- |
| | | |
Costs and Financial Aid for Online MBA Degrees in Entrepreneurship
Don't be blindsided by surprise costs for your degree. In selecting the best program for your career education, look over the tuition rates for both in-state and out-of-state students. Many online master programs charge the same tuition rates for all students. There are also application fees to consider. Before applying to an online MBA in entrepreneurship, determine total costs based on the time and credits required for graduation. Can you afford it? Contact the admissions office at prospective schools to see what kinds of financial aid are available. There are federally subsidized loans, private loans, grants, scholarships, and work-study programs. The university or business school may also offer grants and scholarships that do not need to be paid back.
To learn more about ways to pay for your MBA, read our guide to financial aid and see a list of scholarship opportunities.
How Much Your Online MBA in Entrepreneurship Might Cost
Frequently Asked Questions About Online Entrepreneurship MBA Programs
What are the typical admissions requirements for an online MBA in entrepreneurship?
Requirements for admission to an online MBA in entrepreneurship program change from university to university. First, each graduate school establishes requirements for admissions. Then, the business school or entrepreneurship program sets its own requirements pertinent to the degree. The department website will list any required prerequisite courses needed for admission. Here are the most common items to include in your application:
Academic transcripts from previous college work
Personal statement of career goals and how the program will help you get there
Two letters of professional recommendation from former faculty and work colleagues
Current professional resumé
GMAT/GRE Only if required.
Proof of U.S. residency (foreign students may be required to provide TOEFL scores)
Are there online entrepreneurship MBA programs that don't require the GMAT?
While most universities require submission of GMAT or GRE scores, you may get a waiver if your other application materials are convincing. Simultaneously, there are high-quality online MBA degrees in Entrepreneurship that have no requirements for entrance examinations. Here are two examples of programs that do not require test scores:
University of Utah David Eccles School of Business. This MBA Online program does not require a GMAT for admissions, nor any pre-requisite coursework.
John Brown University The MBA program offers a GMAT waiver for students with an undergraduate GPA of 3.0 from a regionally accredited college.
How long will it take to finish my MBA in entrepreneurship online?
An online MBA in entrepreneurship can be completed in as few as two years for full-time students. Part-time students in an online MBA in Innovation and Entrepreneurship program can complete their studies in three years. There are also accelerated online MBAs that can be completed in 18 months. Note that accelerated programs move quickly, are strenuous, and take full-time dedication. You'll also encounter the two-year executive MBAs designed for managers with several years of related job experience.
Can I earn my MBA in entrepreneurship 100% online?
Most online MBA in entrepreneurship programs do not require on-campus meetings or internships. They are completed entirely online. The three spotlighted schools at the top of this page — University of North Carolina, Arizona State University, and Oklahoma State University — do not require them. It's still the best idea to review your target universities' required curriculum to understand their requirements.
What's the difference between an MBA in entrepreneurship and a master's in entrepreneurship?
Should you pursue an online MBA in entrepreneurship or a Master of Science (MS) online master's in entrepreneurship? The answer lies in your career goals and the educational requirements of each program. You should also decide whether you want a multidisciplinary degree that applies to many entrepreneurship careers (MBA) or one that prepares graduates with a science-oriented education for specific certifications (Master of Science).
Online MBA in entrepreneurship degree programs focus on many concentrations in finance, project management, accounting, and investments. It is designed for those who want to begin or grow an existing business venture. A Master of Science in entrepreneurship allows grad students to focus on finance, including analytics, regulatory reporting, and valuations. Unlike the MBA, which offers great career flexibility, the MS focuses on a single specialty.