So, your hard work has paid off and you've made it into grad school. The question now becomes how to support yourself during your education. While loans, scholarships, and part-time work are all potential ways of funding graduate school, grants are an often-overlooked option.
Grants are money given by an institution (public, private, or government) to fund a specific purpose. Unlike scholarships, which are based on academic merit, grants are awarded based on a wide variety of criteria, including financial need. Each grant has different eligibility requirements, so it pays to search and review grant offerings diligently. Keep reading to discover the different types of grants and find some you can apply for right away.
Different Types of Grants
Grants for graduate school vary according to source, purpose, and requirements. Many are for specific types of educational programs or for students from specific locations or populations. This wide variety means that most graduate students are eligible to apply for at least some grants.
The sheer number of grants available can be intimidating, though, and make it difficult to dive into your search. To simplify things, it helps to understand the different types of grants available. Grants are usually organized by what kind of institution is offering them. Understanding the following categories helps narrow your search.
State Grants
Many states offer grants to their residents. Like federal grants, state grants may be based exclusively on need, such as the California State University Grant. On the other hand, some grants exist to promote specific industries or fields of research that a state is known for. For example, the Ohio Geological Survey offers a grant to students conducting research in geology.
Students at public universities can be automatically considered for some grants when they complete the FAFSA or other general financial aid application. Others, particularly those for specific areas of research or study, require separate applications.
Institutional Grants
Institutional grants refer to any grant offered by an independent group. These include educational institutions, nonprofits, government organizations, professional groups, and private companies. In many cases students are automatically considered for grants offered through their university, while grants from other institutions typically require an additional application.
One example of institutional grants offered by a nonprofit are the grants offered by the American Chemical Society(ACS). The ACS provides a wide variety of grants to graduate students studying chemistry and chemical engineering.
The Big List of Graduate School Grants
Now that you understand the broad categories of grants, it's time to jump into specifics. Below is a selection of federal, state, and institutional grants. While you will likely have to do some searching on your own, these provide a great jumping off point. They'll also give you a good idea of the wide variety of grants available across institutions and fields.
How to Earn a Grad School Grant
Once you've found a grant to apply for, the process can still be intimidating. Between strict deadlines and requirements and fierce competition, starting the application can be daunting. Below are some tips to make your application successful.
Be on the Lookout for Grant Funding Opportunities
Different grant applications are open at all points of the year, meaning there are always new opportunities to apply for. Check out websites such as grants.gov or the websites of financial institutions such as Sallie Mae. Pay attention to your email inbox—your school may send out alerts for new opportunities. The more applications you complete, the more likely one will be a success.
Build Relationships with Professors and Advisors
It's their job to guide you through this process, and they have strong networks of their own. While national databases feature the largest, most public grants, many local organizations also offer funding opportunities. These typically come to the attention of professors and school financial aid offices, so make sure to keep in touch with those contacts to stay on top of new opportunities.
Search Organizations in Your Field for Funding Opportunities
Many trade, research, and educational organizations offer grants themselves, such as the ACS and the Institute of Education Sciences. These grants are industry-specific and can often be quite competitive. However, that prestige can provide a great way to boost your resume in addition to saving you money on your education.
Complete the Application Correctly
Applying for grants is difficult enough; you don't want to lose out on an opportunity due to a sloppy mistake. Double-check all requirements, and make sure to confirm that your application has been received. Have another trusted person, such as a program advisor or colleague, look over your work for completeness, accuracy, spelling, and grammar.
Let Grant Directors Know Who You Are
Discuss your school accomplishments and professional goals, along with a little bit about what drives you to tell your story and help you stand out. While many people may be applying for a grant, you're a one-of-a-kind applicant. Make sure that your application reflects both your qualifications and your personality. Remember, grant directors read huge piles of applications, so balancing your personality with your professional qualifications makes your application stand out.
Stay Organized and on Top of Deadlines
With so many different grants to apply for, it can be hard to keep track of when everything is due. You can't earn a grant if you don't apply on time. To stay organized, create a central calendar for all your deadlines. Applications take a fair amount of time, so it's also helpful to set goals for how much progress you want to make by a certain date.
Interview with a Financial Aid Advisor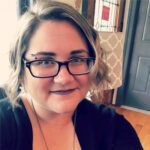 We sat down with Amanda Gomes, a PhD Student at the Center for Ainu and Indigenous Studies, Hokkaido University in Japan. They share their experience with applying for grants as a way to fund their master's degree and PhD. Amanda is an experienced researcher and educator with a demonstrated history of working in the museums and institutions of higher learning. They have a Master of Arts (M.A.) in both Public Archaeology from UCL and East Asian Studies from the University of Hawaii at Manoa.
1. When did you start considering grants as part of their graduate funding plan?
Whenever I look into graduate programs, I will immediately add financial aid/grants to a list of my considerations.
2. How long did you devote to financial aid applications?
It's difficult to estimate the amount of time I have dedicated to financial aid applications, as resources are dependent upon the university, the program, and personal factors. If I met the criteria of financial aid provided or accumulated by the institution, I would be sure to apply provided that the process required about the same time and energy as the application for the program itself. However, I was more discerning with the time I allotted to searching and applying for alternative funding bodies on my own.
3. Who would you recommend graduate students develop relationships with to guide them through funding their degree?
I would recommend graduate students reach out to the university's financial aid office for initial guidance. I've also found success with networking with other graduate students in similar fields. I have not found much success in speaking with advisors or other professors, but I have heard of others having more success with that option.
4. Other than additional funding, what benefits have grants provided you?
One grant I received has connected me with a network of international scholars. I list it on my C.V. as it recognized as a major achievement in my field of study. Additionally, grant writing has helped me develop the ability to concisely frame my research to meet the criteria of a given application, which is necessary for future scholarship.
5. Did anyone provide you any feedback on your grant applications?
On occasion, I have turned to fellow students, advisors, and colleagues to look over my applications prior to sending it in. I feel more confident with my application knowing that it has already been reviewed by at least one other person.