Busy students and professionals applying to an online MBA program already face a competitive and time-consuming process. In addition to test scores, programs consider work experience, GPA, performance in undergraduate studies, interviews, essays, and letters of recommendation. Yet with this extensive list of admissions requirements, GMAT scores may no longer be needed in order to show your aptitude and preparedness for graduate school.
Studying for the GMAT can also feel like a part-time job. Experts at Kaplan estimate that prepping for the GMAT takes eight to 12 weeks and 100 to 120 hours of study time. This has prompted many students to opt for MBA programs that don't require the test, or that offer waivers if certain academic or career milestones have been met.
Keep reading to learn more about the benefits of a no––GMAT MBA program, to see which schools offer the best no-GMAT program, and to get expert advice on how an MBA degree can impact your career.
2022's Best Online MBA Programs with no GMAT
Why Some Schools Are Removing the GMAT Requirement
School recruitment is more competitive than ever with more and more colleges creating fully online programs to offer. With that in mind, the number of schools removing the GMAT requirement from their admissions process continues to grow. So why would a school want to remove this standardized test from their list of requirements for admissions?
Increased Applicant Pool
The application process already requires a lot of time and attention; skipping the GMAT makes the process slightly easier and increases the applicant pool. For a busy working professional who may also have family obligations, time is valuable. Spending time studying for a standardized test that may or may not show how ready you truly are for an MBA program might not be an ideal way to spend your time and it may even turn qualified applicants off to starting an MBA altogether. Not requiring the GMAT makes the application process much more accessible to these people, thus increasing the possible pool of applicants.
Standardized Tests Are No Longer the Gold Standard
Standardized tests are becoming less important at all levels of education as schools recognize that testing doesn't necessarily reflect a student's complete range of skills and experience. In addition, standardized testing is a barrier to many potential applicants who tend to do poorly on standardized tests. Additionally, not every student can pay for test preparation, but without it otherwise-qualified students may test poorly. This can lead to disparity among applicants, particularly for minority communities. The Hunt Institute notes that research has shown strong correlation between standardized test scores and socioeconomic factors, making them an unreliable indicator of academic success.
Testing Has Become More Difficult
Before 2020, Graduate schools were already trending toward omitting GMAT scores in order to attract a wider range of applicants. However, since the start of 2020, in-person testing has become more challenging as less and less tests are being hosted around the country. Because of this, many academic programs finally made the leap to begin to waive testing requirements, and now even businesses are following that lead. The Wall Street Journal recently found that many consulting firms and recruiters are putting less emphasis on the GMAT and other standardized tests and more emphasis on history and experience in the wake of these changes.
Students Can Begin More Quickly if they Skip the GMAT
You may be able to start your MBA program more quickly without having to take the GMAT. If you don't need to spend months studying for the exam, you can instead spend your time getting your application completed and submitted. Many online programs have flexible start dates, so not needing to wait for a specific test date means you may be able to jump into your studies more quickly.
The bottom line? Doing away with the GMAT requirement for MBA programs is good for business. It reduces the barriers to entry for some, while placing more focus on other admissions requirements that allows students to show their preparedness in other ways without lowering the standards of admission. Meanwhile, it can effectively expand the pool of applicants and ensure that more qualified students can pursue their MBA.
GMAT Waiver vs No GMAT Requirement
Another option frequently offered by schools is the GMAT Waiver. You typically see this option when a school usually requires the GMAT for admissions. The purpose of providing GMAT scores with your MBA program application is to prove your academic aptitude and qualitative skills. However, most admissions committees can determine if you possess the required skills through other metrics which may allow them to waive GMAT requirements. This is why some schools may offer a waiver option in lieu of taking the GMAT.
Temple University is one example of this. For entrance to their Fox School of Business MBA program, students typically need to have solid GMAT scores for admission. However, if you have 7-10 years of work history with managerial level experience that shows growth and an undergrad GPA of 3.0, you may be able to have the GMAT requirement waived. If you have 10+ years of work history, you may also have the GPA requirement waived.
The waiver option generally differs from the No GMAT Required schools in that you are able to have the requirement waived with proof of certain qualifications. If you meet these requirements, then you won't need to submit GMAT scores. If you don't, you will still need those scores in order to apply and be admitted. At the end of the day, each school may have slightly different requirements which is why it's important to do your research and know what the expectations are in advance.
You might even find that an MBA program that doesn't require the GMAT may have very similar requirements for admissions as any other school that does require it. As schools move to a more wholistic approach in potential student evaluation, your work history and experience as well as performance in your undergraduate program will become the bread and butter of your graduate school application. Keep reading to learn more about what you need to include in your application below.
What Do You Need Instead of a High GMAT Score?
Schools with online MBA programs that don't require the GMAT do provide a quality education. Their admissions process is simply evolving. They are focusing more on the applicants' experience and skills as a whole—not just how they perform on one test. If you're considering a program that waives the GMAT requirement, you may have a better chance at admission if you can highlight your past success.
Programs that don't require the GMAT more closely evaluate work experience, GPA, other advanced degrees, professional licensure, letters of recommendation, and essay or personal statements. These factors provide you with an opportunity to showcase both personal and professional experience and share why you're a worthy candidate for an MBA.
Work Experience
Many students seeking an online MBA already have established careers and want to obtain their MBA to advance their career or forge a new path. Showcasing your work experience allows you to highlight your successes involving project management, leadership, responsibility, career progression, and difficult business situations. Many online MBA programs look for two to eight years of work experience.
GPA
Your GPA is calculated across your entire undergraduate career and is a great indication of how your grades compare to other students and how you were able to manage your course load. Online MBA programs use your GPA as an admission criteria, with most top programs looking for a GPA of 3.5. However, if your GPA isn't as high as you'd like, some programs take into consideration the difficulty of your classes, work experience, letters of recommendation, and more.
Advanced Degrees
Many MBA candidates already have an advanced degree, such as another master's degree or even a doctorate. Successfully completing an advanced degree is an indication that you can navigate a rigorous course load. It's also an indication of your commitment to your education and to your career. Some online MBA programs waive the GMAT requirement if you have an advanced degree.
Professional Licensure
Many online MBA applicants already have a professional licensure—and having that licensure might be your ticket to skipping the GMAT. These certifications are required to practice in a particular career, such as a certified public accountant (CPA), chartered financial analyst (CFA), or Six Sigma. Much like with advanced degrees, obtaining a professional licensure is a rigorous process and indicates that an applicant has the skills and qualifications to succeed in an online MBA program.
Letters of Recommendation
Most graduate and undergraduate programs require letters of recommendation as part of the admissions process. Letters of recommendation are written by people who know you well in a professional or personal setting and can advocate for your skills and experience. When considering who to ask for a letter, choose someone who can speak to your abilities in business or your personal attributes such as leadership abilities and potential for growth. Supervisors, managers, colleagues, former professors, and mentors are all good candidates to provide letters of recommendation.
Essay or Personal Statement
Much like letters of recommendation, graduate and undergraduate programs may require an essay or personal statement. An essay gives you an opportunity to share your personal experiences and motivation for wanting to obtain your MBA. You can share why you believe you deserve a spot in the program and highlight your professional and personal successes. You can also share your plan for successfully completing your MBA and the goals you hope to achieve once you have your degree.
Interview with an Admissions Expert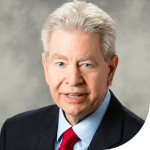 Dr. David Schein, MBA, JD, Ph.D., is the Director of Graduate Programs at the Cameron School of Business at the University of St. Thomas-Houston. He's been in his current position for eight years, where he reviews all of the applications for the university's MBA program. About one year before he took on his current role, the university made the decision to remove the GMAT as an admission requirement in order to keep student enrollment up as they're a small school in a competitive market.
Q. What are some groups of students who benefit from no GMAT requirement?
They have found that not requiring the GMAT does have a positive impact on enrollment, especially for international students. I've noticed many international students are shopping for schools that do not require standardized tests. No matter how great of a student you are or how well you speak English, if English is your second language, you will be at a disadvantage in standardized test. There can be difficulty understanding nuance, metaphor, and simile, and tests are timed. Converting things in your mind from one language to another is a challenge.
Domestic students who either don't have time to prepare for the exam because they are working full time or students who generally don't test well but perform well in class settings also are benefitting from the no GMAT requirement.
Q. What percentage of graduate students would you say are benefiting from not having to take the GMAT?
The University of St. Thomas-Houston has found that applicants seem to be seeking their program out because it does not require the GMAT. Less than 10 percent of our applicants have taken the GMAT and those scores are generally low. It's interesting because we offer a scholarship that rewards based on a student's GPA and GMAT scores, but we're still seeing very few applicants with a GMAT score. That tells me that not requiring it is a draw for many students to our program.
Q. What are some possible negative aspects of not requiring the GMAT for admissions?
One advantage of admission tests is that you can show how students made progress while they were in your program. When you have scores when they enter and when they leave, you can essentially take credit for their improvement. So, from a statistical standpoint, assessments would be helpful.
Q. What qualities and experience do you look for on your admissions applications?
We look closely at each applicants' letters of reference, all transcripts, and their individual accomplishments. We can take a look at each person as an individual, and all of their experience and success as a whole when we make our decisions.
Q. Is there anything you've learned since dropping the GMAT requirement?
Yes, we have considered adding language to their admission process that would notify applicants that taking the GMAT is recommended – but not required. This could potentially encourage students who have lower GPAs to test first as a gauge of their potential success in their MBA program. That said, the quality of our applicants has absolutely not suffered as a result of not requiring the GMAT. We just want to continue to have diverse applicants who enrich our program.
Dr. David Schein, MBA, JD, Ph.D., is the Cameron Endowed Chair of Management and Marketing and Director of Graduate Programs at the Cameron School of Business at the University of St. Thomas-Houston. He is also the author of Bad Deal for America (2022) and The Decline of America: 100 Years of Leadership Failures (2018), along with the Editor-in-Chief of The International Journal of Cultural Management.