Question 1 – What Do Online MBA Programs Cost?
School #1: Texas A&M University – Corpus Christi
This online MBA program offers students the opportunity to develop analytical, technological, and communication skills needed to reach new heights in their careers. It is one of 182 business schools worldwide that hold dual accreditation in both business and accounting programs. The low-cost tuition and online format make this program accessible and flexible to meet each student's individual needs.
Cost: $13,080
Duration: 12-20 months
Credit Hours: 30
Accreditation: AACSB
Format: Online, six start dates per year
Benefits of choosing this program over another: The flexible start dates and online curriculum offer tremendous flexibility to students. Opportunity to get degree in 12 months. Accelerated 7-week courses.
School #2: Florida Atlantic University
Florida Atlantic University's Online MBA degree program contains the same curriculum as its campus-based counterparts and is taught by the same professors. The program is 100% asynchronous, which allows students to complete the coursework on their own schedules, maintaining the ability to continue pursuing other jobs or personal commitments.
Cost: $32,000 – $36,800 based on number of credit hours
Duration: 16-23 month
Credit Hours: 40-46
Accreditation: AACSB
Format (ie. Cohort, Semester, Start Any Time.): Online, Start dates in May, August, and January, 8-week terms, team-based cohort format
Benefits of choosing this program over another: Wide range of electives including Hospitality and Tourism Management, International Business, Finance, Health Administration, Operations Management, Business Analytics, Management Information Systems, Marketing, and Accounting. Flexible program length.
School #3: University of California, Davis
Ranked among the top 50 business schools by U.S. News & World Report for 25 years, the UC Davis Online MBA offers students the opportunity to enroll in a highly-acclaimed university from anywhere in the world. The virtual campus environment will ensure that students are engaged in their educational community no matter where they are located. The faculty is among the top-ranked in the world, offering a high-grade educational experience.
Cost: $105,480
Duration: 24-36 months
Credit Hours: 72
Accreditation: AACSB
Format (ie. Cohort, Semester, Start Any Time.): Four start dates per year in January, April, June, and September
Benefits of choosing this program over another: Students will gain access to a global alumni network and corporate partners with a highly ranked University.
Question 2 – How Can I Pay for an Online MBA Program?
Financing is one of the biggest questions students have when it comes to how to pay for an MBA program. Luckily, there are a number of options available to students. The options below are some of the most common ways that students pay for their MBA. Some will be more applicable to certain applicants based on the type of program you are applying for depending on your circumstances.
Be sure to check out a wide range of scholarship options to determine which are most relevant to your situation. Keep reading to learn more about some of these options and understand how they work.
Financial Aid/Student Loans/Grants
One commonly used method of paying for higher education programs is to apply for student loans. There are two main types of loans: private and federal. Private loans come from third-party lenders like credit unions and banks, and often come with less flexibility than federal loans. You may also find that the interest rate is higher than the those that come with federal loans. It's best to check into both types of loans if you're planning to use them. You may also be applicable for student aid or grants, so make sure to check all of this through your school's financial aid office.
Scholarships
Scholarships are offered for a wide variety of reasons, from subject-specific scholarships to racial and ethnically diverse candidates, students with excellent achievements, and more. While it can be a bit time consuming to go through a second application process to apply for scholarships, this avenue can be lucrative and well worth-while. Check out this list of available scholarships to start.
Employer Tuition Assistance
A lot of employers offer education assistance to their employees. If you're interested in getting an online MBA, you may want to find out if your employer offers tuition benefits. Your advanced education can also benefit your employer, which is why they will often help fund the endeavor. The best way to find out is to talk to your employer's human resources or management team.
Working/Work Study/Pay as You Go
While there are a variety of options available, you may need to take on a part-time job for a few years to pay for your MBA. Online MBA's offer a great opportunity to continue working as you are earning your degree.
Question 3 – What is the ROI of an Online MBA?
| State | Salary w/ Bachelor's | School | Cost of MBA | Salary w/ MBA |
| --- | --- | --- | --- | --- |
| | | California State University, Long Beach | | |
| | | The University of Texas, Permian Basin | | |
| | | Florida International University | | |
| | | | | |
| | | | | |
| | | | | |
Question 4 – Who Should Consider Earning an MBA?
The core coursework in an online MBA program includes accounting, finance, economics, and marketing. These courses help students to develop their analytical skills as they learn how to make decisions in the business world.
A good online MBA program will include a number of electives. These electives allow students to learn about topics that are important to them. These may include leadership, global business decision-making, and business ethics. Electives can help students gain a broader perspective on the field they are entering. Here are some of the roles that an MBA will be beneficial for:
Question 5 – Should I do an Online MBA Instead of In-Person?
The decision to enroll in an online versus in-person program is a major one, and if you're struggling to figure out what the best move is for you, it's best to consider all relevant factors both before and throughout the application process. The following list includes the most significant variables to consider when making your decisions on where to apply, and where to enroll.
Benefits of an Online Program
Online MBA programs offer a unique range of advantages that are well-suited to certain types of learners, and people in varying life circumstances at the time they are beginning their MBA journey. The best online MBA programs will include resources to help students connect with other students and mentors, as well as include career services.The following list details some of the benefits and specifics that can help you decide if an online degree is right for you:
You want a flexible schedule to study and do coursework when it works for you.
You want to take your classes in the comfort of your home.
Online programs are more affordable than their on-campus counterparts.
Working professionals may more easily maintain their jobs while still having time for a degree.
Students can engage in collaborative learning environments in online classrooms.
Many programs offer asynchronous assignments which allows students to complete assignments on their own schedule.
Helps to build a diverse portfolio network with professionals around the world.
Benefits of an On-Campus Program
Just as online programs have their advantages, so do in-person programs, and it is important not to overlook these when making the decision between online and on-campus programs. If you are a student who is looking for a more community-oriented, immersive educational experience, an in-person degree might be more suited to your goals. Read through the following benefits of in-person MBA programs to develop a better sense on what this type of program brings to the table:
The opportunity to create in-person relationships with professors and classmates.
It is more engaging for kinesthetic learners who learn through activities rather than listening to or watching lectures.
There is more hands-on supervision and assistance.
There is built-in self-discipline as students are required to attend class and submit assignments on time.
The timeline is more structured.
It employs a more well-rounded style of learning through appealing to all the senses.
There is more access to on-campus facilities like libraries, laboratories, etc.
Hybrid Program Option
After taking in the previously noted benefits of each type of program, you may be leaning towards one or the other, or you could be just as torn as you were before. If that's the case, and you resonated with both types of programs, a Hybrid program could be an option for you. There are plenty of MBA curriculums that involve both in-person and online learning, and these opportunities can be the best of both worlds.
Question 6 – Does it Matter What School I Choose?
The differences between schools can be significant enough to make or break your decision to choose an online or in-person program, stay in or out of state, or even pursue your MBA altogether. From cost, to testing requirements, program length, and more, these are the primary factors to consider when deciding which school is best for you:
Cost
It is important to understand the total cost of an MBA before enrolling in one. This includes tuition, books, supplies, living expenses, and other supplemental costs. Online courses will have a significantly reduced cost, not only in the tuition but in the lack of supplemental living expenses that come with in-person classes. Seeking out grants, scholarships, and in-state programs are all ways to reduce the cost of attaining your degree.
No GRE Requirement
GRE scores have recently become a more commonly accepted test when applying to a MBA, but not all scores require or accept them. The GMAT (Graduate Management Admission Test) has long since been the standard for business schools and is accepted by all institutions internationally. Make sure to check what your prospective school's requirements are before starting the application process. Then you can decide which exam is best for you.
Program Length
Another significant factor in deciding on a school is the length of the program. Shorter may be better for those who are in between jobs, at the beginning of their career, or simply have more time to commit to completing a program more quickly. On the other hand, if someone is working full-time, or has many other personal commitments, a slower, more flexible, and longer-term program may be the better alternative. This is a very personal and situational decision.
In-State/Out-of-State
Just as in-state versus out-of-state tuition significantly effects the cost of an undergraduate degree, it does the same for an MBA. Whether you are looking into online or in-person programs, the rates will still be dependent on the school being in or out of state. This is a factor to consider when thinking about potential student debt. Aside from scholarships and grants, finding the best in-state school that suits your needs is the most financially affordable option.
Alumni Network
Whether you are looking into an online or in-person program, an alumni network will offer a significant advantage to any student who is interested in connecting with others in their field. While classes can be a great environment to do that in, post-graduation networks, events, and resources can be hugely valuable.
Job Connections
Similar to an alumni network, job opportunities can often be built through university-based networking events and resources. There may even be a specific department dedicated to helping students find jobs after course completion. If that is a priority for you, it's something worth looking into before deciding on a program.
Expert Interview – An Online MBA Graduate – Is It Worth It?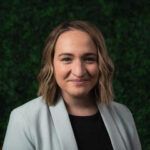 Chelsea Schmitz is a graduate of The Ohio State University with a dual-degree in strategic communications and political science. In May 2022, she received a Master's in Business Administration with a business analytics concentration from Ohio University. During her career, she has worked for Slide Nine Agency and The Ohio State University. Her skillset expands from digital marketing to traditional public relations with a focus on creating customer-first, compelling content that aligns across all marcomm channels and builds thought leadership.
Q. How did receiving your MBA degree impact your career?
Receiving my MBA gave me a lot more confidence in my current role. As a director at a communications agency, I wear many hats. I'm able to utilize a lot of the business courses I have taken to help me better understand the operations and financial aspects of our business. I think this allows me to better serve business goals in my role. In addition, I took a lot of data focused classes. Data is extremely important in marketing and communications, and I'm able to apply best practices when interpreting, analyzing and organizing data in my current job.
Q. Did you feel that you needed to get your MBA to achieve your career goals?
As I aimed to continue taking on leadership roles in marketing and communications, I realized an MBA would open more doors for me.
Q. How did you determine that getting your MBA would be a worthwhile investment?
My bachelor's degree was in strategic communications, which set a very strong foundation for me in writing, earned media, persuasive communications, etc. However, I did feel like I could benefit from the hard business background that I think helps someone be successful as a marketing and communications leader. I knew that having my MBA would provide an additional layer of credibility as I pursued higher positions in organizations.
Q. Were you able to work while getting your MBA? If so, was it challenging to manage your time?
Yes, I worked my full-time job while getting my MBA. My MBA program was entirely online, which I think helped me manage my time better between school and work. I think managing time ebbs and flows. There were certain semesters where I was extremely busy, but I think being in a graduate program while working forces you to become more effective with the time you have.
Q. What were the primary incentives for you to pursue your MBA?
I love learning. So, for me there was the personal incentive of taking on a challenge and learning new things. Additionally, I wanted to have my master's to ensure I could apply for leadership jobs in marketing and communications. Now that I have my MBA, I feel like my opportunities are endless!