If you're an analytically-minded person interested in using scientific and empirical approaches to examine human behavior, then earning an ABA master's online may be right for you. To help you on your ABA journey, we've compiled a detailed list of the best online master's programs in applied behavior analysis. This ranking uses a strict data-driven methodology and looks at cost, accreditation, online program availability, and a number of other important metrics. See which schools have the best online ABA master's programs for 2023.
Best Online Master's Programs in Applied Behavior Analysis (2023)
College Spotlight: Two ABA Programs In-Depth
Below we dive deeper into three online ABA programs to further help you in your school search. Similar to our ranking, we considered critical factors such as cost and quality, but wanted to provide even more detailed information on the curriculum and what it offers. See if one of these schools is right for you.
Drexel University
Drexel University offers an online Master of Science in applied behavior analysis that empowers students to succeed using evidenced-based principles, tools, and practices. The program requires 46-48 total credits delivered across four 10-week quarter terms. Core classes in the course of study cover the fundamental elements of behavior change, assessment, professional ethics, and experimental design, among other areas. The program also extends specializations in autism spectrum disorders; advanced topics in applied behavior analysis; and social, emotional, and behavioral wellness.
Verified by the Association for Behavior Analysis International (ABAI), the program's ABA course sequence meets all coursework requirements for the Board Certified Behavior Analyst (BCBA) exam. The course prepares students for successful completion of the exam. Drexel delivers the majority of its coursework online, with some opportunities for hands-on learning available. Students learn from the same expert faculty that administer Drexel's on-campus program and receive opportunities to publish mentor-supported research. They also have access to the school's groundbreaking A.J. Drexel Autism Institute.
Simmons University

Students enrolled in Simmons University's online Master of Science in behavior analysis usually complete all program requirements in 23 months or less. Simmons' 42-credit course of study stands out among other online ABA programs, boasting an 87% pass rate on the BCBA examination. The program uses an interdisciplinary approach that focuses on contemporary research and contextual application in special education, instructional design, animal training, and organizational behavior management.
Students who pursue this ABA master's online complete a rigorous curriculum that includes eight core courses, five mentoring and supervision experiences, and 2,000 hours of supervised fieldwork. Simmons delivers all coursework using convenient and accommodating online tools. The curriculum maintains ABAI accreditation and offers a verified course sequence with instruction in behavioral assessment, legal and ethical concerns, and methods for behavior modification. Simmons extends three different admission deadlines and offers the option to defer admission for up to one year if necessary.
Advantages of Earning an Online Master's in Applied Behavior Analysis
Whether you're new to applied behavior analysis or an experienced professional looking to deepen your skill set, studying the discipline online has some distinct benefits. Learn more about these advantages below.
Study while you work

Many graduate students already have their foot in the door professionally, which means balancing school and job responsibility can be challenging at times. If this scenario sounds familiar, then online ABA programs could be a good alternative. In most cases, you can study at your own pace and on your own time, making it easier to further your career while strengthening your expertise.

Streamline practicum requirements

Applied behavior analysis is an immensely practical field, and most programs conclude with hands-on experiences regardless of learning modality. The benefit of earn an ABA master's online is that you can streamline practicum requirements in some instances. So, if you already hold an ABA-related position, for example, you can use that role to complete some capstone elements (specifics on this may vary by school).

Save money

We look at the cost of BCBA online programs in more detail below, but many opportunities could save you money in the long run. Fee schedules and tuition expenses depend on many factors, but some programs offer a flat rate to online students. When combined with accelerated or intensive study options, these opportunities can be cheaper than longer, more traditional alternatives.
What You'll Learn in Online ABA Programs
Pursuing an ABA master's online cultivates a core skill set in evidence-based practice that supports behavioral change and intervention. You will receive a high-level overview of the field across your studies, building a clear knowledge base in consultation, systems change, measurement and assessment, and therapeutic treatment. Most programs pair these conceptual foundations with practicum components that allow you to explore applications in a wide variety of contexts.
Course offerings and descriptions vary slightly, depending on the school, but each program works to achieve the same learning outcomes to prepare you for BCBA certification. Here are some sample classes to give you an idea of what to expect
Sample Courses
Applied Behavior Analysis I and II

Most programs administer this component as a two-course sequence delivered across consecutive terms. The course builds clear foundations in behavior analysis and focuses on the main principles and concepts in the discipline. It looks at how to implement strategies in behavioral assessment and intervention. It also explores functional behavior hypotheses using data-driven insights.

Autism Spectrum Disorders

Many certified behavior analysts focus on autism-related issues and this course offers an overview necessary for that specialization. It examines how to diagnose, assess, and treat a range of autism spectrum disorders using insights from developmental psychology. Students learn evidence-based therapeutic techniques and develop tools for building effective social skills in clients.

Behavioral Analysis in Diverse Contexts

This course looks at how cultural and linguistic differences affect applied behavioral analysis with special attention given to individuals with special needs. It builds a clear theoretical foundation for performing behavioral analysis in diverse contexts and looks at several case studies. Students practice skills in empathy and learn to display sensitivity in providing care.

ABA Ethics and Professional Conduct

In this class, students learn about the main laws and regulations that affect behavior analysts and impact practice in various contexts. The course also covers many of the ethical problems and potential legal issues working professionals may face while on the job. It looks at how to approach these situations using best practices and ethical decision-making tools.

Intensive ABA Practicum

A requirement for the BACB exam, this capstone component provides hands-on experience with professional supervision. Students implement skills and synthesize knowledge gained across study in an approved location (the specifics vary by school). They also demonstrate their ability to provide effective behavior analysis in applied settings that reflect real-world work conditions.
Specialization Options
Some online ABA programs offer opportunities to further specialize based on your interests and long-term professional goals. Each specialization begins with the same ABA knowledge base and works to mobilize those foundations in contexts.
These opportunities are usually optional, but they give you a chance to build additional skills and expertise. Whether you're interested in education, business, or clinical practice, specializations like those outlined below can raise your professional profile.
Organizational Behavior Management

This specialization is perfect for aspiring professionals looking to use their ABA skills in business or corporate contexts. It brings clinical practice into conversation with organizational management concerns and prepares students for work assessing performance and implementing practices to enhance behavior in the workplace.

Autism

Students pursuing this concentration focus their studies on helping improve outcomes for individuals with autism. It offers preparation for the BCBA exam and includes courses in addressing autism spectrum disorder across the lifespan. The curriculum looks at evidence-based practice, treatment plan techniques, and social skill remediation.

Childhood Clinical Disorders

This specialization looks at other behavioral disorders common in children extending beyond the autism spectrum. It emphasizes clinical practice and special education applications in primary and secondary schools. Students examine curriculum development concerns along with emotional issues, psychiatric disorders, and methods of intervention.

Mental Health

Like other specializations, this concentration prepares students to successfully complete the BCBA exam. Core classes develop the skills necessary to provide ABA services in mental health contexts for individuals and groups. It emphasizes collaboration, functional analysis procedures, counseling techniques, and treatment evaluation.
Accreditation for Online ABA Programs
The first thing you should look for when evaluating prospective BCBA online programs is institutional accreditation. Accreditation ensures that the credentials you receive come from a school with quality programming and a solid reputation. Independent agencies administer this process. Schools that meet acceptable standards receive regional or national accreditation.
Credible online ABA programs at the master's level should also hold programmatic accreditation, which is especially important if you're planning to become a board-certified behavior analyst after graduation. The Association for Behavior Analysis International (ABAI) offers two options for this credential. Qualified programs may hold ABAI accreditation, or they may administer an ABAI verified course sequence. Look for programs at schools with institutional accreditation that also satisfy one of these options. For more on this, see our expert interview below.
What You Can Do with a Master's in ABA
Whether you're interested in education, counseling, or professional certification, earning an ABA master's online can help you get started. One of the main outcomes of this degree is preparation to become a board-certified behavior analyst (more on that below), but it qualifies you for additional roles as well.
Many graduates go on to work in variety of capacities within schools, counseling centers, nonprofits, social services organizations, and mental health facilities. Some even lend their expertise to businesses and large corporations in need of skilled analyst who can help assess behavior against organizational goals. Find out more about these roles and others below.
Certified Behavior Analyst
One of the top career paths for students who earn an ABA master's online, this role involves completing additional credential requirements following graduation. Most of the courses of study referenced in this guide prepare you for that process. Certified behavior analysts help individuals with behavioral issues like autism. They develop and implement treatment plans that improve social interaction and quality of life. Marketing managers are employed directly by companies and firms, but may also work for marketing or advertising agencies developing and managing the marketing efforts of business clients.
| 10th Percentile | Median Annual Pay | 90th Percentile |
| --- | --- | --- |
| | | |
Behavioral Disorder Counselor
Behavioral disorder counselors generally work in community health facilities, government agencies, and outpatient care centers. They help diagnose behavioral disorders and work with individuals and families to identify intervention or behavior modification strategies. They offer referrals when necessary and facilitate outreach programs designed to mitigate destructive behavior and improve community health.
| 10th Percentile | Median Annual Pay | 90th Percentile |
| --- | --- | --- |
| | | |
Special Education Teacher
Special education teachers use their applied behavior analysis to further outcomes in primary or secondary education settings. They work directly with students dealing with physical disabilities or behavioral issues. They assess student needs, evaluate existing programming, plan activities, and implement individual education plans when necessary.
| 10th Percentile | Median Annual Pay | 90th Percentile |
| --- | --- | --- |
| | | |
Forensic Analyst
Forensic analysts lend their expertise in applied behavior analysis to criminal justice and investigative efforts. They use scientific methods to uncover evidence and analyze that evidence to better understand criminal behavior. They are often called upon as expert witnesses in court proceedings and develop written or oral reports based on their findings.
| 10th Percentile | Median Annual Pay | 90th Percentile |
| --- | --- | --- |
| | | |
Market Research Analyst
Professionals in this role study market conditions and analyze the success of products or services following a sale. They use insights drawn from applied behavior analysis to forecast and evaluate consumer behavior based on organizational goals and product demand. Most market research analysts work within large corporations or for consulting firms specializing in a specific industry.
| 10th Percentile | Median Annual Pay | 90th Percentile |
| --- | --- | --- |
| | | |
Costs and Financial Aid for Online ABA Master's Programs
You should understand the financial commitments before moving forward with online ABA programs. Education at this level is not cheap, but there are quite a few financial aid opportunities out there if you know where to look. Most schools extend merit or need-based scholarships as well as research fellowships and student loan opportunities. Many nonprofits and professional ABA organizations also provide support.
Specific expenses vary widely and depend on factors like the type of school (public or private) and where you plan to live while you study (even for online programs in some cases). The table below lists several schools and their tuition rates to give you a better sense of the costs involved.
What Your Online Master's in Applied Behavior Analysis Could Cost
Q&A with an Online ABA Program Director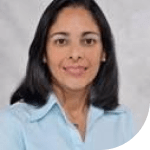 Dr. Maricel Cigales has worked in the field of behavior analysis for more than 30 years. She has been a professor at Florida International University since 2008, where she teaches graduate and undergraduate courses in behavior analysis. She is also the director of the Behavior Analysis Master of Science (BAMS) program and the Associate Dean of Undergraduate Studies for the College of Arts, Sciences and Education.
Q. Are there any electives undergraduate students can take to get a head start before beginning graduate-level study in ABA?
A: Undergraduates should check if their university offers a Verified Course Sequence (VCS). This is ideal, but any coursework in behavior analysis can strengthen applications to graduate programs. Behavior analysis courses are typically offered by psychology and education departments.
Q. Some ABA programs have ABAI accreditation, while others administer a verified course sequence. What is the difference between the two designations? Is there something specific prospective students should look for when considering ABA programs?
A: The VCS designation indicates that a specific set of courses meet requirements set by the Behavior Analyst Certification Board (BACB). The BACB publishes a task list that specifies the concepts and principles a VCS must cover. The list also forms the basis of the certification exams. The task list is available on the BACB website. The list is updated from time to time, and a new edition is then published. We are currently under the 4th edition, but the 5th edition (published a while ago) will be effective January 1, 2022. Many programs have begun transitioning their VCS courses to meet the 5th Edition Task List standards.
The 'ABAI accredited' designation indicates that the program meets excellence standards set by the ABAI accreditation board. While accreditation is an indication of excellence and something for students to look for, the lack of accreditation does not mean that a program is necessarily lacking in any way. ABAI accreditation is relatively new and voluntary. Many programs have simply not applied for accreditation.
 Prospective students should look for programs that have a VCS. If a program is also ABAI accredited, all the better. Students do not have to take courses from a VCS to meet the task list standards, but it makes their exam application process simpler. If a new task list has been published but is not yet in effect—as is the case now—students should consider which task list will be in effect when they graduate and complete the supervised experience required to take a certification exam. Students should also look for programs that include supervised experiential learning that meets the BACB experience and supervision standards.
Q. Other than studying for BCBA certification, what can current graduate students do to prepare for work when they complete their studies? In what industries, job sectors, or career paths do you think ABA professionals will be most needed in the future? 
A: It is important for current graduate students to build their professional identity and community. They should join professional organizations, attend conferences and workshops, and connect with emerging and established behavior analysts, particularly those who work in job sectors they are interested in. I cannot think of a job sector that would not benefit from having ABA professionals. Organizational behavior management (business and industry) and healthcare are growing areas where behavior analysts can make significant contributions.
Frequently Asked Questions About Online ABA Master's Programs
What are the admissions requirements for an online master's in applied behavior analysis?
It's always best to consult specific admissions departments on deadlines and requirement specifics, but looking ahead you should be prepared to submit the following materials:
Academic transcripts verifying an accredited bachelor's degree with a 3.0 GPA or higher (the GPA range could vary here but should be generally competitive);
A resume or CV detailing relevant professional experience;
2-3 letters of recommendation from previous teachers, supervisors, or mentors who can speak to your potential;
A personal statement that addresses your background, qualifications, and intent to study (this step could involve specific essay questions depending on the school).
Some programs may want to interview you as a part of the admissions process. Although some schools ask for GRE scores, they are not a universal requirement for most online ABA programs.
How long will it take to finish my master's in applied behavior analysis?
Most students should be able to finish their ABA master's online in roughly two years. Several factors can impact your time to completion. For example, if you're a working professional and want to keep your job while studying you will probably need to enroll part time. This will extend your timeline a bit. Conversely, some schools extend accelerated or intensive options that can expedite things. If you're able to take advantage of these opportunities, you could graduate in 12-15 months.
Can I earn an ABA master's 100% online or are there on-campus requirements?
Most programs deliver all coursework entirely online. Since applied behavior analysis is such a hands-on discipline, most programs require practicum or capstone components that must be completed in person (usually near the end of the program).
Many programs offer flexible accommodations for these requirements. If you live near the school you can participate in an on-campus experience. If not, other arrangements can usually be made in your location. For example, you may be able to incorporate your current job if you already work in the field.