Flexible and affordable, online MFA creative writing programs can give you the literary prose and analysis skills needed to write your novel or pursue related careers in teaching, editing, marketing, or public relations. These programs also cultivate skills you'd need to pursue a doctorate in a related area, such as a Ph.D. in English and literary arts. This guide can help you find the online MFA creative writing program that's right for you and answer common questions about this degree. Get started on your grad school search with our list of top-ranked programs below.
Top Online MFA Creative Writing Programs for 2023
Inside Two Online MFA Creative Writing Programs
In addition to the online MFA creative writing programs that made our rankings list above, there are several other quality options that are worth a look, including the two we've spotlighted below. Get an inside look at each and see if they're a good match for your budget and career goals.
University of New Orleans

The University of New Orleans is a public research institution established in 1956. The school today serves approximately 8,000 students and offers one of the best online master's in creative writing. This fully online program gives students the chance to study with its award-winning faculty, along with study abroad opportunities during the summer semesters.
MFA creative writing students at UNO must complete 45 hours of coursework, including 18 hours of creative writing workshops. Current course offerings include New Orleans literature, studies in rhetoric and communication, online fiction workshop, and studies in Shakespeare. Learners need to maintain a 3.0 or higher GPA to remain in good standing with the department. MFA creative writing students must also complete a master's thesis for graduation.
Prospective students must submit an application containing a writing sample, writing samples, three letters of recommendation, and official transcripts. Learners can apply different types of writing samples, including fiction, nonfiction, and poetry. Online students at UNO pay $506 per credit regardless of their location. Costs for study abroad summer programs vary each year.
Southern New Hampshire University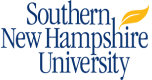 Established in 1932, SNHU is a private nonprofit institution serving approximately 91,000 students. Remote learners can take advantage of its fully online MFA in creative writing program. The school does not require any residencies, application fees, or GRE/GMAT scores. This program is especially appropriate for students interested in fiction who also wish to learn about the business aspects of creative writing careers and marketing strategies for their own work.
Classes at SNHU are asynchronous, with learning materials available 24/7. Degree-seekers must complete 48 credits for graduation. Required courses for the major include copy and content writing, editing and coaching, the publishing ecosystem, storytelling, and advanced studies in genre literature.
Incoming students can transfer up to 12 credits toward the MFA degree. Additionally, the school requires a traditional master's thesis, typically a novel-length work of fiction in a genre of the students choosing. Online master's students in this program pay $627 per credit.
Benefits of Earning an Online Master's in Creative Writing
Online MFA creative writing programs today offer some great perks and advantages, especially for working adults. An MFA in creative writing online helps you further hone your literary analysis and writing skills while positioning you for diverse and career opportunities. ow can we fit a costly degree program into an already busy schedule? Creative writing MFA programs are notoriously rigorous, but many creative writing master's programs today offer flexible scheduling along with tuition rates that may be lower than on-campus, traditional programs. Take a closer look at some of the perks of earning your master's in creative writing online.
Flexibility

Whether you're working at a part- or full-time job, online degree programs in creative writing can help you earn your credentials from home as you complete coursework in your spare time. Some degree programs in this field offer asynchronous or self-paced courses, so you won't have to attend any virtual classes at specific times, giving you the choice to make your own schedule day-to-day. Even if you enroll in a program with synchronous courses with regular meeting times, you'll be saving time and energy by not commuting to campus.

Career Opportunities

An online MFA in creative writing sets you apart from the crowd, helps you improve upon your writing and literary analysis skills, and positions you for better jobs in a variety of fields. Whether you're interested in work as an editor, advertising copywriter, journalist, or lexicographer, a master's degree in creative writing gives you a leg up on bachelor's degree-holders. Furthermore, professionals with MFAs often go on to teach. A master's degree is typically a requirement to teach at an accredited college or university, and the pay is better than high school teaching positions. According to the Bureau of Labor Statistics, high school English teachers earn a median annual wage of $61,660 per year, while college professors stand to make $79,540.
What You'll Learn in a Master's in Creative Writing Online Program
Online MFA in creative writing programs focus on developing your existing writing and analytical skills. Depending on the specialties of the faculty, you'll have the opportunity to explore contemporary and foundational works across a wide variety of literary genres. Many schools require you to complete at least a couple of workshop-style classes, where you'll get a chance to work directly with and receive feedback from your peers. Online MFA programs also give you the chance to work directly with faculty members who specialize in your area of interest. Since most programs require you to complete a master's thesis or final project for graduation, working with faculty directly can be extremely helpful as you hone your skills and prepare for a career.
Popular Courses
Fiction Workshop

This class helps learners dissect works of fiction in various ways and pay special attention to the construction of scenes and narrative. Faculty assist students in exploring the depth of characters, considering untold pasts and futures involved in selected works, and how to investigate untapped themes that reveal themselves in works of fiction.

Creative Nonfiction

Students in this course study works from prominent authors across several genres, including journalism, film, criticism, poetry, fiction, and memoir. The class requires students to complete regular writing assignments that focus on specific skills or genres, including short- and long-form writing. The course also includes a workshop component where learners will engage in peer review activities.

Short Story Writing

MFA creative writing students in this class explore a variety of techniques and methods that go into creating engaging short stories. Faculty assign readings from important contemporary fiction writers for further examination of tone, plot structure, setting, and view in the short story genre. This is a non-workshop course and does not require learners to spend much time, if any, creating their own short story works.

Form and Theory in Poetry

This class offers an in-depth exploration of poetry writing and focuses on line structure, free verse, differences between prose and poetry, literary criticism, the theory of composition, and defining genres of poetry writing. Students will explore different types of works depending on their instructor, but most faculty choose volumes by canonical or contemporary poets.

The Public Good and Writers

MFA creative writing students in this course will be asked to create a wide variety of works that would work well in the public area. This work includes speeches, opinion editorials or op-eds, and letters to editors. This course contains a workshopping element that allows MFA students to review their peers' work and offer constructive feedback for improvement.
Accreditation for Online MFA Creative Writing Programs
Colleges and universities that offer a quality education and valuable credentials that help you advance your career hold regional or national institutional accreditation. Regional accreditation is considered the gold standard and is held by schools that offer a wide range of degrees in traditional academic subjects. This prestigious accreditation comes from one of six accrediting bodies in the U.S., depending on where the school is located. For more information on schools' accreditations, you can conduct searches by institution on the Department of Education website.
Schools may also earn programmatic accreditation to showcase their commitment to high levels of instruction in particular academic areas. There is currently no accrediting entity that offers a formal programmatic accreditation for MFA programs. Many schools that offer the MFA, however, are members of the Association of Writers and Writing Programs. Both MFA programs and their students can benefit from an array of opportunities, including career counseling and mentorship services, by having this institutional membership.
What You Can Do with a Master's in Creative Writing
Online MFA programs in creative writing will prepare you for many exciting careers that put your literary analysis and writing skills to use. Many MFA degree-holders move on to careers in publishing, marketing, editing, advertising, and education. You'll find that an MFA will open doors to several career opportunities that are often inaccessible for those with only a bachelor's degree. Additionally, a master's in creative writing will increase your earning potential and provide more opportunities for professional growth, especially in education-focused roles. Generally speaking, PayScale reports that professionals with an MFA make approximately $4,000 more per year than those with a bachelor of fine arts degree.
College Instructor
These professionals work at colleges and universities as full- or part-time instructors. They teach students in-person or online, design lesson plans, give lectures and provide students with feedback on their work. Many teachers in these roles also provide mentorship and guidance for students pursuing a major in their area of the field.
| 10th Percentile | Median Annual Pay | 90th Percentile |
| --- | --- | --- |
| | | |
Writer or Author
Writers and authors create different types of content for a wide range of media, including books, blogs, magazines, movies, television scripts, and more. These roles typically include a research component, especially when writers are hired to write for specific audiences or about particular subjects. Writers and authors often develop a specialized area of work and continue to grow their careers through related creative opportunities over time.
| 10th Percentile | Median Annual Pay | 90th Percentile |
| --- | --- | --- |
| | | |
Editor
Professionals working in editorial roles plan, review, and re-work content for publication. They must have a strong understanding of style guidelines, depending on the publication, along with the ability to consult credible sources for editing or creating editorial guidelines for others. They often work for newspapers, book publishers, research organizations, and technical services.
| 10th Percentile | Median Annual Pay | 90th Percentile |
| --- | --- | --- |
| | | |
Public Relations Specialist
MFA degree-holders can work as public relations specialists who help craft and maintain an organization's public image. They work with a range of other professionals to ensure that media releases and social media help bolster a positive public view of their employer. At the same time, they help create content that increases public awareness of their organization and the work they accomplish. These jobs may be in educational services at the private, local, and state levels, as well as in advertising, governmental positions, and various types of businesses.
| 10th Percentile | Median Annual Pay | 90th Percentile |
| --- | --- | --- |
| | | |
Marketing Manager
Most marketing managers today work to generate interest in their employer's products or services. Working with financial staff members, advertising sales agents, and art directors, they plan promotional campaigns, conduct market research studies, meet with prospective clients, and more. An MFA in creative writer helps learners develop skills in persuasive language and create valuable descriptions of products and services.
| 10th Percentile | Median Annual Pay | 90th Percentile |
| --- | --- | --- |
| | | |
Costs and Financial Aid for Online MFA Creative Writing Programs
Earning a master's in creative writing online can be a significant financial undertaking for most students. Your first course of action should be investigating all of the financial aid opportunities available to you. Sources of funding may come from internal sources at your school or department, as well as outside sources like private scholarships, grants, or fellowships. Many schools participate in federal work-study programs, which provide you with part-time employment on-campus. Lastly, if you're currently working, you can check with your employer to see if they offer employer tuition assistance programs that might help you defray the costs of earning an online MFA in creative writing. For more information on financial aid opportunities, check out our financial aid page.
What Your Online MFA in Creative Writing Could Cost
| School Name | No. of Credits | Cost/Credit | Est. Total Tuition Cost |
| --- | --- | --- | --- |
| | | | |
| | | | |
| | | | |
Frequently Asked Questions About Earning Your Master's in Creative Writing Online
What are the admissions requirements for an online Master of Fine Arts in creative writing?
Most online MFA programs in creative writing are competitive, so you need to make sure that you submit all of the necessary materials and meet the requirements for each application. You can expect to submit an application fee, college transcripts, a statement of purpose, and, most importantly, a creative writing sample. School applications for MFA programs will provide you with specific details about what they expect from your writing samples. Be sure to follow these guidelines closely. Additionally, some programs may require you to submit GRE scores for consideration.
Application Fee
Official College Transcripts (with a competitive GPA, often 3.0 or higher)
Statement of Purpose
Updated Resume or CV
Creative Writing Sample (sometimes more than one)
GRE Scores (may be optional)
Letters of Recommendation (may be optional)
How long will it take to finish my master's in creative writing online?
The duration of your MFA creative writing program relies on several factors. Depending on the program, you can expect to complete 48-54 credits in total for graduation. Most full-time students can complete these requirements in 2-3 years, like students enrolled in the MFA program online at The Mississippi University for Women. Part-time learners often spend 3-4 years completing their MFA.
If your program requires a traditional master's thesis or final project for graduation, this could add some extra time to your tenure in school, depending on how long it takes you to complete that final component. Degree programs that offer creative writing classes online in a self-paced format may give you the opportunity to progress through the program more quickly than synchronous or in-person master's programs.
Can I earn a Master of Fine Arts in creative writing 100% online, or do I need to visit campus?
Both fully online and hybrid programs are available for distance students in creative writing. Some programs describe their MFA programs as "low-residency," meaning that you'll have to spend some time on campus. These types of programs take into account that their students are working or have other extracurricular commitments. Most on-campus requirements take place over long weekends and during the summer months to provide the highest level of flexibility and scheduling convenience.