Accurate reporting is critical, especially with a dynamic political landscape, a pandemic, and new and controversial information coming in from every direction. Reporting on events accurately and without bias is a cornerstone of journalism, and a skill that can be improved via higher education.
A master's in journalism online is tailor-made for working professionals who want to take their reporting to a new level, open doors to better advancement opportunities and higher pay, and learn even more about in-depth research that goes into serious reporting. This guide can help you find the program that's right for you, with a list of this year's top schools, information on specialization options, and more.
Best Online Master's Degrees in Journalism for 2023
In-Depth: Three Popular Online Master's in Journalism
When searching for the right online master's in journalism for you, it can be helpful to take a detailed look at real-world programs. We've spotlighted three colleges below with premier online journalism master's programs to give you a better idea of what to look for in a quality program.
University of Alabama

At the University of Alabama, students can earn their Master of Arts (MA) in Journalism Online through the College of Continuing Studies. The program requires 31 credit hours for completion, all of which can be completed online. Students have six years from the start date of their program to complete their studies; most students take two or three classes per semester. Instead of a thesis, students must complete either a professional project or take comprehensive exams to prove what they've learned throughout their educational pursuit.
Students can create their specialization through careful choice of electives. For instance, they can pursue an emphasis in digital media and information, management, writing and reporting, or social science and research. Applications are accepted year-round for spring and fall semesters; those who begin in summer can enroll without declaring a degree and earn up to 12 credit hours before full admission.
Regent University

Presented with a strong Christian worldview, the M.A. in Journalism through Regent University prepares students to carry those values with them as they enter the world of communications and reporting. Students can expect to become well-versed in traditional and digital media applications, as well as topics such as social media and internet marketing. All 33 credit hours can be completed online.
Eight start dates help increase the flexibility of earning this degree at a time that is right for you. The degree must be completed within five years of the start date, and students must maintain a cumulative GPA of 3.0 throughout their studies. Those who don't hold a degree in journalism, public relations, or a similar field are required to complete a communications course at the beginning of their tenure.
New York University

The American Journalism Online Master's Program through New York University Arts & Science introduces students to the finer points of news reporting, law and ethics in American journalism, media startups, feature writing, digital and audio journalism, and much more. There is even the potential honor of winning one of ten American Journalism Online Awards. Students can nominate themselves or others for emerging work in digital media, such as narratives on a website, a TikTok video, a Twitter thread, and more.
Students have the option of completing their program in one year, including a summer semester. The 1.5-year option allows students to take the summer off. The two-year option is a part-time program that has a free summer during which students could pursue an internship or other opportunities for hands-on training beyond the classroom. Students don't have to have journalism experience to apply, but they do need a bachelor's degree and the ability to write a short piece to go along with their admissions packet.
Advantages of Earning an Online Master's in Journalism
While many jobs require only a bachelor's degree or less to begin working in journalism, pursuing a master's degree proves you're serious about your career. Pursuing a master's online gives you time to continue working and building your portfolio while earning a degree at your own pace. Here are some other reasons why it's a great idea.
Flexible Scheduling

Journalists are busy people, and sitting in a classroom takes away precious time in the field, on the phone with sources, or researching, outlining, and writing stories for news outlets. Online learning can allow you to continue with that hard work while getting a higher degree at your own pace.

Career Advancement

While a bachelor's degree in journalism, media, or communication is a great way to begin a career in reporting or writing for media outlets, a master's degree can up the ante. A master's in journalism or a related field offers better networking opportunities, opens doors to editorial positions, and provides more in-depth research skills that can help with landing a more lucrative position.

More Respect

In the world of journalism, research prowess matters. The better your sources, the better your reporting. The more education you have in the field, the more likely you are to find jobs that provide exposure, and that means better networking opportunities. The master's degree is one more rung on the ladder to the top of the journalism profession.
What You'll Learn in an Online Journalism Master's Degree Program
When you enter an online master's program in journalism, you'll find two types of courses: the core curriculum and the electives. The core curriculum is largely the same from one school to another, as it teaches you the basics of what you need to know. The electives are where you can choose to specialize and create a master's concentration that suits your career goals. Some programs include a capstone project, while others might require a thesis or a comprehensive exam.
Here are some of the courses you can expect to encounter in your journalism master's degree program.
Popular Courses
Communication Technology Tools

As more and more individuals get their news and information through digital sources, it's important to understand how to create and distribute multimedia and mobile content. This course looks at computer-assisted journalism and helps students learn to integrate technology with news reporting.

Social Media & Internet Marketing

Social media has taken the world by storm, and those in the world of news must keep up. This course focuses on the internet, social media, and mobile media. It also focuses on marketing theories, strategies, practices, and tools necessary to get the news to individuals through those means. Students learn the role of social media and the internet in public relations, advertising, film, and more.

News Writing and Reporting

This is the bread and butter of journalistic professions and helps hone these skills to a higher level. Students look at a variety of news reporting, storytelling, research, data gathering, interviews, and writing and editing for all platforms, from traditional to digital to emerging technologies.

Media Law and Ethics

Ethical reporting and staying within the lanes of the law are both serious considerations for any journalist. This course looks at the distribution and ownership of content, media law as it pertains to intellectual property, freedom of the press, source protection, privacy, libel (defamation), licensing, guilds, unions, consumer rights, and much more.

Community and Citizen Journalism

This course looks at the development of news through community and citizen reporting. For example, the course covers reporting local and regional news, covering community events and issues, engaging with civic leaders and organizations, and producing news stories designed to benefit the citizens in a particular area.
Specialization and Concentration Paths
Some programs in journalism offer dedicated concentrations with electives designed solely for this purpose. Other programs provide a more general direction and allow you to choose your electives to create a concentration that is unique to your professional needs. Here are some of the more common concentrations you might encounter in a typical online master's in journalism program.
Sports Journalism

The vast world of sports has millions of fans, and those fans deserve to read accurate reporting about their favorite teams and players. Sports journalism looks at not only the surface issues—who won and who lost—but dives into the background of teams and players, looks at coaching history, and delves into the practices of leagues and organizations that hold sway over the sports world.

Environmental Reporting

Climate change is no longer a question; it's a reality. The environment is changing at a pace mankind has never seen, and dedicated reporters are needed to keep up with the onslaught of new information. This information can be technical and reporters must be able to convey the issues in a way that individuals across the globe can understand. This specialization looks at the ethics, research, legal ramifications, and essential skills necessary to report on rapidly-changing climates.

Government Reporting

Politics is sometimes quiet and mundane; other times, it's volatile and difficult. Reporters on the political spectrum need to be ready to report on everything from in-depth investigations into political practices to delivering news quickly during uprisings or unrest. This specialization helps you understand the ins and outs of governments around the world and how to properly report on political issues.

Investigative Journalism

This style of journalism dives deep into one topic, such as political corruption, environmental issues, serious crimes, and more. A journalist could spend years on a wide-ranging piece that eventually reveals pertinent information for individuals on a local, regional, or national level. This specialization focuses heavily on research, finding the proper sources, and ensuring the in-depth work stays within the letter of the law.

Documentary Journalism

Also known as documentary filmmaking, this form of journalism seeks to inform the viewer while following an engaging narrative. Rather than hard reporting with just the facts, documentary journalism often includes thoughts and opinions of those who are in the know about a particular topic. This concentration focuses on the elements of documentaries, how to stay true to life while creating something with a narrative style, and how journalism fits into the making of a film.
Accreditation for Online Journalism Master's Degree Programs
Accreditation is the process by which an independent body looks at a school or program and makes sure it meets certain standards of quality. Accreditation means your degree is worth something, will be recognized by potential employers, and will be accepted as valid by other institutions of higher education if you choose to pursue another degree.
Programmatic accreditation means a program has been evaluated and accredited, while institution accreditation pertains to the school as a whole. Look for a school that holds regional or national accreditation. For journalism programs, the Accrediting Council on Education in Journalism and Mass Communications is the accrediting body that ensures the programs meet standards of quality.
To find out if a school you're considering is accredited on the institutional level, use the U.S. Department of Education's Database of Accredited Postsecondary Institutions and Programs search tool or visit the Council for Higher Education Accreditation site.
What You Can Do with a Master's Degree in Journalism
Though most positions in journalism and communications require only a bachelor's degree for entry-level work, many employers look favorably upon those who have earned the graduate degree. A master's in journalism can help hone your research skills, offer a wider breadth of knowledge to help you find the best leads and sources, and prepare you for areas you might not have considered before, such as working behind the scenes of a news organization. The following careers are examples of what might await you after graduation from an accredited online master's in journalism degree.
Broadcast News Analyst
The trusted faces that bring you the news on television, the internet, and other forms of digital media are broadcast news analysts. They might focus on a particular area, such as politics or climate change, and might be either a regular on a particular program or jump from one broadcast venue to another. They are often hired to provide expert analysis or their opinion on news happening in the world.
| 10th Percentile | Median Annual Pay | 90th Percentile |
| --- | --- | --- |
| | | |
Public Relations Specialists
These professionals create and maintain the public image of an individual, business, or organization. They create press releases, respond to requests for information, set up interviews or publicity opportunities for their clients, draft speeches, keep track of what is said about their clients on social media, and more. A master's degree in journalism can help provide deeper research knowledge that can assist the public relations specialist in finding new opportunities to spread their client's reach.
| 10th Percentile | Median Annual Pay | 90th Percentile |
| --- | --- | --- |
| | | |
Interpreter or Translator
Interpreters work to translate the spoken word from one language to another; translators do the same with the written word. Both professionals can find work in the news, reporting, communication, and broadcast industries. Jobs could include translating content into various languages, interpreting sign language during live events, or developing closed-captioning of television programs to create an enriching experience for a broader viewership. A bachelor's degree is required, though a master's degree in journalism or communication can open up horizons to work among top-rated news organizations and other steps up the ladder.
| 10th Percentile | Median Annual Pay | 90th Percentile |
| --- | --- | --- |
| | | |
Editor
Editors work closely with writers, journalists, and other communications specialists to correct, rewrite, polish, and otherwise prepare work for publication or distribution. They might help develop story ideas for publication in periodicals, websites, newspapers, and more. They might also develop, create, edit, or otherwise polish scripts for news reporters and broadcasters. While a bachelor's degree is the standard education required, those with a master's in journalism degree are much more likely to move into supervisory positions, such as that of the head editor of a magazine.
| 10th Percentile | Median Annual Pay | 90th Percentile |
| --- | --- | --- |
| | | |
Broadcast and Sound Engineering Technicians
Those who explore journalism and find that they prefer behind-the-scenes work can become broadcast and sound engineering technicians who operate, set up, and maintain the equipment used for broadcasts, radio programs, films, and more. Their work might include everything from assisting with live reporting to creating film and sound for documentaries of films. At least an associate degree is necessary, but those who hold a journalism master's degree will likely see better opportunities for moving into supervisory roles. 2019 Salary Data
| 10th Percentile | Median Annual Pay | 90th Percentile |
| --- | --- | --- |
| | | |
Costs and Financial Aid for Journalism
When pursuing an online master's degree in journalism, one of the key factors is always the financial bottom line. How much will this degree cost you? Tuition and fees are often cut and dry, but keep in mind that those can change when financial aid is applied. This aid can take the form of scholarships and grants, which don't have to be paid back, and loans, which do. Some might land fellowships that help pay for tuition, while others might find employer tuition assistance to be helpful. This assistance is especially true if you're willing to continue working for your current employer after graduation. To learn more about financial aid options, visit our financial aid page.
How Affordable Your Online Master's in Journalism Could Be
School Name
No. of Credits
Cost/Credit
Total Tuition Cost

In-state (Ohio): $536 per credit hour
Out-of-state: $546 per credit hour

In-state: $17,700
Out-of-state: $18,000
Q&A with a Journalism Assistant Professor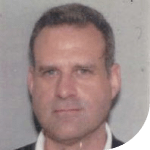 Dr. Robert Richardson is a Scholarly Assistant Professor in the Edward R. Murrow College of Communication at Washington State University – Everett. He earned his doctorate in American Studies from WSU and holds master's and bachelor's degrees from Northern Michigan University.
Q. What emerging careers are you seeing pick up steam for those who have a degree in journalism, communications or a related field?
A. In addition to traditional journalism opportunities, there are many emerging jobs that tap into the same skill sets that students are exposed to in this area of study. For example, one of the biggest growth opportunities right now is "brand journalism." There are many companies that need to credibly tell the stories about their brands to the public, so strong writing and content creation skills are highly in demand. Other opportunities awaiting journalism and communication students include careers in social media management, event planning, public relations, and multimedia production.
Q. In the United States, journalists have come under attack in recent years. How have your courses changed over the years as journalists find themselves in an increasingly hostile environment?
A. As evidenced by some of the recent news events, critical thinking and media literacy are more important now than ever. We are in a time where there is a great deal of fragmentation of the media landscape and many individuals consume information from fringe outlets that do not adhere to true traditional journalistic standards. For many people, media consumption choices are made that only reinforce their existing world views.
Students should learn to question the integrity and credentials of the source. Does the media outlet or reporter have an agenda? Is it truly news or just opinion? Finding "fair and balanced" news coverage can be a challenge, but it is worth the pursuit.
Q. What are a few of the most important things you want your journalism students to learn?
A. Don't be afraid to ask questions. Curiosity is key when it comes to journalism. Good writing is always important, but it is also necessary to be a good listener. You will always be on deadline, so learn to manage your time well. Make sure that you select qualified sources and follow-up on leads. Too, remember to be gracious.
Connections are important and sometimes afford incredible opportunities, but without the above skills the good opportunities that connections can make possible often go to waste.
Q. What are a few good pieces of advice you'd offer to someone pursuing a career in journalism?
A. Get as much writing experience as you can. Practice makes perfect. The best way to improve your craft is through repetition. With each reporting assignment, you will get better at organizing your thoughts and fine tuning your ability to determine what is considered newsworthy. Make sure to keep the best of your work in a portfolio that you can use to show off your capacities. In this day and age, it is essential that all students have a digital portfolio to show potential employers evidence of their work.
Frequently Asked Questions About Earning a Master's in Journalism Online
What are the typical admissions requirements for an online journalism master's degree program?
When seeking admission to a master's degree in journalism online program, you'll find that most schools have the same basic admissions requirements. These include:
The application itself
A statement of purpose or essay
Resume or curriculum vitae
Letters of recommendation
Official transcript(s) reflecting at least a bachelor's degree
Given that this is a degree in journalism, most schools want to see what you've done in the past. A portfolio of work is often required. Also expect to prove your English proficiency prior to enrollment.
How long will it take to finish my master's in journalism online?
When completing an online master's in journalism degree, expect to complete between 30 and 33 credit hours. Depending on your schedule, this might mean a full-time program can take a year to complete, while a part-time program can take two years, such as the case with the Master of Arts in Journalism and Communication at Kent State Online.
Can I earn a master's in journalism 100% online or are there on-campus requirements?
In many cases, the master's degree in journalism online is exactly that: 100% online with no campus visits required. Some schools might require students to appear on campus for orientation, while others might want to see students on campus once a semester for an in-person meeting with peers and professors. However, the vast majority of master's degrees in journalism will be asynchronous learning through entirely online means.