Do you have an interest in literature, rhetoric, or writing? Perhaps you have plans to work as an English teacher and need to meet the education requirements. Pursuing a master's in English could be a great path for you, and online degree programs are making it more convenient than ever. If earning a master's in English could be your next move, this page showcases colleges with today's best online master's degrees in English to help you find a quality, affordable program that has the flexibility you're looking for. See our rankings of the top programs of 2023 below.
Best Online Master's Degrees in English for 2023
Inside Look at 3 Top Online Master's in English Programs
Earning an online master's in English can help you move up the ladder in your current job or pursue a variety of careers outside of your field. With so many programs available, you'll want the one you enroll in to meet high standards. To give you a clearer picture of what a quality online master's in English program looks like, we've provided detailed profiles of three of the best programs currently available.
Harvard University

Harvard University's Extension School offers a 48-credit master's in English program that consists of 12 courses, including a final thesis or capstone project. This is a hybrid program that requires that three courses occur on campus, either through traditional instruction or intensive hands-on interaction (weekends or winter terms). Designed to deepen understanding of literary figures and texts, the course of study develops core analytical skills in communication, interpretation, and critical thinking.
The curriculum includes proseminars, general electives, and core coursework in critical theory, English literature, and methods of interpretation. Students can also complete a graduate certificate in American literature and culture while they study. Near the end of the program, learners select a thesis or capstone option. The thesis track requires independent research on an approved topic that results in original scholarship. The capstone track involves two additional courses modeled after the peer-reviewed publication process.
University of West Florida

Many students complete the University of West Florida's master of arts in English online in two years or less, developing transferable, interdisciplinary communication skills. Graduates of the program qualify for work as writers, speakers, educators, and analytical experts. The program itself involves 33 to 36 credits delivered across 16-week course sequences. The school boasts small class sizes for an optimal immersive experience, enrolling just 20 students in courses that examine literary theory and rhetoric.
This online master's in English offers specializations in literature and creative writing. After completing 18 credits, students must declare a thesis or non-thesis track regardless of their specialization. The thesis track offers preparation for further study, while the non-thesis track includes different capstone elements. The University of West Florida delivers all coursework entirely online using synchronous tools like video conferencing and real-time lectures or discussion. Additional class subjects include workshops in fiction and creative writing, feminist theory, and topics in American literature.
Southern New Hampshire University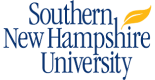 Southern New Hampshire University grants an online master's in English that includes culminating capstone components and opportunities for teaching. Most students finish in about 15 months. The program builds a broad skill set in analysis, communication, and creative thinking that transfers to a wide range of career options. Coursework covers key figures in the discipline (William Shakespeare, Charles Dickens, Charlotte Bronte, Zora Neale Hurston, Edgar Allan Poe, and many more) and looks at influential movements such as Victorianism, Modernism, the American Renaissance, and the Postcolonial tradition.
Students complete 36 credits, accessing course material and completing assignments using innovative tools available 24/7. Each step of the way students learn to evaluate and assess influential theoretical arguments, incorporating them into interpretation of literary texts and objects. Learners also receive training in writing instruction and can further that skill set in a three-credit optional internship. In the capstone requirement, soon-to-be graduates complete an original thesis project and submit a portfolio of literary and critical writing along with an evaluative essay.
Key Advantages of Earning an Online Master's in English
Earning an online master's degree in English has some significant advantages not available to students studying solely in person. Check out some of the key perks and benefits below.
Flexibility

Online learning offers maximum flexibility; in most cases you can interact with materials and complete assignments at a time and place that meets your needs. An added bonus is that you'll complete your studies using a range of tools and technologies, such as video conferencing, chat groups, project tracking systems, presentations, group projects, and online research, commonly used in the workforce for built-in job-skills training.

Less time in school

Most online master's in English programs can be completed on a much shorter timetable than more traditional offerings. If you enroll as a full-time student and you're able to take advantage of accelerated options, you could significantly expedite your path to completion. Less time in school means more time for career advancement in the future.

Individualized study

English is already a highly individualized field, but many online programs extend further options for customization. If you're interested in tailoring a plan of study that builds a generalist knowledge base and then encourages individual exploration, online learning could be a great fit.
What You'll Learn in Online Master's in English Programs
These programs deepen your understanding of English grammar, composition, public speaking, writing, and literary approaches to human inquiry. They also build strong, versatile skills easily transferable to a wide range of industries that deal with complex ideas. You'll learn about the different approaches to the discipline and develop broad-based knowledge rooted in the liberal arts.
While individual classes may vary, the sample courses below demonstrate the scope of most curricula. You'll likely begin with core classes and then move to electives or an individual specialization if available (more on that later on). Most programs conclude with a capstone component, either a thesis involving original research or a portfolio project.
Popular Courses
Methods of Research and Literary Criticism

A theory-based offering, this course introduces students to the primary methods of research and humanistic inquiry used by graduates and literary critics. It looks at motives for literary study and how they interact with close reading techniques informed by structuralism, psychoanalysis, historicism, and other schools of thought. Students apply these techniques to classic literary texts.

Digital Humanities

Students in this class investigate how digital tools and spaces affect the humanities and liberal arts. The course examines how traditional computing and emerging technologies in media enhance the discipline and reframe key philosophical debates. Students assess existing digital humanities projects and develop new ones that support their interests.

Survey of American Literature

Most online master's in English programs offer two sections of this course focusing on different historical periods: pre-Civil War and post-Civil. Students can take both, or choose a section that most interests them. Each class looks at influential literary figures and movements in poetry, nonfiction, short-form fiction, and novels.

Teaching Writing and Composition

This class cultivates the skills needed to teach writing and composition to students in a variety of educational settings. It looks at pedagogical strategies for effective instruction and focuses on style and syntax, grammar, mechanics, and structure. It also addresses classroom management concerns, curriculum design, and program evaluation.

Creative Writing

Students in this course gain a working survey of popular approaches to creative writing, including poetry, criticism, and nonfiction. It looks at the stakes involved in distinguishing between these genres and gives students the opportunity to receive peer feedback. It also examines structural elements like imagery, description, dramatic tension, and dialogue.
Concentration and Specialization Options
In addition to standard coursework, many online master's in English programs have specialization options. These opportunities are a great way to build additional competencies, especially if you already have an idea of where you want to land or what you plan to do after you graduate (teaching, further research, etc.). Concentrations and specializations like the ones detailed below give you a chance to practice your skills and develop expertise in subfields within English and literary studies.
American Literature

Designed for students interested in further study and research, this concentration focuses on literature by authors in the United States. Most students within the specialization choose a specific genre, author, literary movement, or historical period and use the expertise they develop as a stepping stone to launch their careers in literary studies.

British Literature

This specialization is similar to the previous one and concentrates study on the rich tradition of British literature as a means of furthering research skill and liberal arts knowledge. Students gain a deeper understanding of literary texts specific to British culture, including those written during the medieval, Victorian, romantic, and modern periods.

Professional Writing and Rhetoric

Students in this specialization receive preparation for professional writing in contexts outside the education and academic sectors (technical writing, journalism, fiction, etc.). It also looks at how rhetorical techniques surface in a variety of communication formats including traditional print, digital platforms, and other new media.

English and Language Arts Teaching

Ideal for those interested in primary or secondary teaching, this specialization develops additional skills in writing pedagogy and language arts instruction. Students learn how to design curriculum and create assignments that satisfy learning outcomes in reading, writing, and communication. Most schools provide courses that ready students for teacher certifications.

Literary Theory and Cultural Studies

This specialization focuses study on the main theoretical and methodological schools of thought that inform the discipline, typically with an emphasis on twentieth century developments. A solid option for students interested in research-based careers in postsecondary education, the concentration includes topics in feminism, queer theory, and postcolonialism.
Accreditation for Online Master's in English Programs
Earning an online master's degree in English will only be useful if it comes from a properly accredited college or university. Accreditation is a quality-assurance measure that ensures clear standards of excellence and rigor. It has a significant impact on a school's broader reputation. If an institution does not hold proper accreditation, its programming likely doesn't hold up and graduates may have trouble succeeding in the workforce.
The U.S. Department of Education and the Council for Higher Education Accreditation recognize independent agencies that carry out the accreditation process. These agencies grant two forms of institutional accreditation—regional or national—depending on the type of school. Institutional accreditation is one of the first things you should look for when researching potential schools. Most schools with an online master's degree in English will have regional accreditation.
What You Can Do with an Online Master's Degree in English
Many people earn an online master's in English because they want to pursue doctoral study or teach in primary or secondary settings. This degree offers clear preparation for those professions, but it's also an incredibly versatile course of study. It qualifies you for a variety of positions and opens the door to a number of career paths where strong skills in communication, critical thinking, and creative problem-solving are needed each day. We list a few of those paths below, along with their salary ranges and a brief description.
High School Teacher
High school English teachers develop curriculum and administer lessons that help students achieve academic success. They focus on cultivating solid communication skills and building language arts knowledge. They assess student performance and work with families and administrators to ready students for standardized tests.
| 10th Percentile | Median Annual Pay | 90th Percentile |
| --- | --- | --- |
| | | |
Reporter, Correspondent, and Broadcast News Analyst
Journalists need the sharp communication and critical thinking skills cultivated in an online master's degree in English. Journalists and broadcast analysts inform the public about current events and recent developments in the news. They research the key topics integral to reporting, investigate new ideas, and pitch stories to their editors.
| 10th Percentile | Median Annual Pay | 90th Percentile |
| --- | --- | --- |
| | | |
Technical Writer
Technical writers use their ability to synthesize complex information by creating instruction manuals, guides, and other support documents. They determine the needs of users and other stakeholders and work to explain jargon or other technical information in an intelligible way. They also integrate consumer feedback to improve content.
| 10th Percentile | Median Annual Pay | 90th Percentile |
| --- | --- | --- |
| | | |
Editor
Editors work in various industries and need both clear communication skills and a keen attention to detail. They review and revise content, ready it for publication, and communicate with writers to ensure uniformity of tone and style. They check content for errors and typos and perform fact-checking work to verify accuracy.
| 10th Percentile | Median Annual Pay | 90th Percentile |
| --- | --- | --- |
| | | |
Public Relations Specialist
These professionals blend marketing and communications. They preserve their clients' public image and act as a liaison between clients, the media, and the general public. They arrange interviews, respond to information requests, and write public-facing documents that support consistent messaging. Most work long days, especially during times of crisis or high activity.
| 10th Percentile | Median Annual Pay | 90th Percentile |
| --- | --- | --- |
| | | |
Costs and Financial Aid for an Online Master's Degree in English
It's important to consider the financial side of things before you submit your application and enroll in the school of your choice. A graduate-level course of study can be expensive, but you can reduce the costs by quite a bit if you take advantage of financial aid opportunities.
Most schools offer their own scholarships to qualified students based on merit or financial need. Some extend additional opportunities like fellowships. The federal government also offers subsidized student loans to eligible applicants. Nonprofits and other organizations with a stake in English education offer private scholarships as well. To give you a sense of the costs involved, we've listed tuition rates for three programs below.
What Your Online Master's in English Could Cost
School Name
No. of Credits
Cost/Credit
Total Tuition Cost

$512/credit (in-state)

$531/credit (out-of-state)

$16,384 (in-state)

$16,992 (out-of-state)

Northern Arizona University
Q&A with a Master's in English Graduate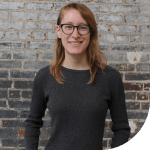 Lauren Walter is a Senior Content Strategist at Online Optimism, a digital marketing agency with offices in New Orleans and Atlanta. She earned a Master of Fine Arts degree in creative writing, specializing in poetry, from the University of New Orleans.
Q. How do you use the core skills you acquired studying English in your current role? 
A: In my current role as a Senior Content Strategist, I apply many of the skills I acquired studying English to my digital marketing and account executive duties. I apply my research skills to finding new SEO strategies, identifying valuable keywords, and writing valuable, accurate information about complex topics for my clients. My writing and editing skills have served me well as I produce blog posts, web copy, and infographics for clients, and I am often called upon to proofread our company's most important messaging. The communication skills I developed in school come in handy on a daily basis, from developing positive relationships with clients, to outlining exactly what I need from coworkers, to acting as a leader at our organization by sharing my ideas and effectively managing interns.
Q. What steps did you take (before or after graduation) that set you on your career trajectory? What advice would you offer current graduate students in English as they look ahead? 
A: The most important step I took was to gain hands-on experience through internships. Not only did this make me a stronger, more skilled candidate for full-time employment, it also gave me the chance to try out this line of work and see if it was a good match. Even internships can be highly competitive, especially those that offer real experience. If you're struggling to find a good internship, I recommend helping out a small business for free if you can. Consider helping out a family friend, nonprofit, or local business in the area you'd like to find employment. In my experience, interning for free allowed me more flexibility with my schedule and autonomy in the kind of work I performed. Once I had gained some relevant experience, I was able to get a paid internship, which eventually led to my full-time job.
Q. Online education offers a lot of flexibility and convenience, but it has its own demands as well. What can prospective graduate students interested in studying English online do to prepare and anticipate potential challenges?
A: Reflect on your strengths and weaknesses as a student, as well as your most effective study habits and learning strategies. Online education requires even more discipline. If you enjoyed your English classes in undergrad and remained motivated to show up, participate, and engage with the material, then you will be much better prepared for online classes. Online students may also feel isolated, so think about how well you are able to study, work, and learn on your own. Ask what the online graduate communities are like at the programs you're considering applying to and see if there may be opportunities to form study groups and socialize.
Frequently Asked Questions About Online Master's Degrees in English
What are the admissions requirements for a master's in English?
Like other opportunities at this level, online master's in English programs are competitive. It's imperative that you put your best foot forward and submit a complete application that includes the following items:
Official transcripts from an accredited institution proving that you have a relevant undergraduate degree
A professional resume or academic CV
Two or three letters of recommendation from previous instructors or mentors
A brief personal statement that discusses your academic qualifications, future goals, and fit within the program
Recent GRE scores (optional in some cases)
An academic writing sample indicative of your abilities (also optional in some cases)
Requirements and criteria vary from school to school, so be sure to consult admissions departments directly so you're aware of the specific deadlines and directions.
How long will it take to finish my master's in English online?
Most programs last two to three years on average, but there are several factors that can reduce your time in school. For example, if you're able to enroll full-time and don't have many outside responsibilities you can graduate in as little as 15 months in some cases. You can also expedite your path to completion by taking advantage of winter/summer terms and other accelerated options. On the other hand, if you need to study part-time due to professional or family commitments, you'll take longer to finish.
Can I earn a master's in English 100% online?
The majority of master's in English programs are 100% online. You'll complete your requirements independently using virtual tools and digital platforms. Some programs, such as the Harvard University Extension School master's in English program, do offer or require hybrid studies, so make sure you're clear on how the program you're interested in works.