Over the past half-century, women have increased their presence in STEM fields by 27%, according to the U.S. Census Bureau. Unfortunately, women still make up less than half of the 10.8 million workers in the science, technology, engineering, and math fields. They're also more likely to face additional obstacles when trying to advance in their STEM careers.
One of the best ways to advance your STEM career is by getting a master's degree. Even within higher education, though, women face continued bias, a lack of supportive networks, funding disparities, and inequitable higher education institutional policies. This guide provides women in STEM with resources and knowledge to help overcome these obstacles while in graduate school and to set themselves up for success after graduation.
What is STEM
STEM stands for science, technology, engineering, and mathematics. Often, it's used to describe educational programs and careers under one of these four umbrellas. It's the fastest-growing economic segment and includes jobs in health, engineering, architecture, life sciences, physical and Earth sciences, and computer and math. Workers typically earn higher wages than those in non-STEM occupations and finding work is often easier than in other professions. STEM workers also usually have better work/life balance, better benefits, and more vacation time.
One reason for the struggle to find qualified employees in STEM fields is the education gap. Fewer people attend undergraduate and graduate programs in STEM fields than in other areas, leading many to believe there is a STEM worker shortage. Women, in particular, study STEM fields less than they do other disciplines.
Where Women Need More Representation
Women earn the most university degrees each year, even in STEM fields. For example, women make up 60 percent of master's degree recipients in health-related degrees like nursing. It drops to 48 percent for health-related degrees at the doctoral research level, though.
Other STEM fields don't see the same level of representation. Engineering and computer science have the least amount of women with higher-level degrees, according to a Pew Research Center report. Women earned less than 30 percent of computer science and engineering masters and research doctoral degrees in 2018.
This educational gap leads to an employment gap, and men still make up over half of all STEM workers in the U.S. In addition, master's degrees allow individuals to earn more STEM promotions and leadership, so women within the field might be overlooked because of the corresponding inequality in STEM master's degrees.
Why is There a Gender Gap?
Implicit Bias
Implicit bias occurs unintentionally and automatically, and it can create barriers when recruiting a diverse student body or workforce. A Proceedings of the National Academy of Science study found that when presented with an identical résumé of both a male and female applicant, science faculty ranked the male more competent and hirable than the woman. The man was then offered a higher starting salary and more mentoring. Since this bias is usually subconscious, it can be tricky to address. One of the best ways to address implicit bias is to learn to talk and think more critically about why specific candidates are getting certain positions.
Higher education institutions play a critical role in shifting society's thinking away from implicit bias because they offer a space to develop critical thinking skills and can design an educational curriculum based on equality and social justice. Solutions can also start before students are accepted into STEM programs, with transparent evaluations and open admission criteria.
Schools should also incorporate gender equality into the curriculum and set up research, internship, and networking opportunities with companies and organizations that value gender equality. Universities can focus on diversity, equity, and inclusion efforts by hosting implicit bias training events and workshops to combat stereotypes and attitudes that unintentionally disadvantage women and other underrepresented groups in STEM.
Affinity for Science
Young girls often want to be scientists and engineers. As they continue schooling, however, they become less interested in these areas because of societal stereotypes implying they aren't as good in science or math as boys. A lack of confidence and support contributes to a decrease in the number of women in the sciences, even when they excel in STEM areas. Even though many grade schools now have programs promoting girls in STEM, most girls become less interested after elementary school, indicating these programs might not reach girls and women at the right time.
Even in college, women are less likely than their male counterparts to graduate from STEM education programs on time, according to a recent study published in the International Journal of STEM Education. Researchers found that while women perform equally well in STEM courses, they don't feel as supported by their academic departments and complete master's and PhDs in STEM more slowly than their male counterparts. Creating scaffolds of support for women, people of color and other underrepresented STEM groups throughout their master's degrees would add resources like mentorship programs and other support systems and continue to foster their affinity for science at the university level.
Funding and Wage Gap
Unfriendly Environment for Women
Not only are women less likely than their male counterparts to finish a STEM degree on time, but they're also more likely to leave science fields before attaining their graduate degrees. This is primarily because of a lack of resources and an unfriendly work environment for women in STEM.
Women are also more likely than men to face outside constraints, like becoming a parent while in graduate school or needing a medical leave of absence on their time. Yet, many university policies neglect these areas even when flexible schedules and family and medical leave policies could create friendlier learning environments for female students.
Additionally, female students are more likely to face harassment and less likely to be believed by Title IX offices and other offices working against harassment on campus. Resources to help prevent gender-based discrimination could help female students feel more welcome and give them an avenue of action if they face problems and harassment in the classroom. Faculty mentors and allies within programs can also set the tone for more welcoming learning environments and help advocate for anti-harassment resources to be developed and distributed.
How to Support Women in STEM Fields
Hire a Diverse Faculty
Faculty play a crucial leadership role in retaining a diverse student population and creating a learning environment. A diverse faculty helps students find someone they can relate to and who understands their situation. Such faculty are more likely to advocate for resources and programs to end gender-based discrimination. They also have more power to address problems and issues than students do. Diverse faculty lets all students know that they belong within a program and can be an inspiration to students.
The responsibility to advocate for more equality in the classroom doesn't fall just to faculty with diverse backgrounds. Diversity, inclusion, and equity training can turn all faculty into allies for underrepresented students in STEM programs. A 2020 study found that STEM faculty who attended diversity workshops were more likely to modify their teaching approaches to accommodate women and other underrepresented groups.
Look for Female Mentorship
If you're a graduate student who doesn't have allies or female mentors in your academic program, you can look beyond your program to find female mentors. A woman in your field might have had the same experience as you and can give tips to persevere in the face of adversity. You can often make these connections by asking around in your existing network or networking with alumni on LinkedIn or at alumni events. You can also reach out to your student professional development center for help finding a female mentor.
When looking for internship or research opportunities, find programs with female leadership roles since they can also become mentors and offer advice throughout your career. When you apply to research or work opportunities, don't be afraid to ask about female representation throughout the organization.
Structure Classes for Women
Determining the best type of class structure is highly personalized, though some systems work better for students who don't identify as male. While large lecture-based classes work for some students, others find that a variety of class work, including interactive projects, can cater to different learning types and are more welcoming to all students regardless of gender. Smaller class sizes also help women make better connections with faculty and peers and give everyone more chances to participate in the discussion.
Because women sometimes have more caretaking responsibilities than men, programs offering course flexibility are often more hospitable to female students. This includes online graduate programs, courses throughout the day instead of during set hours, and programs with asynchronous research opportunities and classes.
Find Supportive School or University
Before you join a graduate program, set yourself up for success by finding a supportive school with a friendly learning environment for all. A hostile or overly competitive environment and unsupportive leadership can be toxic to your academic success. A supportive environment, on the other hand, can advance your career and help you complete your degree more efficiently.
Research whether a school prioritizes gender equality in the classroom. Check the program reviews, and reach out to alumni. Alumni can tell you if they felt welcomed and how the university environment impacted their STEM careers. Often, a graduate program has alumni willing to give informational interviews. You can also reach out to female-identifying alumni on your own to see if they'll talk to you about their time in the program.
Apply for Funding Devoted to Women in STEM
Mentor and Give Back
Becoming a mentor to other women and girls looking to enter STEM allows you to be a source of inspiration and help diminish the gender gap in the field. Even during your graduate program, you can participate in programs that develop girls' confidence in the sciences. Many university or campus clubs even have mentorship programs you can join.
National organizations are also looking for mentors. Organizations include Girls Inc., which provides mentorship to young women in K-12 interested in tech and computer science, and Women Who Code, a professional networking group providing resources to female university students and working professionals in computer science. There are opportunities to inspire women of every age to follow in your footsteps.
Resources for Women in STEM
Many organizations, networking events, and scholarships also exist to support your higher education STEM journey. These resources offer a variety of benefits, from easing the financial burden of graduate school to connecting you to the larger community of women in STEM.
Financing Your Master's Degree
Mentorship and Allyship Organizations
It's About Networking
Beyond mentorships, networking with other individuals in your field is also essential. Start by networking with female STEM students in your program and with program alumni. There are more formal networking groups you can join, too. These groups organize in-person and online networking events for women in STEM and often have job boards advertising internships and full-time positions. One of the most well-known networking organizations, Women Who Code, regularly hosts networking events around the country. Other discipline-specific organizations include the Society of Women Engineers for engineering students, Wonder Women Tech for those looking to break into tech, PyLadies for those who work with Python, and MotherCoders for moms in computer science.
STEM Organizations for Women and Girls
Expert: Successful Woman In STEM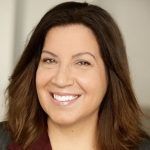 Sonja Ann Jones has 25 years of analytics sales experience in business intelligence, data warehousing, visualization, big data, machine learning, AI, enterprise systems management, and cybersecurity. She is a commercial cybersecurity manager at Mindpoint Group and sits on the advisory board at Risk-Q. She earned a Doctorate in Business Administration in 2013. Her dissertation for her doctorate was about women in information technology and leadership positions. In addition, Jones has an MBA in entrepreneurship, a BS in mathematics, and a BS in statistics and is a college professor at two universities, California Miramar and College of the Canyons. She also founded the LLC Nonstop 4 for the Top, an organization dedicated to helping women in their careers, specifically in technology, entertainment, and business. Find out more about her at www.sonjaannjones.com
Q. Why did you choose to go into cybersecurity?
Answer: I got a BS in mathematics and a BS in statistics from the Institute of Technology, where I also co-founded the first technical sorority for women in the United States – Alpha Sigma Kappa, Women in Technical Studies. I was going to be an actuary, but I didn't like it, so I fell into becoming a sales engineer in the information technology field in analytics, data warehousing, and big data. I have now moved into the cybersecurity field.
Q. What challenges did you face getting your master's degree? How did you overcome those barriers and obstacles?
Answer: The main challenge I faced with getting an MBA was working full-time and attending college at the same time. I also dealt with not being taken seriously being a woman in the field. I traveled a lot for my job. So, it definitely was a lot to juggle, but it was so worth it! I overcame these obstacles by developing my confidence, never giving up, great time management, hard work, networking, and using effective negotiating skills.
Q. What advice would you give girls or women going into STEM fields?
Answer: There is a lot of advice I'd give to women going into STEM fields: work hard, never give up, and toot your own horn. It's important to master soft and technical skills too. Don't be afraid to reinvent yourself or pivot; be creative, set goals with a strategic plan, or put yourself in the right spot at the right time. You should always be open to opportunities and know how to network. If you can, get yourself a mentor/sponsor and also give back and be a mentor/sponsor to someone else.
Q. How does being a woman in this field help advance it?
Answer: More women in STEM fields mean there are more advocates. My whole life, I have been an advocate for women in business, technology, and entertainment. I even started my own organization dedicated to these efforts, Nonstop 4 the Top. I also was Mrs. Corporate America in 2009, where I championed this nationally through all media platforms. In addition, I have served in leadership positions in many networking organizations and also have served as a mentor/sponsor to many women to help them to succeed. Recently, I was just short-listed for Advocate of the Year for the Women in IT Awards in the United States.
Q. Other than your master's degree, what helped you advance your career the most?
Answer: I have also advanced my career through leveraging my network, seeking new opportunities, and not being afraid to change things up. I also became well known in my field by being a published author as well as being known for my research and dissertation dedicated to Women in Technology Leadership positions.